Shed Trump anxiety; India-US relations will be on an upswing. This was the reassuring message from US envoy Richard Verma amid ripples of worries in some sections in India about what the incoming Trump presidency will bring for India.
Alluding to an all-round transformation of India-US relations in the last two years, Mr Verma, the first Indian-American to be appointed as the UA ambassador to India, underlined that the US will continue to support India's rise and will be New Delhi's closest partner in months to come. "India is a country on the rise. We will support India's rise and continue to be your closest partner," the US envoy told an audience of diplomats, businessmen and journalists at a luxury hotel in the Indian capital on December 6. He was speaking at an interaction organised by industry body CII and Indo-American Friendship Association.
Providing a snapshot of the dramatic upsurge in the India-US relations, Mr Verma projected that "this upward trajectory will continue." Allaying apprehensions about any possible diminution of commitment by the Trump administration towards India, the envoy argued that the momentum in the India-US strategic partnership will continue as there is widespread bipartisan consensus across the political spectrum in Washington.

It's a high moment for the global march of yoga and India's cultural diplomacy. Building on the success of the UN's designation of the International Yoga Day, the UNESCO has now declared yoga as "world treasure" and inscribed the ancient Indian practice in its Representative List as the Intangible Cultural Heritage of Humanity.
In a quiet diplomatic triumph for India, in the Ethiopian capital Addis Ababa, the 24-member Intergovernmental Committee for the Safeguarding of the Intangible Cultural Heritage unanimously declared Yoga as a "Human Treasure" on December 1. The panel overturned the decision of an Evaluation Body of technical experts, which sought to defer the case to the next session of the Committee in 2017.
The Indian Delegation to Addis Ababa was led by India's Permanent Representative to UNESCO Ruchira Kamboj. "Never ever happened before! After #Yoga inscription, entire conference does Yogic breathing," tweeted Ms Kamboj. India's Culture Minister Mahesh Sharma hailed the UNESCO's inscription of yoga as "a huge achievement for India."
The decision is set to give an added boost to the global popularity of yoga as yoga activities can be now promoted with the prestigious UNESCO branding and logo.
The UNESCO's inscription of yoga also provides more resonance to India's role as a bridge-builder in promoting a global dialogue on intercultural relations and sustainable development.

Iconic revolutionary and Cuba's former president Fidel Castro has died, leaving behind a mixed legacy that will continue to be debated for years to come.
"El Commandante" or "Fidel," as he was fondly called by Cuban people, had become a living legend in his lifetime for defying American power and shunning temptations of market economy for decades. A lawyer who turned into the world's most famous guerrilla leader dislodged the brutal US-backed Batista regime in 1959, and ruled his country for nearly five decades, becoming the longest-serving non-royal leader.
The 90-year-old revolutionary icon, famed for his rumpled olive fatigues, straggly bears and Havana cigars (which he had to give up due to failing health) survived many assassination attempts and years of tough US economic embargo, which he blamed for abetting poverty in his country. A trenchant critic of the capitalist system, Castro has famously said: "A revolution is not a bed of roses. A revolution is a struggle between the future and the past." He has left a nation which remains overwhelmingly poor, but is known for free medical services and free schooling.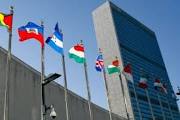 The United Nations General Assembly (UNGA) debated Security Council (SC) reform on November 7, 2016. Reports note that many states favoured India's candidature for permanent⋅⋅⋅
READ MORE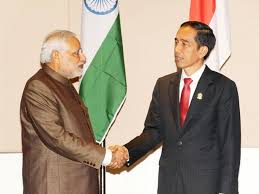 Indonesian President, Joko "Jokowi" Widodo will be making an official visit to India in a couple of weeks. This will be the first bilateral bilateral visit at that level since Prime Minister Modi took charge in May 2014 and President Jokowi assumed office as President in October 2014 (after elections that brought the PDP-I headed by Megawati Soekarnoputri, daughter of the founding leader of Indonesia, Soekarno, to power), though both have traveled extensively during this period visiting key regional and world capitals. The visit should not be treated as a routine state visit with little long term outcomes. Indonesia with its size, population, strategic maritime location and natural resources, is a latent Asian power.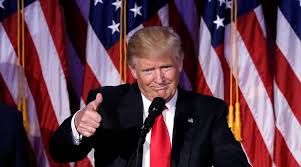 Donald Trump's unexpected win exposed a US political class that had lost touch with its electorate. Democratic and Republican elites remain in shock, but perhaps,⋅⋅⋅
READ MORE
"
The Quote Hanger
Every word written is a victory against death. MICHEL BUTOR
"

Politics divides, culture connects. Just a couple of days before Chinese President Xi Jinping and Prime Minister Narendra Modi met in Goa to discuss weighty issues such as India's NSG membership, the two Asian giants quietly turned to the magic of films to make their ties hum with positive energy. In Shanghai, a pact was signed between India and China to recreate Raj Kapoor's 1951 classic Awaara into a contemporary Chinese opera.
Amarendra Khatua, the new director-general of Indian Council for Cultural Relations (ICCR), who was in Shanghai to deliver the keynote address at the 18th China Shanghai International Arts Festival (CSIAF), struck an upbeat note on long-standing civilisational ties and promoting cultural exchanges in Tier-II and Tier-III cities in India and China. The joint theatrical remake of Awaara, which remains the most popular Indian movie in China, hints at more such collaborative cultural tie-ups India is set to pursue in days to come.
"Cultural diplomacy is poised to play a bigger role in India's foreign policy calculus in days and months to come and promote Brand India," said Khatua, a veteran diplomat who is also famous as an accomplished poet who writes and translates in English, Hindi and other Indian languages.
With the Modi government positioning culture at the heart of India's burgeoning diplomatic engagements, Khatua has been given a focused brief. "Both Prime Minister Narendra Modi and EAM Sushma Swaraj want a streamlined, transparent and efficient working of ICCR," he told India Writes Network in an interview at his tastefully done office in Azad Bhavan, the seat of India's cultural diplomacy.

At 72, Jack Makani defies his age. He is the epitome of fitness. He stands tall and looks suave, attired in his signature blue shirt tucked into a black trouser. A matching black leather belt and black shoes complete the look. A blue cardigan carelessly slung around his shoulder is quite a style statement at his age. He may be beyond all that, but it's hard to miss his overall persona that spells enigma and magic, literally. On his fourth visit to India, Makani continues to propagate his philosophy of healing with the same zeal as he did years ago.
He is the founding Chairperson of Makani Academy and International Coach and Trainers Association (ICTA), a non-profit firm in Cyprus. He is an internationally certified NLP Master Trainer who has trained and certified several thousands in Neuro Linguistic Programming (NLP) which is an approach to communication, personal development, and psychotherapy. Makani is also the founder of Akasha Healing, a kind of spiritual and intuitive healing. For over three decades, Makani has been teaching his version of NLP and, Akasha Healing along with personal and spiritual development in many countries. He recently developed Hug and Heal campaign to provide psychological refuge to the earthquake survivors in Nepal and people around the world. His self-coaching books have been well-received by audience across the world. And how it all happened is quite a story.

South-South Cooperation has acquired a new salience in the international development cooperation calculus. In this wide-ranging conversation with Manish Chand, Editor-in-Chief, India Writes Network, Dr⋅⋅⋅
READ MORE
It was time for some plain speaking as India's Foreign Secretary S. Jaishankar summoned Pakistan's High Commissioner Abdul Basit and conveyed that India has enough⋅⋅⋅
READ MORE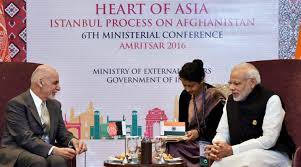 "We must demonstrate strong collective will to defeat terror networks. Support for peace alone is not enough. It must be backed by resolute action" said⋅⋅⋅
READ MORE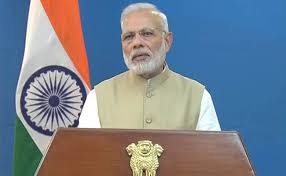 "Massive swachh abhiyan" –  Prime Minister Narendra Modi on demonetisation of Rs 500 and Rs 1000 notes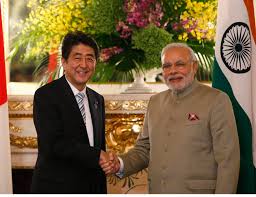 "I have been saying that this twenty first (21st Century) is Asia's Century. Asia has emerged as the new centre of global growth." "India and⋅⋅⋅
READ MORE

"People are queuing up for a better India." This is Prime Minister Narendra Modi's message to the critics of his controversial de-monetization move of scrapping the existing high denomination notes of Rs 1,000 and 500 to weed out black money in the country.

Amid criticism from some sections about Prime Minister Narendra Modi's travels to foreign countries, External Affairs Minister Sushma Swaraj has said that the last two⋅⋅⋅
READ MORE

The term 'miracle' recurs as a leitmotif in any discussion on China's much-touted economic growth rates. Behind this miracle lies massive investments by the Chinese state. Foreign Direct Investments (FDI) are an additional yet enormous factor behind the miracle.
In trying to understand how investments could lay the foundations of future growth, a case study of the Tibet Autonomous Region becomes pertinent. Tibet, which is still one of the poorest provinces in the country, massively lacks infrastructural bases for industrial growth to take off. Tibet's case stands out even more when compared with the southern and eastern provinces of China. However, given the "new normal" under which the country is currently operating, which means slower growth rates from the medium to long term, provinces which have traditionally not been the best performers in terms of contribution to China's Gross Domestic Product (GDP), are now being focussed upon by the state.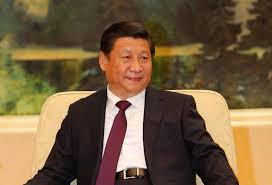 In June 2013, during the visit of Chinese President Xi Jinping to Trinidad and Tobago, the then Prime Minister of the Caribbean nation, Kamla Persad-Bissessar, in a fawning speech, had lauded President Xi's vision saying, "We see in your China Dream a splendid opportunity for China to become a model for the world."1 Like a royalty holding court, President Xi thereafter hosted the leaders of Antigua and Barbuda, Barbados, the Bahamas, Dominica, Grenada, Guyana, Suriname and Jamaica in Port of Spain, capital of Trinidad and Tobago, where he announced soft loans and investments worth US$ 3 billion as well as grants of up to $8 million for the region.2 President Xi's visit was an effective and a graphic demonstration of China's growing influence and outreach in the English-speaking Caribbean region, coming at a time when the United States (US) had been somewhat less forthcoming with financial grants for the region.
At first sight, it may appear that Prime Minister Narendra Modi's African safari that begins on July 7 is yet another manifestation of his itch⋅⋅⋅
READ MORE

When was the last time an Indian prime minister travelled to four African countries in one stretch? It's a tough one, and is sure to evoke a long pause, followed by silence and murmurs of can't remember. This question has been asked with a tinge of anguish many a time in Africa circles, but with Prime Minister Narendra Modi heading to Mozambique, South Africa, Kenya and Tanzania early this week, it's going to be replaced, mercifully, by what's next.
The ordeal of eleven Indians languishing in a Nigerian prison for two years has come to an end with their release. External Affairs Minister Sushma⋅⋅⋅
READ MORE

Nevada, the US' western state known for casinos and picturesque landscape, is betting big on luring more tourists from India. Nevada Lt Governor Thomas Hutchinson⋅⋅⋅
READ MORE
For those of us living in India, crossing over casually is a distant dream. Even though India and Pakistan were one over six decades ago,⋅⋅⋅
READ MORE