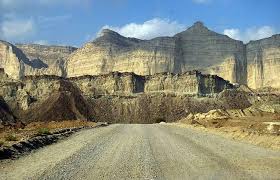 During his lengthy speech on August 15, Prime Minister Narendra Modi spoke briefly about what was happening in Pakistan, in Peshawar and the terror. He⋅⋅⋅
READ MORE

Only time will tell if Prime Minister Narendra Modi's reference to Balochistan in his Independence Day speech was a carefully thought out strategy or just⋅⋅⋅
READ MORE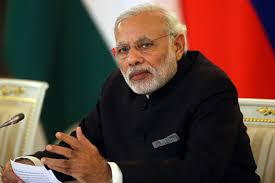 Is Narendra Modi's foreign policy "risk-prone", "reckless" and unduly "personalised"? These questions and these expressions have been heard repeatedly. Recently they were raised after the⋅⋅⋅
READ MORE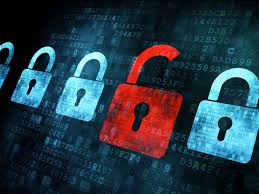 Cyber espionage in India is not a new concept but has been in existence for the last decade. It may be carried out by an⋅⋅⋅
READ MORE
"
Wanton killing of innocent civilians is terrorism, not a war against terrorism. Noam Chomsky
"

At 72, Jack Makani defies his age. He is the epitome of fitness. He stands tall and looks suave, attired in his signature blue shirt⋅⋅⋅
READ MORE

South-South Cooperation has acquired a new salience in the international development cooperation calculus. In this wide-ranging conversation with Manish Chand, Editor-in-Chief, India Writes Network, Dr⋅⋅⋅
READ MORE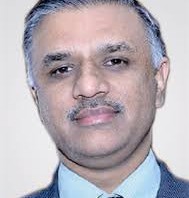 In this wide-ranging conversation with Manish Chand, Editor-in-Chief, India Writes Network, Prof. Sachin Chaturvedi, Director General of RIS, a preeminent think tank for developing countries, speaks about varied strands of the evolving South-South cooperation.

Amid criticism from some sections about Prime Minister Narendra Modi's travels to foreign countries, External Affairs Minister Sushma Swaraj has said that the last two⋅⋅⋅
READ MORE

In a significant boost for India's internet usage, the user growth rate in the world's fastest growing economy is four times the global user growth⋅⋅⋅
READ MORE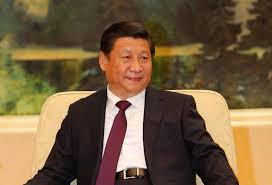 In June 2013, during the visit of Chinese President Xi Jinping to Trinidad and Tobago, the then Prime Minister of the Caribbean nation, Kamla Persad-Bissessar, in a fawning speech, had lauded President Xi's vision saying, "We see in your China Dream a splendid opportunity for China to become a model for the world."1 Like a royalty holding court, President Xi thereafter hosted the leaders of Antigua and Barbuda, Barbados, the Bahamas, Dominica, Grenada, Guyana, Suriname and Jamaica in Port of Spain, capital of Trinidad and Tobago, where he announced soft loans and investments worth US$ 3 billion as well as grants of up to $8 million for the region.2 President Xi's visit was an effective and a graphic demonstration of China's growing influence and outreach in the English-speaking Caribbean region, coming at a time when the United States (US) had been somewhat less forthcoming with financial grants for the region.

Stung by the ruling of an international tribunal rejecting its claims over the South China Sea, China has upped the stakes, with its defence minister warning of a possible "people's war at sea" and exhorting the nation to be prepared for it.
China's Defence Minister Chang Wanquan has asked the military, police and general population to be ready to defend the country's territorial integrity in case of a direct confrontation in the South China Sea – a veiled reference to the US military build-up around the disputed islands.
The minister's comments indicate China's hardening position and the growing tide of nationalism over the South China Sea issue in the aftermath of the ruling by the Hague tribunal rejecting its historic claims over the disputed maritime region. The comments are seen as a message to the US, which has been sending warships and military planes close to the South China Sea islands as a possible hedge against China's military assertion. Beijing has slammed the US' provocative behaviour in the wake of the tribunal's ruling.
At first sight, it may appear that Prime Minister Narendra Modi's African safari that begins on July 7 is yet another manifestation of his itch⋅⋅⋅
READ MORE
The ordeal of eleven Indians languishing in a Nigerian prison for two years has come to an end with their release. External Affairs Minister Sushma⋅⋅⋅
READ MORE

The attacks on African nationals in Delhi and other parts of India has come as a shock to the government which has made Africa an⋅⋅⋅
READ MORE

Hailing the Indian Muslims who have lived in a religiously pluralistic society over the years and for intermingling with the local culture, India's Vice President⋅⋅⋅
READ MORE

On May 10, London's first Muslim Mayor Sadiq Khan hit out at Republican presidential candidate Donald Trump for saying that he would exempt him from⋅⋅⋅
READ MORE

The World Culture Festival, being organized in Delhi by spiritual guru Sri Sri Ravi Shankar, seems to be hogging headlines for the wrong reasons. Against⋅⋅⋅
READ MORE
Naseeruddin Shah comes across as an actor who knows his craft but does not take filmdom or stardom with any degree of seriousness.
"Turning and turning in the widening gyre The falcon cannot hear the falconer; Things fall apart; the centre cannot hold; Mere anarchy is loosed upon⋅⋅⋅
READ MORE
The Booker glory beckons Indian novelist and essayist Amitav Ghosh yet again. Having narrowly missed the Anglophone world's most coveted literary honour in 2008, the⋅⋅⋅
READ MORE
If you're a singer you lose your voice. A baseball player loses his arm. A writer gets more knowledge, and if he's good, the older⋅⋅⋅
READ MORE
The greatest part of a writer's time is spent in reading, in order to write; a man will turn over half a library to make⋅⋅⋅
READ MORE
"The writing of a novel is taking life as it already exists, not to report it but to make an object, toward the end that⋅⋅⋅
READ MORE

Nevada, the US' western state known for casinos and picturesque landscape, is betting big on luring more tourists from India. Nevada Lt Governor Thomas Hutchinson⋅⋅⋅
READ MORE
For those of us living in India, crossing over casually is a distant dream. Even though India and Pakistan were one over six decades ago,⋅⋅⋅
READ MORE