In a piece of good news for all those who have been working tirelessly in Afghanistan amid violence, an Indian woman who was abducted in Kabul six weeks ago has been rescued.
"I am happy to inform you that Judith D'Souza has been rescued. Judith was abducted in Kabul on 9th June 2016," India's External Affairs Minister Sushma Swaraj said in a tweet on microblogging social site on July 23. The identity of the captors and the details of rescue mission have not been disclosed yet.
D'Souza, who was working for the Aga Khan Foundation as a senior technical adviser, was abducted by suspected militants from outside her office in the heart of Kabul on June 9.

The arc of savagery is widening by the day, with the latest terror rampage in a Munich mall shows. Dhaka, Nice and now Munich – these terror attacks across continents in less than a month underlines the increasing ferocity of terrorists inspired by radical Islamism and neurosis.
The latest lone wolf attack at the Olympia Einkaufszentrum shopping center wherein a man with a rifle went on a killing spree, slaughtering nine people and injuring over 20, is deeply distressing as it shows some freak deranged creature can go on a mayhem anytime anywhere.
The mayhem was the third act of terror to rattle Europe in eight days. The Bastille Day massacre by a Tunisian-born man who ploughed his truck into revellers in the French Riviera city of Nice killed 84 people on July 14. This week, an Afghan teenager wounded five people on a train with an axe near the Bavarian city of Wurzburg. These increasingly idiosyncratic modes of attack shows that the Islamic State and other assorted terror outfits are able to infiltrate impressionable minds of young zealots, leaving no place in the world safe from their barbaric grip.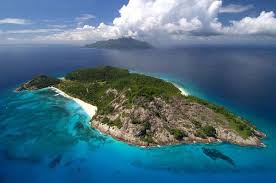 The Indian Ocean region has acquired an added salience in India's geo-strategic and foreign policy calculus under the Modi government. In this speech Indian Council on World Affairs on India and the Ocean Economy on July 12, Sujata Mehta, Secretary (West) in India's external affairs ministry, maps the way ahead for India's strategy for harnessing Blue Economy and calls for global cooperation to maintain IOR as a zone of peace and prosperity.
It would not be an exaggeration to say that every academic/quasi-academic/informative paper about the oceanic economy serves to reinforce the importance of the subject and every occasion such as this one is a reiteration that whether one takes a historical perspective, or a strategic view into the future, the importance of the oceanic dimension only increases. The interesting themes that have been discussed in this Seminar highlight the issues that are salient today and which reflect the different layers of our interests.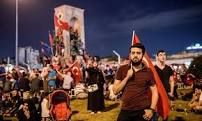 To the relief of most Turks and of most of the global community, the military coup attempt in Turkey failed miserably. But the coup attempt⋅⋅⋅
READ MORE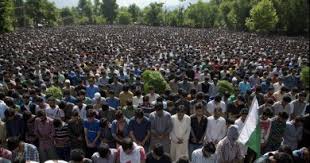 The killing of Hizbul Mujahideen commander Burhan Wani, yet again, exposed the fragile peace prevalent in the Kashmir Valley. A number of attempts have⋅⋅⋅
READ MORE

With Africa's newest country slipping into a deadly spiral of violence, anarchy and civil war, India has launched Operation Sankat Mochan to rescue around 500 Indians stranded in South Sudan.
Minister of State for External Affairs V.K Singh is leading India's rescue operation. Senior Indian diplomats, including Amar Sinha, secretary (MER) is accompanying Singh on this mission.
Gen. (retd) Singh, a former Army chief, touched down in South Sudan capital Juba on July 4 with two C-17 Globemaster Indian Air Force aircraft. India has already issued an appeal to all Indians in South Sudan to leave the violence-torn country.
"
"Success is going from failure to failure without losing enthusiasm." – Winston Churchill
"

At 72, Jack Makani defies his age. He is the epitome of fitness. He stands tall and looks suave, attired in his signature blue shirt⋅⋅⋅
READ MORE

South-South Cooperation has acquired a new salience in the international development cooperation calculus. In this wide-ranging conversation with Manish Chand, Editor-in-Chief, India Writes Network, Dr⋅⋅⋅
READ MORE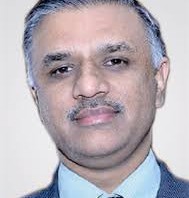 In this wide-ranging conversation with Manish Chand, Editor-in-Chief, India Writes Network, Prof. Sachin Chaturvedi, Director General of RIS, a preeminent think tank for developing countries, speaks about varied strands of the evolving South-South cooperation.

Amid criticism from some sections about Prime Minister Narendra Modi's travels to foreign countries, External Affairs Minister Sushma Swaraj has said that the last two⋅⋅⋅
READ MORE

In a significant boost for India's internet usage, the user growth rate in the world's fastest growing economy is four times the global user growth⋅⋅⋅
READ MORE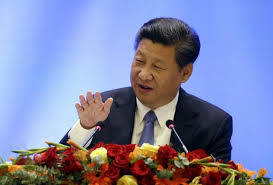 Unfazed by the ruling of an international tribunal rejecting China's historic claims to South China Sea's resources, China has repudiated the role of any third⋅⋅⋅
READ MORE

This is the tenth Annual Meeting of the New Champions, or the Summer Davos, as it is known. There is a Chinese saying which goes,⋅⋅⋅
READ MORE
At first sight, it may appear that Prime Minister Narendra Modi's African safari that begins on July 7 is yet another manifestation of his itch⋅⋅⋅
READ MORE

Hailing the Indian Muslims who have lived in a religiously pluralistic society over the years and for intermingling with the local culture, India's Vice President⋅⋅⋅
READ MORE

On May 10, London's first Muslim Mayor Sadiq Khan hit out at Republican presidential candidate Donald Trump for saying that he would exempt him from⋅⋅⋅
READ MORE

The World Culture Festival, being organized in Delhi by spiritual guru Sri Sri Ravi Shankar, seems to be hogging headlines for the wrong reasons. Against⋅⋅⋅
READ MORE
Naseeruddin Shah comes across as an actor who knows his craft but does not take filmdom or stardom with any degree of seriousness.
"Turning and turning in the widening gyre The falcon cannot hear the falconer; Things fall apart; the centre cannot hold; Mere anarchy is loosed upon⋅⋅⋅
READ MORE
The Booker glory beckons Indian novelist and essayist Amitav Ghosh yet again. Having narrowly missed the Anglophone world's most coveted literary honour in 2008, the⋅⋅⋅
READ MORE
If you're a singer you lose your voice. A baseball player loses his arm. A writer gets more knowledge, and if he's good, the older⋅⋅⋅
READ MORE
The greatest part of a writer's time is spent in reading, in order to write; a man will turn over half a library to make⋅⋅⋅
READ MORE
"The writing of a novel is taking life as it already exists, not to report it but to make an object, toward the end that⋅⋅⋅
READ MORE

Nevada, the US' western state known for casinos and picturesque landscape, is betting big on luring more tourists from India. Nevada Lt Governor Thomas Hutchinson⋅⋅⋅
READ MORE
For those of us living in India, crossing over casually is a distant dream. Even though India and Pakistan were one over six decades ago,⋅⋅⋅
READ MORE