With the stirring anthem of "Making America Great Again" and the mantra of America First to empower the country's "forgotten men and women," Donald J. Trump was sworn in as 45th president of the US at Capitol in Washington D.C on Friday noon (January 20). It was vintage Trump in many ways as he enunciated his core message of focusing on America's economic resurgence and staying away from distractions of internationalism. "From this day forward, a new vision will vision will govern our land. It's going to be only, America," said Mr Trump in his typical straight talk. The message coming out from the inauguration speech was unambiguous: under Trump's watch, the US will be more focused on the domestic agenda, with the overarching objective of restoring prosperity to millions of Americans who, as he has consistently argued, have ended as losers of globalisation. There was hardly any utterance on the America's leadership in the world, except a terse statement about reinforcing old alliances and forming new ones. Mr Trump's clarion call for uniting the civilized world against Radical Islamic Terrorism and his promise that the US under his watch "will eradicate completely from the face of the Earth," will be closely dissected in capitals of the world, and signal a muscular national security posture, which could entangle the US in a new global war on terror.

The spectacular headline-hogging victory of billionaire tycoon and reality TV star Donald Trump, who took charge as the 45th president of the US on January 20, has unsettled the global consensus about America's leadership and position in a conflicted and mutating world order.
Nearly all parts of the world, impacted by the US' policies directly or indirectly, are speculating feverishly about the ramifications of the Trump presidency. The dominant sentiments are that of anxiety, befuddlement, uncertainty and unpredictability. These disparate worries and apprehensions can be coalesced and crystallised in the Trump Anxiety Index (TIA), which will rise and decrease in proportion to the policy and postures his presidency will adopt towards major cross-cutting issues.
The questions are proliferating by the day, but the Trump anxiety is more pronounced in some countries and regions of the world. On a scale of 1 to 10 on Trump Anxiety Index, China, Mexico and Pakistan will score high, maybe 7-8. By contrast, India scores low, maybe 3-4.
Why India is not so much worried about the Trump presidency? The answer to this all-important question is not all that esoteric. While there is some speculation about a possible reset in India-US relations in some areas, the picture is largely positive and optimistic, and it won't be an exaggeration to say that there will be more continuity than disruption and potential subversion.
Looking ahead, the picture for India-US relations is largely optimistic, albeit the road ahead is fraught with some challenges and imponderables. Both George Bush Junior and President Obama had raised the bar for what the latter has called "the defining partnership of the 21st century," and it is now up to President Trump to seize the initiative and leave his indelible imprimatur on this important relationship. Trump's dream of Making America Again should blend with continued support for India's rise, the ongoing project of making India great again. The hesitations of history, as PM Modi famously said, are well behind us, and it's time for the world's largest democracies to compose a new symphony amid challenges, uncertainty and free-floating anxiety. Read more…

The China challenge or the China threat emerged as a leitmotif in a high-profile international conference in New Delhi, with India being upfront about its political differences with Beijing and asking the latter to respect India's sovereignty in the course of building the China-Pakistan Economic Corridor.
India, however, took care to eschew a negative adversarial construct of India-China relations, with Foreign Secretary S. Jaishankar making it clear that in New Delhi's assessment, the rise of India and China can be "mutually supportive." Prime Minister Narendra Modi, on his part, outlined briefly a template of harmonious India-China relations, saying "respect and sensitivity for each other's core interests" holds the key.
"China is very sensitive on matters concerning its sovereignty. We expect they will respect other people's sovereignty," said Mr Jaishankar at the second edition of Raisina Dialogue, co-organised by India's Ministry of External Affairs and Observer Research Foundation.
"CPEC passes through a territory that we see as ours. Surely people will understand India's reaction. There needs to be some reflection and I am sorry to say that we have not seen signs of that," stressed India's top diplomat.
Geopolitics of connectivity apart, India struck a largely positive note on its relationship with China, which suggests that the challenge in the coming days for the two Asian powers will be to manage their political differences on issues like terrorism and the Nuclear Suppliers Group, without losing sight of prospects of cooperation and partnership.
The Mandarin-speaking diplomat also hinted that despite differences, India will invest considerable diplomatic energy in turning around the relationship with China. "We will continue to invest more energy into this account in 2017," said the foreign secretary.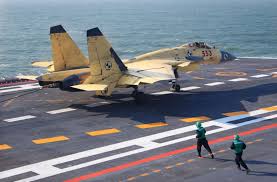 On January 11, 2017, China elucidated its position on Asia Pacific security through its first white paper on its positions and policies on Asia-Pacific security⋅⋅⋅
READ MORE
"
The Quote Hanger
Arise! Awake! and stop not until the goal is reached.  Swami Vivekananda
"

Who was the architect of India's path-breaking economic reforms of 1991? No prize for guessing it? Think again, it's time to get it right! In this wide-ranging conversation with Manish Chand, Editor-in-Chief of India Writes Network, Dr Baru, a former media advisor to Prime Minister Manmohan Singh and a veteran journalist, speaks about defining events of 1991, the pivotal year in not just India's economic journey, but also in the country's politics and foreign policy, and the crucial role of Narasimha Rao in shaping outcomes conducive to India's national interests. In the realm of foreign policy, Dr Baru outlines defining steps taken by Narasimha Rao in response to emerging global power shifts, including the launch of Look East policy, resetting relations with the US and China and the outreach to Israel. Commenting on the ongoing political churn in India, the author says that Prime Minister Narendra Modi's 2004 election victory has brought a quarter century of accidental prime ministers in the country to an end, but he needs a second term to leave a lasting legacy. Excerpts from the interview) – Read more….

Politics divides, culture connects. Just a couple of days before Chinese President Xi Jinping and Prime Minister Narendra Modi met in Goa to discuss weighty issues such as India's NSG membership, the two Asian giants quietly turned to the magic of films to make their ties hum with positive energy. In Shanghai, a pact was signed between India and China to recreate Raj Kapoor's 1951 classic Awaara into a contemporary Chinese opera.
Amarendra Khatua, the new director-general of Indian Council for Cultural Relations (ICCR), who was in Shanghai to deliver the keynote address at the 18th China Shanghai International Arts Festival (CSIAF), struck an upbeat note on long-standing civilisational ties and promoting cultural exchanges in Tier-II and Tier-III cities in India and China. The joint theatrical remake of Awaara, which remains the most popular Indian movie in China, hints at more such collaborative cultural tie-ups India is set to pursue in days to come.
"Cultural diplomacy is poised to play a bigger role in India's foreign policy calculus in days and months to come and promote Brand India," said Khatua, a veteran diplomat who is also famous as an accomplished poet who writes and translates in English, Hindi and other Indian languages.
With the Modi government positioning culture at the heart of India's burgeoning diplomatic engagements, Khatua has been given a focused brief. "Both Prime Minister Narendra Modi and EAM Sushma Swaraj want a streamlined, transparent and efficient working of ICCR," he told India Writes Network in an interview at his tastefully done office in Azad Bhavan, the seat of India's cultural diplomacy.

At 72, Jack Makani defies his age. He is the epitome of fitness. He stands tall and looks suave, attired in his signature blue shirt tucked into a black trouser. A matching black leather belt and black shoes complete the look. A blue cardigan carelessly slung around his shoulder is quite a style statement at his age. He may be beyond all that, but it's hard to miss his overall persona that spells enigma and magic, literally. On his fourth visit to India, Makani continues to propagate his philosophy of healing with the same zeal as he did years ago.
He is the founding Chairperson of Makani Academy and International Coach and Trainers Association (ICTA), a non-profit firm in Cyprus. He is an internationally certified NLP Master Trainer who has trained and certified several thousands in Neuro Linguistic Programming (NLP) which is an approach to communication, personal development, and psychotherapy. Makani is also the founder of Akasha Healing, a kind of spiritual and intuitive healing. For over three decades, Makani has been teaching his version of NLP and, Akasha Healing along with personal and spiritual development in many countries. He recently developed Hug and Heal campaign to provide psychological refuge to the earthquake survivors in Nepal and people around the world. His self-coaching books have been well-received by audience across the world. And how it all happened is quite a story.
It was time for some plain speaking as India's Foreign Secretary S. Jaishankar summoned Pakistan's High Commissioner Abdul Basit and conveyed that India has enough⋅⋅⋅
READ MORE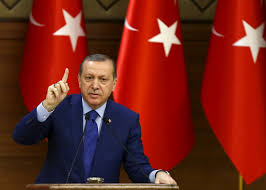 "As a nation,we will fight to the end against not just the armed attacks of terror groups,but also against their economic,political and social attacks.They are⋅⋅⋅
READ MORE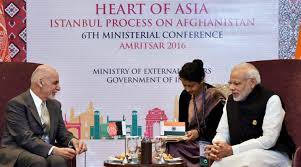 "We must demonstrate strong collective will to defeat terror networks. Support for peace alone is not enough. It must be backed by resolute action" said⋅⋅⋅
READ MORE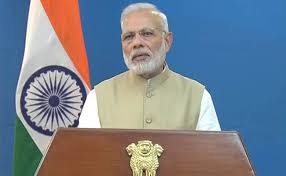 "Massive swachh abhiyan" –  Prime Minister Narendra Modi on demonetisation of Rs 500 and Rs 1000 notes

"People are queuing up for a better India." This is Prime Minister Narendra Modi's message to the critics of his controversial de-monetization move of scrapping the existing high denomination notes of Rs 1,000 and 500 to weed out black money in the country.

Amid criticism from some sections about Prime Minister Narendra Modi's travels to foreign countries, External Affairs Minister Sushma Swaraj has said that the last two⋅⋅⋅
READ MORE

The term 'miracle' recurs as a leitmotif in any discussion on China's much-touted economic growth rates. Behind this miracle lies massive investments by the Chinese state. Foreign Direct Investments (FDI) are an additional yet enormous factor behind the miracle.
In trying to understand how investments could lay the foundations of future growth, a case study of the Tibet Autonomous Region becomes pertinent. Tibet, which is still one of the poorest provinces in the country, massively lacks infrastructural bases for industrial growth to take off. Tibet's case stands out even more when compared with the southern and eastern provinces of China. However, given the "new normal" under which the country is currently operating, which means slower growth rates from the medium to long term, provinces which have traditionally not been the best performers in terms of contribution to China's Gross Domestic Product (GDP), are now being focussed upon by the state.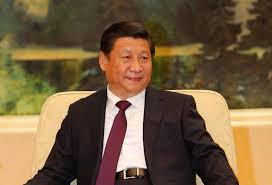 In June 2013, during the visit of Chinese President Xi Jinping to Trinidad and Tobago, the then Prime Minister of the Caribbean nation, Kamla Persad-Bissessar, in a fawning speech, had lauded President Xi's vision saying, "We see in your China Dream a splendid opportunity for China to become a model for the world."1 Like a royalty holding court, President Xi thereafter hosted the leaders of Antigua and Barbuda, Barbados, the Bahamas, Dominica, Grenada, Guyana, Suriname and Jamaica in Port of Spain, capital of Trinidad and Tobago, where he announced soft loans and investments worth US$ 3 billion as well as grants of up to $8 million for the region.2 President Xi's visit was an effective and a graphic demonstration of China's growing influence and outreach in the English-speaking Caribbean region, coming at a time when the United States (US) had been somewhat less forthcoming with financial grants for the region.
At first sight, it may appear that Prime Minister Narendra Modi's African safari that begins on July 7 is yet another manifestation of his itch⋅⋅⋅
READ MORE

When was the last time an Indian prime minister travelled to four African countries in one stretch? It's a tough one, and is sure to evoke a long pause, followed by silence and murmurs of can't remember. This question has been asked with a tinge of anguish many a time in Africa circles, but with Prime Minister Narendra Modi heading to Mozambique, South Africa, Kenya and Tanzania early this week, it's going to be replaced, mercifully, by what's next.
The ordeal of eleven Indians languishing in a Nigerian prison for two years has come to an end with their release. External Affairs Minister Sushma⋅⋅⋅
READ MORE

Iconic Hollywood actress Meryl Streep stunned America by making a series of veiled jibes at US President-elect Donald Trump (without naming him) at the Golden⋅⋅⋅
READ MORE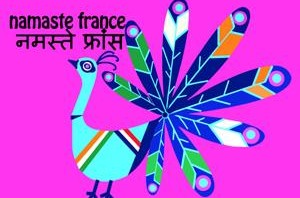 Namaste France, Bonjour India! The cultural alchemy between India and France is for real, and is now seen in all its glory and myriad splendour in the moveable feast of Indian culture, songs, dance, films, plays and performances which has rolled out across cities in France, inviting the French to soak in the eternal wonder that is India.
The sheer scale of Namaste France festival is staggering and attest to the expanding canvas of India-France cultural relations: 75 days, 23 cities and the crème de la crème of India's performing arts dazzling the French audience.

Hailing the Indian Muslims who have lived in a religiously pluralistic society over the years and for intermingling with the local culture, India's Vice President⋅⋅⋅
READ MORE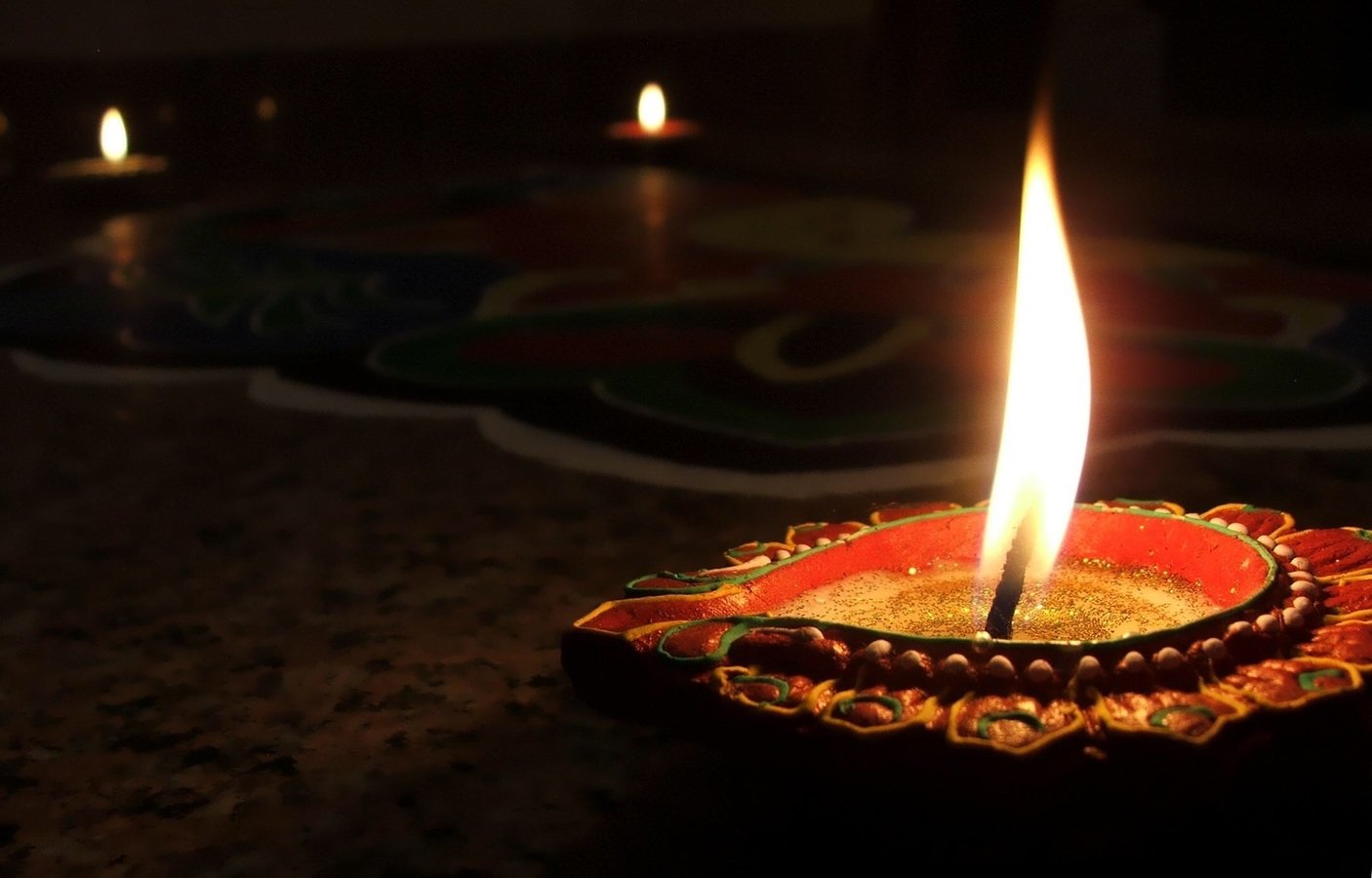 Inner Darkness primordial, sempiternal, deep As you sow, so shall you reap. You think, earthlings, lighting up a few candles and Diwali diyas, will brighten⋅⋅⋅
READ MORE
Naseeruddin Shah comes across as an actor who knows his craft but does not take filmdom or stardom with any degree of seriousness.
The Booker glory beckons Indian novelist and essayist Amitav Ghosh yet again. Having narrowly missed the Anglophone world's most coveted literary honour in 2008, the⋅⋅⋅
READ MORE
If you're a singer you lose your voice. A baseball player loses his arm. A writer gets more knowledge, and if he's good, the older⋅⋅⋅
READ MORE
The greatest part of a writer's time is spent in reading, in order to write; a man will turn over half a library to make⋅⋅⋅
READ MORE
"The writing of a novel is taking life as it already exists, not to report it but to make an object, toward the end that⋅⋅⋅
READ MORE

Nevada, the US' western state known for casinos and picturesque landscape, is betting big on luring more tourists from India. Nevada Lt Governor Thomas Hutchinson⋅⋅⋅
READ MORE
For those of us living in India, crossing over casually is a distant dream. Even though India and Pakistan were one over six decades ago,⋅⋅⋅
READ MORE