Indian diplomacy experienced an inflection point following the terrorist attack on September 18, 2016, at the Army encampment at Uri. Determined to raise costs for Pakistan to counter its strategy of bleeding India by a thousand cuts, the Indian government mounted an international campaign to paint Pakistan as a state-sponsor of global terrorism and to 'isolate' the country in the international community.
India made Pakistan's state-sponsorship of terrorism, without naming it, a key element of its diplomatic agenda for the 8th BRICS summit hosted by it in Goa on October 15-16; the event also coincided with India-Russia and India-Brazil summit meetings. To deny Pakistan the chokehold on regional integration as well as to further 'isolate' it in the region, a BRICS' outreach with the BIMSTEC at the summit level was organised. In all his interactions, Prime Minister Modi made a clear linkage between terrorism and economic prosperity, underlining Pakistan's official complicity which casts a dark shadow on countries as well as on multilateral efforts to promote socio-economic progress. In his press statement, at the end of the annual India-Russia summit between PM Modi and Russian President Vladimir Putin, he said Russia's "clear stand on the need to combat terrorism mirrors our own."
Prime Minister's remarks on terrorism, at the concluding session of BRICS summit, were aimed at Pakistan when he declared that combating terrorism, "including cross-border terrorism and its supporters", will be a key BRICS priority. The Goa Declaration, issued by the summit leaders, contains the key elements of India's counterterrorism narrative but is less direct on the issue of isolation.
The BIMSTEC Outcome Document is even more satisfactory in terms of India's counter-terrorism diplomacy.
Aiming to impose costs on Pakistan for pursuing its 'low cost' strategy, Indian diplomacy has widened the diplomatic and military space, in its bilateral relations with Pakistan, to ratchet up the pressure especially as focused military action to Pakistani terrorist provocations has not been ruled out. Against the backdrop of incandescent international anger against terrorism, Pakistan cannot misread the signals originating from Goa.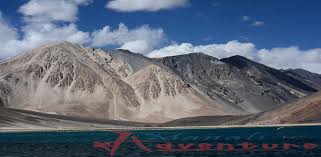 In a confidence-building exercise held only days after the meeting between India's Prime Minister Narendra Modi and China's President Xi Jinping, India and China have carried out the second edition of the joint military exercise in the Ladakh region of Jammu and Kashmir.
The exercise, held on October 18, was held under the provisions of the Border Defence Cooperation Agreement signed by the two Asian giants in 2013. This was the follow-up of the first drill that took place in February this year on the Chinese side. The exercise, entitled "Sino India Cooperation 2016," was part of the "Hand in Hand" joint drills to enhance peace and tranquillity along the Line of Actual Control (LAC).

Signalling a fresh ballast to New Delhi's Act policy, India and Myanmar, Southeast Asia's emerging powerhouse, have decided to scale up their economic and strategic relations to a new level as the two countries signed three pacts in areas of power, banking and training. In a boost to New Delhi's campaign to isolate Pakistan, Myanmar rallied in support of India and shared the assessment that "the fight against terrorism should target terrorists, hold to account terror organisations, networks and also states that encourage, support or finance terrorism in any way."
India's Prime Minster, Narendra Modi and Myanmar's State Counsellor Aung San Suu Kyi had wide range talks in New Delhi on October 19, three days after they met at the BIMSTEC Summit in Goa. Mr Modi was all praise for dynamism and leadership of the India-educated Suu Kyi, who is spearheading the transformation of Myanmar since the NDL came to power last year. Mr Modi conveyed India's full support and solidarity in the emergence of Myanmar as a modern, secure, "economically "better-connected nation".
The talks saw a striking convergence of perspective on terrorism as they discussed plans to intensify security and counter-terror cooperation. The joint statement underscored that the fight against terrorism should target terrorists, hold to account terror organisations, networks and also states that encourage, support or finance terrorism in any way. The two sides "reaffirmed their shared commitment to fight insurgent activity and the scourge of terrorism in all its forms and manifestations," said the joint statement. "Both sides expressed the view that the long-standing commitment not to allow insurgent groups to use their soil for hostile activities against the other side is essential for the prosperity of the people residing along the border."
Maintaining security along the 1, 640-kilometre India-Myanmar border remains a challenge. Stressing that the security interests of India and Myanmar are closely aligned, Mr Modi focused on "a close coordination to ensure security in the areas along our border, and sensitivity to each other's strategic interests."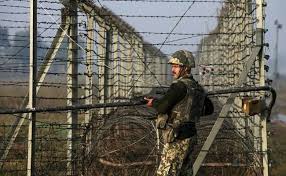 Home Minister Rajnath Singh has recently declared that the entire India-Pakistan border is to be completely sealed by December 2018. The announcement may be viewed in the context of India-Pakistan relations reaching a particular low and uncertain threshold post the Uri incident and cross-Line of Control (LoC) operations by India on 28-29 September 2016. The above-referred decision of the Union Government is reported to have been taken after a review of gaps in border management by a high-level Committee on Security and Border Protection (CSBP) of the Union Ministry of Home Affairs (MHA) (popularly known as the Madhukar Gupta Committee) set up in March 2016 to overcome the lacunae observed consequent on the Gurdaspur and Pathankot infiltration occurrences. The outcome of the review is likely to have influenced the decision on setting 2018 as the target for a total sealing of the border. As of now, Pakistan Government sources have indicated that they have no comments on this development given the absence of details. Some Chinese think-tank commentators have, however, observed that such a venture would be irrational, indicative of Cold War mentality and likely to complicate relations among China, India and Pakistan, without elucidating as to how this decision would impinge on Chinese interests.
Government sources have indicated that a border security grid with a provision for real-time monitoring of the entire length of the border and capability for intervention as necessary is to be put in place. This will obviously involve networked coordination among the states' home departments and their police authorities, their Central counterparts, MHA and the agencies responsible for technical and electronic surveillance. Furthermore, the works authorities at the central and state levels will have to be involved in the logistics of the forces assigned to protect the border, border fencing, sensors being installed, and providing access road network to the border outposts. It is, however, not clear whether a physical infrastructure in the form of a wall or obstacles on the pattern of the Israeli West Bank defences (in Israeli-occupied Palestine territory) is to be eventually erected.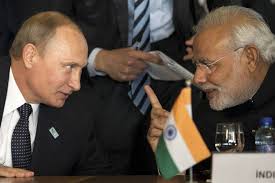 Though India made it a point to focus on terrorism and managed to underscore "the need for close coordination on tracking sources of terrorist financing and target the hardware of terrorism, including weapons' supplies, ammunition, equipment and training," it could not convince China to change its stance on Masood Azhar, leader of the Pakistan-based militant group Jaish-e-Mohammed.
The group has been blamed for attacks on Indian soil in the past, including the 2001 parliament attack in Delhi that took the nuclear-armed rivals to the brink of war.
India has rubbished a report published in a Pakistani newspaper, which claims that India has not conducted any surgical strikes in Pakistan-Occupied Kashmir after the⋅⋅⋅
READ MORE

At 72, Jack Makani defies his age. He is the epitome of fitness. He stands tall and looks suave, attired in his signature blue shirt⋅⋅⋅
READ MORE

South-South Cooperation has acquired a new salience in the international development cooperation calculus. In this wide-ranging conversation with Manish Chand, Editor-in-Chief, India Writes Network, Dr⋅⋅⋅
READ MORE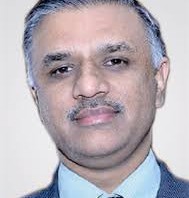 In this wide-ranging conversation with Manish Chand, Editor-in-Chief, India Writes Network, Prof. Sachin Chaturvedi, Director General of RIS, a preeminent think tank for developing countries, speaks about varied strands of the evolving South-South cooperation.
It was time for some plain speaking as India's Foreign Secretary S. Jaishankar summoned Pakistan's High Commissioner Abdul Basit and conveyed that India has enough⋅⋅⋅
READ MORE

"In our own region, terrorism poses a grave threat to peace, security and development. Tragically, the mothership of terrorism is a country in India's neighbourhood.⋅⋅⋅
READ MORE

Amid criticism from some sections about Prime Minister Narendra Modi's travels to foreign countries, External Affairs Minister Sushma Swaraj has said that the last two⋅⋅⋅
READ MORE

In a significant boost for India's internet usage, the user growth rate in the world's fastest growing economy is four times the global user growth⋅⋅⋅
READ MORE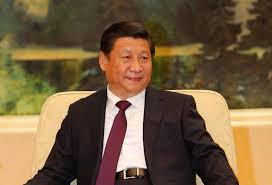 In June 2013, during the visit of Chinese President Xi Jinping to Trinidad and Tobago, the then Prime Minister of the Caribbean nation, Kamla Persad-Bissessar, in a fawning speech, had lauded President Xi's vision saying, "We see in your China Dream a splendid opportunity for China to become a model for the world."1 Like a royalty holding court, President Xi thereafter hosted the leaders of Antigua and Barbuda, Barbados, the Bahamas, Dominica, Grenada, Guyana, Suriname and Jamaica in Port of Spain, capital of Trinidad and Tobago, where he announced soft loans and investments worth US$ 3 billion as well as grants of up to $8 million for the region.2 President Xi's visit was an effective and a graphic demonstration of China's growing influence and outreach in the English-speaking Caribbean region, coming at a time when the United States (US) had been somewhat less forthcoming with financial grants for the region.

Stung by the ruling of an international tribunal rejecting its claims over the South China Sea, China has upped the stakes, with its defence minister warning of a possible "people's war at sea" and exhorting the nation to be prepared for it.
China's Defence Minister Chang Wanquan has asked the military, police and general population to be ready to defend the country's territorial integrity in case of a direct confrontation in the South China Sea – a veiled reference to the US military build-up around the disputed islands.
The minister's comments indicate China's hardening position and the growing tide of nationalism over the South China Sea issue in the aftermath of the ruling by the Hague tribunal rejecting its historic claims over the disputed maritime region. The comments are seen as a message to the US, which has been sending warships and military planes close to the South China Sea islands as a possible hedge against China's military assertion. Beijing has slammed the US' provocative behaviour in the wake of the tribunal's ruling.
At first sight, it may appear that Prime Minister Narendra Modi's African safari that begins on July 7 is yet another manifestation of his itch⋅⋅⋅
READ MORE

When was the last time an Indian prime minister travelled to four African countries in one stretch? It's a tough one, and is sure to evoke a long pause, followed by silence and murmurs of can't remember. This question has been asked with a tinge of anguish many a time in Africa circles, but with Prime Minister Narendra Modi heading to Mozambique, South Africa, Kenya and Tanzania early this week, it's going to be replaced, mercifully, by what's next.
The ordeal of eleven Indians languishing in a Nigerian prison for two years has come to an end with their release. External Affairs Minister Sushma⋅⋅⋅
READ MORE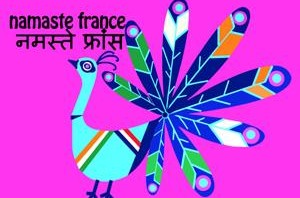 Namaste France, Bonjour India! The cultural alchemy between India and France is for real, and is now seen in all its glory and myriad splendour in the moveable feast of Indian culture, songs, dance, films, plays and performances which has rolled out across cities in France, inviting the French to soak in the eternal wonder that is India.
The sheer scale of Namaste France festival is staggering and attest to the expanding canvas of India-France cultural relations: 75 days, 23 cities and the crème de la crème of India's performing arts dazzling the French audience.

Hailing the Indian Muslims who have lived in a religiously pluralistic society over the years and for intermingling with the local culture, India's Vice President⋅⋅⋅
READ MORE

On May 10, London's first Muslim Mayor Sadiq Khan hit out at Republican presidential candidate Donald Trump for saying that he would exempt him from⋅⋅⋅
READ MORE
Naseeruddin Shah comes across as an actor who knows his craft but does not take filmdom or stardom with any degree of seriousness.
"Turning and turning in the widening gyre The falcon cannot hear the falconer; Things fall apart; the centre cannot hold; Mere anarchy is loosed upon⋅⋅⋅
READ MORE
The Booker glory beckons Indian novelist and essayist Amitav Ghosh yet again. Having narrowly missed the Anglophone world's most coveted literary honour in 2008, the⋅⋅⋅
READ MORE
If you're a singer you lose your voice. A baseball player loses his arm. A writer gets more knowledge, and if he's good, the older⋅⋅⋅
READ MORE
The greatest part of a writer's time is spent in reading, in order to write; a man will turn over half a library to make⋅⋅⋅
READ MORE
"The writing of a novel is taking life as it already exists, not to report it but to make an object, toward the end that⋅⋅⋅
READ MORE

Nevada, the US' western state known for casinos and picturesque landscape, is betting big on luring more tourists from India. Nevada Lt Governor Thomas Hutchinson⋅⋅⋅
READ MORE
For those of us living in India, crossing over casually is a distant dream. Even though India and Pakistan were one over six decades ago,⋅⋅⋅
READ MORE