Imparting a fresh momentum to burgeoning ties with India, Poland, the economic powerhouse in Central Europe, has reaffirmed support for New Delhi's bid for membership in the Nuclear Suppliers Group and a permanent seat in the UN Security Council.
The two sides also signed an agreement to intensify cooperation in agriculture sector after wide-ranging talks between visiting Vice President Mohammad Hamid Ansari and Polish Prime Minister Beata Szydlo. The pact, signed by Minister of State of Small Industries Giriraj Singh and Polish Agriculture Minister Krzystof Jurgiel, entails exchange of technology in agriculture sector, in which Poland has redoubtable prowess.
Seeking to scale up their economic relations, the two countries also agreed to explore opportunities in mining, food processing and defence industries. The economic ties are already robust. Indian investments in Poland are estimated to be in the range of $3 billion and Polish investments in India are estimated to be around $600 million.
Poland struck an upbeat note about India's rising global profile. Mr Ansari thanked the Polish leadership for its support to India's bid for NSG membership, entry into Missile Technology Control Regime (MTCR) and a permanent seat in the expanded UN Security Council. "
I am happy to be in this enchanting city and grateful to the Rector and the faculty of the Yerevan State University for inviting me today.
I have come to a land some distance from India but not far from the individual and collective memory of Indians. I myself was born in Calcutta (now Kolkata), and spent many years in the city. Amongst its historic features are Armenian churches and other signs of its Armenian inhabitants. Father Michael Chamich's History of Armenia was translated and published in Calcutta in 1827. More recently, historians like Mesrovb Jacob Seth and George Bournoutian have recorded the Armenian contribution in India to trade and commerce as to various cultural and charitable activities.
Less known but nevertheless a part of spiritual history of my land is the personality of Armenian descent known in medieval chronicles as Sarmad, a mystic of who travelled from somewhere in this region to India, led an unconventional life and was executed for blasphemy in 1660 because he espoused a creed that distinguished between states of 'negation and affirmation'. One of the leaders of our freedom movement and a close aide of Mahatma Gandhi, Abul Kalam Azad, was deeply influenced by Sarmad's free thinking and humanitarianism.
It is thus evident that well before modern times; the flow of people, trade and ideas was not an unusual occurrence. My purpose today, however, is to talk about the future, not the past.
The older generation in this audience knows and the younger ones have been told that the 20th century was a period of organized insanity characterized by metamyths and megadeaths. These led an eminent historian to conclude that 'our world risks both explosion and implosion;' hence 'it must change'.
The expectation that the changes in the last decade of the century would bring forth a more harmonious world in which international cooperation in solving international problems would be addressed by peaceful means in conformity with the principles of justice and international law did not materialize. On the contrary, older patterns of thought and practice persisted and, aided by newer technologies, resulted in explosions as well as implosions in different parts of our world. The promise of globalization also showed its limitations; the financial crisis of 2008 demonstrated, in the words of one analyst, a 'systemic vulnerability to unregulated greed.' Both, in the final analysis, exhibited failures of governance at national and global levels.
Mixing business, Bollywood, culture and diplomacy, India and Armenia, a strategically located country in the Caucasian region between Asia and Europe, have opened a new chapter in their bilateral ties by firming up a roadmap for upscaling economic partnership that will include greater trade, connectivity and tourism.
Building upon their cultural connections spanning centuries, the two countries signed three pacts in areas of peaceful uses of outer space, cultural connections and youth exchanges. The pacts were inked after wide-ranging talks in Yerevan between India's vice-president Hamid Ansari and Armenia's top leadership, which included including President Serzh Sargsyan, Prime Minister Karen Karapetyan and Foreign Minister Eduard Nalbandian.
The vice-president's visit has brought a new vigour and opened a new chapter in bilateral ties as the two countries mark the 25th anniversary of the establishment of diplomatic relations, Preeti Saran, secretary (east) in India's external affairs ministry, told Indian journalists in the Armenian capital on April 25.
The two sides zeroed in on agriculture, jewellery, stone-cutting and watch-making as focus areas for enhancing economic engagement. They also agreed on a series of steps, including the holding of a business conclave and liberalisation of visas, to enhance the quantum of trade and investment.
Given the surging popularity of Indian films in Armenia, Bollywood is set to play the role of a catalyst in boosting tourism. "Armenia has invited Indian film industry to shoot films in their country. A team from Bollywood is expected to come Armenia to explore the possibility," said Ms Saran.
Armenian president told Mr Ansari that Bollywood films are popular in his country and his grand-daughter was fond of Bollywood music.
Against the backdrop of proliferation of radical Islamist terrorist groups in the Eurasian region, the two countries converged on a unified response to international terrorism.

It was soft diplomacy, choreographed with much panache, as Australian Prime Minister Malcolm Turnbull, accompanied by his Indian counterpart Narendra Modi, travelled on a metro⋅⋅⋅
READ MORE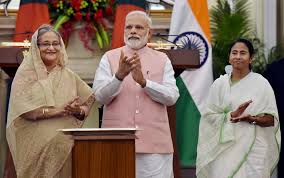 Call it gift diplomacy, if you will. India-Bangladesh ties are getting sweeter and closer, and this is reflected in an array of gifts Bangladesh Prime Minister Sheikh Hasin has brought for her Indian hosts.
Sheikh Hasina brought with her a bouquet of gifts for President Pranab Mukherjee with whom shares close ties since long, Prime Minister Narendra Modi and his mother and West Bengal Chief Minister Mamata Banerjee whose support she desperately needs to clinch the much-delayed Teesta river water-sharing agreement.
Sheikh Hasina handed over a kurta and a pair of silk pyjamas, artefacts, a dinner set, a leather bag set, 4kg of kala jamun and rosgolla, 2kg sandesh made of 'goor' , 20kg of Hilsa and 2kg of 'mishti doi'(yogurt) for the Indian president, who is hosting the visiting PM at the Rashtrapati Bhavan for four days, on the evening of April 9.

Rail travel between Dhaka and Kolkata is set to be more comfortable from April 14 with Bangladesh and India set to make the Maitree Express⋅⋅⋅
READ MORE

It's a milestone year in India-Vietnam relations as the two strategic partners celebrate the 45th anniversary of the establishment of diplomatic relations. This period has seen a marked acceleration of India-Vietnam relations across the spectrum, including in areas of trade and defence and development. Prime Minister Narendra Modi's visit to Vietnam in September 2015 saw the elevation of bilateral ties to the level of Comprehensive Strategic Partnership. The ongoing churn in South China Sea has imparted an added traction to enhancing strategic cooperation between India and Vietnam.
In this wide-ranging interview with Manish Chand, Editor-in-Chief, India Writes Network, Vietnam's ambassador to India Ton Sinh Thanh outlines a vibrant picture of the trajectory of this crucial relationship and underlines the need for a more active role by India in Southeast Asia and the extended region. The envoy also underscored that the burgeoning India-Vietnam relations is not targeted at China or any third country and stressed on peaceful resolution of the South China Sea dispute through dialogue.
"Vietnam advocates an independent foreign policy and good relations with all nations in the world, including China. The growing India-Vietnam relationship is to serve the interests of both countries and for the sake of peace, stability and cooperation in the region. It is not targeted against any third party," says the envoy.

Who was the architect of India's path-breaking economic reforms of 1991? No prize for guessing it? Think again, it's time to get it right! In this wide-ranging conversation with Manish Chand, Editor-in-Chief of India Writes Network, Dr Baru, a former media advisor to Prime Minister Manmohan Singh and a veteran journalist, speaks about defining events of 1991, the pivotal year in not just India's economic journey, but also in the country's politics and foreign policy, and the crucial role of Narasimha Rao in shaping outcomes conducive to India's national interests. In the realm of foreign policy, Dr Baru outlines defining steps taken by Narasimha Rao in response to emerging global power shifts, including the launch of Look East policy, resetting relations with the US and China and the outreach to Israel. Commenting on the ongoing political churn in India, the author says that Prime Minister Narendra Modi's 2004 election victory has brought a quarter century of accidental prime ministers in the country to an end, but he needs a second term to leave a lasting legacy. Excerpts from the interview) – Read more….

At 72, Jack Makani defies his age. He is the epitome of fitness. He stands tall and looks suave, attired in his signature blue shirt tucked into a black trouser. A matching black leather belt and black shoes complete the look. A blue cardigan carelessly slung around his shoulder is quite a style statement at his age. He may be beyond all that, but it's hard to miss his overall persona that spells enigma and magic, literally. On his fourth visit to India, Makani continues to propagate his philosophy of healing with the same zeal as he did years ago.
He is the founding Chairperson of Makani Academy and International Coach and Trainers Association (ICTA), a non-profit firm in Cyprus. He is an internationally certified NLP Master Trainer who has trained and certified several thousands in Neuro Linguistic Programming (NLP) which is an approach to communication, personal development, and psychotherapy. Makani is also the founder of Akasha Healing, a kind of spiritual and intuitive healing. For over three decades, Makani has been teaching his version of NLP and, Akasha Healing along with personal and spiritual development in many countries. He recently developed Hug and Heal campaign to provide psychological refuge to the earthquake survivors in Nepal and people around the world. His self-coaching books have been well-received by audience across the world. And how it all happened is quite a story.

"I am seeing a new India, the India of the dreams of the youth. A new India that fulfils the aspirations of our women. A⋅⋅⋅
READ MORE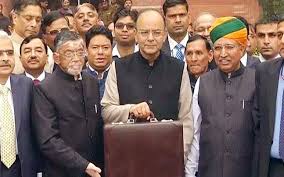 With the overarching mantra of Transform, Energise and Clean India, Finance Minister Arun Jaitley presented the Union Budget 2017 in parliament on February 1. "Our agenda for next year is to transform, energise and clean India," said Mr Jaitley.

India's President Pranab Mukherjee kicked off the Budget session with his speech to a joint session of both houses of the parliament, in which he underscored the BJP-led NDA government's vision of inclusive economy and governance by highlighting a slew of schemes directed at empowering the poor, the underprivileged and women. Mr Mukherjee described the move to merge the Railway and Union Budgets this year as "historic."

The China challenge or the China threat emerged as a leitmotif in a high-profile international conference in New Delhi, with India being upfront about its political differences with Beijing and asking the latter to respect India's sovereignty in the course of building the China-Pakistan Economic Corridor.
India, however, took care to eschew a negative adversarial construct of India-China relations, with Foreign Secretary S. Jaishankar making it clear that in New Delhi's assessment, the rise of India and China can be "mutually supportive." Prime Minister Narendra Modi, on his part, outlined briefly a template of harmonious India-China relations, saying "respect and sensitivity for each other's core interests" holds the key.
"China is very sensitive on matters concerning its sovereignty. We expect they will respect other people's sovereignty," said Mr Jaishankar at the second edition of Raisina Dialogue, co-organised by India's Ministry of External Affairs and Observer Research Foundation.

The term 'miracle' recurs as a leitmotif in any discussion on China's much-touted economic growth rates. Behind this miracle lies massive investments by the Chinese state. Foreign Direct Investments (FDI) are an additional yet enormous factor behind the miracle.
In trying to understand how investments could lay the foundations of future growth, a case study of the Tibet Autonomous Region becomes pertinent. Tibet, which is still one of the poorest provinces in the country, massively lacks infrastructural bases for industrial growth to take off. Tibet's case stands out even more when compared with the southern and eastern provinces of China. However, given the "new normal" under which the country is currently operating, which means slower growth rates from the medium to long term, provinces which have traditionally not been the best performers in terms of contribution to China's Gross Domestic Product (GDP), are now being focussed upon by the state.
At first sight, it may appear that Prime Minister Narendra Modi's African safari that begins on July 7 is yet another manifestation of his itch⋅⋅⋅
READ MORE

When was the last time an Indian prime minister travelled to four African countries in one stretch? It's a tough one, and is sure to evoke a long pause, followed by silence and murmurs of can't remember. This question has been asked with a tinge of anguish many a time in Africa circles, but with Prime Minister Narendra Modi heading to Mozambique, South Africa, Kenya and Tanzania early this week, it's going to be replaced, mercifully, by what's next.
The ordeal of eleven Indians languishing in a Nigerian prison for two years has come to an end with their release. External Affairs Minister Sushma⋅⋅⋅
READ MORE

Politics divides, culture connects. In Shanghai, a pact was signed between India and China to recreate Raj Kapoor's 1951 classic Awaara into a contemporary Chinese opera.
Amarendra Khatua, the new director-general of Indian Council for Cultural Relations (ICCR), who was in Shanghai to deliver the keynote address at the 18th China Shanghai International Arts Festival (CSIAF), struck an upbeat note on long-standing civilisational ties and promoting cultural exchanges in Tier-II and Tier-III cities in India and China. The joint theatrical remake of Awaara, which remains the most popular Indian movie in China, hints at more such collaborative cultural tie-ups India is set to pursue in days to come.
"Cultural diplomacy is poised to play a bigger role in India's foreign policy calculus in days and months to come and promote Brand India," said Khatua, a veteran diplomat who is also famous as an accomplished poet who writes and translates in English, Hindi and other Indian languages.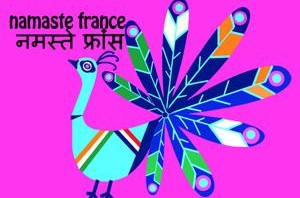 Namaste France, Bonjour India! The cultural alchemy between India and France is for real, and is now seen in all its glory and myriad splendour in the moveable feast of Indian culture, songs, dance, films, plays and performances which has rolled out across cities in France, inviting the French to soak in the eternal wonder that is India.
The sheer scale of Namaste France festival is staggering and attest to the expanding canvas of India-France cultural relations: 75 days, 23 cities and the crème de la crème of India's performing arts dazzling the French audience.

Hailing the Indian Muslims who have lived in a religiously pluralistic society over the years and for intermingling with the local culture, India's Vice President⋅⋅⋅
READ MORE
 Why write poetry, when there are apparently more weighty and profitable things to do? Diplomat Kanwal Sibal, who has grappled with realpolitick and the chessboard⋅⋅⋅
READ MORE

Amarendra Khatua's anthology "Garden of Enchanted Stones & other poems" encircle around love, longing, exile, despair and the ephemerality of existence. Half-made songs of love⋅⋅⋅
READ MORE
The Booker glory beckons Indian novelist and essayist Amitav Ghosh yet again. Having narrowly missed the Anglophone world's most coveted literary honour in 2008, the⋅⋅⋅
READ MORE
If you're a singer you lose your voice. A baseball player loses his arm. A writer gets more knowledge, and if he's good, the older⋅⋅⋅
READ MORE
The greatest part of a writer's time is spent in reading, in order to write; a man will turn over half a library to make⋅⋅⋅
READ MORE
"The writing of a novel is taking life as it already exists, not to report it but to make an object, toward the end that⋅⋅⋅
READ MORE

Nevada, the US' western state known for casinos and picturesque landscape, is betting big on luring more tourists from India. Nevada Lt Governor Thomas Hutchinson⋅⋅⋅
READ MORE
For those of us living in India, crossing over casually is a distant dream. Even though India and Pakistan were one over six decades ago,⋅⋅⋅
READ MORE