Ending year of visions and revisions, India finally signed one of its biggest defence deals with France to acquire 36 Rafale fighter jets, which promise to give the country a decisive edge vis-à-vis its adversary Pakistan in a conflict situation.
The 7.87-billion euro deal was inked by Defence Minister Manohar Parrikar and his French counterpart Jean Yves Le Drian in New Delhi on September 23, capping years of hard-fought negotiations which has saved the nation around 750 million Euros.
The deal to buy 36 fighter aircraft in fly-away condition was unveiled during Prime Minister Narendra Modi's visit to France in April 2015, but the price negotiations dragged on for months resulting in a win-win deal. The Modi government and its negotiators have much to crow about as the final deal has not only saved India 750 million euros compared to the deal negotiated under the previous government, but also comes with a 50 per cent offset clause, which effectively means business of around 3 billion euros for Indian companies.
Rafale jets, considered the most advanced in the world, will bolster India's defence as they are equipped with latest missiles and weapon system. The India-specific modifications and the integration of state-of-the-art missiles like 'Meteor' and 'Scalp,' will give the Indian Air Force the much-needed strike capability against adversaries like Pakistan.
The Beyond Visual Range (BVR) Meteor air-to-air missile with a range in excess of 150 km will enable IAF to, if such a situation arises, to strike inside both Pakistan and across the northern and eastern borders while staying well within within India's territorial boundary.

India fielded a young diplomat to trash Pakistan's Prime Minister Nawaz Sharif's staccato speech at UN, in which he drummed the Kashmir cause in a formulaic manner and sought to glorify the leader of a proscribed terrorist organization. It was a stinging rebuttal of the Pakistani leader's speech, who invested 80 per cent of his time in orchestrating the Kashmir cause, with hardly any resonance among world leaders.
"The land of Taxila, one of the greatest learning centres of ancient times, is now host to the Ivy League of terrorism. It attracts aspirants and apprentices from all over the world," said Eenam Gambhir, First Secretary at India's Permanent Mission to the UN. Ms Gambhir was deployed to exercise India's Right of Reply during the General Debate of the 71st session UN General Assembly on September 21.
Condensed in just 510 words, India's rebuttal was a model of precision and the most devastating indictment of Pakistan's continuing use of terrorism as a state policy.
In a rebuff to Pakistan, the leaders of more than 25 countries have spoken at the UNGA, but no one even alluded to Kashmir and everybody spoke about the need to fight terror unitedly, underscoring Pakistan's growing international isolation.

It was time for some plain speaking as India's Foreign Secretary S. Jaishankar summoned Pakistan's High Commissioner Abdul Basit and conveyed that India has enough evidence to link Pakistani militants with the recent terror attack in Uri that killed 18 Indian soldiers.
The message was direct and sliced through duplicity and denials that have become hallmarks of Pakistan's response in the aftermath of terror attacks in India, engineered by Pakistan-based militants, in collusion with sections of the state machinery.
The latest terrorist attack in Uri only underlines that the infrastructure of terrorism in Pakistan remains active, India's external affairs ministry said after the meeting between Mr Jaishankar and the Pakistani envoy in New Delhi on September 21. "We demand that Pakistan lives up to its public commitment to refrain from supporting and sponsoring terrorism against India," said the statement. This was an unambiguous statement from India, which suggests that India's security agencies have made a considered assessment that the attack on an Army base in Uri on September 18 was perpetrated by Pakistani militants with support from state actors.
With India providing specific evidence of complicity of Pakistani militants in recent terror attacks in the country, the ball is now in Pakistan's court. Denials and equivocations simply won't do, and hyped-up rhetoric, which Prime Minister Nawaz Sharif is set to unleash at the UNGA tonight, will not deceive anyone. It's time for Pakistan to act and redeem its honour, in short.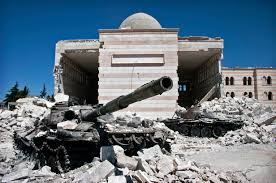 On 10 September 2016, US Secretary of State John Kerry and his Russian counterpart Sergey Lavrov announced a cease-fire agreement in Geneva following negotiations that lasted over ten months. The agreement was not a cease-fire between Russia and the US, but one between their proxies. Russia was answerable for President Bashar Assad and his allies that include Russia. The US was responsible for the 'moderate' rebels supported by the West and its allies. The two major rebel groups, ISIL and Jabhat Fateh al-Sham, were excluded from the cease-fire. Since the cease-fire has been violated a number of times, one may assume that those who signed the agreement did not have full control over those who fire.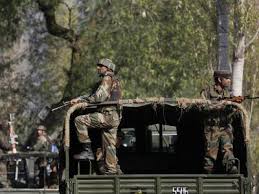 India does not have too many good options in responding to the militant raid that killed 17 Indian army personnel, perhaps the largest number ever for a single day of the Kashmiri insurgency that began in 1990.
Sure, you can break down the responses and see what works. First the military — an army raid across the Line of Control, an army incursion across the international border with Pakistan, a naval blockade of Karachi, an air strike on the Jaish headquarters in Bahawalpur, an air strike on camps in Pakistan-occupied Kashmir. Second, the diplomatic — a UN Security Council condemnation and sanctions, sanctions by friendly countries like the US, Japan, UK and Germany, and a few Gulf countries. All of the above have been thought about and have not got us anywhere.

In its ongoing diplomatic offensive by India to mobilise the international community against states that sponsor terrorism, India has called for setting up a NAM-focused mechanism to enhance counter-terror cooperation among non-aligned nations. India also pressed the 120-member grouping to galvanise the international community to fast-track the adoption of the Comprehensive Convention on International Terrorism (CCIT).
"
The Quote Hanger
Wanton killing of innocent civilians is terrorism, not a war against terrorism. Noam Chomsky
"

At 72, Jack Makani defies his age. He is the epitome of fitness. He stands tall and looks suave, attired in his signature blue shirt⋅⋅⋅
READ MORE

South-South Cooperation has acquired a new salience in the international development cooperation calculus. In this wide-ranging conversation with Manish Chand, Editor-in-Chief, India Writes Network, Dr⋅⋅⋅
READ MORE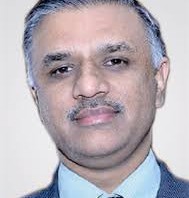 In this wide-ranging conversation with Manish Chand, Editor-in-Chief, India Writes Network, Prof. Sachin Chaturvedi, Director General of RIS, a preeminent think tank for developing countries, speaks about varied strands of the evolving South-South cooperation.
It was time for some plain speaking as India's Foreign Secretary S. Jaishankar summoned Pakistan's High Commissioner Abdul Basit and conveyed that India has enough⋅⋅⋅
READ MORE

"What was a movement for autonomy, dignity and self-respect becomes a movement for Islamic pride. Let's be clear: Burhan Wani died for Allah, not for⋅⋅⋅
READ MORE
"Uri attack could be 'reaction' to situation in Kashmir." Pakistan Prime Minister Nawaz Sharif
We strongly condemn the cowardly terror attack in Uri. I assure the nation that those behind this despicable attack will not go unpunished. – Prime⋅⋅⋅
READ MORE

Amid criticism from some sections about Prime Minister Narendra Modi's travels to foreign countries, External Affairs Minister Sushma Swaraj has said that the last two⋅⋅⋅
READ MORE

In a significant boost for India's internet usage, the user growth rate in the world's fastest growing economy is four times the global user growth⋅⋅⋅
READ MORE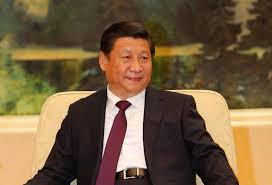 In June 2013, during the visit of Chinese President Xi Jinping to Trinidad and Tobago, the then Prime Minister of the Caribbean nation, Kamla Persad-Bissessar, in a fawning speech, had lauded President Xi's vision saying, "We see in your China Dream a splendid opportunity for China to become a model for the world."1 Like a royalty holding court, President Xi thereafter hosted the leaders of Antigua and Barbuda, Barbados, the Bahamas, Dominica, Grenada, Guyana, Suriname and Jamaica in Port of Spain, capital of Trinidad and Tobago, where he announced soft loans and investments worth US$ 3 billion as well as grants of up to $8 million for the region.2 President Xi's visit was an effective and a graphic demonstration of China's growing influence and outreach in the English-speaking Caribbean region, coming at a time when the United States (US) had been somewhat less forthcoming with financial grants for the region.

Stung by the ruling of an international tribunal rejecting its claims over the South China Sea, China has upped the stakes, with its defence minister warning of a possible "people's war at sea" and exhorting the nation to be prepared for it.
China's Defence Minister Chang Wanquan has asked the military, police and general population to be ready to defend the country's territorial integrity in case of a direct confrontation in the South China Sea – a veiled reference to the US military build-up around the disputed islands.
The minister's comments indicate China's hardening position and the growing tide of nationalism over the South China Sea issue in the aftermath of the ruling by the Hague tribunal rejecting its historic claims over the disputed maritime region. The comments are seen as a message to the US, which has been sending warships and military planes close to the South China Sea islands as a possible hedge against China's military assertion. Beijing has slammed the US' provocative behaviour in the wake of the tribunal's ruling.
At first sight, it may appear that Prime Minister Narendra Modi's African safari that begins on July 7 is yet another manifestation of his itch⋅⋅⋅
READ MORE

When was the last time an Indian prime minister travelled to four African countries in one stretch? It's a tough one, and is sure to evoke a long pause, followed by silence and murmurs of can't remember. This question has been asked with a tinge of anguish many a time in Africa circles, but with Prime Minister Narendra Modi heading to Mozambique, South Africa, Kenya and Tanzania early this week, it's going to be replaced, mercifully, by what's next.
The ordeal of eleven Indians languishing in a Nigerian prison for two years has come to an end with their release. External Affairs Minister Sushma⋅⋅⋅
READ MORE

Nevada, the US' western state known for casinos and picturesque landscape, is betting big on luring more tourists from India. Nevada Lt Governor Thomas Hutchinson⋅⋅⋅
READ MORE
For those of us living in India, crossing over casually is a distant dream. Even though India and Pakistan were one over six decades ago,⋅⋅⋅
READ MORE