China has taken strong offence to a US diplomat's remark that Arunachal Pradesh is an integral part of India and has sought a clarification from Washington.

In the backdrop of US Defence Secretary Ashton Carter's recent visit to India, the two countries had agreed to enhance cooperation in defence and security. Following the negotiations of the logistics pact, India and the US are in talks to help each other track submarines in the Indian Ocean.

Setting the tone for India's Prime Minister Narendra Modi's visit to the US in June, India and the US have discussed efforts to advance civil nuclear cooperation.

During his May 5 meeting in New Delhi with Party Secretary of Shanghai and Politburo Member of the Communist Party of China Han Zheng, India's⋅⋅⋅
READ MORE
"
Mankind must put an end to war before war puts an end to mankind.- John F. Kennedy
"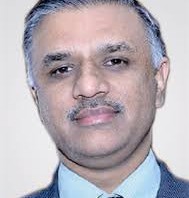 In this wide-ranging conversation with Manish Chand, Editor-in-Chief, India Writes Network, Prof. Sachin Chaturvedi, Director General of RIS, a preeminent think tank for developing countries, speaks about varied strands of the evolving South-South cooperation.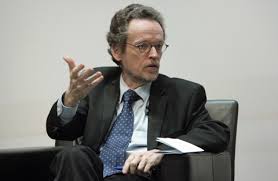 The burgeoning South-South cooperation has a great potential to recast global governance landscape.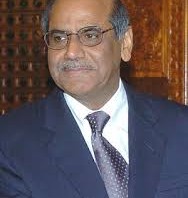 Amid the growing salience of South-South cooperation in the evolving world order, RIS, a New Delhi-based think tank, is hosting an international conference (March 10-11) to map the way forward for developmental cooperation among southern countries.

Cashing in on the digital explosion, the number of internet users in India is likely to cross 500 million this year. "India has grown to⋅⋅⋅
READ MORE
A cautious economic policy, reduced inflation rate, and structural reforms in some areas are helping the Indian economy to grow at 7.8 percent in 2017–18.⋅⋅⋅
READ MORE
China is working on a new plan for international cooperation in the South China Sea and its neighbouring waters in an attempt to bolster relations⋅⋅⋅
READ MORE

A Chinese university has expelled three Indian students for reportedly being involved in an armed clash that left one student with stab wounds. The brawl⋅⋅⋅
READ MORE

Around 20 people were killed and others were taken hostage when Islamist gunmen stormed a hotel in Ouagadougou, the capital city of Burkina Faso,  on⋅⋅⋅
READ MORE
The third India-Africa Forum Summit (IAFS) was undoubtedly the biggest diplomatic event hosted by India in the recent times. The summit stood out in many⋅⋅⋅
READ MORE
Marking a major upgrade in China's surging engagement with Africa, President Xi Jinping has announced USD 60 billion in funding for development projects in the⋅⋅⋅
READ MORE

The World Culture Festival, being organized in Delhi by spiritual guru Sri Sri Ravi Shankar, seems to be hogging headlines for the wrong reasons. Against⋅⋅⋅
READ MORE

E-visa has done wonders for Incredible India – over 445,000 foreign tourists visited this mind-bogglingly diverse country on electronic visas, which was launched in November⋅⋅⋅
READ MORE

Expanding its global footprint, the Indian diaspora has been making remarkable progress in various professions, especially in the field of science and technology. According to⋅⋅⋅
READ MORE
Naseeruddin Shah comes across as an actor who knows his craft but does not take filmdom or stardom with any degree of seriousness.
"Turning and turning in the widening gyre The falcon cannot hear the falconer; Things fall apart; the centre cannot hold; Mere anarchy is loosed upon⋅⋅⋅
READ MORE
The Booker glory beckons Indian novelist and essayist Amitav Ghosh yet again. Having narrowly missed the Anglophone world's most coveted literary honour in 2008, the⋅⋅⋅
READ MORE
If you're a singer you lose your voice. A baseball player loses his arm. A writer gets more knowledge, and if he's good, the older⋅⋅⋅
READ MORE
The greatest part of a writer's time is spent in reading, in order to write; a man will turn over half a library to make⋅⋅⋅
READ MORE
"The writing of a novel is taking life as it already exists, not to report it but to make an object, toward the end that⋅⋅⋅
READ MORE

Nevada, the US' western state known for casinos and picturesque landscape, is betting big on luring more tourists from India. Nevada Lt Governor Thomas Hutchinson⋅⋅⋅
READ MORE
For those of us living in India, crossing over casually is a distant dream. Even though India and Pakistan were one over six decades ago,⋅⋅⋅
READ MORE