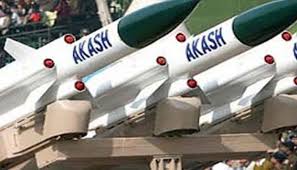 With China watching, India in talks to sell Akash missile to Vietnam
In a growing strategic embrace with Hanoi, India has said it is in talks to sell for the first time its home-grown short-range surface-to-air Akash missiles to Vietnam. The sale of missile, if it happens, will be deeply resented by Beijing which has been resentful of the burgeoning military ties between New Delhi and Hanoi.
"We are talking to a number of countries and one of them is none other than Vietnam," state-owned Defence Research and Development Organization's chairman S. Christopher told the media in Bengaluru on the margin of an air show where the DRDO is showcasing its missile programmes and other key projects, including a light combat fighter.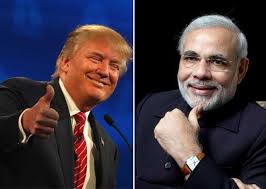 With strong bipartisan consensus for developing India-US relations, New Delhi is not worried about the course of this vital relationship under the Donald Trump presidency, and is set to leverage enormous goodwill in the US Congress. At a time when top leaders of Britain, Israel and Japan had rushed to Washington to have a measure of the change of guard in the White House, India is doing the same in a way different from top-down approach.
To begin with, a record number of 27 US Congressmen drawn from both the Democratic and the Republican parties will visit India beginning later this month, reflecting a long-standing bipartisan approach in Washington to further strengthening of relations with New Delhi.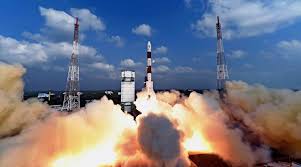 When the Polar Satellite Launch Vehicle (PSLV) C37 was successfully launched carrying 104 satellites, an overwhelming majority of them aimed at foreign customers, from Satish Dhawan Space Centre in Sriharikota in southern state of Andhra Pradesh, on February 16, it marked a major milestone for India's state-owned space agency ISRO. It was a stunning feats as this is the highest number of satellites put into orbit by any country in one go. The previous international record of launching 27 satellites in a single payload was held by Russia for less than three years.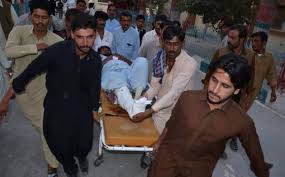 Pakistan 's security forces killed at least 39 militants in a coordinated crackdown across the country a day after an Islamic State suicide attacked a popular and crowded Sufi shrine in southern Sindh province that left 80 people dead and about 250 injured. The bomb blast at the shrine of Lal Shahbaz Qalandar on February 16 was one of the major terror attacks in Pakistan in recent years and followed a string of several extremist strikes this week.
Paramilitary unit Sindh Rangers said they killed 18 terrorists in overnight operations in Sindh province. Of them, 11 were killed in Karachi.The crackdown was launched in a coordinated manner by Pakistan's federal and provincial governments after at least eight terror attacks rocked Pakistan over the week, killing dozens. A meeting chaired by Prime Minister Nawaz Sharif this week participants agreed that militants posed a threat to national security and should be "liquidated".

It was an ice-breaking call China's President Xi Jinping had been waiting for since the maverick billionaire Donald Trump took charge as the 45th president⋅⋅⋅
READ MORE

Amid anxiety in India over the Trump administration's H1B visa policy, there is a reassuring note from Washington about sustaining the momentum in burgeoning defence relations between India and the US. Days after US President Donald Trump called Prime Minister Narendra Modi, Defence Secretary James Mattis spoke to his Indian counterpart Manohar Parrikar and underscored the new administration's commitment to build upon the transformation in India-US defence relations accomplished in the last few years.
In the first conversation between the two defence ministers since the change of guard in Washington, Secretary Mattis committed to build upon the tremendous progress in bilateral defense cooperation made in recent years, underscoring the strategic importance of the US—India relationship and India's role in advancing global peace and security," Pentagon Press Secretary Capt Jeff Davis said in Washington DC on February 8.
On the strategic and security side, the signalling from the Trump administration has been largely positive. In his telephonic conversation with Prime Minister Narendra Modi, Trump had assured that the US "considers India a true friend and partner in addressing challenges around the world." The two leaders also decided to bolster the partnership between the United States and India in broad areas such as the economy and defense.
"
The Quote Hanger
The Profession of book-writing makes horse racing seem like a solid,stable business.-JOHN STEINBECK
"

It's a milestone year in India-Vietnam relations as the two strategic partners celebrate the 45th anniversary of the establishment of diplomatic relations. This period has seen a marked acceleration of India-Vietnam relations across the spectrum, including in areas of trade and defence and development. Prime Minister Narendra Modi's visit to Vietnam in September 2015 saw the elevation of bilateral ties to the level of Comprehensive Strategic Partnership. The ongoing churn in South China Sea has imparted an added traction to enhancing strategic cooperation between India and Vietnam.
In this wide-ranging interview with Manish Chand, Editor-in-Chief, India Writes Network, Vietnam's ambassador to India Ton Sinh Thanh outlines a vibrant picture of the trajectory of this crucial relationship and underlines the need for a more active role by India in Southeast Asia and the extended region. The envoy also underscored that the burgeoning India-Vietnam relations is not targeted at China or any third country and stressed on peaceful resolution of the South China Sea dispute through dialogue.
"Vietnam advocates an independent foreign policy and good relations with all nations in the world, including China. The growing India-Vietnam relationship is to serve the interests of both countries and for the sake of peace, stability and cooperation in the region. It is not targeted against any third party," says the envoy.

Who was the architect of India's path-breaking economic reforms of 1991? No prize for guessing it? Think again, it's time to get it right! In this wide-ranging conversation with Manish Chand, Editor-in-Chief of India Writes Network, Dr Baru, a former media advisor to Prime Minister Manmohan Singh and a veteran journalist, speaks about defining events of 1991, the pivotal year in not just India's economic journey, but also in the country's politics and foreign policy, and the crucial role of Narasimha Rao in shaping outcomes conducive to India's national interests. In the realm of foreign policy, Dr Baru outlines defining steps taken by Narasimha Rao in response to emerging global power shifts, including the launch of Look East policy, resetting relations with the US and China and the outreach to Israel. Commenting on the ongoing political churn in India, the author says that Prime Minister Narendra Modi's 2004 election victory has brought a quarter century of accidental prime ministers in the country to an end, but he needs a second term to leave a lasting legacy. Excerpts from the interview) – Read more….

At 72, Jack Makani defies his age. He is the epitome of fitness. He stands tall and looks suave, attired in his signature blue shirt tucked into a black trouser. A matching black leather belt and black shoes complete the look. A blue cardigan carelessly slung around his shoulder is quite a style statement at his age. He may be beyond all that, but it's hard to miss his overall persona that spells enigma and magic, literally. On his fourth visit to India, Makani continues to propagate his philosophy of healing with the same zeal as he did years ago.
He is the founding Chairperson of Makani Academy and International Coach and Trainers Association (ICTA), a non-profit firm in Cyprus. He is an internationally certified NLP Master Trainer who has trained and certified several thousands in Neuro Linguistic Programming (NLP) which is an approach to communication, personal development, and psychotherapy. Makani is also the founder of Akasha Healing, a kind of spiritual and intuitive healing. For over three decades, Makani has been teaching his version of NLP and, Akasha Healing along with personal and spiritual development in many countries. He recently developed Hug and Heal campaign to provide psychological refuge to the earthquake survivors in Nepal and people around the world. His self-coaching books have been well-received by audience across the world. And how it all happened is quite a story.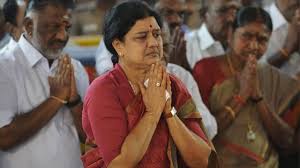 Amid intensifying power play in India's southern province of Tamil Nadu, India's Supreme Court has convicted a top leader of All India Anna Dravida Muunetra Kazagham (AIADMK), a chief ministerial aspirant, in a corruption case.
It was time for some plain speaking as India's Foreign Secretary S. Jaishankar summoned Pakistan's High Commissioner Abdul Basit and conveyed that India has enough⋅⋅⋅
READ MORE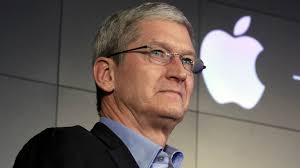 The company (Apple) "would not exist without immigration, let alone thrive and innovate the way we do." -Apple CEO Tim Cook on  US President Donald⋅⋅⋅
READ MORE

'India A True Friend', US President Donald Trump in a telephonic conversation with  India's PM Narendra Modi

Iconic Hollywood actress Meryl Streep stunned America by making a series of veiled jibes at US President-elect Donald Trump (without naming him) at the Golden⋅⋅⋅
READ MORE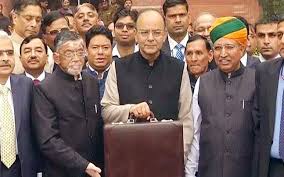 With the overarching mantra of Transform, Energise and Clean India, Finance Minister Arun Jaitley presented the Union Budget 2017 in parliament on February 1. "Our agenda for next year is to transform, energise and clean India," said Mr Jaitley.

India's President Pranab Mukherjee kicked off the Budget session with his speech to a joint session of both houses of the parliament, in which he underscored the BJP-led NDA government's vision of inclusive economy and governance by highlighting a slew of schemes directed at empowering the poor, the underprivileged and women. Mr Mukherjee described the move to merge the Railway and Union Budgets this year as "historic."

The China challenge or the China threat emerged as a leitmotif in a high-profile international conference in New Delhi, with India being upfront about its political differences with Beijing and asking the latter to respect India's sovereignty in the course of building the China-Pakistan Economic Corridor.
India, however, took care to eschew a negative adversarial construct of India-China relations, with Foreign Secretary S. Jaishankar making it clear that in New Delhi's assessment, the rise of India and China can be "mutually supportive." Prime Minister Narendra Modi, on his part, outlined briefly a template of harmonious India-China relations, saying "respect and sensitivity for each other's core interests" holds the key.
"China is very sensitive on matters concerning its sovereignty. We expect they will respect other people's sovereignty," said Mr Jaishankar at the second edition of Raisina Dialogue, co-organised by India's Ministry of External Affairs and Observer Research Foundation.

The term 'miracle' recurs as a leitmotif in any discussion on China's much-touted economic growth rates. Behind this miracle lies massive investments by the Chinese state. Foreign Direct Investments (FDI) are an additional yet enormous factor behind the miracle.
In trying to understand how investments could lay the foundations of future growth, a case study of the Tibet Autonomous Region becomes pertinent. Tibet, which is still one of the poorest provinces in the country, massively lacks infrastructural bases for industrial growth to take off. Tibet's case stands out even more when compared with the southern and eastern provinces of China. However, given the "new normal" under which the country is currently operating, which means slower growth rates from the medium to long term, provinces which have traditionally not been the best performers in terms of contribution to China's Gross Domestic Product (GDP), are now being focussed upon by the state.
At first sight, it may appear that Prime Minister Narendra Modi's African safari that begins on July 7 is yet another manifestation of his itch⋅⋅⋅
READ MORE

When was the last time an Indian prime minister travelled to four African countries in one stretch? It's a tough one, and is sure to evoke a long pause, followed by silence and murmurs of can't remember. This question has been asked with a tinge of anguish many a time in Africa circles, but with Prime Minister Narendra Modi heading to Mozambique, South Africa, Kenya and Tanzania early this week, it's going to be replaced, mercifully, by what's next.
The ordeal of eleven Indians languishing in a Nigerian prison for two years has come to an end with their release. External Affairs Minister Sushma⋅⋅⋅
READ MORE

Nevada, the US' western state known for casinos and picturesque landscape, is betting big on luring more tourists from India. Nevada Lt Governor Thomas Hutchinson⋅⋅⋅
READ MORE
For those of us living in India, crossing over casually is a distant dream. Even though India and Pakistan were one over six decades ago,⋅⋅⋅
READ MORE