It takes an author to cut through rigmarole and long-winded diplomatese and calls a spade a spade. Salman Rushdie, the iconoclastic author of contemporary classics like Midnight's Children and The Satanic Verses, has described the recent terrorist attacks in Mumbai as an "act of war" by Pakistan and made a compelling argument for a fundamental change in the way the West deals with terrorism.
In a recent interview published on the 20th anniversary of global protests over his novel "The Satanic Verses" that forced him to go underground for long, the Indian-born author also criticised "liberal opinion" in Britain for ignoring the problem of terrorism.
"There is no question that this was Pakistan. You could see it as an act of war," Rushdie told The Times newspaper.
"The West should be tougher on Pakistan. It is trying to play both ends against the middle – to look like the friend of the revolutionaries on the one hand and a friend of the West in the fight against terrorism. It can't be both things. This country should make clear that as long as Pakistan harbours terrorists it's not going to get any Western aid."
Rushdie, who was forced to go into hiding after the late Iranian leader Ayatollah Khomeini called for his execution in 1989, said successive governments in Britain had been complacent about the rise of extremism.
"Both (ex-prime ministers) Thatcher and Blair made the same mistake, which was the so-called Londonistan policy where you allow these [Islamist] groups to set up shop here in the belief that if you do that they won't attack this country and that you can monitor them."
About Britain's post-9/11 response, which has been criticised by some human rights groups, Rushdie said, "The War on Terror was always a terrible phrase. You are never going to defeat terror. But I sometimes think that liberal opinion in this country doesn't see that there actually are enemies.
"We just saw in Mumbai a demonstration of the extraordinary barbarism that people are prepared to unleash on the world. How many of these attacks do we need before we understand what's going on?"
Rushdie said he watched with horror as the Nov 26 Mumbai attacks unfolded.
"Those are the streets I grew up on. Two of the characters in my novel 'Midnight's Children' consummate their love affair in the [Taj] Palace, as so many of us did.
"It is strange that the three cities in my life that I have loved [London, New York, Mumbai] have all been subjected to terrorist attack in the last ten years."
"I do think of Bombay as my hometown," he told the Daily Telegraph in an interview.
"Those are the streets I walked when I was learning to walk. And it's the place that my imagination has returned to more than anywhere else.
"So, of course, I have been desperately upset by what has happened there. It's very strange that the three cities I have loved most – London, New York and Bombay – have been subject to major terrorists attacks in the last decade."
Rushdie strongly disagreed with the view expressed by the departing British commander in Afghanistan, Brigadier Mark Carleton-Smith, who says Taliban could play a part in a future Afghan government.
"That is not my view," Rushdie told the paper, repeating with added emphasis: "That Is Not My View.
"What, these are the people you are going to make peace with? The people who have just burnt my hometown? No, thank you. It seems to me beyond moronic to think of such a thing. There are people in the world you have to defeat. And these are those people, in our time."
Author Profile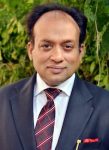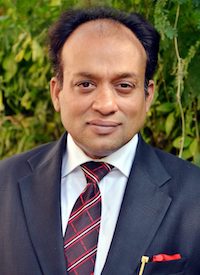 Manish Chand is Founder-CEO and Editor-in-Chief of India Writes Network (www.indiawrites.org) and India and World, a pioneering magazine focused on international affairs. He is CEO/Director of TGII Media Private Limited, an India-based media, publishing, research and consultancy company.