The vehicle-borne suicide bomb attack at the entrance of the Indian embassy in Kabul and the resultant casualties have created a furore in the Indian national security establishment and the diplomatic community. Afghan President Hamid Karzai immediately blamed the "enemies of Afghanistan-India friendship" for the bombing – an obvious reference to Pakistan.
The Afghan interior ministry, in its pronouncement, was quite upfront when it made an official statement announcing that "this attack was carried out in coordination and consultation with an active intelligence service in the region". No prizes for guessing as to who that might be: Pakistan's Inter-Services Intelligence (ISI) agency is the infamous mentor of the Taliban and has a record of aiding and abetting terrorist and militant activities against Indian interests in Afghanistan and all across in India's hinterland besides Kashmir. In fact, attacks against Indian road construction workers and engineers have taken place regularly to signal that Indians are not welcome in Afghanistan. Such attacks though carried out by Taliban groups have been ascribed to the guidance given by ISI.
The Indian embassy too picked the gauntlet and Indian Ambassador to Afghanistan Jayant Prasad squarely blamed Pakistan for the dastardly attack quoting detailed briefings by the Afghan interior ministry. This has now been confirmed by no less a person than Indian National Security Advisor (NSA) M.K. Narayanan, who, in an interview with a TV news channel, squarely held ISI responsible for the dastardly attack and made a startling revelation – accusing it of planning three or more attacks on Indian interests and consulates.
Coming from the NSA, it is a serious development having implications on India-Pakistan relations and the future of the peace process and joint anti-terror mechanism on which question marks are being raised.
The Pakistani government and Prime Minister Yousuf Raza Gilani, on the other hand, have been quick to denounce all references to Pakistani involvement as unfounded and malicious. Pakistani commentators are saying that the country itself is under the militancy siege to think of attacking Indian interests in a third country. Ironically, while the Pakistani claims may have merit, the hand of the Pakistani intelligence establishment and other interested parties which function beyond the pale of governmental control, particularly at the present juncture where the new democratic government is yet to establish control and the military at best remains ambivalent, cannot be ruled out.
It is well recognized that training and logistic support for much of Taliban activities in Afghanistan is coming from across the borders in the restive region of the Federally Administered Tribal Areas (FATA) and the increasingly troubled tribal areas of the North West Frontier Province (NWFP). Additionally, despite protestations to the contrary, there is close collaboration in the activities of the Afghan Taliban and the Pakistan Taliban (Tehrik-i-Taliban Pakistan). Because of the flip-flop policies of the Pakistani establishment, Al Qaeda and Taliban have acquired ascendancy in FATA and its adjoining areas.
The bombing of the Kabul embassy has all the characteristics of a professional job and bears the stamp of Al Qaeda and Taliban and, above all, complicity of ISI. Even though the new Taliban leaders are increasingly becoming autonomous and not often under the control and guidance of ISI, it nonetheless continues to maintain nexus with some of the older Taliban elements like the Jalaluddin Haqqani group that is not much enamoured with Mullah Omar and his ilk.
Further, many institutions of Afghan security like the Afghan National Army and the Afghan Police are known to have been infiltrated by Al Qaeda and Taliban elements. Even among the Afghan population, there are a number of sympathizers for Taliban and Al Qaeda who could have provided crucial information on the movement of Indian embassy staff, including the military attaché who was killed.
ISI operatives would have also kept a close tag on the activities of the military attaché and other Indian embassy staff. The type of explosives used and the manner of attack all point towards a well-planned and executed operation. The suicide bomber apparently was well motivated and trained in Taliban-run suicide bombing schools of Waziristan.
What could have been the motivation for such an attack? First and foremost is the fact that the Indian profile in Afghanistan is increasing by the day. Reconstruction and developmental activities by India have found great resonance with the Afghan population. Construction of power projects, improving road connectivity, aid for rural development projects including education and health and other developmental activities designed to help the common population have increased India's soft power in Afghanistan.
Such development initiatives to the tune of $750 million-plus and India's proximity to the Afghan government are viewed by Pakistan and Taliban as direct Indian attempts at enhancing its strategic space within the larger construct of current Afghan strategic scenario. The growing India-US strategic partnership has further enhanced India's profile and radical Islamic elements see India as firmly on the side of the US and NATO as far as the Afghan imbroglio is concerned. They perceive India as an enemy of the Islamic emirate.
Added to this, Pakistan has been off and on expressing concern at the supposed activities of India's "oversized embassy" (incompatible with its commercial or consular interests) at Kabul and four consulates at Jalalabad, Kandahar, Herat and Mazar-I-Sharif. Former Pakistani interior minister Faisal Saleh had stated: "India was establishing diplomatic offices in Afghanistan's cities where their presence could not be justified. We fear these Indian missions and consulate will serve purposes other than diplomacy".
In August 2007, during the famous Grand Jirga, Pakistan had put forward a proposal to Afghanistan, US and NATO representatives regarding the winding up of India's consulates. Afghanistan rejected the proposal, saying it was its internal matter.
Historically, Pakistan has always competed with India for influence in Afghanistan. During the years of Taliban rule (1996-2001) Pakistan toyed with the notion of "strategic depth" in terms of its influence in Afghanistan and as a part of its Central Asia policy. In the aftermath of 9/11, when the Northern Alliance (NA) was about to walk into Kabul, Pervez Musharraf influenced the Pentagon to ask the NA not to take over Kabul since this would be a great victory for India.
Eventually, the NA did march into Kabul. Thereafter, the ISI has had only one interest – how to prevent India from consolidating its position in Afghanistan. In its bid to limit and eliminate what it regarded as India's growing influence in its backyard, the ISI systematically helped Taliban by letting it establish itself in FATA.
Ahmed Rashid, the well-known author and analyst on Taliban, has observed in his latest book "Descent into Chaos" that the ISI actively protected Taliban, knowing fully well the nexus between it and Al Qaeda.
Rashid adds: "India's success had stirred up a hornet's nest in Islamabad, which soon came to believe that India was 'taking over Afghanistan'. India had implemented a reconstruction strategy that was one of the best planned from any country. It was designed to win over every sector of Afghan society, give India a high profile with the Afghans, gain the maximum political advantage and of course undercut Pakistan's influence".
One of the largest and strategically significant Indian projects has been the construction of the Zaranj-Delaram road that would link the Afghan Garland Highway opening a new route for the landlocked Central Asian countries through the Iranian port of Chahbahar. Pakistan perceives this to be at the cost of Gawadar port in Balochistan.
These developments further undermine Pakistan's salience to Afghanistan as the single point of access to the landlocked Afghanistan and Central Asia. Repeated attacks on Indian Border Road Organisation workers should be seen in this background. Rising influence of the Indian soft power is also reflected in a religious diktat issued by Taliban against watching Indian soap operas that have become very popular among the Afghans, terming them as not being in consonance with the edicts of Islam.
Pakistan has convinced itself that a politically and economically dependent Afghanistan is of immense strategic significance, particularly as it is the gateway to the immense riches of Central Asia to which India aspires. This is often referred to as a "palm and five finger strategy" with Pakistan and Afghanistan being the palm and five central Asian countries fingers. India with its activities in Afghanistan and access through Iran is seen as attempting to circumvent and defeat this Pakistani strategy – and hence the target for its ISI.
As a consequence of the bomb attack, a debate has started within the Indian security and strategic establishment for a pro-active Indian profile in Afghanistan. Whereas some people have been recommending an Indian military presence in Afghanistan, others have cautioned against such a move. A series of assessments have indicated that India should get more actively involved in the training of Afghan military and civilian personnel.
Greater Indian involvement in the training of the Afghan National Army and the police, providing more vacancies to Afghan military personnel at Indian training establishments and more stress on pro-active development in Afghan rural areas would further consolidate Indian gains in Afghanistan. There is also a need to provide specially trained security forces for guarding the embassy in Kabul and consulates at the other places in Afghanistan.
India should indicate with its actions that it intends to stay committed in Afghanistan in spite of the terrorist threats and suicide bombings. It needs to be a far more assertive player to protect its interests.
Author Profile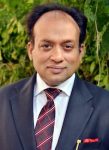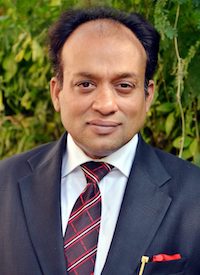 Manish Chand is Founder-CEO and Editor-in-Chief of India Writes Network (www.indiawrites.org) and India and World, a pioneering magazine focused on international affairs. He is CEO/Director of TGII Media Private Limited, an India-based media, publishing, research and consultancy company.