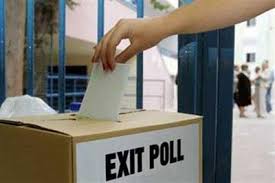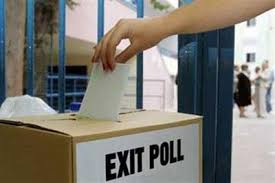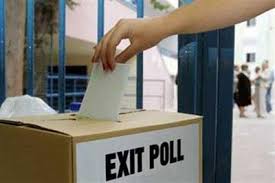 Exit polls broadcast by Indian television channels have projected India's ruling Bharatiya Janata Party led by Prime Minister Narendra Modi ahead in the key state of Uttar Pradesh while Congress is poised to return to power in the northern state of Punjab after a ten-year hiatus.
Most of the exit polls are unanimous that BJP is expected to return to power in the Himalayan state of Uttarakhand the coastal state of Goa.
The BJP also appears set to win north-eastern state of Manipur from the Congress. If that happens in actual counting of ballots on March 11, this will be the second state in the region to have a BJP government after Assam.
However, here is a word of caution: Indian exit polls often go off the mark.
The high-pitched Assembly elections in the five states of UP, Goa, Punjab, Uttarakhand and Manipur concluded on March 8 with the last phase polling in Uttar Pradesh and Manipur. The polling in all other states – Goa, Punjab and Uttarakhand – came to an end earlier.
The election results will be a key test of Mr Modi's popularity and a referendum on his dramatic decision in November last to ban high-denomination notes to crackdown on corruption, black money and tax evasion.
Uttar Pradesh legislative assembly has a total 403 seats. While three exit polls show a hung assembly with no party winning a clear majority. The majority mark is 202. Nearly all the exit show the BJP emerging as the single-largest party.
India News channel shows the BJP is ahead with 185 seats and SP-Congress getting 120. Times Now shows the BJP at 190 to 210 and the SP-Congress at 110-130. News channel ABP says the BJP will get 164-176 seats, while the SP-Congress Alliance about 156-169 seats. And India TV channel shows the BJP getting 155-167 seats with 135 -147 for the Alliance.
For Punjab which has 117 assembly seats, India Today-Axis exit poll show shows Congress ahead with 62-71 seats and Arvind Kejriwal-led Aam Aadmi Party (AAP)  at 42-51 seats. But India TV shows AAP winning 59-67 seats with Congress getting 41-49. India News shows Congress and AAP tied at 55 each. And similarly, News 24 has Congress and AAP tied at 54 seats each.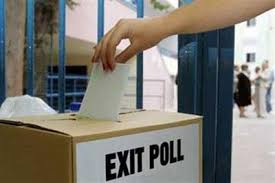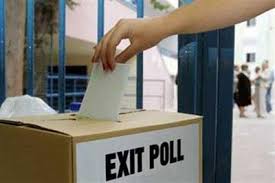 The BJP is expected to record a landslide win in Uttarakhand, which has 70 assembly seats, according to three exit polls but a fourth poll shows the BJP and the Congress tied. Three exit polls for Goa which has a total of  40 seats show the BJP is ahead.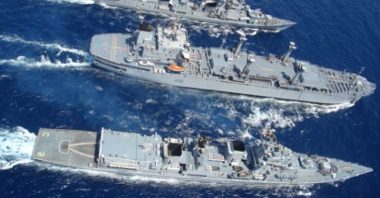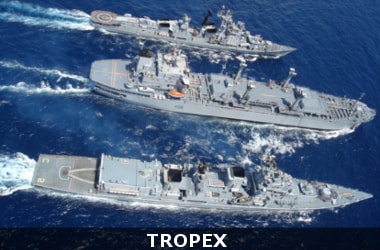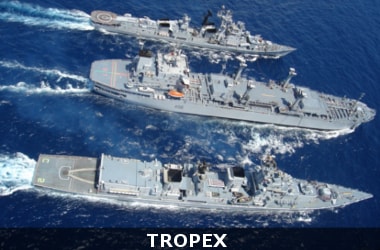 With China and Pakistan on mind, the Indian Navy's annual combat readiness (TROPEX 17) was conducted in the Arabian Sea off the coast of Goa from   January 24 to February 23, 2017. The month-long exercise saw the participation of over 45 ships of the Western and Eastern Naval Commands of the Indian Navy, including the aircraft carrier INS Vikramaditya, five submarines including the nuclear-powered Chakra, 50 Naval aircraft, 11 ships from the Coast Guard, troops from the Army and 20 aircraft from the Air Force including Su 30s, Jaguars and AWACS.
The largest military exercise, in complete coordination with the Army and Air Force, was conducted in phases to test the various facets of war-fighting and joint combat capabilities of the armed forces to respond to given threat situations.  The exercise witnessed various weapon firings by ships, submarines and aircraft from both the Indian Navy and Air Force. This year's edition of TROPEX included the conduct of large scale 'Out of Area Contingency' in island territory, which saw the participation of all three services and their special forces. TROPEX 2017 culminated with Tactical Phase conducted over 10 days, and saw intense action by both the opposing forces. The interaction of the forces helped validate operational war fighting concepts and provided valuable lessons to sharpen combat skills.
TROPEX 2017 assumes great significance in the backdrop of current security scenario, an official statement said without naming any country.
However, security experts opine that TROPEX exercises look at threats posed by the Pakistan Air Force and Navy as well as the growing assertiveness of China, which has sent nuclear and conventional submarines, warships and fleet-replenishment ships in the Indian Ocean, causing concerns in India.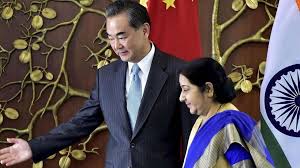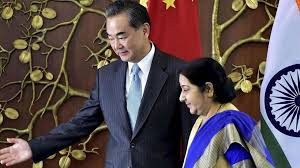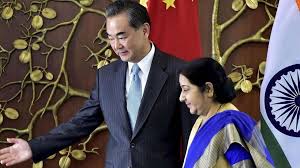 Owing to the growing engagements that India has with countries around the world, a discussion on the importance of paradiplomacy forms not just a quintessential part of the country's foreign policy analysis but also makes space for a subsequent and crucial shift in India's strategies in conducting international relations. As opposed to conventional diplomatic relations, which fall under the exclusive domain of sovereign nation states exercised by central governments, paradiplomacy, a 'neologism' makes space for 'external relations' of sub-national or federal units which might indulge themselves in international activism in order to promote their own interests. While, broadly, the aims of subnational diplomatic interactions have been to outsource business on account of good governance and to attract investments at a regional level, the advantages of paradiplomacy are many when one speaks of the Indian turf.
Though not Prime Minister Modi's brainchild in terms of its inception, the concept of 'constituent diplomacy' certainly appeals and gains importance in the context of India, which has a highly centralised foreign policy. Never less than incisive in his choice of actions, PM Modi articulated and espoused a greater role for states in boosting India's economic growth even before assuming office at the Centre. Having competently tested and executed his vision of such decentralisation in Gujarat even within the constraints of the Indian foreign policy scene, Modi indicated a paradigm shift in India's foreign policy making by appreciating the consequential role that States can and will play in the conduct of diplomacy.
More than being just another noticeable change, paradiplomacy is now gaining ground in global politics for it offers States a chance to advance their interests by means of direct investments, outsourcing of business and also cultural exchange. Realising the economic potential of subnational governments and adding their voices to global governance is the need of the hour. In the context of India, the federalisation of foreign policy is thus a development of significant import.
Given India's size, there seems to now be a definitive need for decentralisation of foreign policy implementation. Being better equipped to enhance diplomatic relations, provincial governments are likelier to gauge ground realities in their neighborhoods given geographical proximity and historical ties with other regions. Local involvements and tie-ups with countries abroad could advantage Indian States presence on the global arena by bolstering regional economies.
A case in point here could be a comparison of Goa and Macau. Even after having shared the same colonial past, the difference in the economies of both regions remains regrettably stark. Goa was under Portuguese rule for almost 450 years before it was liberated by India in 1961. Emerging from a similar Portuguese yoke after almost 450 years, Macau gained sovereignty only in 1999. The joint-declaration between China and Portuguese allowed Macau to enjoy a "high degree of autonomy except in foreign and defence affairs" which was to remain the responsibility of the Central People's Government. Remarkably, the provision of Art 136 of the Basic Law of Macau (Basic Law, 1993), the Special Administrative Region (SAR, i.e. Macau) "[…] may on its own, using the name: Macao, China, maintain and develop relations and conclude and implement agreements with foreign states and regions and relevant international organization in the appropriate fields, including the economic, trade, financial and monetary, shipping, communications, tourism, cultural, science and technology and sports field."
It is worth noting that at the time of handover in 1999, Macau (SAR) was a "small economy with no specific role either in the world economy or in the regional one". However, after gaining control over Macau, China was quick to exploit the historical and cultural relations that Macau had with the former Portuguese colonial empire and other South East Asian countries. Giving shape to its master plan of having Macau operate as a "one country and two systems" model, China allowed Macau to operate with a high degree of autonomy while the overarching 'capitalist' structure was carefully retained. As per Macau's Basic Law, the city was to maintain its own legal and monetary system and could also have its own custom and immigration policies. As of today, Macau not only conducts cross border relations but also participates in international organizations like the WTO, IMF and in events not requiring members to possess national sovereignty.
Employing its sophisticated paradiplomacy model, Macau has established itself as the world's leading gaming hub and one of the most sought after tourist destinations. Owing to its highly vibrant subnational diplomacy, Macau now stands among the wealthiest regions of the world. Hosting 22 million tourists as opposed to the 4.5 million who visit Goa, Macau's per capita GDP amounted to a hefty US $28,436 in 2006. Contrastingly, Goa contributes far less to the Indian economy.
The phenomenal rise of the city's gambling industry and its revenue has made Macau the world's top casino market, even surpassing Las Vegas. It is estimated that Macau earns approximately US $45 billion annually from gambling alone as opposed to Goa's US $1.32 billion. With more than 78 nations having established consular services on its territory, Macau has signed 62 bilateral treaties (data from 2009) and also enjoys independent status in 13 intergovernmental organizations.
The comparison of Macau and Goa regrettably ends at the historical legacy that both regions share in being former colonies of the Portuguese. Despite being liberated almost 38 years earlier, Goa's growth is only slightly better than other States of India. Although Goa boasts of natural sea beaches (54 in number), long coastal lines, an educated population (including a sizeable Portuguese-speaking population), its economic and diplomatic growth remains far less amplified as compared to other regions. Even though the Goan government has opened offshore and onshore casinos, the lack of autonomy to establish representations abroad by means of cooperative efforts has hindered the State in exploiting its full potential. While it is true that the liberation of Goa from the Portuguese Salazar was acrimonious, even after 55 years of its liberation, the success story of Macau could very well be replicated in Goa by allowing paradiplomatic relations to flourish.
Introducing a decentralised dimension to foreign policy affairs could become, in some ways, the only means of a more effective delivery of diplomatic measures that India seeks to capture. In such an era of globalisation, appreciating domestic competencies will prove to be the turning point in the realm of India's economic diplomacy for it could not only bolster the nation's interests but also place the individual economies of its federal States on the global map.
Courtesy:ORF

India's relations with Bangladesh will get a major boost with the visit of Prime Minister Sheikh Hasina to Goa. Sheikh Hasina is visiting India to attend a summit of the BIMSTEC (Bay of Bengal Initiative for Multi-Sectoral Technical and Economic Cooperation) on the sidelines of the BRICS (Brazil, Russia, India, China and South Africa) summit to be held in Goa on October 15-16. Prime Minister Narendra Modi and Sheikh Hasina are expected to hold a bilateral meeting on the sidelines of the dual summits in Goa on October 16.
Sheikh Hasina will be participating in the multilateral forum along with 11 other leaders from BIMSTEC and BRICS countries. Members of BIMSTEC include Bangladesh, Bhutan, India, Myanmar, Nepal, Sri Lanka and Thailand.
Bonding against Pakistan-backed terror
Showing solidarity to India following the Uri terror attack allegedly backed by Pakistan, Bangladesh declared not to attend the SAARC meeting. All other SAARC countries have joined India in boycotting the SAARC (South Asian Association for Regional Cooperation) summit, which was scheduled to be held in Islamabad.
India's initiative in bringing all the BIMSTEC members for the summit is a major initiative to sideline Pakistan. Pakistan is accused of exporting terrorism in South Asia. In this effort, Bangladesh is a key supporter. Both India and Bangladesh have been a victim of the Pakistan-backed terrorism. Bangladesh's relationship with Pakistan is not cordial after it initiated the trial of the criminals of Liberation War of 1971. Pakistan is accused of encouraging terrorism in Bangladesh by support to its indigenous organisations, who are involved in various acts of terror.
In 2015, a Pakistani diplomat had to be recalled after she was seen liaising with Bangladeshi terror groups. Bangladeshi Information Minister had once informed that around 8000 youth of that country have returned home after receiving training in camps in Pakistan and Afghanistan, indicating a deep connection that Pakistan has with the country's militant organisation. Besides, Bangladesh Home Minister Assaduzzaman Khan has accused Pakistani military intelligence ISI, along with local militant group Jamaatul Mujahideen Bangladesh(JMB) for the July 1 terror incidence where armed militants took seized of a restaurant frequented by foreigners in Dhaka and killed 22 people.
Why Bangladesh matters for India
Bangladesh has become an important partner for India in the South Asia. The country is crucial for strengthening the sub-regional cooperation, a focus of India's neighbourhood policy after the SAARC's failure to emerge as a platform for regional cooperation due to the non-committal attitude of Pakistan. Bangladesh is important in the BBIN (Bangladesh, Bhutan, India and Nepal) sub-regional cooperation and in the BIMSTEC. BBIN sub-regional cooperation was initiated was after Pakistan vetoed the SAARC Motor Vehicle Agreement (MVA) in the 18th SAARC Summit in Kathmandu. Bangladesh hosts the BIMSTEC secretariat.
Bangladesh is also important for India's Act East Policy. Its geostrategic location makes it an ideal partner to connect India's north-eastern states with the rest of India and with Southeast Asia. India has been working with Bangladesh to improve connectivity. The two countries have signed a plethora of agreements to bolster infrastructure and connectivity. Recently, the two countries have signed a coastal shipping agreement that established direct shipping links with the two countries. The expectation is India's north-eastern region will benefit and may be able to enjoy the port facilities in Chittagong and Mongla.
Again, cooperation from Bangladesh is necessary for maintaining peace and stability both inside the country and in the region. Bangladesh played a key role in improving insurgency situation in India as it acted against the insurgent groups who were running their network across the border. Also, the Sheikh Hasina government took action against the Pakistan-based militant groups who were using that country to transit terror to India. With the international groups like Islamic State and Al-Qaida showing interest in the region, the counter-terror cooperation between India and Bangladesh has become more important.
In the past few years, the India-Bangladesh relationship has improved significantly. The two countries have resolved many issues and signed many agreements. The resolution of the land boundary dispute between India and Bangladesh highlights the growth of the relations. The progress in the India-Bangladesh relationship was initiated by the visit of Prime Minister Sheikh Hasina in January 2010. During her visit, two countries signed a joint communiqué which guides the growth of the relationship. Like past, the expectation will be that two countries make some major announcements. Since she is coming to participate in a multilateral forum, chances for any major earth-shaking announcement might be limited.
Sheikh Hasina will be meeting Mr Modi on the sidelines of the BIMSTEC summit. It is an opportunity for the two leaders to review the developments and focus on areas for furthering the cooperation. For deepening the relationship, the focus should be on improving trade and economic, connectivity and counter-terrorism.
India-Bangladesh economic relations have grown sign steadily in past few years. In 2011, bilateral trade between was $4.3 billion which touched $6.7 billion in 2016. One of the significant aspects is a rise in Bangladesh's export to India. In 2011, Bangladesh exported goods worth $585 million that has grown to $727million in 2016. The rise in Bangladesh's export has been possible due to India's unilateral decision to allow duty-free access of all Bangladesh products (except 25 items mainly narcotic substances). In spite of the rise in Bangladesh's export the trade is still heavily tilted to India. Bangladesh is demanding better trade facilities to improve its exports to India. The two sides should work on easing trade facilities.
Further, India is eyeing investment in Bangladesh to balance trade. India has already invested $3 billion and another $11 billion are in the pipeline. But the repatriation of assets, banking facilities and bureaucratic delays are some of the issues works which hamper investment in Bangladesh. Tata group's $3billion investment plan had to be scrapped due to the politics in that country. The Bangladesh government has taken note of these factors and should ensure the safety of Indian assets in that country.
India-China competition?
Since Sheikh Hasina's visit coincided with the visit of Chinese President Xi's visit to Bangladesh on his way to Goa to attend the BRICS Summit, the country's relationship with China will be closely watched. China and Bangladesh enjoy a friendly relationship. China is Bangladesh's biggest trading partner and largest exporter of arms. Again, China is a major development partner for Bangladesh and investing heavily infrastructure development. Deals and loans worth $40 billion were sealed during Mr Xi's just-concluded visit to Dhaka. Bangladesh sees China as a trusted ally.
There are groups who want to play China as a counterbalance to India and such arguments are obvious to raise concerns in India and make one sceptical about Bangladesh's intention. It needs to be admitted that there are also groups who believe that Bangladesh should maintain a friendly relationship with both India and China and benefit from the economic progress of the two countries. Prime Minister Shiekh Hasina is seen to maintain a balanced relationship with both India and China. She should keep separate her relationships with India and China from the debate of counter balance.
(The author is a fellow at the Observer Research Foundation. The views expressed in this column are solely those of the author).


GOA:Amid the festering recession in wide swathes of the world and a conflicted geopolitical landscape, India is poised to host the 8th BRICS summit in the picturesque resort city of Goa, which is expected to unveil a raft of new ideas and initiatives,designed to provide an added strategic traction to this influential grouping of emerging powers.
India has declared I4C or IIIIC as the framing mantra for the 8th BRICS summit, which includes Institution Building, Implementation, Integration, Innovation, and Continuity with Consolidation.In a deft word game, the BRICS acronym has been reinvented, with the overarching objective of "Building Responsive, Inclusive and Collective Solutions" to pressing global challenges.
New Ideas & Initiatives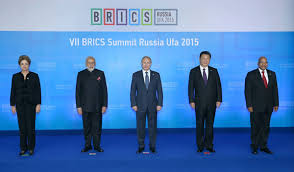 The summit takes place at a time when BRICS sorely needs a grand strategy and vision matched by concrete steps to revive the eight-year-old grouping. India's presidency of BRICS is being watched closely by the western world, which has tended to scoff at the BRICS as an upstart in the scrambled alphabet soup of geopolitical groupings, as India has a record of germinating new ideas that have pushed the envelope for this club of emerging powers. The seeds for the New Development Bank and Contingency Reserve Arrangement were sown at the 2012 New Delhi summit, which have flowered forth into quintessential institutions of the South. The NDB, with an India banker heading it, has started lending, with India being one of the first recipients of its $300 million loan for green-field projects.
NDB think tank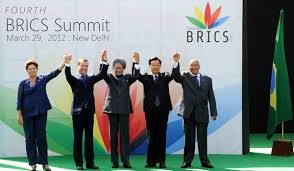 Four years later, India is also taking the lead to provide more heft to NDB by proposing a think tank or dedicated research outfit that will provide policy inputs for the successful and effective functioning of the Bank. The meeting of the Sherpas in Goa is understood to have endorsed the idea of for setting up an advisory think tank for making the NDB an effective multilateral lending agency within the compass of the South-South cooperation. Initially, it was proposed to be called the NDB Institute, but reliable sources said that there is a rethink and it could be possibly christened as BRICS Economic Research Council. India is keen to host this new BRICS institution thatthat will factor into account interests, priorities and sensitivities of emerging economies and developing countries. This institute is also expected to provide intellectual leadership to the BRICS on interlinked areas such as promoting green growth and sustainable development in emerging and developing countries.
BRICS credit rating agency
Another proposal that is expected to see a tangible movement is the plan to set upa BRICS credit rating agency, which seeks to provide an alternative to the hegemony of West-dominated agencies, including that of IMF sovereign credit ratings system. The credit rating agency for emerging economies is set to be an important marker in the BRICS' quest to reinforce the BRICS' counter-narrative on international economic and governance system. Currently, the ratings business is dominated by Western agencies like Fitch, Moody's and Standard and Poor, which follow ideological criteria and have enormous power to influence the flow of global investment.
Raising the Bar: Innovation & Wellness
The Goa summit will also see some doable initiatives in rejuvenating and upscaling intra-BRICS economic relationship. The BRICS economies, despite the slowing growth rates of all countries barring India, is a still a formidable economic hub accounting for combined GDP of over $16 trillion,   and has the potential to emerge as a key driver of global economic growth. The summit is expected to focus on implementation of the Strategy for BRICS Economic Partnership and BRICS Roadmap for Trade, Economic and Investment Cooperation until 2020, which was firmed up during the previous summit in Ufa, Russia. Enhancing cooperation in areas of digital economy, innovation, tourism, wellness and cultureis expected to provide a ballast to intra-BRICS economic cooperation.
Promoting digital economy and start-up culture will be an important priority of India at the BRICS summit, which could culminate in the setting up of BRICS Innovation Fund.  Given slowing economic growth rate in most BRICS countries, innovations and start-ups could serve as focal points for leveraging investment and entrepreneurial energies in emerging economies. There is a compelling case for boosting collaboration in culture and creative industries which will additionally bring people of the five countries closer. The easing of business and tourist visa regime is also expected to energise intra-BRICS trade and investment.
Takeaways
The agenda for the Goa summit reflects dynamic and creative thinking to create new BRICS-focused paradigms of cooperation across a spectrum of areas. Besides NDB think tank and credit agency, these include plans to set up BRICS Energy Agency, BRICS Wellness Index, BRICS Agriculture Research Institute/Network and BRICS Railway Research Network.  Initiatives like these will signal that the BRICS is moving towards concrete tangible cooperative mechanisms that impact the lives of people visibly, said officials.
Shaping Syria
These deliverables are set to provide a new infusion of energy into the grouping, but at the end of the day the BRICS' raison d'etre lies in its ongoing drive to reconfigure the global order and craft an alternative counterpoint on pressing global issues. In this context, the BRICS initiative on Syria will be watched closely, especially at a time of the US-Russia divide on the issue, with the five emerging powers looking to announce some sort of reconstruction and stabilisation fund for the violence-beset West Asian state. If all goes well, each BRICS country could announce a contribution of $5 million for reconstruction of Russia, said sources.
Rewriting world order
Amid the shifting plates of geopolitics, India's chairmanship of BRICS in 2016 is expected to be a game-changer in providing new cadences to the emerging alphabet and vocabulary of emerging powers. The 8th summit will be remembered for pitching people at the centre of intra-BRICS engagement and a renewed effort by the emerging powers to rewrite the rules of the global order. One can only hope that the fabled sea and sands of Goa can inspire the leaders of the five emerging countries to inscribe a new narrative of emerging powers engagement and remoulding then world closer to the power shifts in the 21st century.
(Manish Chand is Founder and Editor-in-Chief of India Writes Network, www.indiawrites.org, an e-magazine and journal focused on international affairs, emerging powers and the India Story)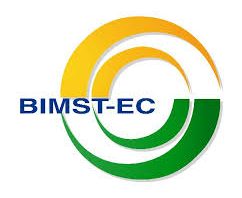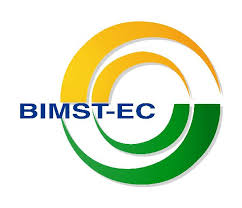 BENAULIM (GOA):Marking the near complete isolation of Pakistan in the region, terrorism is set to dominate the agenda of dual summits of BRICS and BIMSTEC countries India is hosting in Goa October 15-16.
With Pakistan showing no sign of abandoning terrorism as an instrument of state policy, the overarching focus of India will be to get both BRICS and BIMSTEC groupings to back a collective approach to combating the scourge. India will be pressing these groupings to support a non-segmented approach to terror, which is necessary in view of the propensity of some countries to portray terrorists as freedom fighters, as Pakistan has done in the case of militants active in Kashmir.
Terrorism tops agenda
There is overwhelming support in both BRICS and BIMSTEC for forging a united global front against terrorism as all these countries have borne the brunt of terrorism and violence at one time or another. But in combating terrorism, geopolitical games should be avoided. This will be India's message to China as Prime Minister Narendra Modi engages Chinese President Xi Jinping in a bilateral meeting to persuade him to change Beijing's stand on the sanctioning of the UN designated terrorist Masood Azhar, head of Pakistan-based terrorist group Jaish-e-Muhammed, by the United Nations Security Council. Recently, China extended the technical hold on the listing of Azhar, the prime suspect in the Pathankot airbase assault, in the UNSC and later defended it by cautioning India against "double standards and "political gains in the name of counter-terrorism." India considers Beijing's stance hypocritical which has emanated from its political compulsions to appease its all-weather ally Pakistan.  Against this backdrop, Prime Minister Modi is expected to highlight the perils of this kind of differentiated approach to terror and Pakistan's continuing practice of cross-border terrorism at both BRICS and BIMSTEC summits. The fact that all SAARC countries joined India in boycotting the SAARC summit in Islamabad on account of common concerns on terrorism underscores the marginalisation of Pakistan in the aftermath of the Uri terror spree.
Why BIMSTEC?
With the SAARC floundering, the spotlight is on the seven-nation BIMSTEC grouping, which has been around for nearly two decades, but is now sought to be rejuvenated. The choice of BIMSTEC as an outreach partner for the BRICS summit as well as the decision to hold a full-fledged BIMSTEC summit underlines India's strategy to keep Pakistan out of these regional engagements. Officials, however, pointed out that the decision to choose BIMSTEC as an outreach partner of BRICS was taken much before the terror strikes by Pakistani militants at an Army Camp in north Kashmir, and hence no hidden agenda should be read into the choice. This official gloss should not obscure geopolitical imperatives that animated this decision.
BIMSTEC versus SAARC?
There are many good reasons for choosing BIMSTEC as the SAARC remains dysfunctional due to chronic India-Pakistan tensions and Islamabad's obstructionist tendencies in the SAARC. Given deteriorating relations with Islamabad in the wake of the Pathankot and Uri terror attacks, New Delhi did not want BRICS summit to get distracted by grandstanding by Islamabad. Most important, given SAARC's diminishing status, India decided to focus on rejuvenating the grouping of the Bay of Bengal nations that connect South Asia and Southeast Asia, two important focal areas of India's neighbourhood policy. The BIMSTEC's participation as outreach partner at the BRICS summit is set to raise the profile of the seven-nation grouping and impart it the much-needed strategic traction.
The big question dominating the discourse these days is whether BIMSTEC can replace SAARC over the years. It's too early to predict how it will play out as the current spotlight on BIMSTEC is largely due to the ongoing India-Pakistan spat. However, much will depend on outcomes emanating from the Goa summit, which is expected to unveil an ambitious multi-pronged agenda to upgrade the grouping. Important initiatives in areas of trade and investment, connectivity and counter-terror cooperation are expected at the BIMSTEC summit. "It (BIMSTEC) is a very important platform to carry forwards the process of regional integration in both South and Southeast Asia. BIMSTEC is uniquely positioned as a bridge between the two regions, especially it helps to put the northeastern states of India at the centre stage, as a gateway to and from the southeastern region," Preeti Saran, secretary (west) in India's foreign office, said ahead of the summit.
Taking a long-term view, it's in India's interests to invest BIMSTEC with greater economic and strategic content through tangible initiatives. The challenge for BIMSTEC will be to avoid the SAARC trap of making grand declarations without implementing concrete initiatives on the ground. If BIMSTEC can walk the talk, then it has the potential to surpass SAARC, which will always remain hobbled by Pakistan's posturing, as the preferred forum for achieving regional and trans-regional integration and connectivity.