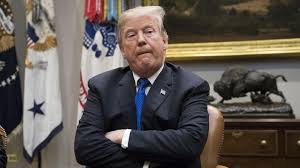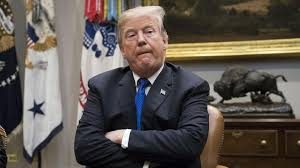 After months of threats and warnings to Pakistan for failing to act against terror groups like the Afghan Taliban and the Haqqani Network, the US administration has finally acted and suspended around USD 1.15 billion security assistance to its long-time ally. This follows President Donald Trump's tweet on the New Year to hold up $255 million in foreign military aid to Islamabad.The suspension of US aid to Pakistan is a vindication of the long-standing stance of India, which has repeatedly argued that the US aid has been diverted by Pakistan to support and nurture terrorism in the region. "Today we can confirm that we are suspending national security assistance only, to Pakistan at this time until the Pakistani government takes decisive action against groups, including the Afghan Taliban and the Haqqani Network. We consider them to be destabilising the region and also targeting US personnel. The US will suspend that kind of security assistance to Pakistan," State Department Spokesperson Heather Nauert told reporters.
The suspension includes foreign military financing (FMF) and the coalition support fund (CSF). While civilian aid assistance will not be blocked, no military equipment or security-related fund transfer will be made. However, exceptions could be made in case of critical US national security priorities."At this stage all Fiscal Year 17 CSF have been suspended, so that's the entire amount of USD 900 million," Department of Defense Spokesperson Lt Col Mike Andrews said.
On the question of cutting off the aid to Pakistan, Defense Secretary Jim Mattis said: "I prefer not to address that right now because it's obviously still being formulated as policy. But I'll give my advice on it to the president. I also agree on some confidentiality there".
"People have long asked, why don't you do more about Pakistan, and I think this sort of answers that question. Obviously, Pakistan is important, an important relationship to the US, because together we can work hard to combat terrorism. Perhaps no other country has suffered more from terrorism than Pakistan and many other countries in that part of the region… They understand that, but still they aren't taking the steps that they need to take in order to fight terrorism," Spokesperson for the US State Department Heather Nauert said.
Pakistan could hit back by denying crucial access routes to Afghanistan, which would lead to further deterioration of bilateral ties. There have already been protests against Mr Trump's aggressive attacks on twitter and the Pakistan establishment has accused the US of grossly distorting facts.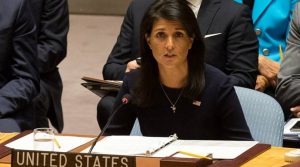 Affirming India's cooperation as the pivot of US administration's new Afghanistan policy, US Ambassador to UN Nikki Haley has called for India's help in keeping a strong surveillance on Pakistan. Speaking at an event hosted by the U.S India Friendship Council, Ms Haley has underscored US's deep commitment to an economic and security partnership with India.
"America's overriding interest in Afghanistan and throughout South Asia are to eliminate terrorist safe havens that threaten us. And to keep nuclear weapons out of the hands of terrorists, we will use all the elements of our national power economic diplomatic and military to pursue these goals… Pakistan has been a partner to the US at times. We value and respect that," she said.
"But, we cannot tolerate this government or any other government giving safe haven to terrorists who target Americans. This new approach will require understanding and restraint from both Pakistan and India," she added.
India has, for a long time, been Afghanistan's trusted partner in the efforts to bring stability to this nation battered by war. India's National Security Advisor Ajit Doval held wide ranging talks with the top brass of the Afghan leadership during his recent visit to Afghanistan. There has been an upsurge in India-Afghanistan defence and security ties, with India providing four military helicopters to Afghanistan to buttress the nation's security. In November 2016 Afghanistan received the last Mi24 attack choppers.
While Pakistan is visibly upset with this Washington hard-line, it has drawn some positive words from the Trump administration after it was able to successfully track down and rescue a Canadian American family from the clutches of the Taliban linked Haqqani network after 5 years in captivity.
Emphasizing US's anti-terrorism agenda, the ambassador added, "Working at the UN really brings home how important it is for countries to share our commitment to democracy. Countries that honour and respect a voice of their people don't threaten peace and security. But, take a look at the countries that are causing most of the trouble in the world. And you will see countries that don't respect the will of their own people".