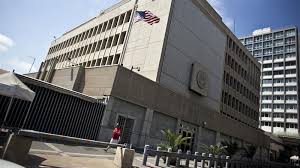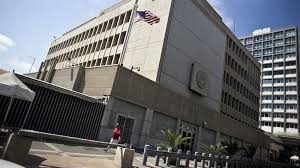 The comment by Israel's deputy foreign minister came after Guatemalan President Jimmy Morales announced the relocation of his country's embassy to Jerusalem. Earlier, the UN General Assembly adopted a resolution rejecting the US decision on the status of Jerusalem.The Israeli Foreign Ministry is in touch with "at least 10 countries" from different parts of the world that are mulling over moving their embassies to Jerusalem, following US President Donald Trump's decision to recognize the city as the Israeli capital, Deputy Foreign Minister Tzipi Hotovely said.
"We are in contact with at least ten countries, some of them in Europe" to discuss the possible move, Hotovely told Reshet Bet radio on Monday, refusing, however, to name those countries.Hotovely also suggested that Trump's decision on the status of Jerusalem would "trigger a wave" of similar moves. "So far we have only seen the beginning," she said.
Her comments come in the wake of  Guatemalan President Jimmy Morales' decision to move his country's embassy to Jerusalem. On Sunday, he wrote in a Facebook post that he had spoken with Israeli Prime Minister Benjamin Netanyahu and given instructions to the foreign minister to "initiate the process to make it possible." In response, Netanyahu praised the move, saying, "God bless you, my friend."On December 21, the UN General Assembly approved a resolution that rejects Trump's recognition of Jerusalem as the capital of Israel after 128 member states voted in favor of the move, however, nine countries voted against the resolution and 35 countries abstained. The resolution condemns both US recognition of Jerusalem as the capital of Israel as well as Washington's decision to move its embassy to the city.Guatemala was one of  two Central American countries, alongside neighboring Honduras, to vote against the resolution. Channel 10 reported that Honduras is likely to be next to follow the move by Guatemala. According to i24news, other speculations included the Philippines, Romania and South Sudan.On December 6, Trump announced his decision to recognize Jerusalem as the capital of Israel and instructed the US State Department to move the US Embassy in Israel from Tel Aviv to Jerusalem. The decision has resulted in worldwide condemnation.On December 21, Netanyahu said that Israel was negotiating with "several countries" the transfer of their embassies to Jerusalem, but did not name the countries.
Courtesy:Sputnik News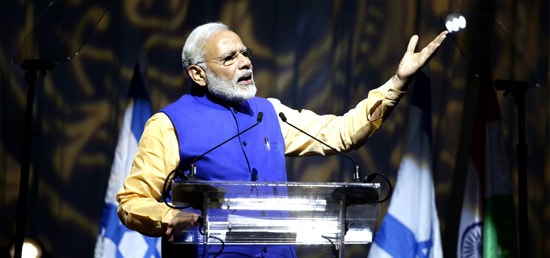 TEL AVIV: Holi and Purim; Diwali and Hanukkah. Connecting with the Indian community in Israel, Prime Minister Narendra Modi enthralled Israelis of Indian origin at a gala function at the Exhibition Ground in Tel Aviv and lauded their spirit of enterprise and acting as the human bridge between India and Israel.
It was vintage Modi show as the Indian leader addressed over 4,000 Jews of Indian origin and inspired them with his eloquent oration about his vision of creating a new India by 2022. Israel is home to around 100,000 Jews of Indian descent.
The Indian leader began his stirring speech by noting that this was the first time that an Indian Prime Minister had come to Israel, and it had taken a long period of 70 years after independence. He profusely thanked Israeli Prime Minister Benjamin Netanyahu for the warm welcome and respect accorded to him throughout his visit.
Alluding to centuries of civilizational relations between India and Israel, Mr Modi underscored that the relationship between India and Israel was underpinned by shared traditions, culture, trust and friendship.
Mr Modi noted impressive technological progress made by Israel, and its long traditions of bravery and martyrdom. He recalled that Indian soldiers had played a key role in the liberation of Haifa during World War and alluded to contributions of the Indian Jewish community, both in India and Israel.
Mr Modi was all praise for the spirit of innovation in Israel, and noted that Israel had made great progress in areas such as geo-thermal power, solar panels, agro-biotechnology and security.
He assured the Indian community in Israel that OCI cards would be given to them, even if they had done compulsory army service in Israel and announced that an Indian Cultural Centre would be set up in Israel.
Alluding to economic reforms undertaken by his government, he mentioned the roll-out of GST, auctioning of natural resources, insurance and banking sector reforms, and skill development, among others. He said the government plans to double income of farmers by 2022. He said the partnership with Israel is key to ushering the second green revolution in India. He added that science, innovation and research would be the foundation of ties between India and Israel in the future.