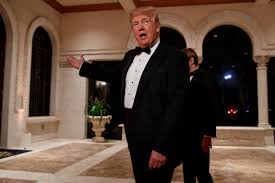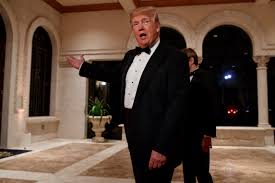 US President Donald Trump's tweets have set off fireworks of a different kind in Pakistan than those that greeted the New Year. In a blistering attack, Mr Trump lashed out at Pakistan for hoodwinking the world, especially the US with its counter-terrorism masquerade, and threated to hold up $255 million in foreign military aid to Islamabad.
If Trump's dire warnings have rattled Pakistan's powerful civilian-military establishment, they have brought much cheer in India, which will be monitoring closely whether a beleaguered Islamabad will now walk the talk on terror. While there has been no official response from New Delhi to Mr Trump's recent tweets, it is quite certain that the tightening of the noose around Pakistan will help India in intensifying its pressure on Pakistan to take concrete actions against terror outfits operating from its territory.
"The United States has foolishly given Pakistan more than 33 billion dollars in aid over the last 15 years, and they have given us nothing but lies and deceit, thinking of our leaders as fools. They give safe haven to the terrorists we hunt in Afghanistan, with little help. No more!" an angry Trump tweeted, dampening New Year festivities for Pakistan's rulers.
US mounting pressure on Pakistan
Since announcing the Afghan policy last August, the US has stepped up its rhetorical attack on Pakistan, revealing its growing frustration with its long- time problematic ally. The outburst is seen as reaction to the consistent thwarting of US interests and demands by the Pakistani establishment in the fight against terror. The continued support provided to the Taliban leaders inside Pakistan was pointed out by Gen. John Nicholson, commander of the NATO coalition in Afghanistan in November, when he accused Islamabad of sheltering drug-lords.
The US Congress's removal of Lashkar-e-Taiba (LeT) from the list of groups against which Pakistan was required to act in exchange for aid bore little fruit. Islamabad's covert support for the Haqqani network was evident when it denied America the access to the operative who was captured during the rescue of an American-Canadian couple last October. The release of 26/11 mastermind Hafiz Saeed by a Pakistani court in November drew a sharp response from the US administration that demanded "immediate re-arrest and prosecution" of the LeT mastermind.
"The president has made clear the US expects Pakistan to take decisive action against terrorists and militants on its soil, and that Pakistan's actions in support of the South Asia strategy will ultimately determine the trajectory of our relationship, including future security assistance," a White House national security council spokesman said.
Pakistan's retort
Pakistan has predictably fallen back on its victim card. Pakistan's Defence Minister Khwaja Asif tweeted, "Pak as anti-terror ally has given free to US: land & air communication, military bases & intel cooperation that decimated Al-Qaeda over last 16yrs, but they have given us nothing but invective & mistrust. They overlook cross-border safe havens of terrorists who murder Pakistanis". The establishment's first response was to officially summon US ambassador in Islamabad David Hale to demand an explanation. While the details of the discussion have not emerged, the streets in Karachi saw protests by a group of religious-political parties. The statement that came out after the meeting of Pakistan's National Security Committee denounced Trump's remarks as "completely incomprehensible". "They contradicted facts manifestly, struck with great insensitivity at the trust between two nations built over generations," the statement said.
Pakistan's former ambassador to the US Husain Haqqani observed quite perceptively that "It's the first time a US president has put his own name and reputation behind the pressure on Pakistan. George [W] Bush never said anything directly and Barack Obama, even after the discovery of Osama bin Laden, left it to officials to deliver the message of displeasure."
China springs to Pakistan's defence
Isolated for its consistent use of terrorism as an instrument of state policy, Pakistan found some solace from its all-weather mentor. Expressing China's foreign ministry spokesman Geng Shuang dismissed Trump's allegations saying "Pakistan has made enormous efforts and sacrifice for the fight against terrorism and has made very outstanding contribution to the global cause of counter terrorism. The international community should acknowledge that"."China and Pakistan are all weather partners. We stand ready to promote and deepen our all-round cooperation so as to bring benefits to the two sides," he added.
The China-Pakistan Economic Corridor has deepened Beijing's stakes in promoting Pakistan's interests. In the first trilateral meeting of the foreign ministers of China, Pakistan and Afghanistan last week, Beijing declared its plan to extend the CPEC to Afghanistan. Denying that the tweets from the American President would affect its commitment to the Af-Pak peace process, Mr Geng said "We believe as neighbours China, Pakistan and Afghanistan are closely linked not only geographically but also in terms of common interests. It is natural for us to enhance communication and exchanges".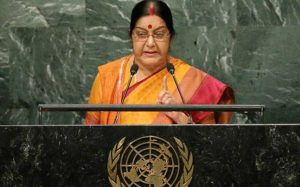 Two nations, two narratives – "India sets up IITs and IIMs and Pakistan produces jihadis and set up terror organisations like Lashkar-e-Taiba and Jaish-e-Mohamed." Taking an expose of Pakistan to a new level on the global stage at the annual UNGA jamboree, India's External Affairs Minister Sushma Swaraj launched a savage indictment of Pakistan for sponsoring and supporting terror against India and the region.
In her hard-hitting speech at the United Nations General Assembly in New York on September 23, Sushma Swaraj was at her acerbic best, launching a scathing criticism of Pakistan's Prime Minister Shahid Abbasi's address where he had accused India of perpetuating state-sponsored terrorism and human rights violations.
Look who's talking?
"Those listening had only one observation: "Look who's talking!" A country that has been the world's greatest exporter of havoc, death and inhumanity became a champion of hypocrisy by preaching about humanity and Human Rights from this podium," she said at the 72nd United Nations General Assembly.
Intensifying her verbal assault on Pakistan's double-speak and drawing the attention of the international community to two distinct narratives of India and Pakistan, Mrs Swaraj underlined that India has "marched ahead consistently without pause creating IIMs, IITs, AIIMS and in the fields of education, health, space and across the range of human welfare.
"Why is it that today India is a recognised IT superpower in the world, and Pakistan is recognised only as the pre-eminent export factory for terror? What is the reason for this have they ever thought? There is only one reason. India has risen despite the principle destination of Pakistan's nefarious export of terrorism," she said.
Terror versus Tech & Innovation
"We have marched ahead consistently without pause creatingIIMs, IITs, AIIMS and in the fields of education, health, space and across the range of human welfare."
"We established scientific and technical institutions which are the pride of the world. But what has Pakistan offered to the world and indeed to its own people apart from terrorism? We produced scholars, doctors, engineers," she said.
"They have produced terrorists and terrorist camps. Lashkar-e-Taiba, Jaish-e-Mohammad, Hijbul Mujahideen, Haqqani Network. We produce scholars, doctors, engineers, scientists. What did you make Pakistan? You created terrorists and Jihadis. And you know, Doctors save people from death; terrorists send them to death. Your terrorist organisations are not only attacking India but are also affecting our two neighbours, Afghanistan and Bangladesh."
She hailed the "Right of Reply" that India exercised at the UNGA this year as a rare occasion that depicts India's growing impatience with its neighbour. "If Pakistan had spent on its development what it has spent on developing terror, both Pakistan and the world would be safer and better-off today", she said.
Going back to history, she questioned the legitimacy of the claim that Pakistan's founder Mohammad Ali Jinnah's foreign policy was based on "peace and friendship". Referring to the Shimla Agreement and Lahore Declaration, the minister attacked the selective amnesia of the Pakistani establishment. "The reality is that Pakistan's politicians remember everything, manipulate memory into a convenience. They are masters at "forgetting" facts that destroy their version".
Pakistan's deliberate attempt to stall the "Comprehensive Bilateral Dialogue" at the 2015 Heart of Asia conference in Islamabad had received considerable flak and Mrs Swaraj made sure that she reminded the international community of Pakistan's persistent attempts to abort the peace process.
Rattled Pakistan hits back
Predictably, Pakistan rebutted India's allegations with vehemence. Pakistan's Ambassador to the UN Maheela Lodhi accused India of being a "predator" in South Asia. "If the international community wishes to avoid a dangerous escalation between India and Pakistan, it must call on India to halt its provocations and aggressive actions. It must end the ceasefire violations along the Line of Control. It must halt its sponsorship of terrorist groups against Pakistan," Ms. Lodhi said.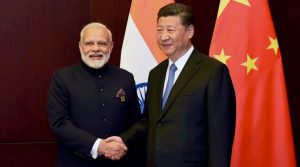 XIAMEN (China): In the picturesque coastal city of Xiamen, better known for its noodles, entrepreneurial drive and touristy beaches, terror is not what you think about, but when the leaders of BRICS countries meet for their 9th annual summit here on September 4, enhancing counter-terror cooperation will be on top of the agenda.
By and large, there is a robust BRICS consensus on collectively dealing with the scourge of terrorism, but Pakistan-origin terrorism continues to be a source of dissonance between India and China. At the last BRICS summit in Goa, Prime Minister Narendra Modi had launched a blistering attack on Pakistan and sought BRICS support in isolating Islamabad for its dubious role in using terror as an instrument of state policy. But he didn't succeed in getting a reference to Pakistan included in the Goa joint statement, largely due to Beijing's fierce objections. This time round, China has gone a step further by pre-setting the agenda by making it clear that Pakistan's role in fostering and sheltering terrorism is not "an appropriate subject appropriate topic to be discussed at BRICS summit."
"We also noticed that India, when it comes to Pakistan's counter-terrorism, has some concerns. I don't think this is an appropriate topic to be discussed at BRICS summit," Hua Chunying, Chinese foreign ministry spokesperson, said in Beijing on August 30.
"The world is paying great attention to the BRICS summit. I hope relevant parties can work with China to ensure the success of the summit and make due contributions," Hua said.
Beijing's remarks came days after US President Donald Trump unveiled his Afghanistan policy, which envisages a bigger role for India in Afghanistan and asks Pakistan to cease support to terrorists and safe havens. China was the only country which promptly rallied to Pakistan's defence and underscored Pakistan's role in counter-terror cooperation.
Buoyed by Trump's frontal expose of Pakistan's role in fomenting terrorism in Afghanistan, Prime Minister Narendra Modi is expected to highlight India's concerns on Pakistan's role in cross-border terrorism, at the Xiamen summit. But given the all-weather friendship between China and Pakistan, Beijing is unlikely to allow any reference to Pakistan-based terrorism except in general terms about safe havens for terror.
In his speech at the BRICS Business Forum, which opened in Xiamen on September 3, Chinese President Xi Jinping called for a holistic approach to fighting terrorism. "I am convinced that as long as we take a holistic approach to fighting terrorism in all its forms, and address both its symptoms and root causes, terrorists will have no place to hide," he said.
Besides terrorism, the Xiamen summit is going to focus on enhanced BRICS cooperation in spurring global economic growth and the grouping's role as a shield against regressive protectionist forces gaining ground in large swathes of the developed world. The summit is also likely to flesh out the contours of an independent BRICS credit rating agency for emerging economies, which could provide an alternative to the rating business dominated by Western agencies.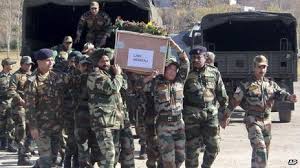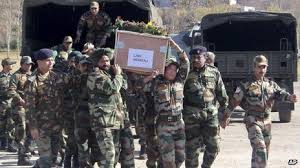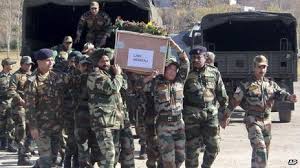 The audacious killing of two Indian security men and mutilation of their bodies by Pakistani troops along the de facto border between the two countries in India's Jammu and Kashmir state has sparked outrage and challenged New Delhi to walk its tough talk against cross-border terror.
Within hours of the despicable incident, which came less than 24 hours after Pakistan Army Chief Gen Qamar Javed Bajwa visited the de facto border, India vowed to exact revenge for the mutilation of the bodies during the well-planned act which took place inside Indian territory. Defence Minister Arun Jaitley said that "such acts don't take place even during war, let alone peace and warned of an appropriate response. "The martyrdom the two Indian troops will not go in vain," he said.
The immediate reaction of the Indian army on the ground came in the form of heavy counter-fire across the Line of Control and army chief Gen Bipin Rawat's visit to Srinagar, the capital of Jammu and Kashmir. In Delhi, Home Minister Rajnath Singh met the security brass who briefed him about the ground situation in the state, especially in the border areas.
The attack on Naib Subedar Paramjit Singh and head constable Prem Sagar is certain to mount further pressure politically on the Narendra Modi government to walk its tough posture on security issues, coming as it does just after the recent massacre of 26 paramilitary personnel in central Indian state of Chhattisgarh, and the terror attack on an army camp in Kupwara last week that left an Indian army officer among three dead. The killing and mutilation of bodies was the third such macabre episode since the 'surgical strikes' against terror launch-pads in Pakistan-occupied Kashmir on September 29 last year. The tough-on-terror plank was one of the main reasons for Modi-led Hindu nationalist Bharatiya Janata Party's spectacular victory in national elections in 2014.
The surgical strikes were termed as a fitting response to Pakistan's sponsorship of cross-border terror, but after the May 1 incident, the Modi government is already under attack by the opposition, which was reflected in severe condemnation by Congress and CPI(M) of the mutilation of the two troops. "Pakistan has been attacking India with impunity. When is PM Modi planning to show off his '56 inch Chest' to them & send them cowering?" Congress party said in a twitter post.
India-Pakistan ties are already in a deep chill following a series of terror attacks in India over the last one year. New Delhi has taken a strident stand, rejecting demands for resuming the dialogue process with Pakistan and had boycotted the SAARC Summit in November last year which led to its cancellation after all SAARC member-countries followed suit. If anything, the May 1 incident will contribute to further deterioration of relations between India and Pakistan.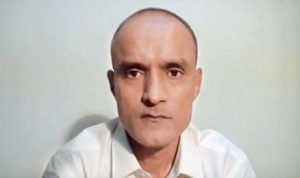 Dark clouds are once again hovering over the future of already strained relations between India and Pakistan, following a Pakistani military court's handing out death sentence to Indian national Kulbhushan Jadhav on the charge of espionage and India's sharp reaction to it. But more importantly, the international community is outraged by the court ruling which did not follow any norms of a fair trial and any law giving chance to Mr Jadhav, a former Indian Navy commander, for self-defence.
'Pre-meditated murder'
Pakistan says it had captured Mr Jadhav, 46, in Balochistan on March 3, 2016 on the charge of espionage. India refuted the charge and hit back with political parties cutting across the ideological spectrum condemning the Pakistani court's ruling and External Affairs Minister Sushma Swaraj telling parliament that New Delhi would consider execution of Mr Jadhav as a "pre-meditated murder." India's Foreign Secretary S. Jaishankar summoned Pakistan's High Commissioner to India, Abdul Basit, and issued a demarche in which he said that Mr Jadhav was kidnapped last year from Iran and there had not been a credible explanation for his subsequent presence in Pakistan.
The court verdict comes four months after Sartaj Aziz, Advisor to Pakistan's Prime Minister Nawaz Sharif on foreign affairs, told the Pakistan Senate in December last year that "the dossier" against Mr Jadhav contained "mere statements" and no "conclusive evidence". Iran too has confirmed that he was on its territory but wasn't engaged in any "illegal activity." Germany and Afghanistan have supported New Delhi, while calling Pakistan's version on Mr Jadhav as "fake".
Pakistan fabrication machine
The whole episode raises several serious questions about Pakistan's status as a law-abiding and civilized country. Mr Jadhav's trial in a military court is a mockery of the due process of law and defies all cannons of natural justice. He never got a lawyer to present his case in the military court and all that used by Pakistani military authorities was a so-called "confession" by him. Even that "confession" is riddled with contradictions, which brings clearly that he was pressurized to make it. Secondly, Indian diplomats in Islamabad had for several months sought consular access, which is guaranteed under an international treaty, to Mr Jadhav but were denied. Thirdly, there is a big question mark on Pakistan authorities' investigation into the Mr Jadhav's case as they did not even produce the chargesheet against him. Pakistan also did not fulfil the fundamental tenet of law which requires a dossier to be made public against the accused. Fourthly, even if the "confession" was admissible in a court of law, there was little by way of corroborative evidence by Pakistan against Mr Jadhav.
The speed with which Mr Jadhav was tried in Pakistan is in sharp contrast Pakistan's refusal to act against internationally-banned terrorists like Hafiz Saeed, the mastermind of the deadly 2008 terror attack in India's financial hub Mumbai that left 166 people dead, and Masood Azhar. International human rights agencies and legal experts have criticised the Pakistani military court's ruling and the trial process. Ever since 2015, when Pakistan empowered military courts to try civilians for terrorism-related offences, at least 161 death sentences have been handed down, in some cases, to children, in closed-door trials. In a severe indictment of Pakistan, the International Commission for Jurists said in a study that these military courts had kept secret even basic information on "the specific charges and evidence against the convicts as well as the judgments of [the] military courts, including the essential findings, legal reasoning, and evidence".
India warns of serious consequences
All these lacunae were pointed out by Mrs Swaraj in her speech in the Indian parliament where she warned Pakistan of considering "the consequences for our bilateral relationship if they proceed on this matter." She made it clear that India will leave no stone unturned in ensuring that Mr Jadhav got justice as he was engaged in legitimate business in Iran when he was "abducted and taken" to Pakistan. She said there was no evidence of any wrongdoing by him, and that the Indian High Commission in Islamabad had "continuously pressed" Pakistani authorities for consular access to Jadhav from the time "but to no avail in blatant violation of international laws and norms."
The court's ruling against Mr Jadhav has already once again challenged India-Pakistan ties, which are already at its nadir since the terror attack on an Indian Air Force base in Pathankot, close to the border with that country. On April 10, India decided to put on hold the release about a dozen Pakistani prisoners who were to be repatriated on April 12.
India's options
Officially, India said that Pakistan, through the military court ruling, was seeking to divert attention from the worldwide condemnation of track record on backing terrorism. "If anything, he is the victim of a plan that seeks to cast aspersions on India to deflect international attention from Pakistan's well-known record of sponsoring and supporting terrorism," Mrs Swaraj said. What she did not say is that it shows Pakistan's desperation to pressure into resuming the bilateral dialogue process that was called off by India after the Pathankot attack in January 2016. While Pakistan must ask itself whether the Jadhav case has covered itself with glory or discredited it before the world as a failed democracy.
India must immediately adopt a two-pronged strategy: bearing down on Pakistan to refrain from carrying out the death sentence and launching a diplomatic campaign to highlight the flawed trial process in Pakistan. The Jadhav trial has once again driven home the point that it does not always require a major terror attack in India to jeopardize India-Pakistan ties.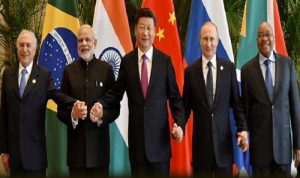 Indian diplomacy experienced an inflection point following the terrorist attack on September 18, 2016, at the Army encampment at Uri. Determined to raise costs for Pakistan to counter its strategy of bleeding India by a thousand cuts, the Indian government mounted an international campaign to paint Pakistan as a state-sponsor of global terrorism and to 'isolate' the country in the international community. Quite clearly, the objective has been to pressurise the leadership to alter the state's behaviour by tapping into the growing global anxiety, including in Pakistan's immediate and regional neighbourhood, about an ever increasing frequency of terrorist incidents, many of which have been linked to people of Pakistani origin or those radicalised there.
The Pakistani leadership's attempts to 'internationalise' the Kashmir issue gave India the opportunity to mount this campaign with vigour. External Affairs Minister Sushma Swaraj detailed Pakistani terrorist activities at length at the UNGA and Indian diplomats, going beyond their usual limited responses on such occasions, used colourful and evocative language to describe Pakistan as the source of international terrorism.
Taking advantage of deepening bitterness towards Pakistan in both Afghanistan and Bangladesh, India was able to generate a strong sentiment amongst the other member states to have the SAARC summit, scheduled for 9-10 November in Islamabad, postponed indefinitely; this was the first time ever that cross-border terrorism became the key reason for the summit to be postponed at the collective request of four members.
Against the backdrop of Indian Army's surgical strikes across LOC on September 29, the government generated public debate about its intentions of reviewing the MFN status to Pakistan and the functioning of the Indus Water Treaty. The largely favourable international reaction to the surgical strikes and the postponement of the SAARC summit rattled the Pakistan leadership; it was deeply embarrassed by a news story in the Pakistani newspaper, 'The Dawn' (7 October), which described deep division between the political leadership and the Army on account of concerns about the country's growing isolation due to the latter's support to terrorist groups in Pakistan. Indian leaders and diplomats have raised Pakistan's sponsorship of terrorism in all their bilateral and multilateral interactions to make it defensive about its worsening international image notwithstanding the realpolitik of international relations. The same diplomatic pitch was in evidence at the G20 Summit, the ASEAN summit, the NAM summit and elsewhere.
BRICS summit: Focus on Pakistan-sponsored terrorism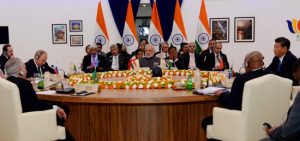 India made Pakistan's state-sponsorship of terrorism, without naming it, a key element of its diplomatic agenda for the 8th BRICS summit hosted by it in Goa on October 15-16; the event also coincided with India-Russia and India-Brazil summit meetings. To deny Pakistan the chokehold on regional integration as well as to further 'isolate' it in the region, a BRICS' outreach with the BIMSTEC at the summit level was organised.
In all his interactions, Prime Minister Modi made a clear linkage between terrorism and economic prosperity, underlining Pakistan's official complicity which casts a dark shadow on countries as well as on multilateral efforts to promote socio-economic progress.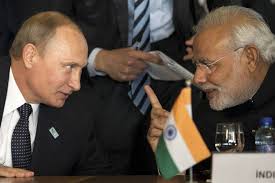 In his press statement, at the end of the annual India-Russia summit between PM Modi and Russian President Vladimir Putin, he said Russia's "clear stand on the need to combat terrorism mirrors our own. We deeply appreciate Russia's understanding and support of our actions to fight cross-border terrorism that threatens our entire region."
Foreign Secretary S. Jaishankar, speaking to the media regarding the first ever Russia-Pakistan military exercises, stated that India was satisfied with the Russian assurance that it will not undertake any step that is detrimental to its security interests.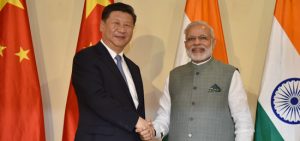 Given China's proximity to Pakistan, the spokesperson of India's external affairs ministry quoted Prime Minister Modi telling President Xi that "we cannot afford to have differences" on terrorism and suggesting, in indirect reference to Masood Azhar, that both sides "must increase their coordination on the UN Security Council 1267 committee (on terror sanctions) and look for common ground." Indian media quoted unnamed sources as saying that the Indian position was put across in a straightforward manner and that there was a need to minimise "irritants" between the two sides.
Whilst unnamed official sources were quoted as saying that Prime Minister raised the Azhar designation demand with South African President Zuma, the official spokesperson quoted him as thanking the South African government's statement about the Uri attack as a mark of solidarity with India. At the India-Brazil summit talks, the official spokesperson quoted Prime Minister Modi as thanking Brazil for supporting India's actions against terrorism.
Prime Minister's remarks on terrorism, at the concluding session of BRICS summit, were aimed at Pakistan when he declared that combating terrorism, "including cross-border terrorism and its supporters", will be a key BRICS priority.
The Goa Declaration, issued by the summit leaders, contains the key elements of India's counterterrorism narrative but is less direct on the issue of isolation. It does "strongly condemn the recent several attacks, against some BRICS countries, including that in India." It commits to strengthening cooperation in combating international terrorism both at the bilateral and at international fora and calls for a comprehensive approach in combating terrorism, including violent extremism, radicalisation, recruitment, movement of terrorists including foreign terrorist fighters, blocking sources of financing terrorism, dismantling terrorist bases and countering misuse of social media.
The leaders recalled "the responsibility of all states to prevent terrorist actions from their territories." Referring to the recent meeting of BRICS High Representatives on National Security, the Declaration welcomed the setting up of the Joint Working Group on Counter-Terrorism to promote dialogue and understanding "on issues of counterterrorism as well as coordinate efforts to address the scourge of terrorism."
BIMSTEC Advantage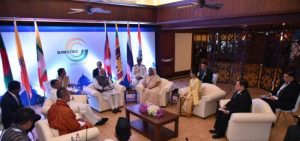 The BIMSTEC Outcome Document is even more satisfactory in terms of India's counter-terrorism diplomacy. Reaffirming determination for concrete measures for cooperation and coordination amongst the various security agencies, it stated that the fight against terrorism involves not just disruption and elimination of terrorists and their organisations and networks but "should also identify, hold accountable and take strong measures against states who encourage, support and finance terrorism, provide sanctuary to terrorists and terror groups, and falsely extol their virtues." It "condemn (ed) in the strongest terms the recent barbaric terror attacks in the region." It outlined specific steps to strengthen the legal framework to strengthen cooperation against international terrorism, transnational organised crime and drug trafficking. This robust language reflected the strong sentiments against terrorism, including state-sponsored, which was expressed by the leaders and representatives of Bangladesh, Bhutan, India, Myanmar, Nepal, Sri Lanka and Thailand in their summit interventions.
The Way Ahead
What do these endeavours add up to as far as India's post-Uri strategy is concerned? Whatever be the individual calculations of different countries, the fairly strong language of BRICS Declaration and the even more explicit 'isolationist' text of the BIMSTEC Document, signed by countries in the region, represents their official commitment and provides an opening for India to strengthen the envisaged anti-terrorism mechanisms and processes.
Even though China has tried to distance itself from the aggressive Indian line, its commitment to pursue cooperation within the framework of the BRICS Declaration signifies its stakes in this organization's future; Xinhua news agency, covering the Declaration document, referred to the "bloc" condemning the "recent attacks against some BRICS countries" but omitted its specific reference to India.
Is Pakistan listening?
Aiming to impose costs on Pakistan for pursuing its 'low cost' strategy, Indian diplomacy has widened the diplomatic and military space, in its bilateral relations with Pakistan, to ratchet up the pressure especially as focused military action to Pakistani terrorist provocations has not been ruled out. Against the backdrop of incandescent international anger against terrorism, Pakistan cannot misread the signals originating from Goa.
(Yogendra Kumar is the author of Diplomatic Dimension of Maritime Challenges for India in the 21st Century. A former diplomat, he had served as Ambassador of India to the Philippines and held important postings in key capitals. The views expressed in this column are solely those of the author)

BENAULIM (GOA): Putting terrorism on top of the BRICS agenda, India's Prime Minister Narendra launched a blistering attack on the "mother-ship of terrorism," an all-too obvious reference to Pakistan, and exhorted emerging powers and the region to rally together in combating this scourge.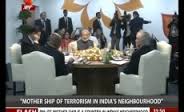 "The most serious direct threat to our eco prosperity is terrorism; Tragically, its mother-ship is a country in India's neighbourhood," Mr Modi told leaders of other BRICS countries at the plenary of the 8thsummit of emerging powers at the majestic Dome of the Taj Exotica hotel in Benaulim.
The Indian leader went beyond rhetoric and drew the attention of the world to the insidious jihadi mindset that propagates violence for violence.
"This country shelters not just terrorists. It nurtures a mindset. A mindset that loudly proclaims that terrorism is justified for political gains," he told the leaders of BRICS countries here on October 16.
China's President Xi Jinping, Russian President Vladimir Putin, Brazil's President Michel Temer, South Africa's President Jacob Zuma have backed Mr Modi's call for strong anti-terror BRICs solidarity.
Mr Modi also called on BRICS countries to work together for an early adoption of Comprehensive Convention on International Terrorism (CCIT) and step up practical cooperation against terrorism.
The recent terror attack at the Army Camp in Uri in north Kashmir, executed and choreographed by Pakistani militants, have lent a touch of urgency for India to rally the world and the region together to isolate Pakistan, which Mr Modi had earlier described as the global epicentre of terrorism.
Mr Modi has been relentlessly highlighting Pakistan-origin cross-border terror, without naming that country. At the G20 summit in Hangzhou and East Asia Summit in Vientiane, Mr Modi had asked the world to sanction the sponsor of terrorism.
Terrorism dominated discussions Mr Modi with the leaders of Russia and China in Goa on October 15. Intensifying counter-terror cooperation and isolating Pakistan will also top the agenda of the seven-nation BIMSTEC summit which has brought the leaders of Bangladesh, Myanmar, Thailand, Sri Lanka, Nepal and Bhutan.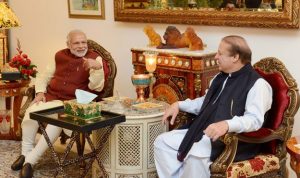 Prime Minister Narendra Modi is surely the hate word among Pakistan's ruling dispensation, including the military establishment that runs its India policy. And if any proof was needed, one only needs to refer to the giveaway statement of Sartaj Aziz, Advisor to Prime Minister Nawaz Sharif. "Pakistan sees no hope of a breakthrough in relations with India under the Narendra Modi government," said Mr Aziz, encapsulating the distaste for PM Modi among Pakistan's ruling elite.
This rancour can be understood as Mr Modi has done the unthinkable by launching surgical strikes on Pakistani terrorist camps, patronized by the Rawalpindi establishment, in Pakistan-Occupied Kashmir and launching an effective campaign to isolate Pakistan in the international arena in the aftermath of the Uri terror strike. The message from Mr Modi is quite clear, and it's no surprise that he is hated by Pakistan's establishment which continues to use cross-border terrorism with impunity.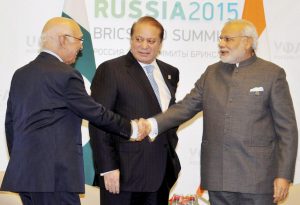 But look at it closely: is Mr Aziz's judgement that peace is not possible with Mr Modi at the helm in India justified? Mr Modi tried hard to reach out to Pakistan, but sadly there was no reciprocity. It needs to be noted that Mr Modi invited Pakistan Prime Minister Nawaz Sharif for his swearing-in ceremony, indicating a new start in the troubled India-Pakistan relations.
The cynical judgment of Mr Aziz implies that Mr Modi had a different game-plan when he invited Mr Sharif, and later on made a surprise stopover in Lahore for the Pakistani leader's birthday celebrations. Amid all these well-meaning overtures, Pakistan employed a strategy of non-cooperation and used non state actors to destabilize the Modi government. The latest statement by Pakistan that no thaw in relations is possible under PM Modi clearly exposes their intention to weaken the ruling government. The big question is: why Modi is on the radar of the Pakistani government?
This statement by Sartaj Aziz has come at a time when India is facing dual problems of cross border infiltration as well as continued instability in the Kashmir valley. Hence it is politically motivated; firstly Pakistan knows that the people of Kashmir are not happy with the coalition government in the valley, which has the BJP as its partner. The tensions in the Valley have escalated more since the new coalition government took charge of the affairs in Jammu and Kashmir. Here Pakistan sees a chance to earn the sympathy of the people of Kashmir by criticizing the conduct of the coalition government in the Valley and by highlighting the loopholes of the central government in handling the situation in Kashmir. Secondly, by praising the separatists and the anti-national elements in the Valley, Pakistan is goading the young minds to take the radical path to fight back against the operations of the Indian Army.
Pakistan's game-plan
The Pakistani government is also trying hard to win the hearts of the radical groups in Pakistan by deliberately giving statements against the Modi government and its treatment of the people in Kashmir. These radical groups play an important role in Pakistan to influence the voters during elections, so no party in Pakistan can afford to lose their sympathy and friendship. Therefore, the Modi-bashing by political parties these groups contended and closer to the ruling government. Pakistan has condemned India's alleged interference in their internal affairs like Baluchistan at international fora to gain sympathy from the international community.
Pakistan realises that the Modi government is already trying to isolate it on the international front by boycotting international engagements with it after the Uri attack. Mr Modi has showed an assertive posture to deal Pakistan and called off his participation in the SAARC Summit, planned to be held in Pakistan. He has also been able to influence a few countries not to join the meeting in support of India until Pakistan denounces use of its land for terrorism activities. Pakistan is feeling the pressure from all the quarters and it knows that the Modi government can go to any extent to push back infiltration from the borders.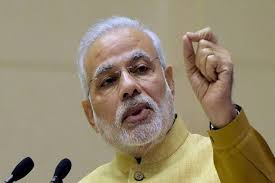 Clearly, the Pakistani government has run out of options and it shows in its desperate move to launch a tirade against the Modi government. In a statesman-like vein, Mr Modi has challenged Pakistan to compete with India in eradicating poverty and unemployment.
This strategy of Modi to not to attack Pakistan directly but on a different parameter has won him admiration from all over the world. Mr Modi's message is loud and clear: terror and talks cannot go hand in hand, therefore until Pakistan stops supporting terror activities on the Indian soil there can be no fruitful talks. For this reason, Pakistan sees Mr Modi, with his capacity for out-of-box thinking and decisive action, as its arch enemy  and a formidable obstacle in pursuing its politically motivated activities in Kashmir.
But it seems Pakistan's attempts to influence domestic discourse on terrorism in India is not going to succeed given across-the-board support for tough actions against Pakistan in the wake of the Uri terror strike. Pakistan must change its policy of cross-border terror against India if it wants peace with the world's fastest growing economy, regardless of who is in power in New Delhi.
(Zainab Akhter contributed inputs for this article.)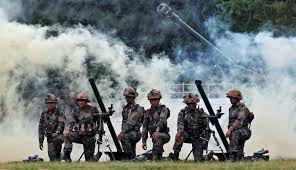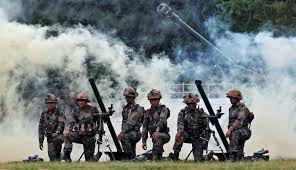 The audacious surgical strikes on seven terror launch pads across the Line of Control (LoC) by India has underscored India's resolve to punish Pakistan for the Uri terror strike and its continued use of terrorism as an instrument of state policy.
The special operation launched by the Indian Army on the intervening night of September 28 and 29 in a nearly five-hour-long operation to destroy terror camps in Pakistan-occupied Kashmir has been widely welcomed in India and is seen a fitting retaliation for the killing of 18 Indian soldiers in Uri the terror strike.
The surgical strikes have also demonstrated to Pakistan and the world that India is not going to suffer any more Pakistan's duplicity and nuclear blackmail by deploying techniques it considers necessary for the country's honour and self-defence.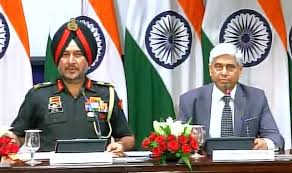 The details of the special operation are not clear, but reliable sources disclosed that the launch pads in PoK were located in the range of 2 to 3km from the LoC and were under constant surveillance for over a week.
Lt Gen Ranbir Singh, DGMO, made public the strikes on September 29, eleven days after Pakistani militants massacred 18 Indian soldiers at a military camp in north Kashmir.
India had launched a concerted diplomatic campaign to isolate Pakistan internationally, but this diplomatic offensive was not seen as an adequate response by an outraged nation that was looking for more decisive action by India against Pakistan. With the latest surgical strikes, Prime Minister Narendra Modi had indicated that he is ready to push the envelope to deal with a recalcitrant Pakistan, whose military establishment has made terrorising and destroying India their perverted mission.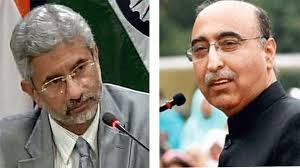 It was time for some plain speaking as India's Foreign Secretary S. Jaishankar summoned Pakistan's High Commissioner Abdul Basit and conveyed that India has enough evidence to link Pakistani militants with the recent terror attack in Uri that killed 18 Indian soldiers.
The message was direct and sliced through duplicity and denials that have become hallmarks of Pakistan's response in the aftermath of terror attacks in India, engineered by Pakistan-based militants, in collusion with sections of the state machinery.
Honour the pledge: Stop supporting terror in India
The latest terrorist attack in Uri only underlines that the infrastructure of terrorism in Pakistan remains active, India's external affairs ministry said after the meeting between Mr Jaishankar and the Pakistani envoy in New Delhi on September 21. "We demand that Pakistan lives up to its public commitment to refrain from supporting and sponsoring terrorism against India," said the statement.
This was an unambiguous statement from India, which suggests that India's security agencies have made a considered assessment that the attack on an Army base in Uri on September 18 was perpetrated by Pakistani militants with support from state actors.
India's top diplomat reminded the Pakistani envoy that that "the Government of Pakistan had made a solemn commitment in January 2004 to not allow its soil or territory under its control to be used for terrorism against India."
"The persistent and growing violation of this undertaking is a matter of very serious concern."
Stop Duplicity, Act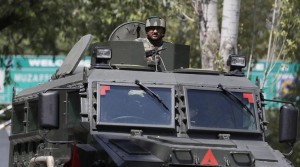 Alluding to the recent incidents, including Uri attack and Pathankot airbase assault, the ministry listed out recovered items which point to the involvement of Pakistani terrorist in these brutal killings. These include: a) GPS from the bodies of terrorists with coordinates that indicate the point and time of infiltration across the LoC and the subsequent route to the terror attack site; b) Grenades with Pakistani markings; c) Communication matrix sheets; d. Communication equipment; and e. Other stores made in Pakistan, including food, medicines and clothes.
India has asked Pakistan to probe the evidence and take immediate action. "If the Government of Pakistan wishes to investigate these cross-border attacks, India is ready to provide finger prints and DNA samples of terrorists killed in the Uri and Poonch incidents," said the ministry.
"We now expect a response from the Government of Pakistan."
With India providing specific evidence of complicity of Pakistani militants in recent terror attacks in the country, the ball is now in Pakistan's court. Denials and equivocations simply won't do, and hyped-up rhetoric, which Prime Minister Nawaz Sharif is set to unleash at the UNGA tonight, will not deceive anyone. It's time for Pakistan to act and redeem its honour, in short.