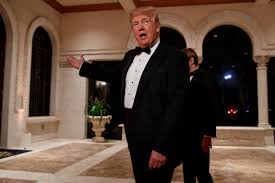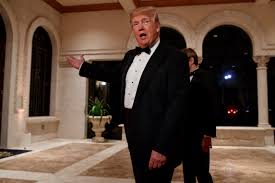 US President Donald Trump's tweets have set off fireworks of a different kind in Pakistan than those that greeted the New Year. In a blistering attack, Mr Trump lashed out at Pakistan for hoodwinking the world, especially the US with its counter-terrorism masquerade, and threated to hold up $255 million in foreign military aid to Islamabad.
If Trump's dire warnings have rattled Pakistan's powerful civilian-military establishment, they have brought much cheer in India, which will be monitoring closely whether a beleaguered Islamabad will now walk the talk on terror. While there has been no official response from New Delhi to Mr Trump's recent tweets, it is quite certain that the tightening of the noose around Pakistan will help India in intensifying its pressure on Pakistan to take concrete actions against terror outfits operating from its territory.
"The United States has foolishly given Pakistan more than 33 billion dollars in aid over the last 15 years, and they have given us nothing but lies and deceit, thinking of our leaders as fools. They give safe haven to the terrorists we hunt in Afghanistan, with little help. No more!" an angry Trump tweeted, dampening New Year festivities for Pakistan's rulers.
US mounting pressure on Pakistan
Since announcing the Afghan policy last August, the US has stepped up its rhetorical attack on Pakistan, revealing its growing frustration with its long- time problematic ally. The outburst is seen as reaction to the consistent thwarting of US interests and demands by the Pakistani establishment in the fight against terror. The continued support provided to the Taliban leaders inside Pakistan was pointed out by Gen. John Nicholson, commander of the NATO coalition in Afghanistan in November, when he accused Islamabad of sheltering drug-lords.
The US Congress's removal of Lashkar-e-Taiba (LeT) from the list of groups against which Pakistan was required to act in exchange for aid bore little fruit. Islamabad's covert support for the Haqqani network was evident when it denied America the access to the operative who was captured during the rescue of an American-Canadian couple last October. The release of 26/11 mastermind Hafiz Saeed by a Pakistani court in November drew a sharp response from the US administration that demanded "immediate re-arrest and prosecution" of the LeT mastermind.
"The president has made clear the US expects Pakistan to take decisive action against terrorists and militants on its soil, and that Pakistan's actions in support of the South Asia strategy will ultimately determine the trajectory of our relationship, including future security assistance," a White House national security council spokesman said.
Pakistan's retort
Pakistan has predictably fallen back on its victim card. Pakistan's Defence Minister Khwaja Asif tweeted, "Pak as anti-terror ally has given free to US: land & air communication, military bases & intel cooperation that decimated Al-Qaeda over last 16yrs, but they have given us nothing but invective & mistrust. They overlook cross-border safe havens of terrorists who murder Pakistanis". The establishment's first response was to officially summon US ambassador in Islamabad David Hale to demand an explanation. While the details of the discussion have not emerged, the streets in Karachi saw protests by a group of religious-political parties. The statement that came out after the meeting of Pakistan's National Security Committee denounced Trump's remarks as "completely incomprehensible". "They contradicted facts manifestly, struck with great insensitivity at the trust between two nations built over generations," the statement said.
Pakistan's former ambassador to the US Husain Haqqani observed quite perceptively that "It's the first time a US president has put his own name and reputation behind the pressure on Pakistan. George [W] Bush never said anything directly and Barack Obama, even after the discovery of Osama bin Laden, left it to officials to deliver the message of displeasure."
China springs to Pakistan's defence
Isolated for its consistent use of terrorism as an instrument of state policy, Pakistan found some solace from its all-weather mentor. Expressing China's foreign ministry spokesman Geng Shuang dismissed Trump's allegations saying "Pakistan has made enormous efforts and sacrifice for the fight against terrorism and has made very outstanding contribution to the global cause of counter terrorism. The international community should acknowledge that"."China and Pakistan are all weather partners. We stand ready to promote and deepen our all-round cooperation so as to bring benefits to the two sides," he added.
The China-Pakistan Economic Corridor has deepened Beijing's stakes in promoting Pakistan's interests. In the first trilateral meeting of the foreign ministers of China, Pakistan and Afghanistan last week, Beijing declared its plan to extend the CPEC to Afghanistan. Denying that the tweets from the American President would affect its commitment to the Af-Pak peace process, Mr Geng said "We believe as neighbours China, Pakistan and Afghanistan are closely linked not only geographically but also in terms of common interests. It is natural for us to enhance communication and exchanges".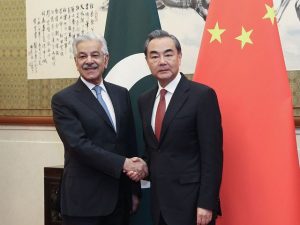 The inhospitable weather in Doklam and the ensuing heat of India-China standoff may have compelled China to go along with BRICS on naming Pakistan-based terror outfits in the Xiamen Declaration, but when it comes to friendship with Islamabad, it is forever sweetness and light. Days after the BRICS summit in Xiamen which for the first time named Pakistan based anti-India terror outfits, China has robustly rallied to defence of its "good brother and friend." In the case of Pakistan, it's always "one road" for China – a friendship "higher than Himalayas and deeper than oceans."
"For years, Pakistan has been a victim of terrorism. More importantly, Pakistan is an important participant in the international cooperation against terrorism", Chinese Foreign Minister Wang Yi said in Beijing on September 7. "When it comes to the issue of counter-terrorism, Pakistan has done its best with a clear conscience. In comparison, some countries need to give Pakistan the full credit that it deserves".
The latest remarks by China belie jubilation and hype that followed in India after the BRICS joint declaration in Xiamen included a reference to Pakistan-based terror outfits, including Lashkar e-Taiba and Jaish e-Mohamed. Television divas and strategy gurus had touted the BRICS' declaration on counter-terrorism as a major success of Indian diplomacy. Given the context and the preceding Doklam standoff, the inclusion of Pakistan-based militant outfits was a breakthrough of sorts and a movement forward, but as the latest messaging from Beijing indicates, it's time to temper post-Xiamen euphoria and take a reality check.
China-Pak axis in Afghanistan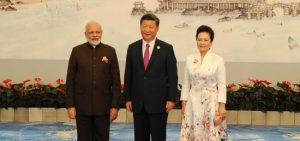 Going beyond the BRICS, what should be worrying for India is the tightening alliance between China and Pakistan for pushing a political settlement with the Taliban in Afghanistan, which New Delhi has always viewed with unease. It's not surprising as Trump's Afghanistan policy is silent on China's role and directly targets Pakistan for diverting billions of dollars in aid by fomenting terrorism in the violence-beset Pakistan.
The meeting between China's Foreign Minister Wang Yi and his Pakistani counterpart Khawaja Asif in Beijing has, therefore, been watched closely in New Delhi. Denouncing Trump's new Afghan policy, Mr Asif reiterated Pakistani Parliament's resolution. "It's our firm view that there is no military solution in Afghanistan, the focus should be on a politically negotiated settlement". He acknowledged China's role as an important negotiator between Pakistan and Afghanistan. Prior to his trip, Mr Asif had stated that "friends should not be tested [every time], particularly in the changed scenario." "Instead, we should impose some restrictions on the activities of elements like LeT and JeM, so that we can show the global community that we have put our house in order".
Under pressure from the Trump administration, Pakistan is naturally banking on its all-weather patron, China, as the two all-weather partners gang up to push for a China-Pakistan-Afghanistan trilateral, which could take place later this year.
Not surprisingly, Mr Asif has welcomed China's initiative and has expressed his gratitude for China's firm support. He reminded China of Pakistan's support of One China policy and One Belt and One Road project, in which Islamabad is a lead partner.
Clearly, many analysts were reading too much into the BRICS joint declaration in Xiamen, in which China relented to include a reference to Pakistan-based terror groups. It was a tactical move by China, and should not be construed as a weakening of China-Pakistan axis.
The Trump Opportunity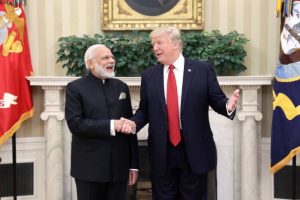 For India, the best case scenario is to raise its game in Afghanistan by leveraging a unique opportunity afforded by Trump's Afghanistan policy, which envisages a crucial role for New Delhi as a net security provider in Afghanistan and the extended region.
On Pakistan-sourced terrorism, India should take the advantage of the Xiamen Declaration to pressure China and bolster the BRICS solidarity, but eventually it will have to fight its own battle against diehard jihadi groups and hawks in China.
For now, China seems to have indicated that its all-weather friendship with Pakistan is higher than the Himalayas, and certainly higher than the edifice of BRICS.
(With inputs from Pritha Mahanti)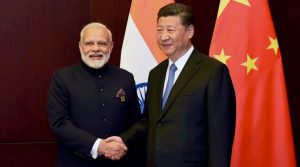 XIAMEN (China): In the picturesque coastal city of Xiamen, better known for its noodles, entrepreneurial drive and touristy beaches, terror is not what you think about, but when the leaders of BRICS countries meet for their 9th annual summit here on September 4, enhancing counter-terror cooperation will be on top of the agenda.
By and large, there is a robust BRICS consensus on collectively dealing with the scourge of terrorism, but Pakistan-origin terrorism continues to be a source of dissonance between India and China. At the last BRICS summit in Goa, Prime Minister Narendra Modi had launched a blistering attack on Pakistan and sought BRICS support in isolating Islamabad for its dubious role in using terror as an instrument of state policy. But he didn't succeed in getting a reference to Pakistan included in the Goa joint statement, largely due to Beijing's fierce objections. This time round, China has gone a step further by pre-setting the agenda by making it clear that Pakistan's role in fostering and sheltering terrorism is not "an appropriate subject appropriate topic to be discussed at BRICS summit."
"We also noticed that India, when it comes to Pakistan's counter-terrorism, has some concerns. I don't think this is an appropriate topic to be discussed at BRICS summit," Hua Chunying, Chinese foreign ministry spokesperson, said in Beijing on August 30.
"The world is paying great attention to the BRICS summit. I hope relevant parties can work with China to ensure the success of the summit and make due contributions," Hua said.
Beijing's remarks came days after US President Donald Trump unveiled his Afghanistan policy, which envisages a bigger role for India in Afghanistan and asks Pakistan to cease support to terrorists and safe havens. China was the only country which promptly rallied to Pakistan's defence and underscored Pakistan's role in counter-terror cooperation.
Buoyed by Trump's frontal expose of Pakistan's role in fomenting terrorism in Afghanistan, Prime Minister Narendra Modi is expected to highlight India's concerns on Pakistan's role in cross-border terrorism, at the Xiamen summit. But given the all-weather friendship between China and Pakistan, Beijing is unlikely to allow any reference to Pakistan-based terrorism except in general terms about safe havens for terror.
In his speech at the BRICS Business Forum, which opened in Xiamen on September 3, Chinese President Xi Jinping called for a holistic approach to fighting terrorism. "I am convinced that as long as we take a holistic approach to fighting terrorism in all its forms, and address both its symptoms and root causes, terrorists will have no place to hide," he said.
Besides terrorism, the Xiamen summit is going to focus on enhanced BRICS cooperation in spurring global economic growth and the grouping's role as a shield against regressive protectionist forces gaining ground in large swathes of the developed world. The summit is also likely to flesh out the contours of an independent BRICS credit rating agency for emerging economies, which could provide an alternative to the rating business dominated by Western agencies.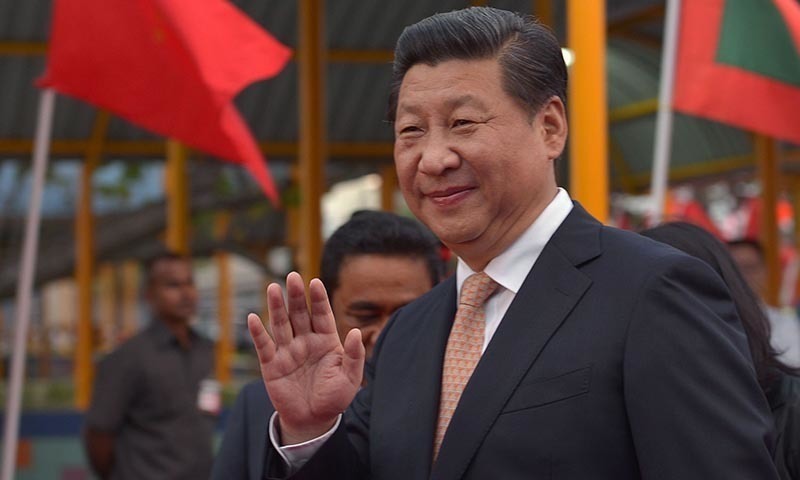 Barely weeks before he hosts India's Prime Minister Narendra Modi, China's President Xi Jinping travels to Pakistan to renew special relationship with Beijing's all-weather ally.
Xi will begin his two-day visit to Pakistan on a two-day visit, where he will hold a series of meetings with Pakistan's President, Prime Minister, Chief of Army Staff, and Chairman, Chief of Staff. A high-profile delegation of Chinese officials will accompany the president.
This will be Xi's first visit to Pakistan as the head of state.
The two countries are expected to seal more than two dozen deals during the Chinese president's visit in diverse areas, including nuclear power, energy, trade, investment and the Gwadar Port.
The spotlight will be on the 3000-kilometre economic corridor, which will start in China's western regions of Xinjiang through to Gwadar, a Chinese-funded port on the Arabian Sea. Gwadar could provide China the shortest link to Europe, Africa and Middle-East.
Xi is also likely to meet the opposition leaders and address a joint session of parliament.
Pakistan had been waiting for Xi's visit for months. The planned visit last year was cancelled due to anti-government protests in Pakistan.