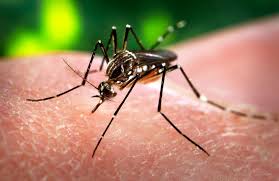 The obscure mosquito-borne virus Zika, is the new pandemic that has become a major cause of concern for public health officials worldwide. At present there is no specific cure for the disease found in the Americas. The virus has put the onus on the world of scientific research to find a solution to it. The virus has hit Brazil, which has reported the maximum number of cases. The virus is named after the Zika forest in Uganda, Africa, where it was first identified.
According to researchers, the virus comes from a huge surge in babies being born with microcephaly. Microcephaly is a rare, incurable condition in which their heads are abnormally small.  The World Health Organization (WHO) expects the Zika virus, which is spreading through the Americas, to affect between three million and four million people, a disease expert said.
The WHO's director-general said the spread of the mosquito-borne disease had gone from a mild threat to one of alarming proportions.  The disease is spreading fast with health officials saying it could spread to other countries in the Southern hemisphere. Over the last few years, cases have been reported from Brazil, Colombia, the Dominican Republic, El Salvador, Guatemala, Mexico, Panama, Paraguay, Suriname and Venezuela. According to WHO, Brazil has reported 3,893 suspected cases of microcephaly.
US response to crisis
US President Barack Obama has called for the rapid development of tests, vaccines and treatments to fight the mosquito-transmitted Zika virus."The President emphasised the need to accelerate research efforts to make available better diagnostic tests, to develop vaccines and therapeutics, and to ensure that all Americans have information about the Zika virus and steps they can take to better protect themselves from infection," the White House said in a statement.