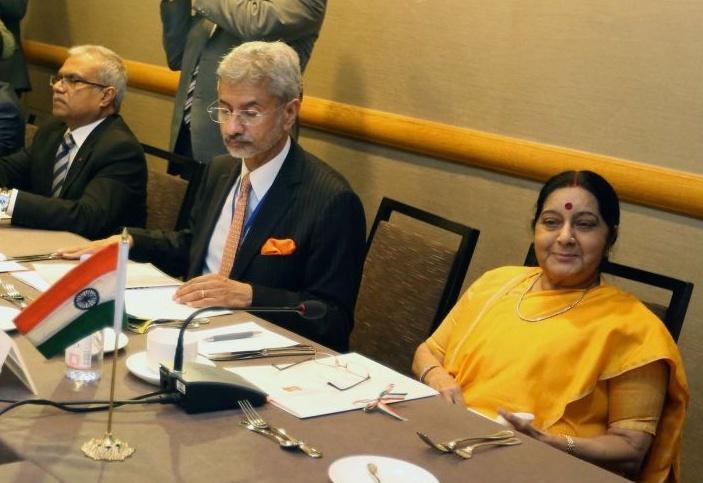 Is SAARC in danger of becoming irrelevant? India's External Affairs Minister Sushma Swaraj, for one, certainly thinks so, reinforcing widespread skepticism about the bleak future of the grouping which remains mired in India-Pakistan rivalry and Islamabad's stonewalling of SAARC's key initiatives.
In her speech at an informal meeting of the foreign ministers of SAARC member nations on the sidelines of the UN General Assembly in New York, Mrs Swaraj voiced India's disappointment with the failure of the eight-nation South Asian Association of Regional Cooperation (SAARC) to live up to its aims and objectives. The minister spelled out a host of roadblocks that continue to stall any significant progress made by the eight-nation grouping.
There was no clear indication regarding the SAARC summit, but the minister clarified that unless the high-level meetings translate into concrete actions on the ground, the relevance of the group would be lost. With India and Pakistan intensifying their war of words at the UNGA, the fate of SAARC, as of now, hangs in the balance.
Read More