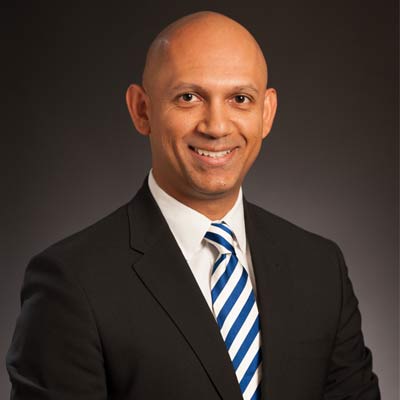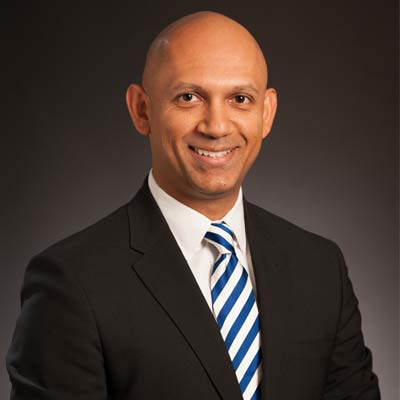 India's Prime Minister Narendra Modi's April 14-16 visit to Canada is bristling with possibilities and could be historic in opening new avenues for India-Canada relations. Canada's High commissioner to India Nadir Patel spoke to Manish Chand, Editor-in-Chief, India Writes Network (www.indiawrites.org) on Ottawa's expectations from Prime Minister Modi's visit to Canada, the prospects of a uranium deal between the two countries, the upswing in economic relationship and myriad ways in which Canada and Canadian companies can contribute to the success of the Make in India project.
(Excerpts from the interview)
Q) This is the first standalone bilateral prime ministerial visit by an Indian Prime minister in over four decades. How is Canada looking at this visit and what are your broad expectations?
A) Canada is extremely excited about hosting Prime Minister Modi. I think it's a tremendous opportunity to further advance and build on the strong Canada-India relationship. Our expectations are high for this relationship and they are high of the Modi government, in terms of the number of initiatives that are underway now. We look forward to this visit and hope it will be very productive and a fruitful one, in setting the stage for the future.
Q) From India's point of view, the nuclear deal will be significant. India is hoping for a commercial agreement with the Canadian company on the supply of uranium. What progress we can expect on the nuclear deal that was signed a few years ago.
A) The nuclear cooperation agreement, which was signed not too long ago as well as the administrative arrangements which followed, were very important agreements because they set the stage for a number of commercial possibilities. There are a number of commercial discussions taking place relating to uranium, the rest of the nuclear eco system including areas like waste management training and issues relating to nuclear safety. I think the prime ministerial visit could be an opportunity to see some fruits of those discussions Discussions are ongoing form the commercial perspective, and we are hopeful that it will yield the results in the very near future.
Q) Excellency, India and Canada have robust economic relationship. Is there a possibility of CEPA being concluded soon?
A) I think CEPA is a very good example of something that could help spur greater trade and investment and create jobs both in India and in Canada. We are very hopeful that we will see the results of those discussions. We are also focused very much on foreign investments protection agreement which we have been trying to finalise for sometime as well and it is also very important in the context of bringing greater stability predictability and protection for investors in both Canada and India. This can also help stimulate greater investment numbers both ways. And when you start looking at the Modi government's Make in India project, revitalising the manufacturing sector and economic partnership agreement would help provide lower costs inputs into that sector, provide greater opportunities for exports going out of the Indian market. This agreement would help spur greater agreement into the manufacturing sector; there is interest on the part of Pension Funds from Canada investing here as well. So these agreements I think are very, very critical in that they have the opportunity and the potential of further advancing our trade and investments. At the same time, it feeds into the Modi government's vision around large- scale infrastructure investment around manufacturing — all those things that we fully support because we have a lot to offer from Canada's perspective.
Q) Bilateral trade between India and Canada is way below the potential. What's the way ahead?
A) I think bilateral trade is around $6.5 billion. I think that number has the potential to grow quite a bit higher; there is no doubt about that, and agreements such as these would help stimulate some of that. Setting targets is not something that I am going to do as those numbers have grown quite a lot in the last few years and I think they can grow a lot quicker well into the future. In terms of investment, definitely there is more scope for Canadian investment here into India and the interest of more investments coming into India we do have large-scale investors already having made recent commitments. The foreign investment protection pact will be a stimulus to help increase those numbers, and I think that's part of what we hear from investors is you have the interests, you have the opportunities, you want those investments to come in, you want those numbers to go up and be more balanced – let's get the FEPA done and conclude it, and that will help open up some of those opportunities.
Q) Can you identify 3-4 areas where Canadian companies are especially interested in putting the money in India?
A) I think there's a lot of interest in infrastructure that feeds not only into bridges and highways and things like that but it also feeds into the smart city campaign as well. For example, airports, urban planning, urban design, train stations, public-private partnerships, hospitals, even large scale multiple residential housing complexes. We have 600 Canadian companies that are doing business in India right now, with 300 of them having some form of a physical presence and you have companies like Bombardier who have invested in facilities, factories and plants. Like them, there are a number of other Canadian companies that are actively pursuing investment opportunities in a range of sectors from clean energy, traditional businesses, agro food, agro processing just to name a few.