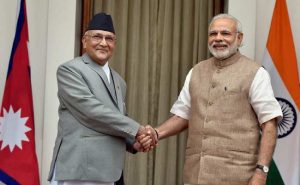 India's latest statement about its inability to participate in the SAARC summit, planned to be held in Pakistan, clearly signals that the moribund eight-nation South Asian regional grouping is headed for a prolonged spell in wilderness.
In his meeting with his Nepalese counterpart K.P. Sharma Oli in New Delhi on April 8, India's Prime Minister Narendra Modi made it clear that given continuing cross-border terror from Pakistan, it won't be possible for India to participate in the SAARC summit in Pakistan.
"The prime minister (Modi) mentioned that he very enthusiastically participated in the Kathmandu (SAARC) summit, but given the current state of play where there is cross-border terrorism – and this is a disruptive force in the region. It is difficult in such circumstances to proceed with such initiatives," India's Foreign Secretary Vijay Gokhale told journalists in the Indian capital after the India-Nepal talks.
The renewed enunciation of India's stance came weeks after Pakistani Prime Minister Shahid Khaqan Abbasi visited Kathmandu and sought Mr Oli's support for convening the SAARC Summit in Islamabad.
India's studied position on the SAARC summit in Pakistan underlined the deepening chill in India-Pakistan ties, which was recently strained further due to mutual recriminations over harassment of each other's diplomats posted in Delhi and Islamabad.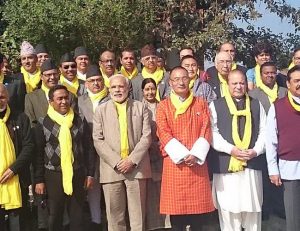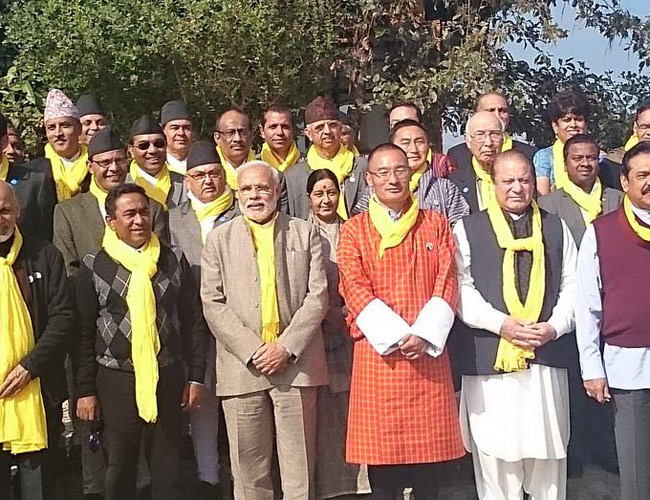 The South Asian Association of Regional Cooperation (SAARC), created to promote and enhance regional integration in South Asia, has proved to be dysfunctional largely due to India-Pakistan power play and hostility.
The last SAARC summit was held in Kathmandu in 2014, where PM Modi unveiled ambitious plans to revitalise SAARC through a host of pioneering initiatives, including the SAARC satellite, which finally was launched in 2017.
India boycotted the SAARC summit, which was to held in Islamabad in 2016, due to the terror attack in north Kashmir perpetrated by Pakistani militants, and managed to get the support of other key SAARC countries, including Bangladesh, Bhutan and Afghanistan. The SAARC summit in Pakistan was finally put off indefinitely.