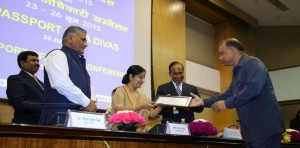 Blending speed with security – this new mantra of India's passport services has been exemplified in the new guidelines which assure Indian citizens a fresh passport under the normal category in a week, if their applications are accompanied by three basic documents. These three documents include copies of Aadhaar card, electoral photo identity card (EPIC) and PAN card, besides an affidavit in the format of Annexure-I (declaration of citizenship, family details and no criminal record).
The new rules were announced by India's External Affairs Minister Sushma Swaraj on January 25. This is a big advance over the previous procedures which could take a month or more, with police verification contributing to delays. Under the new guidelines, the police verification will take place only after the passport is issued to first-time applicants furnishing the three core documents.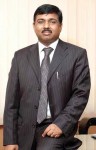 "The idea was to issue passports swiftly to those persons who are well-documented. The idea is to blend speed with security in issuance of passports," Muktesh Pardeshi, Joint Secretary (PSP) and India's Chief Passport Officer Muktesh Pardeshi told India Writes Network in an interview. "The reason why we decided to introduce the new guidelines was because the police verification wasn't catching up with reforms of the rest of the passport services," he explained. "In case of adverse inputs from the police authorities, after the issuing of passports in this category, the passport authorities will act promptly to cancel or revoke passports," said Mr Pardeshi.
Setting New Benchmarks
The new guidelines are part of the overall efforts for the last few years to revolutionize India's passport system to make it more citizen-centric. Over the last five years, the passport services have emerged as the embodiment of service excellence, having achieved the unique distinction of becoming the only Mission Mode Project to receive three ISO certifications (9001:2008, 20000: 2011, 27001: 2013) together. The facts tell their own story. A strategic reserve of 1 crore passport booklets has been created to ensure that shortage of booklets never becomes a constraint on timely issue of passports.   More than 120,000,00 passport-related applications were processed in 2015, and over 1,00,000 Common Service Centres across the country co-opted for filing passport applications online. The average passport issuance time (excluding police verification process) has been brought down to under 21 days for 96% of the applications.

Last year, 123 Passport Seva Camps were organized, and 401 Passport Melas held during the weekend to meet high passport demand in various states. The number of pubic dealing counters has been increased from 350 to 1610 in the new system and public dealing hours have gone up from 4 hours to 7 hours a day. The top five states in terms of number of passport applications received were Kerala, Tamil Nadu, Uttar Pradesh, Maharashtra and Andhra Pradesh, accounting for more than 50 percent of total applications.
India's passport services have cast their net far and wide, encompassing the entire country, including far-flung areas in Ladakh and Lakshadweep. The government has fast-tracked operationalisation of new Passport Seva Kendras (PSK) in the north-eastern states of India—Meghalaya, Manipur, Mizoram and Sikkim besides the one already functional in Assam. PSKs in Arunachal Pradesh, Nagaland and Tripura are poised for operational launch.