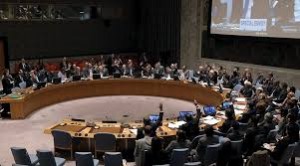 In what could be seen as a major success for the international community, the ceasefire in Syria finally went into effect after the US and Russia jointly pushed for the truce in the strife-torn country. The civil war resulted in displacing millions of people from their homes and triggered an unprecedented exodus of Syrians to Europe and other parts of the world.
The ceasefire seeks to bring representatives of the Syrian government and the opposition to the negotiating table in Geneva for talks on a political transition. UN envoy, Staffan de Mistura, announced that peace talks would resume on March 7 if the cessation of hostilities "largely holds."
This ceasefire deal could be taken as the first tangible progress made in an effort to bring peace closer for Syria. The truce, however, excluded ISIS and Al-Qaeda backed Nusra front. The Syrian government and the opposition, which includes rebel groups also, have agreed to abide by the ceasefire. Mr Mistura said that initial reports indicated that within minutes of the ceasefire being agreed both Damascus and the rebel-held town of Daraya suddenly "had calmed down."
"In the first half hour of the cease-fire the situation is relatively calm but tense," opposition activist Ahmad al-Masalmeh said. The US is reacting cautiously to the ceasefire. White House Press Secretary Josh Earnest said: "We do anticipate we're going to encounter some speed bumps along the way". He added that there will be violations.
The US has put the onus on Russia and its allies to ensure the success of the ceasefire by living up to their commitments under the agreement. "The world will be watching," US President Barack Obama said.