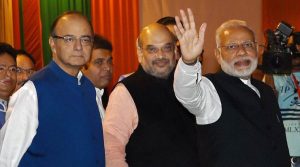 "People are queuing up for a better India." This is Prime Minister Narendra Modi's message to the critics of his controversial de-monetization move of scrapping the existing high denomination notes of Rs 1,000 and 500 to weed out black money in the country.
Amid the opposition's mounting criticism of the demonetization policy and the ever lengthening queues in front of banks and ATMs, Mr Modi robustly defended his decision, telling his party MPs that it was the beginning and not the end but the beginning of our deep and continuous struggle against black money."
"I am not here for myself or my associates, I am here for poor. Welfare of poor will happen," Mr Modi said.
The ruling BJP rallied to the defence of their leader, signalling that there will be no rollback of the scheme under which all Indians have to deposit their cash in high denominations in banks or exchange them for new currency notes till December 31, 2016.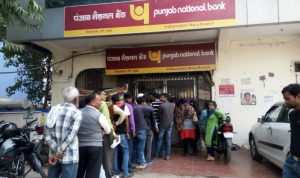 Mr Modi told party MPs  that the opposition is "spreading misinformation" and asked them to educate the public about myriad benefits of the reform.
The BJP Parliamentary meet also passed a resolution commending the PM for his "great crusade" against black money.
Finance Minister Arun Jaitley evocatively described the post-demonetization India as the "new normal". "By stopping the 'normal' of the last 70 years, PM Modi has created a new 'normal," Mr Jaitley said.
Mr Modi also exhorted citizens to rate the demonetisation decision on the Narendra Modi app. I want your first-hand view on the decision taken regarding currency notes. Take part in the survey on the NM App," Mr Modi tweeted.