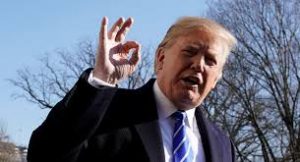 Seoul is proposing to hold high-level talks on January 9 with Pyongyang at the demilitarized zone between the two countries, South Korea's Unification Minister Cho Myoung-gyon said on Tuesday.The minister suggested holding talks at the Panmunjom village after Kim Jong Un expressed hopes that the country's athletes would take part in the upcoming Winter Olympic Games set to take place in South Korea.
Seoul Sincere in Seeking Constructive Talks With Pyongyang
"Trump's confrontational tactics could very well derail the chances for talks," historian and journalist Tim Shorrock said on Tuesday. "His tweet [on Tuesday] morning already expresses the US disinterest in North-South dialogue."Choi's comments offered genuine prospects for constructive talks that could defuse tensions and help steer the Korean peninsula away from the threat of a full-scale war that could rapidly go nuclear, Shorrock, an expert on Korea and Northeast Asia said.
Shorrock recalled that South Korea's new President Moon Jae-in has consistently championed detente with the North and was a consistent supporter of the "Sunshine" policy of systematically improving ties with the North pursued by some previous leaders in Seoul.
The mainstream US media had sought to distort statements coming out of Pyongyang to make it appear that North Korea's leaders were determined on nuclear confrontation and they had ignored Kim Jong Un's clear call to reopen serious constructive talks with the South, Shorrock pointed out.
"It is shameful that the US media has chosen to focus almost solely on Kim's statement that North Korea is now a nuclear power and completely missed his offer to begin a dialogue with South Korea," he said.
US policy on North Korea appeared to be driven by hard-line National Security Adviser H.R. McMaster, an active service US Army lieutenant general who has expressed his determination to prevent North Korea having any nuclear deterrent to protect itself, Shorrock noted."The guy to watch is H.R. McMaster, who seems to be running Trump's Korea policy. He has said that living with a nuclear North Korea is impossible and that deterrence is not an acceptable alternative. That kind of talk leaves only one choice for North Korea — surrender their weapons or war," he said.
Trump Strategy Offers No Hope of Ending Korea Nuclear Impasse
Independent Institute Center for Peace and Freedom Director Ivan Eland agreed that current US policy, spearheaded by Trump's threats, offered no hope of defusing the danger of nuclear conflict in northeast Asia and that they threatened to undermine any new dialogue between North and South Korea."If the two Koreas begin to have better relations, it will probably not be because of the blustering Trump," he said.
US Envoy to UN: No Recognition of Intra-Korean Talks Unless Nuclear Issue Solved
However, Eland expressed skepticism that Kim would be prepared to make even the minimal concessions that South Korea would require to allow the North to participate in the Winter Olympics."Unless Kim Jong Un backs away from his economic and military demands, North Korea's participation in the Olympics seems to be a long shot," he said.The United States will not recognize any possible talks between North Korea and South Korea unless the talks result in the ban of all nuclear weapons on the Korean Peninsula, US Ambassador to the United Nations Nikki Haley said on Tuesday."North Korea can talk to anyone they want, but the United States is not going to recognize it or acknowledge it until they agree to ban the nuclear weapons that they have," Haley told reporters.North Korean leader Kim Jong Un, center, speaks with Pak Pong Ju, right, and Hwang Pyong So, left, during the opening ceremony of the Ryomyong residential area, a collection of more than a dozen apartment buildings, on Thursday, April 13, 2017, in Pyongyang, North Korea.
Moreover, the United States will initiate additional measures against Pyongyang if the North Korea conducts another ballistic missile test, Haley warned during a press briefing on Tuesday."As we hear reports that North Korea might be preparing for another missile test, I hope that does not happen, but if it does we must bring even more measures to bear on the North Korean regime," Haley said.In addition, Washington remains skeptical about the prospects of any talks between North Korea and South Korea and is unlikely to play any role in bilateral dialogue between the two countries, US State Department spokesperson Heather Nauert said on the same day.
Courtesy: Sputnik News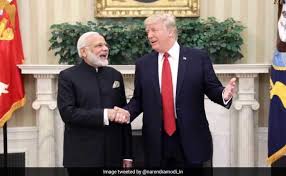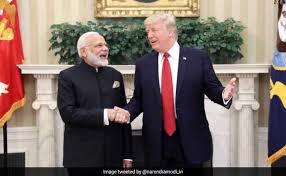 Initial anxieties about how President Donald Trump's volatile policy postures and nationalist agenda will impact the India-US relations have now become muted. PM Modi's visit to the US, followed by Washington's greater receptivity towards New Delhi's concerns on terrorism and Afghanistan, has infused a new dynamism in India-US relations, says Meera Shankar, India's former ambassador to the US in an article written exclusively for India and World, a pioneering magazine focused on international relations
The election of Donald Trump as President of America brought new uncertainties in India-US relations. His "America First" approach and call for strong trade action to protect American jobs from being shipped overseas promised fresh trade frictions and the lack of clarity on the US's role in the Asia-Pacific raised questions whether the Strategic Partnership would be diluted in favour of a more transactional approach. Today, eight months down the road and following Prime Minister Modi's visit to the US in June, 2017, the India-US Partnership is on course, centred on shared interests in countering terrorism, managing a more assertive China and shaping a balance conducive to peace and stability in the broader Asia-Pacific region.
Today, months down the road and following Prime Minister Modi's visit to the US in June, 2017, the India-US Partnership is on course, centred on shared interests in countering terrorism, managing a more assertive China and shaping a balance conducive to peace and stability in the broader Asia-Pacific region.
Afghanistan Connect
This was dramatically underlined in President Trump's articulation of his new policy on Afghanistan and South Asia in which he agreed to (reluctantly) increase US troops in Afghanistan. He also made it clear that the US policy would not be based on timelines for withdrawal but on conditions on the ground and vowed to remove operating restrictions on US troops and expand authority for counter-terrorist operations. He reaffirmed the continued commitment to build Afghan capabilities and warned Pakistan to act against terrorist safe havens there, cautioning that "no partnership can survive a country's harbouring of militants and terrorists who target US Service members". There were, however, few details on how the US will concretise its new approach to Pakistan and what instruments it will use.
Strengthening the US' strategic partnership with India would be a key element of the new policy. Trump called on India to play a bigger role in Afghanistan, especially in the field of economic assistance and development. He declared the US commitment to work together with India for "pursuing their shared objectives for peace and security in South Asia and the broader Indo-Pacific region". Coming, as this did, after prolonged silence on Afghanistan and President Trump's declared scepticism on military entanglements abroad, the policy brought new clarity in the Trump Administration's approach. This has been welcomed by the Indian government which has been concerned that a vacuum in Afghanistan, and the resultant chaos, could lead to a sharp resurgence in jihadi forces there.
New Vistas: 2+2 Dialogue
The Afghan policy followed the announcement that India and the US would enhance their Strategic Dialogue through a new 2+2 format, possibly hiving off the Commercial Dialogue as a separate forum.
Counter-terrorism cooperation has strengthened in recent years, focussing on better sharing of information and intelligence cooperation, capacity building and technology up-gradation. A process of consultations on designation of terrorist organisations has been put in place. The Trump administration has been far more forthcoming on India's concerns. The US has, for the first time, designated a Kashmir centric group, Hizb-ul-Mujahideen, and its leader, Syed Salahuddin, as a foreign terrorist organisation. Apart from the financial sanctions that this would entail on the part of the US, of significance is the removal of the cloak of political legitimacy which the Hizb claimed for its acts of terrorism in Jammu and Kashmir.
Defence Ties Phase II
The defence sector has emerged as one of the most promising areas of cooperation. The Indian defence forces undertake more military exercises with the US than with any other country. This year's Malabar naval exercise was more complex and involved the navies of three countries: India, the US and Japan. India's defence purchases from the US have been growing and are around $14 billion. As orders in the pipeline fructify this is poised to touch $19 billion. Indeed, India is now one of the largest purchasers of US equipment.
Strengthening the US' strategic partnership with India would be a key element of the new policy. Trump called on India to play a bigger role in Afghanistan, especially in the field of economic assistance and development. He declared the US commitment to work together with India for "pursuing their shared objectives for peace and security in South Asia and the broader Indo-Pacific region".
More important, from India's point of view, is the US willingness to look beyond a buyer-seller relationship to a partnership for joint development and joint production under the Defence Technology and Trade Initiative (DTTI).
Maritime Security
India and the US share the objective of keeping open the sea-lanes which are the arteries of trade. The conclusion, in 2016, of a White Shipping Agreement between India and the US and the Memorandum on Logistics Exchange (LEMOA) provide a framework for strengthening their cooperation. A Maritime Security Dialogue has been initiated with counter piracy, counter terrorism, counter proliferation, humanitarian assistance and disaster relief identified as potential areas of cooperation.
The Trump administration has been far more forthcoming on India's concerns. The US has, for the first time, designated a Kashmir centric group, Hizb-ul-Mujahideen, and its leader, Syed Salahuddin, as a foreign terrorist organisation.
Protectionist anxieties
Trade and economic cooperation have been key drivers of India-US relations. The US is India's largest trading partner with trade in goods and services touching $114 billion in 2016. The US is one of the major investors in India with cumulative investment of US $28 billion, according to US data. Investment from Indian companies in the US has been growing at a fast pace, touching $17 billion, according to Indian data. The US is also the largest source of financial and technical collaborations for Indian companies.
The Trump Administration has upended the Republican Party's traditional commitment to free trade in favour of a more nationalist and protectionist approach and this is an area of potential friction. There are differences over market access, intellectual property and movement of skilled personnel.
India and the US have divergent approaches on several global issues flowing from their different levels of economic and social development. President Trump has walked out of the Paris Accord on Climate Change. Ironically, however, given the Trump Administration's more inward focus, the salience of differences over several of these issues should reduce. President Trump has reiterated the US support for India's permanent membership of the UN Security Council which President Obama had declared in 2010. The US also continues to support India's membership of the NSG, Australia Group and Wassenaar Arrangement. India has already become a member of the Missile Technology Control Regime with the US support. These processes should be taken to conclusion to facilitate India's full integration in global security systems.
The India-US relationship is not limited to the two governments, but is people-centric with the 4 million Indian American community providing a vital bridge in widening the links between the two countries. Talented Indian Americans are not only contributing to innovation and economic growth in America, but are increasingly playing a larger role in US public life.
Convergent Interests
Broadly, President Trump is carrying forward the India-US Strategic Partnership. Initial concerns about how his nationalistic and often unorthodox agenda would impact on bilateral relations have been quietened. Prime Minister Modi and President Trump have established a good personal equation. Increasingly convergent interests in peace and security in Asia and shared democratic values shape this relationship which enjoys support across the political spectrum in the US and broad political support in India. This should help to cushion and steady the relationship as the US confronts increasing political divisions at home.
The Trump administration has reaffirmed this decision as also the continuation of the DTTI. However, progress under the DTTI has so far been hamstrung in the absence of appointment of officials on the US side to carry it forward. Helping to build India's domestic defence manufacturing capabilities is a win-win proposition for both countries and needs to be pursued with greater energy and focus.
Prime Minister Modi and President Trump have established a good personal equation. Increasingly convergent interests in peace and security in Asia and shared democratic values shape this relationship which enjoys support across the political spectrum in the US and broad political support in India. This should help to cushion and steady the relationship as the US confronts increasing political divisions at home.
(Meera Shankar served as India's Ambassador to the US and Germany. She was India's second female ambassador to the US).
To read the full article, subscribe to India and World magazine, write to editor@indiawrites.org, indiaandworld@hotmail.com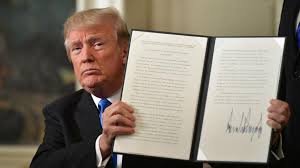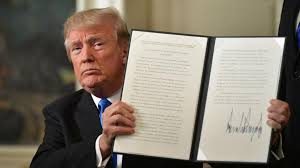 For a gentile, kafir, infidel and pagan, Jerusalem might be another piece of territory as good or as bad as Alaska. This is, however, not true for the followers of the three Abrahamic faiths, and with valid reasons. Their genealogical trajectory is sequential and closely intertwined and some of their key historical moments are traced to the City of Jerusalem. Religion is an article of faith and hence one either accepts all beliefs and traditions or rejects them altogether; and modernity presupposes that no faith is inherently superior to or supersedes the other.
According to Islamic traditions, between 610 and 623 CE, Jerusalem was the direction of prayer or Qibla until it was changed towards the Ka'aba in Mecca by Prophet Mohammed in February 624. The city is also associated with the Prophet's ascendance to heaven or the Night-Journey and his Ascension on a winged horse traced to 620 CE. Thus, Jerusalem is the third holiest place in Islam after Mecca and Medina.The city is also closely linked to Christianity. While Jesus Christ's birth is traced to a manger in nearby Bethlehem, the central elements of Christianity are linked to Jerusalem. Believers trace the last thirteen steps of Christ in the old city, and the crucifixion and resurrection, the very core of Christianity, is located in the city where the Church of the Holy Sepulchre stands today.
For the Jews, Jerusalem was the home of their two ancient temples, both being destroyed by invading armies; the first by the Babylonian ruler Nebuchadnezzar II in 586 BCE and the second by the Romans in 70 CE. Hence, Jerusalem is the holiest place for the Jews.Despite all three religions tracing their origins to Abraham, interfaith accommodation over Jerusalem has been limited. Over centuries, Christians have largely diluted and even abandoned their political claims and, until the June War, Jewish claims to the old city and the Western Wall remained dormant. This is, however, not the case for Muslims whose rulers continuously controlled the city since the early seventh century and until 1917, except for the Crusades era.
Holy and Unholy
Regarding theology and historicity, Jerusalem is sacrosanct and intertwined with all the Abrahamic faiths. Politics is, however, a different matter. Even after the Oslo Accords, many Palestinian leaders including Chairman Yasser Arafat had questioned Jewish claims to the city. For a vast majority of Arabs and Muslims, the presence of the Second Temple in the Old City was nothing more than a myth. In their eagerness to reject Israeli claims to that part of Jerusalem, they do not hesitate to reject even Jewish religious claims. This revisionist approach towards Judaism got a boost in October 2016 when UNESCO adopted a resolution that tacitly rejected any Jewish claims to the city. This resolution was repeated twice during 2017.
Recognition of the Jewish claims appears to be so frightening that many Arab and Islamic leaders, scholars and laypersons merely refer to the Christian and Muslim claims and rights to the city and consciously omit the Jewish dimension. Using the present Israeli occupation of Jerusalem as a pretext, even some Indian observers and scholars tend to trace the origin of the city and its religious claims only to the birth of Jesus Christ.
The religious dimension of the city gets complicated if one looks at the evolution of the al-Aqsa mosque within the Walled City. Shortly after his army captured Jerusalem in late 637 CE, Caliph Umar visited the city and offered prayers. The construction of the al-Aqsa mosque began a few years later during the Umayyad period (661-750) and was finalized in 705 CE. The problem lies in its location, namely, upon the ruins of the Second Temple. Thus, al-Aqsa mosque stands atop a pre-Islamic, non-Islamic and unIslamic religious structure. Unfortunately, even scholars on the Middle East rarely flag this central issue of the location of al-Aqsa, lest Islamic claims to Jerusalem become contested and controversial. History can never be revised let alone undone, but a balanced, dispassionate and non-partisan recognition of its trajectory will lessen much of the tension over Jerusalem.Even without the religious dimension, geographically there are multiple Jerusalems, each with a specific timeframe and political baggage.
How many Jerusalems?
Though all the Abrahamic faiths lay claims to Jerusalem, in the modern political context, the city has different geographic contours. Under the partition plan approved by the UN General Assembly on 29 November 1947, Jerusalem and its surrounding areas including Bethlehem were declared corpus separatum. The UN thereby sought to place the city under an international regime due to the shared and contested religious claims over it.
The Declaration of Independence which announced the establishment of Israel hours before the British departure on 14 May 1948 was conspicuously silent on the country's capital. Formally giving up Zion (another name for Jerusalem) would have meant the realization of Zionism without Zion. At the same time, a formal declaration of Jerusalem as the capital would have angered many Christian or Christian-majority countries, including the US, whose recognition was critical for the Jewish State. With the partition plan already dividing international opinion, the infant state did not have the luxury of ticking off international opinion at its birth. Its entry into the UN, formalized in May 1949, was another compulsion and hence the otherwise colourful and detailed Israeli declaration of independence was silent on the question of its capital.
Meanwhile, the UN-sponsored Armistice Agreement between Israel and the Hashemite Kingdom of Jordan signed on 3 April 1949 formalized the division of Jerusalem, namely Israeli control of West Jerusalem and Jordanian control and subsequent annexation of East Jerusalem, including the old city and its religious sites holy to all the three Abrahamic faiths. This brought in the concept of West and East Jerusalem into the political discourse of the Middle East. Later that year, Israel declared the Western part of the city as its capital and gradually established or moved all its sovereign institutions, such as the office of the President, the seat of the Supreme Court, Knesset and government offices. By the early 1950s all the ministries except the Ministry of Defence were shifted to West Jerusalem.
West Jerusalem, which Israel declared as its capital has, however, not been recognized by much of the international community. Until President Donald Trump's sudden announcement, even the US never recognized Israel's claims to West Jerusalem as its capital. For a while, a few Latin American countries had gone along with Israel but reversed their decision in the wake of Arab political pressure.
Until the June War, East Jerusalem was under Jordanian control and occupation. Their control of the Old City and the third holiest place of Islam was a consolation for the Hashemites who lost Mecca and Medina to the al-Sauds in the 1920s. There were suggestions that the Hashemites were toying with the idea of declaring East Jerusalem as their capital but that they were dissuaded by the British. During this period, a number of Jewish synagogues in the old city were desecrated, damaged or even destroyed and even non-Israeli Jews were prevented from praying in the Western Wall. At the same time, despite international disapproval, the Armistice Agreement of 1949 institutionalized a de facto partition of the city and this status continued until 1967.
During the June War, Israel captured, along with the West Bank, the eastern part of Jerusalem, including the Walled City and since then this has remained under its control. Even as West and East Jerusalems remained high on the international agenda, Israel sought to remove the Green Line (the pre-June armistice lines) on the ground. Through a host of political and legislative moves, it sought to declare Jerusalem to be its 'united, undivided and eternal capital'. And it also sought to establish this fact on the ground through the construction of settlements beyond the June 1967 border. But the international community, including the US, never recognized the eastern part of the city as a part of Jerusalem or Israeli territory. Thus, East Jerusalem entered the political lexicon of the Middle East after the June War.
Israeli activities since 1967 have led to the introduction of nomenclatures such as Municipal Jerusalem, Greater Jerusalem and Jerusalem security perimeters. Though administrative in nature, they also indicate Israel's territorial expansion through the annexation and seizure of lands beyond the Green Line. At the height of the Oslo process, the Arab village of Abu Dis in the old city was often suggested as a possible Palestinian capital.
However, the real problem of Jerusalem lay in the Walled City, which houses the ruins of the Western Wall, Holy Sepulchre and al-Aqsa Mosque. Despite its proximity of only a few hundred yards, the Christian holy site can be separated due to it distinct geographical location, but this is not possible for the other two sites. Al-Aqsa and Harem al-Sharif stand on top of the ruins of the Western Wall. Over the years, as noted above, Christian political claims over the city have receded leaving the other two faiths to seek exclusive claims and sovereignty. Besides seeking exclusive control and sovereignty over the Walled City, the Palestinian leadership has no alternate option for Jerusalem.
The Oslo process was possible partly because of the Israeli willingness to discuss contentious issues including Jerusalem during the final status negotiations. But the absence of meaningful progress on the core issues brought the peace process to a halt. At the same time, it is essential to recognize that while other issues are bilateral in character between Israel and Palestine, Jerusalem is special in that not just Arab countries but Muslim societies beyond the Middle East have also acquired a stake and hence a veto in its resolution.
During the Camp David talks between Prime Minister Ehud Barak and Palestinian leader Yasser Arafat in the summer of 2000, President Bill Clinton floated the idea of vertical and horizontal sovereignty over the contested religious space with Jerusalem remaining the shared capital of both the people. This presupposes mutual respect and accommodation, which is absent at present.
Jerusalem is not a legal or political issue. It is an emotional problem that defies reason, logic or evidence. Claims are absolutist with little room for compromise and accommodation. The issue is so vast and complicated one can easily pick up a particular issue, timeframe or logic and make a passionate case for it. As it is said, everyone is right to the extent of their knowledge.
Occupied Jerusalem
There is near unanimity among scholars and laypersons alike that Jerusalem, especially the Walled City, is an occupied territory. But who is the occupying power? It is often forgotten that this has been the case for centuries and that only the occupying powers have been different. Israeli occupation began with the June War of 1967, but the question of 'occupation' did not begin then. Until it lost the West Bank to Israel, Jordan had occupied the old city of Jerusalem. During the Arab-Israeli War of 1948, the Arab Legion of the Hashemite Kingdom captured the old city including the holy sites of all the three Abrahamic faiths and subsequently annexed it along with the West Bank. This was not accepted by much of the international community just as it did not recognize Israeli actions beyond the pre-June 1967 borders.
Prior to the Jordanian move, Jerusalem and the wider Palestine came under British control during the First World War after the allied army led by General Edmund Allenby entered the city on 9 December 1917. This was weeks after the Balfour Declaration which expressed British support for a Jewish homeland in Palestine. Until then, Jerusalem was under Islamic control and sovereignty following its liberation from the Crusaders by Saladin in 1187. During the previous two centuries, since the Crusaders laid siege to the city in 1099, Jerusalem was under Christian control.
Before that, Jerusalem came under Arab and Islamic control in the year 637 after the armies of the Second Caliph Umar laid a successful siege and captured the city from the Byzantine Empire. For its part, Byzantium had captured the city from the Early Roman Empire. And, as for the Roman Empire, the armies of Pompey the Great laid siege to Jerusalem in 63 BCE and this eventually culminated in the Jewish tragedy of the destruction of the Second Temple in 70 CE and their dispersal or Diaspora.
In short, Jerusalem came under Roman rule in 63 BCE; Islamic rule in 637 CE; under the Crusaders in 1099; under Saladin in 1187; under the British in 1917; under the Jordanians in 1948 and under Israel in 1967. Hence, the question of 'occupation' is entirely subjective and people decide the timeframe of 'occupation' in line with their religious beliefs and political convictions.
Trump and Jerusalem
In October 1995, during the heydays of the Oslo process, the US Congress passed the Jerusalem Embassy Act, which demanded the relocation of the American embassy from Tel Aviv to Jerusalem and to recognize that city as Israel's capital. However, citing larger American interests, successive presidents deferred the move. At the same time, since 1967, various US administrations have considered areas beyond the Green Line, including East Jerusalem, to be a part of the Occupied Territories. For example, President Barack Obama's formulation of May 2011 that the final borders between Israel and Palestine "should be based on the 1967 lines with mutually agreed swap" was legally correct but led to a diplomatic row with Prime Minister Benjamin Netanyahu.
On 6 December, much to the surprise of the international community, President Trump announced that he had "determined that it is time to officially recognize Jerusalem as the capital of Israel" and went on to add that, like other sovereign nations, Israel has the right "to determine its own capital". He located this move within the context of the peace process.
President Trump's move, which has enraged many US friends, infuriated Muslim allies and spurred massive protests in different parts of the world, has opened a Pandora's Box and raised many questions than answers. Does it mean that the US has accepted Israeli claims of Jerusalem being its 'united and undivided' capital, including the old city? Is it an abandonment of the American position of East Jerusalem being part of the Occupied Territories? If it means recognition of only West Jerusalem, is President Trump merely accepting the pre-1967 Israeli claims without any rights over the old city? Such questions are especially valid in the context of Trump's call on "all parties to maintain the status quo at Jerusalem's holy sites, including Temple Mount, also known as Haram al-Sharif."
Despite the international uproar, the wording of President Trump's statement indicates that recognition of Jerusalem as Israel's capital is accompanied by a subtle reiteration of partition of the city into West and East Jerusalem, which is not the Israeli position. In that sense, there is no need for Netanyahu to celebrate.
India and Jerusalem
Until 1992, India followed a cautious policy of recognition-without-relations towards Israel for over four decades. Like in the case of many other countries, India's normalization of relations with Israel was followed by the establishment of a diplomatic mission in Tel Aviv. After the establishment of the Palestine National Authority, New Delhi established a mission in the Gaza Strip in 1996, which was moved to Ramallah in 2003 when Arafat shifted his headquarters to the West Bank. The Indian mission in the Palestinian territories reports directly to South Bloc and not to the embassy in Tel Aviv, thus reiterating the legal separation between Israel and Palestine.
For nearly a decade, incidentally coinciding with UPA rule, India's support for a Palestinian state was accompanied by an explicit reference to East Jerusalem being the Palestinian capital. If the international community and the UN do not recognize West Jerusalem as Israel's capital, the same holds true for East Jerusalem as the Palestinian capital. However, political considerations resulted in a number countries embracing and endorsing the Arab-Islamic position on Jerusalem. This was reflected in multilateral forums such as BRICS and IBSA. During his initial months in office, even Prime Minister Narendra Modi adhered to this position.
However, a major shift became noticeable during the visit of President Mahmoud Abbas in May 2017. With the Palestinian President standing by his side, Prime Minister Modi reiterated India's support to Palestinian statehood but carefully avoided any direct reference to East Jerusalem. This shift indicated an Indian recognition of the complexities surrounding Jerusalem and the need for a settlement among the parties concerned. Only a few weeks earlier, India had reversed its earlier position and abstained over a UNESCO resolution that denied any Jewish links to the city. Indeed, the absence of any reference to East Jerusalem was also noticeable in the statement that BRICS leaders including Modi issued in Xiamen in September 2017.
The absence of any reference to East Jerusalem as the capital of the future Palestinian state led to suggestions that India was moving towards accepting the city as Israel's capital. This was flagged when Prime Minister Modi visited Israel in July 2017. While staying at the King David Hotel in Jerusalem, he skipped the Palestinian headquarters in Ramallah located only a few miles away.
In the aftermath of President Trump's Jerusalem announcement, there were media speculations about the Indian stand especially given a non-committal statement issued by the Ministry of External Affairs observing that "India's position on Palestine is independent and consistent. It is shaped by our views and interests, and not determined by any third country." This bland statement without any reference to Jerusalem did not, however, satisfy many who felt it was insufficient, vague, anti-Palestinian and even anti-Muslim.
States are less ideological and more responsible than individuals and rhetoric is unsuitable and counterproductive. If one looks at some of its recent positions, it is obvious that the Indian government is aware of the complex religious claims and political contestations over Jerusalem. The city is not Berlin to be divided or Chandigarh to be shared. It is a theological, geographical, historical, archaeological, political and emotional issue with contested claims and overlapping legacies. While it is necessary to simplify the problem, looking for a simple solution is dangerous and irresponsible. From India's viewpoint, let the parties concerned—Israel, Palestinians and the wider Arab-Islamic world—reach a settlement based on respect, compromise and accommodation. Thus, if India no longer recognizes East Jerusalem as the Palestinian capital, it is also not recognizing West Jerusalem as Israel's capital. Is there a better option?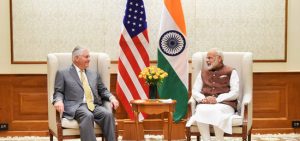 Setting the tone of his maiden official visit to New Delhi, US Secretary of State Rex Tillersonhad expressed last week the US administration's determination to "dramatically deepen ways" to build an ambitious strategic partnership with Indianot just specific to South Asia but also including the Indo-Pacific, with an eye on China's rising assertiveness in the region.In New Delhi on a 36-hour visit, Mr. Tillerson reaffirmed his country's support for India's rise as a regional power and providing further assistance in advancing India's military mordernisation by equipping it with best technologies.Speaking to the media after her extensive talks with the visiting US diplomat on October 25, India's External Affairs Minister Sushma Swaraj was unequivocal in expressing India's stance vis-à-vis terrorism emanating from Pakistan when she said that "America's South Asia policy can succeed only if Pakistan will act decisively against terror groups" operating from its soil. "India and the US discussed that no country in the world should provide safe havens to terror groups. Any country backing terrorism must be made responsible," she said.
Sharing India's concerns on Pak-sponsored terrorism, Mr. Tillerson,who had stopped over in Islamabad and held meetings with Pakistani Prime Minister Shahid Khaqan Abbasi, Foreign MinisterKhwaja Mohammad Asif and Army Chief General QamarJaved Bajwa, before flying into New Delhi, said that "terror safe havens will not be tolerated". "We have extended to Pakistan certain conditions and expectations we have in particular with regard to these organisations and the leaders of these organisations," he said. Mr. Tillerson also expressed concern that these terror groups could pose a threat to Pakistan's own stability. "It is not in anyone's interests that the government of Pakistan be destabilised," he saidadding that India and US, therefore, have a mutually shared interest in working towards containing and eventually eliminating these organisations.
Mr. Tillerson,who had also made an unannounced visit to Kabul as part of his six-nation tour, said that India was crucial for America's Afghan strategy. Unveiling his policy on Afghanistan in August, President Donald Trump had envisaged a bigger role for India in the ongoing peace and reconciliation process in Afghanistan, following which India has been actively engaged in various developmental and infrastructure building projects in Afghanistan.
Among the other important issues that were talking- points during the EAM's meeting with the vising US diplomat was the Indo-US cooperation in the broader Indo-Pacific region and an initiation of "2 plus 2" dialogue beginning early next year. Mr. Tillerson said, "I look forward to further cooperation in the broader Indo-Pacific region as we both promote a rules-based approach to commerce and a transparent and sustainable approach to economic development. We are glad to be joined in this effort by our close mutual partner Japan."
Speaking about concerns over H1B and L1 visas, Ms. Swaraj said that a two-pronged approach is being followed to find a solution to the visa issue so that Indian professionals are not affected adversely.Later in the day Mr. Tillerson called on Prime Minister Narendra Modi and held wide-ranging talks on bolstering the bilateral relationship. "They affirmed that a strengthened India-US partnership is not just of mutual benefit to both countries, but has significant positive impact on the prospects for regional and global stability and prosperity," said a statement from the Prime Minister's Office.
During the talks, both sides expressed the need to step up "cooperation in combating terrorism in all forms and promoting regional stability and security."National Security Adviser Ajit Doval's meeting with the visiting dignitary earlier in the day had also focussed on tackling terrorism and extremism in all forms.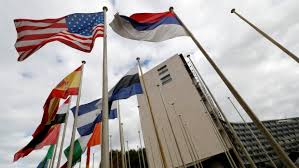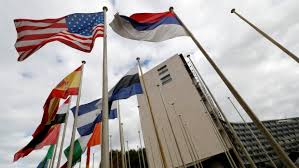 Citing anti-Israel bias, mounting arrears and a need for fundamental reforms, the Unites States has decided to quit the United Nations Educational, Scientific and Cultural Organisation (UNESCO) by end of this year, marking yet another withdrawal from world organisations by the Trump administration.US spokesperson Heather Nauert said in a statement: "This decision was not taken lightly, and reflects US concerns with mounting arrears at UNESCO, the need for fundamental reform in the organisation, and continuing anti-Israel bias at UNESCO." The US will, however, remain engaged with the organisation it helped set up the UNESCO in 1945 as a non-member observer state.
Praising the US decision to withdraw from UNESCO, Israel, too, has announced its decision to leave the organisation which it accused of becoming a "theatre of the absurd".This is not the first time the US has pulled out of the organisation. In 1984, President Ronald Reagan had withdrawn from UNESCO citing bias toward Soviet Union. The US rejoined the UN agency 18 years later in 2002 during the presidency of George W Bush.
Almost 20 per cent of UNESCO's budget was funded by the United States at one time. But in 2011, when Palestine was included as a full member, angering the Israelis, the US stopped its funding. The US now owes a debt of about $550 million to the Paris-based organisation.  Expressing her disappointment at the US decision to withdraw from the agency, director-general of UNESCO, Irina Bokova, said: "At the time when conflicts continue to tear apart societies across the world, it is deeply regrettable for the United States to withdraw from the United Nations agency promoting education for peace and protecting culture under attack." With a mission to promote peace and cooperation among nations, UNESCO has been engaged in pioneering work in the field of preserving heritage sites, improving education and promotion of science and culture. But it has also courted controversy on several occasions.Citing UNESCO's decision to designate Hebron's Old City and the Tomb of the Patriarchs as Palestinian territory as highly politicised and "foolish", US Ambassador to the UN Nikki Haley stressed that the organisation's actions have become a matter of "chronic embarrassment". She also criticised the UNESCO's decision of keeping Syrian dictator Bashar Assad on a UNESCO human rights committee even after his murderous crackdown on peaceful protesters.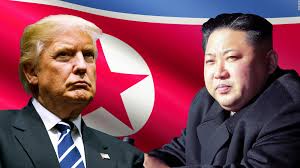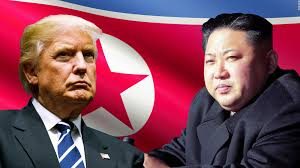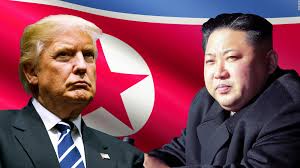 The deepening standoff with North Korea and the Iran nuclear accord are expected to top President Donald Trump's agenda when he delivers his debut address to the United Nations General Assembly session next week. He will meet jointly with the leaders of South Korea and Japan for lunch on Thursday to discuss the looming North Korean threat.
In a tweet on  September 17,  Mr  Trump mocked Kim Jong-un as the "Rocket Man" adding to his long line of inflammatory comments directed at the DPRK chief. He said: "I spoke with president Moon of South Korea last night. Asked him how Rocket Man is doing. Long gas lines forming in North Korea. Too bad!"
The Trump administration is getting increasingly vocal about the possibility of a military action if North Korea does not put a lid on its nuclear programme. The United Nations Security Council adopted a new round of sanctions on North Korea last Monday, reducing gasoline exports and crude oil supplies, in response to the nation's sixth and largest nuclear weapons test. But the defiant regime responded with a fresh missile launch over Japan on Friday warning sanctions will only further accelerate its nuclear programme.
Speaking to CNN, US ambassador to the United Nations, Nikki Haley, said, "If North Korea keeps on with this reckless behaviour, if the United States has to defend itself or defend its allies in any way, North Korea will be destroyed."
US administration officials have warned that the risk from North Korea's nuclear weapons programme is rising and that Trump will be vocal about it at the UNGA to rally international support against the rogue nation.
"He is going to have to give up his nuclear weapons, because the President has said that he is not going to tolerate this regime threatening the United States and our citizens with a nuclear weapon," National Security Advisor H.R. McMaster told ABC news.
Talking about the sanctions, McMaster said, "We all have our doubts about whether or not that's going to be enough and so we have to prepare all options. We have to make sure all options are under development to ensure that this regime cannot threaten the world with a nuclear weapon." Many US allies are, however, sceptical of the use of force to deal with North Korea.
Contrary to Trump's claims about North Korea reeling under the sanctions, reports suggest that not much difference is being observed on the ground. Military welfare remains the regime's top priority and it will cut down on the non-military use of oil pushing an already impoverished civilian population further into despair. A recent UN report suggested that North Korea had already found ways around the existing sanctions and exported about $270m in banned items between February and August this year.
With the process of UN Security Council reforms languishing, India reminded the global body that that maintaining the status quo on the council's membership is "definitely not an option".
India's Ambassador to UN Ashok Mukerji stressed that there's an imperative need to "urgently" broaden the council to make it more representative, effective and democratic.
"Maintaining the status quo as far as the membership of the Council is concerned is definitely not an option," said Mr Mukerji while participating in a briefing on UN Security Council reforms on March 26. 
"For many developing countries, it is simply untenable that out of 137 developing country members of the UN, only one has so far been accommodated as a permanent member of the Council," he said.
In the meeting, Chair of the Intergovernmental Negotiations Ambassador Courtenay Rattray laid out a framework aimed at taking the moving inter-governmental negotiations towards the next level negotiations.
India believes that the presented documents is a positive breakthrough as the world leaders had decided to take part in the 70th anniversary of UN in 2005 to achieve early reforms of the UNSC.
India, the world's most populous democracy and Asia's third largest economy, is a strong claimant for a permanent seat in the United Nations Security Council. Many countries, across the region, including the US, Russia, France and Britain have pledged support for India's candidature for a permanent seat in the UNSC.  
India's Prime Minister Narendra Modi's remarks on religious freedom and tolerance has struck the right notes elicited appreciation from the global community.
The 28-nation European Union welcomed Mr Modi's statement, saying his remarks were entirely in line with the fundamental spirit of Indian Constitution.
European Union ambassador in New Delhi, Joao Cravinho, said that Mr Modi's comments were "upholding the basic principles of freedom of religion, were very welcome and unremarkable" because they are "entirely in line with the Indian constitution, and it is not surprising he made the remarks."
"We welcome that because we know very well there are elements of discordance resulting from radical statements by different groups and it is important for political leaders to be aware of the explosive potential of religious divisiveness and communal conflicts, and Prime Minister Modi's statements were highlighting such concern," Mr Cravinho said on February 18.
The spokesperson for the United States Department of State Jen Psaki was also appreciative of Mr Modi's speech on religious freedom.
"I can say broadly that, certainly, religious tolerance and freedom is something that we support around the world, including in India," said Mr Psaki.
Americans of Indian origin also applauded Mr Modi's remarks on the right to practice religion of their choice.
"Until the right to retain one's religion is part of the international legal framework and understood to be essential to constructive interfaith engagement, we will continue to witness the annihilation of entire cultures and civilizations," Suhag Shukla, Director of Hindu American Foundation, said on February 17.
Mr Modi's remarks in support of freedom of religion came in the wake of tragic attacks on churches in the capital and controversial activities by saffron right-wing elements.
US President Barack Obama had recently stressed on the growing religious intolerance in India. During his visit to India in January, Mr Obama had said, "India will succeed so long as it is not splintered on religious lines". Later, during a National Prayer Breakfast meeting in Washington, Mr Obama noted that Mahatma Gandhi would have been shocked at the acts of intolerance in India.
Speaking at the Vigyan Bhawan in New Delhi on February 17, PM Modi had said, "My government will ensure that there is complete freedom of faith and that everyone has the undeniable right to retain or adopt the religion of his or her choice without coercion or undue influence. My government will not allow any religious group, belonging to the majority or the minority, to incite hatred against others, overtly or covertly."
Mr Modi's speech on religious tolerance is a significant reassurance for the minorities of India, but the entire nation, and not just religious minorities, is expecting him to redeem his pledge to protect the multi-ethnic and multi-cultural diversity of India.
India has joined the world in welcoming the restoration of diplomatic relations between the once arch adversaries, the US and Cuba, after a gap of 54 years, a defining step that will also lead to an acceleration of relations between New Delhi and Havana.
The historic deal between the US and Cuba, which had frozen ties since Washington imposed a trade embargo on Havana in 1954, has elicited praise from leaders around the world. The embargo has still not been lifted as it is the prerogative of the US Congress, which is now dominated by the Republicans.
US President Barack Obama candidly acknowledged that the "rigid and outdated policy" of isolating Cuba since had not worked and that it was time for a new approach.
The rapprochement between the US and Cuba got a thumps up from around the world. Pope Francis joined leaders from Latin America and Europe in lauding the historic deal, with the EU welcoming it as a "historical turning point."
Delhi-Havana Bonding
New Delhi, which has consistently maintained and nurtured diplomatic relations, with Havana, a kindred fellow-traveller in the Non-Aligned Movement, has promptly welcomed the historic move by the US. "India, which enjoys excellent relations with the United States of America and the Republic of Cuba welcomes the decision by both the countries to re-establish diplomatic relations," said Syed Akbaruddin, the spokesperson of India's external affairs ministry, said in New Delhi on December 18.
India's Vice-President Hamid Ansari travelled to Havana more than a year ago and underlined India's intent to scale up bilateral relations with Cuba, an oil-rich Caribbean country that holds the presidency of the Community of Latin American and Caribbean States (CELAC), an influential group of 33 countries in the region.
The removal of trade embargo, when it happens, will also lead to an upswing in economic ties between India and Cuba. Bilateral trade is almost insignificant at just $40 million, largely on account of logistical difficulties arising out of the US sanctions on Cuba. However, the bonding and solidarity between Delhi and Havana has been strong. India wrote off US$ 62 million debt in 2008 and extended a line of credit of US$ 120 million to Cuba, of which at present US$ 12.7 million has been utilised for three projects, including a milk powder plant, a chemical bulk blending plant, and modernisation of an animal vaccine plant.
India is looking to leverage Cuban expertise in the kindred areas of biotechnology and pharmaceuticals.  Energy is another important focus area. India's oil and gas major OVL has been granted eight offshore oil blocks in Cuba and has already invested US$ 130 million in the project.
Indian culture has a special fascination for the Cuban people, known for their joie de vivre, special talent for sports and love of dancing and singing. Yoga is not only widely practiced by Cubans, but forms part of the health curriculum in schools. Havana is one of the few cities sports a bust of Mahatma Gandhi and sage-poet Rabindranath Tagore. The House of Casa (Casa de Asia) in Havana has found a loyal following among Cubans who never miss, film shows and talks on India.
NEW YORK –In a deal that would enhance India-US defence ties, and bolster India's defence capabilities, New Delhi is expected to choose Sikorsky S-70B Sea Hawk helicopters at a 16-aircraft tender worth over $1 billion.
India, which is the largest importer of US manufactured arms, will sign this deal during the India's Prime Minister Narendra Modi's meeting with US' President Barak Obama in Washington.
This deal is one of the several deals under consideration between the two countries. The two are also considering a deal worth over 2.5 billion USD for the Boeing's AH-64D Apache and the twin rotor CH-47 Chinook helicopters.
Reportedly, this deal would lay the foundation for purchases of 123 helicopters by the Indian Navy.
Enhanced cooperation in defence has grown to be one of the pillars of India-US ties.
Ahead of the Modi's visit to the US, Washington gave the nod to co-develop or manufacture 34 cutting-edge weapon systems including technical know-how to India.
These include, among others, the turnkey transfer of technology for Javelin missiles. These infra-red guided missiles have a range of around 5 kilometres and can detect, track and destroy tanks.
US weapons makers too are keen to sell to India's huge market. Of late they have been optimistic about the New Delhi's reform agenda in the defence sectors which has increased the FDI (foreign direct investment) equity cap from 26 percent to 49 percent.
Boeing, which has a huge presence in India, is expected to deliver a sixth P-8I aircraft to India by the end of 2014. It will deliver two more aircraft in 2015.
The Indian Prime Minister is also scheduled to meet Boeing Chief Executive Jim McNerney during his US visit.