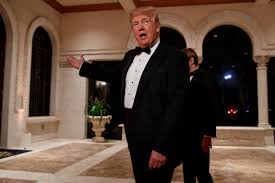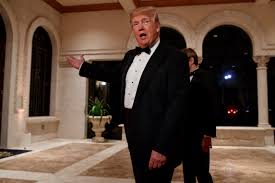 US President Donald Trump's tweets have set off fireworks of a different kind in Pakistan than those that greeted the New Year. In a blistering attack, Mr Trump lashed out at Pakistan for hoodwinking the world, especially the US with its counter-terrorism masquerade, and threated to hold up $255 million in foreign military aid to Islamabad.
If Trump's dire warnings have rattled Pakistan's powerful civilian-military establishment, they have brought much cheer in India, which will be monitoring closely whether a beleaguered Islamabad will now walk the talk on terror. While there has been no official response from New Delhi to Mr Trump's recent tweets, it is quite certain that the tightening of the noose around Pakistan will help India in intensifying its pressure on Pakistan to take concrete actions against terror outfits operating from its territory.
"The United States has foolishly given Pakistan more than 33 billion dollars in aid over the last 15 years, and they have given us nothing but lies and deceit, thinking of our leaders as fools. They give safe haven to the terrorists we hunt in Afghanistan, with little help. No more!" an angry Trump tweeted, dampening New Year festivities for Pakistan's rulers.
US mounting pressure on Pakistan
Since announcing the Afghan policy last August, the US has stepped up its rhetorical attack on Pakistan, revealing its growing frustration with its long- time problematic ally. The outburst is seen as reaction to the consistent thwarting of US interests and demands by the Pakistani establishment in the fight against terror. The continued support provided to the Taliban leaders inside Pakistan was pointed out by Gen. John Nicholson, commander of the NATO coalition in Afghanistan in November, when he accused Islamabad of sheltering drug-lords.
The US Congress's removal of Lashkar-e-Taiba (LeT) from the list of groups against which Pakistan was required to act in exchange for aid bore little fruit. Islamabad's covert support for the Haqqani network was evident when it denied America the access to the operative who was captured during the rescue of an American-Canadian couple last October. The release of 26/11 mastermind Hafiz Saeed by a Pakistani court in November drew a sharp response from the US administration that demanded "immediate re-arrest and prosecution" of the LeT mastermind.
"The president has made clear the US expects Pakistan to take decisive action against terrorists and militants on its soil, and that Pakistan's actions in support of the South Asia strategy will ultimately determine the trajectory of our relationship, including future security assistance," a White House national security council spokesman said.
Pakistan's retort
Pakistan has predictably fallen back on its victim card. Pakistan's Defence Minister Khwaja Asif tweeted, "Pak as anti-terror ally has given free to US: land & air communication, military bases & intel cooperation that decimated Al-Qaeda over last 16yrs, but they have given us nothing but invective & mistrust. They overlook cross-border safe havens of terrorists who murder Pakistanis". The establishment's first response was to officially summon US ambassador in Islamabad David Hale to demand an explanation. While the details of the discussion have not emerged, the streets in Karachi saw protests by a group of religious-political parties. The statement that came out after the meeting of Pakistan's National Security Committee denounced Trump's remarks as "completely incomprehensible". "They contradicted facts manifestly, struck with great insensitivity at the trust between two nations built over generations," the statement said.
Pakistan's former ambassador to the US Husain Haqqani observed quite perceptively that "It's the first time a US president has put his own name and reputation behind the pressure on Pakistan. George [W] Bush never said anything directly and Barack Obama, even after the discovery of Osama bin Laden, left it to officials to deliver the message of displeasure."
China springs to Pakistan's defence
Isolated for its consistent use of terrorism as an instrument of state policy, Pakistan found some solace from its all-weather mentor. Expressing China's foreign ministry spokesman Geng Shuang dismissed Trump's allegations saying "Pakistan has made enormous efforts and sacrifice for the fight against terrorism and has made very outstanding contribution to the global cause of counter terrorism. The international community should acknowledge that"."China and Pakistan are all weather partners. We stand ready to promote and deepen our all-round cooperation so as to bring benefits to the two sides," he added.
The China-Pakistan Economic Corridor has deepened Beijing's stakes in promoting Pakistan's interests. In the first trilateral meeting of the foreign ministers of China, Pakistan and Afghanistan last week, Beijing declared its plan to extend the CPEC to Afghanistan. Denying that the tweets from the American President would affect its commitment to the Af-Pak peace process, Mr Geng said "We believe as neighbours China, Pakistan and Afghanistan are closely linked not only geographically but also in terms of common interests. It is natural for us to enhance communication and exchanges".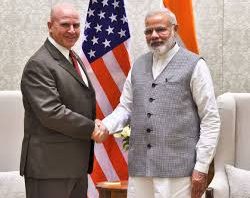 The recent visit of the newly appointed US National Security Adviser, General McMaster, to South Asia was the first high-level visit by a senior figure in the Trump administration to the region. The Trump administration's regional priorities has been reflected in the pattern of high-level visits in recent weeks: Vice President Pence has visited South Korea, Japan, Indonesia and Australia; US Defence Secretary, having visited Japan and South Korea, is currently visiting Saudi Arabia, Qatar, Israel, Egypt and Djibouti whilst Secretary of State Rex W. Tillerson, having visited Japan, South Korea and China, went on to visit Western Europe and Russia.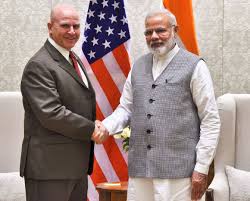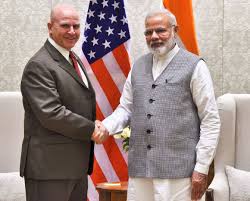 These high-level visits are not only significant for the new US administration to make 'spot' assessments, but also for indications of its emerging policies towards the regions concerned; thus, they also give a specific direction to the turn of unfolding events. For the same reasons, the US NSA's visit evoked considerable interest amongst observers, both regional and international. As the pattern of visits has shown, the new administration's interest is intensively focused on North Korean, with the US and the Chinese presidents being personally involved, the US NSA also issued a stark warning to North Korea during his stay in Kabul. Yet, the pace is picking up in Southwest Asia also as evident in the use, on the eve of his visit, of the most destructive non-nuclear bomb in the US armoury against the ISIS group in Afghanistan – a faction of the TTP (Tehrik-e-Taliban Pakistan) called 'Wilayet-e-Khorasan'; the 'direct' impact of this bombing has been of the reported killing of 13 Indians, out of a total of 21, who had surreptitiously gone to Afghanistan from Kerala. 
This inter-agency delegation, led by General McMaster, included the new National Security Council Director for South Asia, Lisa Curtis, who has recently co-authored a policy recommendation paper by the Hudson Institute, Washington, advocating punitive action against Pakistan, including declaration of individuals – or, even, Pakistan itself as extreme measure – as sponsors of terrorism for lack of cooperation for supporting the Taliban who have shown no inclination to enter into peace negotiations with Afghan government. 
Unravelling Afghan conundrum
There has been some speculation in the US media that the NSA's visit to the region was planned at short notice. The US declined a Russian invitation to regional consultations on Afghanistan on April 14, which were attended by senior representatives from India, Afghanistan, China, Iran, Kazakhstan, Kyrgyzstan, Pakistan, Russia, Tajikistan, Turkmenistan and Uzbekistan: US considered these to be "a unilateral Russian attempt to assert influence in the region that (it) felt wasn't constructive at this time". On the same date, a trilateral meeting at the level of foreign ministers between Russia, Syria and Iran took place in Moscow in which they condemned the US missile attacks on the Syrian air field as "a gross violation of international law". In contrast with cooperation between the two countries at the time of the installation of the Karzai government, their strategic interests are divergent, reflecting their 'global' contestation,  in the Af-Pak region where new alignments are emerging with Pakistan, Iran and, even, China coming closer to Russia.
Russia has rejected the US' accusations of weapon supplies to the Taliban. There is also deepening distrust between the Afghan leadership and Russia over the latter's overtures to the Taliban. At the same time, the current US commander in Afghanistan, General Nicholson, describing the current military situation in Afghanistan as stalemate in his Congressional testimony, has asked for several thousand more troops to bolster the Operation Resolute Support for its mandated task of providing training to the 300,000-strong Afghan army and to carry out operations against the Al Qaeda and the ISIS. During his discussions with the Afghan President, the latter put the blame squarely on Pakistan. General McMaster, in an interview to a local TV channel, stated that those who refused to talk to Afghanistan government need to be defeated on the "battlefield". Referring specifically to Pakistan, he stated that it is "in their interest to go after these groups less selectively than they have done in the past… Best way to pursue their interests in Afghanistan and elsewhere is through use of diplomacy" (emphasis added). According to Pakistan's 'Dawn' newspaper, McMaster also said in that interview that those perpetuating violence in Afghanistan "ought to be exposed and held accountable".
Stern message to Pakistan
From Kabul, he travelled to Islamabad for meetings with the leadership, including Prime Minister, the Army Chief, the Pakistani NSA and others. The US embassy, in its statement, stated that the US NSA stressed "the need to confront terrorism in all its forms" – which the Pakistani military spokesperson, immediately, dismissed as "political rhetoric". According to the Pakistani official statements, Prime Minister Nawaz Sharif expressed readiness to work with the international community to explore ways to resolve the Afghan crisis. He also talked about the Kashmir issue, while referring to the US President's reported willingness to help India and Pakistan to resolve their differences, particularly in Jammu and Kashmir.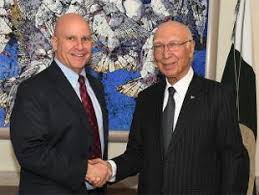 Following the meeting between him and the Army Chief, the Pakistan military's press release, in an apparent reference to his Kabul interview, stated, "Pakistan itself a victim of state sponsored terrorism, strongly rejects allegations of employing proxies from its soil. US NSA acknowledged Pakistan Army's efforts in eliminating terrorism and infrastructure, assuring US support to bring peace and stability in the region and globally." The Pakistan Army's officially released video clip of the meeting shows a tense atmosphere at this meeting.
The shifting geopolitics in Southwest Asia could be behind the terse public messaging on the part of the Pakistan military. It could also be their calculation that an increased number of US troops in Afghanistan would imply greater US dependence on the supply routes via Pakistan; the tense relations with Russia might also mean increased difficulty in using the alternate northern supply route. The use of the largest non-nuclear bomb in the adjacent Nangarhar province against the 'Wilayet-e-Khorasan' terrorists was a signal not just to Russia but also to Pakistan because of their hostility to the latter. The Congressional requests for funding for Pakistan by the present administration have not shown any reduction from the previous years although the president has the authority to withhold funding if Pakistan does not cooperate in cracking down on terrorists inimical to US operations in Afghanistan.
India agenda
In New Delhi, General McMaster's meeting with Prime Minister Narendra Modi was preceded by extensive delegation-level discussions with his Indian counterpart. The Prime Minister's office stated that the two sides discussed how to effectively address the challenge of terrorism and to advance regional peace, security and stability, the regional scope of which covered Afghanistan, West Asia and North Korea. The US embassy's press release stated that the bilateral talks "emphasise the importance of US-India strategic relationship and reaffirmed India's designation as a major defence partner."
The new US administration's approach, from the public messaging point of view, shows a new determination to get to the brass tacks and the anxiety in Islamabad is palpable. Whilst 'spot' assessment has been done by the new NSA with considerable personal military experience in Afghanistan, there are fresh strategic alignments in the region and Islamabad still feels that it has some cards to play. As Afghanistan faces security uncertainty, including periodic exchange of artillery shells between the Afghan and Pakistani armies, and political fragility with presidential elections due in two years' time, the question still remains as to how much deeper the new US administration intends to get involved there as it thinks through its global priorities. And, this is where the anxieties of the Indian leadership lie.
(Yogendra Kumar is the author of Diplomatic Dimension of Maritime Challenges for India in the 21st Century. A former diplomat, he had served as Ambassador of India to the Philippines and held important postings in key capitals. The views expressed in this column are solely those of the author)
US National Security Adviser H. R. McMaster is known for his plain-speak. And he did precisely that by sending out a tough message to Pakistan for its sponsorship of cross-border terror, ahead of his visit to New Delhi during which he focused on expanding counter-terror and defence cooperation with India.
In New Delhi, Lieutenant General McMaster held a series of meetings with the top leadership, including Prime Minister Narendra Modi, National Security Advisor Ajit Doval, and Foreign Secretary Subrahmanyam Jaishankar. "NSA McMaster emphasized the importance of the U.S.-India strategic relationship and reaffirmed India's designation as a Major Defense Partner," said a statement from the US embassy. "The two sides discussed a range of bilateral and regional issues, including their shared interest in increasing defense and counterterrorism cooperation."
In Kabul, just before he reached Islamabad, McMaster had some blunt talk for Pakistan. "As all of us have hoped for many, many years, we have hoped that Pakistani leaders will understand that it is in their interest to go after (militant) groups less selectively than they have in the past and the best way to pursue their interest in Afghanistan and elsewhere is through diplomacy and not through the use of proxies that engage in violence," Mr McMaster told an Afghan news channel in Kabul.
What is equally significant is that he nudged Pakistan to abandon the path of selectively targeting terrorists, a blunt message which found resonance in both New Delhi.  The US Embassy in Pakistan said as much in a statement that Mr McMaster "stressed the need to confront terrorism in all its forms."
In Islamabad, Mr McMaster held talks with Pakistan's civilian and military top brass, including Prime Minister Nawaz Sharif, Army Chief Gen Qamar Javed Bajwa, Special Adviser to the Prime Minister Sartaj Aziz, and his Pakistani counterpart Nasser Khan Janjua, on a range of bilateral and regional issues. A statement from Pakistan Prime Minister Nawaz Sharif's office said he "reiterated his firm conviction on sustained dialogue and meaningful engagement as the only way forward to resolve all outstanding issues between India and Pakistan, including the Kashmir dispute" and that "he welcomed President Trump's willingness to help India and Pakistan resolve their differences particularly on Kashmir." While US President Donald Trump has at times spoken about helping India and Pakistan to live in peace, US Ambassador to the UN Nikki Haley had recently said the president could play a pro-active role between the two countries. New Delhi, has, however, consistently rejected American or any other third party mediation in matters involving India and Pakistan.
The tone and tenor of Mr McMaster's tough-talking in Kabul against Pakistan was a tad different from the previous Barack Obama administration's path of strategic patience with Pakistan. He underlined that Washington's response to Pakistan's duplicity on terrorism will be more action-oriented, with less restraint. It is not without reason that his visit to Afghanistan and Pakistan came within days of the US using its most lethal non-nuclear bomb, the Mother of All Bombs", in Nangarhar province of eastern Afghanistan that left nearly 100 suspected terrorists, including an Indian member of Islamic State, dead.
McMaster's was the first visit by a top member of President Donald Trump's administration to the region and his trip to Kabul and Islamabad was watched for clues as to Washington's future course of action in the region. Pakistan has since long been benefitting from American economic aid running into billions of dollars even while targeting some terror groups and looking away from activities of others outfits like Lashkar-e-Taiba and Jaish-e-Mohammed that target India. The American NSA's team to Afghanistan and Pakistan included Lisa Curtis, the National Security Council's senior director for South Asia, who recently co-authored a paper calling on the US to stop treating Pakistan as an ally and instead to "focus on diplomatically isolating" it if it continues to support terror groups.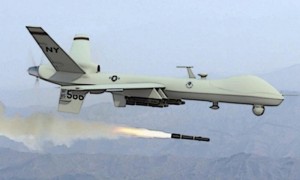 In the wake of a spate of drone attacks on Pakistan in recent days which led to the killing of Taliban's chief Mullah Akhtar Mansour, Pakistan has said that the US drone strikes "must stop" on its territory. Asking the US to curb drone attacks in Pakistan, Army Chief General Raheel Sharif has said that the attacks must stop at the earliest. Pakistan's demand comes days after American special forces killed Mansour in a drone attack in the Balochistan province.
Briefing the media after attending President Mamnoon Hussain's address to a joint session of Parliament, Mr Sharif said: "US drone strikes in the Pakistani territory are regrettable and must stop." Acknowledging Mansour's death as an "important milestone" and efforts to bring peace to Afghanistan, US President Barack Obama hailed the American forces and said that they would continue to go after threats on the Pakistani soil. "We have removed the leader of an organisation that has continued to plot against and unleash attacks on American and Coalition forces," Mr Obama said.
Stressing on Pakistan's combat against terror, Mr  Sharif  said that the operation against the militants was going on successfully. "We have to maintain the victories of Operation Zarb-e-Azb. Terrorists will not be allowed to re-enter into areas cleared in South Waziristan and North Waziristan," he added.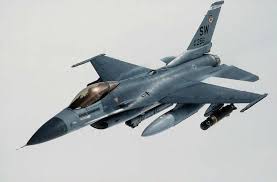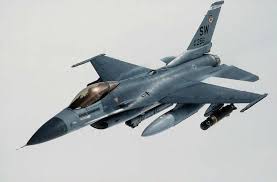 Ahead of Prime Minister Narendra Modi's expected visit to Washington in June, the Obama administration made a major announcement that the US would not be financing the sale of F-16 fighter jets to Pakistan. India had expressed its displeasure earlier over the US' decision to sell the fighter jets to Pakistan.
The significant turnaround by the Obama administration, aligning itself with the popular view expressed in the US Congress against giving aid to finance the deal signifies a change in its attitude towards Pakistan.
"While Congress has approved the sale, key members have made clear that they object to using Foreign Military Financing (FMF) to support it. Given congressional objections, we have told the Pakistanis that they should put forward national funds for that purpose", US State Department spokesperson John Kirby said.
The US had initially planned to sell eight F-16s to Pakistan and finance most of the $699 million deal through FMF. However, Senate Foreign Relations Committee Chairman, Republican Bob Corker and Democratic Ranking Member Ben Cardin made an announcement that they would not approve FMF for Pakistan until it demonstrated "behavioral changes" in its support of terrorism and dealings with India.
India had protested the US decision to give these fighter planes to Pakistan, and the issue was also taken up during Foreign Secretary S. Jaishankar's recent meetings with US officials during his visit to Washington. Expressing concerns about the deal, India had said that these fighters could be used to threaten India, a concern that many US lawmakers also shared. The US lawmakers even raised this point during a hearing on April 27. Mr Modi will mostly be addressing a joint session of Congress on June 8.
The US decision to go back on the F 16 deal also comes in the backdrop of the growing cooperation in defence and security between India and US. Announcing the decision, Mr Kirby said: "Effective engagement with Pakistan, we believe, is critical to promoting the consolidation of democratic institutions and economic stability, and supporting the government's counter-terrorism activities and capabilities. As a matter of longstanding principle, the Department of State opposes conditions to the release of appropriated foreign assistance funds."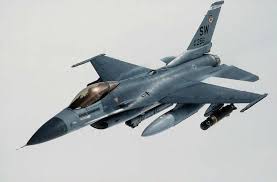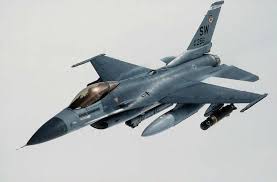 A day after US lawmakers expressed concern that F-16 fighter jets could be used against India and not to combat terrorism, the US is not inclined to use tax payers' money to provide fighter planes to Pakistan. As a result Pakistan now will have to pay entire $700 million to purchase eight F-16 from the US. A media report quoted an unnamed official in the US administration saying that because of the hold on it by Senators, the US government will not be using any of the tax payers' money to sell F-16 to Pakistan. According to the earlier deal, for the eight fighter jets worth $700 million, Pakistan had to pay $270 million and remainder $430 million was to be paid by the US. However, Chairman of the US Senate Committee on Foreign Relations Bob Corker has stopped the Obama administration to make its part of the payment for the jets.
Special US Representative for Afghanistan and Pakistan Richard Olson strongly defended the decision of the Obama administration, saying that this is in the best interest of the US and did not give any indication on the difficulties in sale of F-16. "The administration is supportive of the F-16 sale to Pakistan. This is been developed between our military coordinating groups over the course of time that is consistent with our overall program of support for the Pakistani military, which is based on counterinsurgency and counter-terrorism," he said.
"The arms sales is a long process and we do not comment on its specific status at (this) point in time," Pakistan embassy Spokesman Nadeem Hotiana said. "This is in line with bilateral counterterrorism cooperation that both sides have pursued in mutual benefit," he said. He also said that the F-16s give precision strike capability to Pakistan's on-going campaign against militancy and proved to be an effective platform during the Zarb-e-Azb operation.
"Pakistan believes that threat from terrorist networks requires continued capacity building and both governments continue to work together towards this objective through a range of measures including sale of these air crafts," it added. The statement also said that the Obama administration supports the sale of F-16s (valued at $700 million) to Pakistan.
The main hurdle in the way of the fighter deal is lawmakers' refusal to use taxpayers' money to subsidise F-16s for Pakistan, and talks are taking place to settle the matter. During a hearing of the US House Foreign Affairs Subcommittee on Asia and the Pacific, Congressman Matt Salmon said many American legislators "seriously question the judgment and timing of such a sale."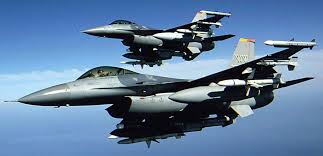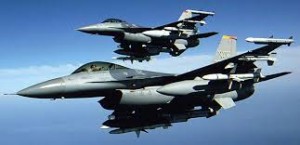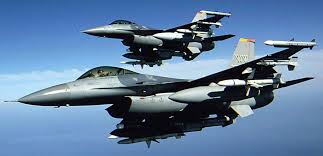 The US Senate has rejected a resolution to block the $700 million proposed deal to sale eight F-16 fighter jets to Pakistan by some top lawmakers. The Senate declined the resolution by a 71-24 margin efforts by some lawmakers to block the sale of F-16 fighter jets to Pakistan.
As a matter of fact, 24 Senators (12 Democrats, 12 Republicans) went against the Democratic executives, and the Republican legislative leadership showed the extent of bipartisan distrust in the country. One lawmaker described the bipartisanship during debate as a "Frenemy…part friend and a lot of enemy."
The debate that accompanied the vote showed how Washington-Islamabad ties are no longer as strong as they once used to be.
The Obama administration is guided by tactical considerations and an arms lobby driven by jobs and money seemed to have had their way.
Indian and American diplomats keenly watched the legislative debate engineered by Senator Rand Paul (Republican). He used a rarely-used provision in the Arms Export Control Act to force a vote – after an hour of debate — in the full Senate to block the sale of the F-16s to Pakistan.
In fact, Washington wants to ensure that Pakistan does not drift down towards China and Russia for such purchases in the future.
"It's about whether we as a country would prefer for Pakistan to buy American made fighter jets or whether we would prefer them to buy Russian jets or French jets," Republican Senator Bob Corker said. Mr Croker added that he supports the deal but will not allow the US taxpayer to subsidise it. He has called for a hold on financing to assure that there are behavior changes that take place in Pakistan and make sure that no US dollars go towards this sale.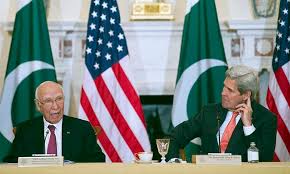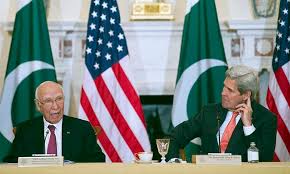 Pakistan's Foreign Affairs Adviser Sartaj Aziz has urged the US to show a greater understanding of Pakistan's security concerns. The US-Pakistan Strategic Dialogue was held on February 29 where US Sec­retary of State John Kerry had asked Pakistan to consider reducing its nuclear arsenal.
During the discussions, both sides expressed their concerns on pressing issues instead of confining themselves to conventional gestures exchanged at such occasions. "Nuclear safety is of obvious concern to both our countries, and I expect that we will continue to discuss the obligations of being a responsible state with nuclear weapons in the coming year," Mr Kerry said.
Recalling that the US and Russia once had more than 50,000 atomic warheads, Mr Kerry said, but have now reduced those to 1,500 each and were working on further reductions. "I think it's important for Pakistan to really process that reality and put that front and centre in its policy. And we look forward to Prime Minister Nawaz Sharif's participation in the Nuclear Security Summit next month," he further said.
However, Pakistan has said that it will not accept any unilateral curb on its nuclear programme. It also said that any reduction should apply to India as well, and the US should also consider Pakistan's concerns on the growing weapon disparity.
Pakistan, since long, has been accused of selectively targeting some militant groups in the name of waging counter-terrorism offensive, and at the same time turning a blind eye to other militant groups. Mr Kerry once again warned Pakistan bluntly that groups like Haqqani network and Lashkar-e-Taiba are trying to undercut Pakistan's relations with its neighbours, an apparent signal to India. It is a growing international concern that Pakistan is the fertile ground for growing Islamic extremism, and consequently the growing threat to the security of its nuclear arsenal, which is increasing at an alarming speed.
Referring to Pakistan's position on this issue, Mr Aziz said: "Our engagement on non-proliferation and strategic stability will continue and Pakistan hopes to see greater US understanding of Pakistan's security concerns and its desire to contribute actively as a mainstream nuclear power." Focusing on the issue of the contentious sale of F-16 fighter jets, Mr Aziz appreciated the US for endor­sing its position that the planes would stren­gthen its ability to step up counter-terror operations and promote regional stability at the same time.
"We appreciate the public assessment of the US leadership in response to congressmen's enquiries that Pakistan uses the F-16s effectively against the terrorists in the region," Mr Aziz said. "The prospective sale of F-16s will strengthen Pakistan's capabilities to successfully continue these vital operations for our mutual benefit and stability in the region," he added.
It would be pertinent to note that recently a top US lawmaker had introduced a "joint resolution" in the House of Representatives to disapprove an arms deal with Pakistan that includes the sale of eight F-16 fighter jets.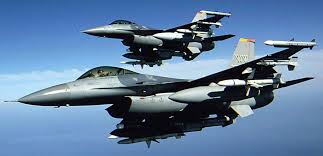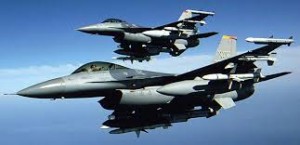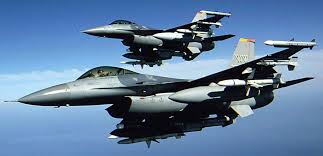 In what could be a major setback to Pakistan, a top US lawmaker has introduced a "joint resolution" in the House of Representatives to disapprove an arms deal with Pakistan that includes the sale of eight F-16 fighter jets.
"The government of Pakistan has been using weapons from the US to repress its own citizens and especially the people of Baluchistan," Congressman Dana Rohrabacher said on February 25.
"The deciding factor of whether to support this joint resolution is, for me, the arrogant and hostile actions taken by the government of Pakistan against the man who helped bring Osama bin Laden to justice," Mr Rohrabacher said.
The Obama administration had made an official announcement earlier this month that it would go ahead with the $700 million arms deal with Pakistan.
The resolution (SJ Res 30) seeks to prohibit the sale of eight F-16 fighter jets to Pakistan. The US State Department had recently notified the Congress about the possible sale. The resolution calls for "prohibiting sale" of other military hardware to Pakistan, including eight Advanced Integrated Defensive Electronic Warfare Suites (AIDWES), 14 Joint Helmet Mounted Cueing Systems (JHMCS).
Senator Bob Corker, chairman of the Senate Foreign Relations Committee, has put on hold the sale of F-16 to Pakistan. "The relationship between the US and Pakistan has been a troubled one. Though the government of Pakistan has been considered to be America's ally in the fight on terrorism, its behaviour would suggest otherwise. While we give them billions of dollars in aid, we are simultaneously aware of their intelligence and military apparatus assisting the Afghan Taliban," Senator Rand Paul, who has initiated the joint resolution, said.
The Obama administration's decision to sell F-16s to Pakistan was criticised by India expressing its displeasure over the deal by summoning Richard Verma, the US envoy to India.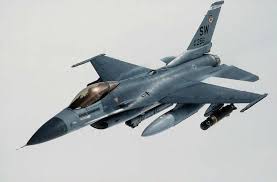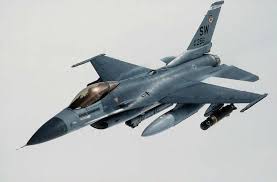 Vindicating India's stand, Bob Corker, the chairman of the Senate Foreign Relations committee, has questioned the rationale of the Obama administration's decision on selling F-16 jets to Pakistan. Echoing India's concerns, he described it as a threat to US troops as they try to stabilize Afghanistan.
"They continue to support the Taliban, the Haqqani network and give safe haven to al-Qaida," Mr Corker, who is also a Republican Senator, said to Secretary of State John Kerry. Mr Kerry was testifying to the committee about the state department's annual budget request.
The US government had earlier approved the sale to Pakistan of up to eight F-16 fighter jets built by Lockheed Martin Corp, radar and other equipment in a deal valued at $699 million on February 12.
US Lawmakers have around 30 days to block the sale of the jets and Mr Corker has made clear he has doubts about it. Mr Kerry, in defence of the government responded by saying that the issue is complicated.   Asserting that Pakistan has been an ally, Mr Kerry said: "I understand your reservations about it but their military has been deeply engaged in the fight against terrorism."
India had recently objected to this decision of the US and had expressed its displeasure by summoning US envoy to India Richard Verma on this issue. In the wake of growing terror attacks on India, New Delhi had raised concerns with the US that Pakistan could misuse its weapons against India.