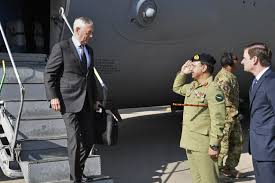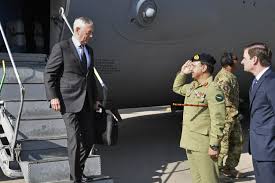 Embracing a more nuanced diplomatic approach in engaging Pakistan in counter-terrorism efforts, US Defence Secretary James Mattis has asked Islamabad to intensify its efforts in rooting out terror from its soil.Mr Mattis met Pakistani Prime Minister Shahid Khaqan Abbasi in Islamabad on December 4 and impressed upon the latter the compelling need to act against terror outfits.
A statement by the Prime Minister's office in Pakistan said, "He [Mattis] emphasised that in view of his long association with Pakistan, he was keenly aware of the sacrifices rendered and the lives lost in Pakistan's fight against terrorism and extremism; and his personal respect and appreciation for the professional abilities of Pakistan's armed forces ".
A day before the defence secretary's visit, CIA director Mike Pompeo warned the Pakistani establishment of strict measures if it fails to tackle terror. "In the absence of the Pakistanis achieving that, we are going to do everything we can to make sure that those safe havens no longer exist," he said at the Reagan National Defence Forum in Simi, California. Mattis has evidently been milder in his engagement with the Pakistani administration this time, underscoring the common objectives and benefits that the US and Pakistan share in a stable Afghanistan and a Pakistan free of terror outfits. He has also assured the Pakistani leader that the US would not allow the use of Afghan bases to direct attacks on Pakistan.
Before his trip, Mr Mattis had said, "We have heard from Pakistan leaders that they do not support terrorism. So I expect to see that sort of action reflected in their policies". He emphasized on engagement rather than arm-twisting tactics in forcing Pakistan to deal with terror. "That's not the way I deal with issues. I believe that we work hard on finding the common ground and then we work together."
The Prime Minister's office in Pakistan reported Mr Abbasi's promise of assistance by conducting intelligence based operations all over the country. "The Prime Minister reiterated that there are no safe heavens in Pakistan and the entire nation was committed to its resolve on eradicating terrorism once and for all in all its forms and manifestations," the statement said. He also mentioned the fact that none other than Pakistan stands the most to gain from a peaceful Afghanistan.
It is to be seen how long this optimism lasts, even as the US administration headed by President Donald Trump is getting frustrated with the lack of concrete action by Pakistan in fighting the Taliban and allied Haqqani network insurgents within its borders.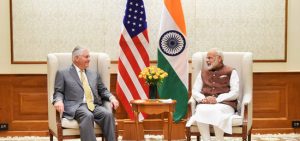 Setting the tone of his maiden official visit to New Delhi, US Secretary of State Rex Tillersonhad expressed last week the US administration's determination to "dramatically deepen ways" to build an ambitious strategic partnership with Indianot just specific to South Asia but also including the Indo-Pacific, with an eye on China's rising assertiveness in the region.In New Delhi on a 36-hour visit, Mr. Tillerson reaffirmed his country's support for India's rise as a regional power and providing further assistance in advancing India's military mordernisation by equipping it with best technologies.Speaking to the media after her extensive talks with the visiting US diplomat on October 25, India's External Affairs Minister Sushma Swaraj was unequivocal in expressing India's stance vis-à-vis terrorism emanating from Pakistan when she said that "America's South Asia policy can succeed only if Pakistan will act decisively against terror groups" operating from its soil. "India and the US discussed that no country in the world should provide safe havens to terror groups. Any country backing terrorism must be made responsible," she said.
Sharing India's concerns on Pak-sponsored terrorism, Mr. Tillerson,who had stopped over in Islamabad and held meetings with Pakistani Prime Minister Shahid Khaqan Abbasi, Foreign MinisterKhwaja Mohammad Asif and Army Chief General QamarJaved Bajwa, before flying into New Delhi, said that "terror safe havens will not be tolerated". "We have extended to Pakistan certain conditions and expectations we have in particular with regard to these organisations and the leaders of these organisations," he said. Mr. Tillerson also expressed concern that these terror groups could pose a threat to Pakistan's own stability. "It is not in anyone's interests that the government of Pakistan be destabilised," he saidadding that India and US, therefore, have a mutually shared interest in working towards containing and eventually eliminating these organisations.
Mr. Tillerson,who had also made an unannounced visit to Kabul as part of his six-nation tour, said that India was crucial for America's Afghan strategy. Unveiling his policy on Afghanistan in August, President Donald Trump had envisaged a bigger role for India in the ongoing peace and reconciliation process in Afghanistan, following which India has been actively engaged in various developmental and infrastructure building projects in Afghanistan.
Among the other important issues that were talking- points during the EAM's meeting with the vising US diplomat was the Indo-US cooperation in the broader Indo-Pacific region and an initiation of "2 plus 2" dialogue beginning early next year. Mr. Tillerson said, "I look forward to further cooperation in the broader Indo-Pacific region as we both promote a rules-based approach to commerce and a transparent and sustainable approach to economic development. We are glad to be joined in this effort by our close mutual partner Japan."
Speaking about concerns over H1B and L1 visas, Ms. Swaraj said that a two-pronged approach is being followed to find a solution to the visa issue so that Indian professionals are not affected adversely.Later in the day Mr. Tillerson called on Prime Minister Narendra Modi and held wide-ranging talks on bolstering the bilateral relationship. "They affirmed that a strengthened India-US partnership is not just of mutual benefit to both countries, but has significant positive impact on the prospects for regional and global stability and prosperity," said a statement from the Prime Minister's Office.
During the talks, both sides expressed the need to step up "cooperation in combating terrorism in all forms and promoting regional stability and security."National Security Adviser Ajit Doval's meeting with the visiting dignitary earlier in the day had also focussed on tackling terrorism and extremism in all forms.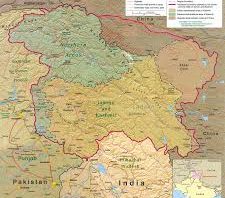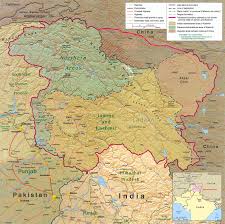 "As far as the Kashmir issue is concerned, you know that the government's position has been very consistent and clear. We are ready, we have been ready to have dialogue with Pakistan… That position of addressing all the issues with Pakistan, including Jammu and Kashmir, in a bilateral framework has not changed."
Gopal Baglay (official spokesperson) said in his weekly media briefing on July 13,2017.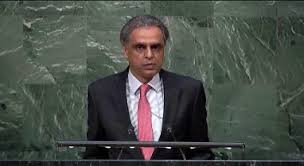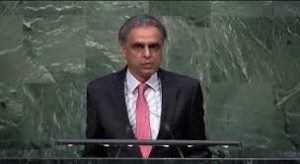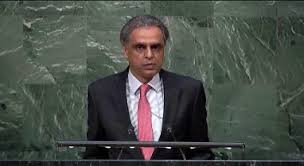 NEW YORK: Abandon your futile quest and stop abusing international fora for Jammu and Kashmir is an integral part of India. This is India's strongly-worded message to Pakistan which continues to rake up the Kashmir issue to divert the world's attention from its relentless pursuit of terrorism as an instrument of state policy.
"Our response to Pakistan is consistent. Abandon your futile quest. Jammu and Kashmir is an integral part of India and will remain so," India's Permanent Representative to UN Syed Akbaruddin said during a General Assembly debate on 'Report of the Secretary General on the Work of the Organisation' at the 71st session of the UNGA.
"No amount of misuse of international fora by Pakistan will change that reality. The sell by date of Pakistan's anachronistic approach is over," he underlined in a blistering rebuttal to remarks by Pakistan's envoy Maleeha Lodhi, who had claimed that India has created conditions that pose a threat to peace and security in the region by its recent "declarations and actions."
Describing Pakistan as "a global epicenter of terrorism," India's PR stressed that the claims by Pakistan on alleged rights violations in Jammu and Kashmir "find no resonance amongst the international community." "Just less than 10 days ago the GA Debate witnessed a singular lack of support for Pakistan's baseless claims. Need one say more," he said.
Get serious, too many cooks spoil the broth
The Indian envoy also offered a strong critique of the UN Security Council's vacillation on the issue of terrorism, specially the sanctioning of "leaders of organizations it has itself designated as terrorist entities." He was alluding to the extension of technical hold in the UNSC on India's application for the sanctioning of Masood Azhar, the prime suspect in the Pathankot and Uri terror attacks.
"On the issue of terrorism the UN is yet to come up with a coherent policy let alone take the lead on one of the biggest threats to global peace and security. As many as 31 entities within the United Nations deal with some aspect of countering terrorism," he said.
"We have learnt of the adage that too many cooks spoil the broth. This is clearly the case as coherence and coordination is missing. It is near impossible to argue the case of relevance of the UN on the issue of terrorism where even adoption of an international norm to "prosecute or extradite" terrorists evades us despite 20 years of talk," he said.
India-backed Comprehensive Convention on International Terrorism (CCIT) is still languishing in the UN due to ambivalence by some nations like Pakistan and OIC countries on the definition of terrorism.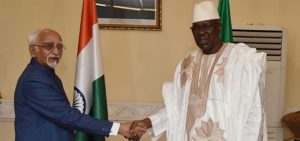 BAMAKO (MALI): Amid headline-hogging strikes by India to hit back at Pakistan for the Uri massacre, thousands of miles away Vice-President Hamid Ansari engaged in quiet and effective diplomacy to forge a united front against terror with two key West African nations, including Nigeria and Mali.  In Bamako, the capital of Mali, the vice-president outlined a template of mutual empowerment with the African continent by dovetailing India's Africa policy with the vision of African resurgence crystallized in Agenda 2063.
In the first high-level visit from India to Mali, Mr Ansari pledged India's unremitting support for the reconstruction and flowering of this nation of poets, scholars and musicians and underscored that New Delhi will work closely with Bamako to restore the glory of Timbuktu, which has been savagely assaulted and scarred by al-Qaeda in Maghreb militants.
Dovetailing India story with Agenda 2063
The enthusiasm in the Malian parliament was palpable as scores of legislators, dressed in traditional attire, welcomed Mr Ansari and greeted his speech with applause. The vice-president's overarching message struck a resonance as he underlined that India's relationship with Africa was not transactional, as it is the case with some other partners of the continent, but is unique and grounded in emotive connections, shared anti-colonial struggle and the kindred appetite for development. "Ours is no transactional partnership. Nor does India merely return to Africa what was earlier robbed from it," he told the National Assembly in the Malian capital on September 30. "Our approach to partnership with Africa is driven by the aim of empowerment, capacity building, human resource development, access to Indian market, and support for Indian investments in Africa, so that the people of Africa have the capacity to make their own free choices and the capability to shoulder the responsibility for their continent's development. Our relationship with Africa is unique and does not need any point of reference," he said.
Two-way street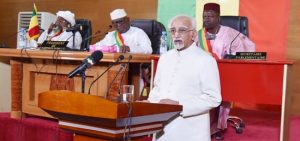 Underlining that the India-Africa partnership is "a two way street," Mr Ansari indicated that India is not engaging Africa with any hidden agenda, but is working "in accordance with the requirements and priorities of our friends in Africa."
"The roadmap for the future will reflect our shared vision and goals, and our respective strengths and capabilities. These could include areas such as human resource development, institution building, infrastructure, clean energy, agriculture, health, education and skill development."
"We will also work together on addressing common issues like climate change and sustainable development of blue economy," he said.
Raising the bar for the India-Africa partnership, he fleshed out key elements of this crucial relationship, which includes capacity building, human resource development and the establishment of skilling institutions in Africa. "We will certainly raise our partnership to a much higher level in the years ahead," he said to ringing applause from assembled legislators.
Uniting against Terror
In this quest to build a stronger India-Africa partnership and the realisation of the Africa Africans want, Mr Ansari, an erudite scholar and a former diplomat, rightfully identified the scourge of terrorism as the "foremost obstacle."
"The spreading tide of extremism and terrorism is a threat we both face," he said.
Without naming Pakistan, he focused the attention of legislators on cross-border terrorism emanating from Pakistan. "We in India face it from across our borders. Terrorist actions cannot be justified on any grounds. India condemns terrorism in all its forms and manifestations and is of view that international and cross-border terrorism should be dealt in a comprehensive manner." He sought the support of Mali, a victim of terror and a member of the 57-nation Organisation of Islamic Cooperation, for an early adoption of the Comprehensive Convention on International Terrorism (CCIT).
Being an eminent scholar with a deep interest in Islamic culture and history, Mr Ansari could not visit the fabled Timbuktu due to the fragile security situation there, but he conveyed his deep anguish at the destruction and desecration of cultural treasures in this UNESCO heritage site. "We were deeply pained when some extremist elements tried to desecrate and destroy the cultural treasures in the famed and historic city of Timbuktu. The Government of India strongly condemns the destruction of heritage sites and places of immense cultural value to entire humankind by extremists and is ready to support Mali's efforts to revive and restore the rich glory of Timbuktu."
Partnering Mali's reconstruction
Mr Ansari's visit to Mali has opened a new chapter of accelerated engagement with this land-locked West African country of enormous promise and potential. He lauded the vitality of democracy in Mali and underscored India's resolve to be "a partner in Mali's reconstruction, economic development and growth." India has extended 7 Lines of Credit, worth US$ 353 million to Mali for a host of development projects. With shared interests and kindred concerns, the planned India-aided $150 million power project which will connect Bamako and Sikasso via Bougouni, is set to power India-Mali relations to new heights.
Barack Obama has become the first US president to visit Kenya and Ethiopia, two of East Africa's emerging economies. While there was plenty of buzz and excitement in Kenya about Mr Obama's visit to his ancestral home, the mood in Ethiopia was more subdued. The trip saw Mr Obama doing a fine balancing act, between conjuring up the huge untapped potential of Africa and doing some plain-speaking on endemic problems in the continent, including corruption, terrorism and the pernicious practice of presidency-for-life.
Mr Obama began his trip to the continent by visiting Kenya first where he met President Uhuru Kenyatta and later addressed a packed gathering of thousands of Kenyans at an indoor stadium.
In Nairobi, he spoke about how Kenya as a fast growing economy needs to tackle corruption and how it could make a difference if the same money went into the pocket of an honest person and said corruption costed nearly 250,000 jobs. He stressed on the importance of democracy and space for citizens to exercise their rights. Against the backdrop of rising extremism in the African continent, the leaders of the US and Kenya vowed to join hands to combat terrorism.
In Addis Ababa, Mr Obama met Ethiopian leaders and even called Ethiopia a democracy despite the controversy surrounding the recent elections where the opposition parties couldn't even win a single seat in parliament. President Obama urged Ethiopia gently to make room for opposition and stressed on
a host of challenges the country faces.
In his talks with Prime Minister Hailemariam Desalegn, issues like counter terrorism, human rights and regional security issues, including the ongoing humanitarian crisis in South Sudan, figured prominently in the discussions.
The highlight of his visit was an address to the African Union – he became the first sitting American President to address the 54-nation AU – where he spoke in unusually frank manner about the febrile state of democracy in the continent. In particular, he targeted the practice of presidency-for-life that has subjected many African countries to decades to totalitarian rule through cosmetic elections. "Nobody should be president for life," Mr Obama warned.  
"I don't understand why people want to stay so long, especially when they have got a lot of money," he told the 54-member AU.
The situation in South Sudan also figured in Mr Obama's discussions at the AU. South Sudan is facing a deadline by August 17 to accept a peace and power-sharing agreement. Mr Obama discussed contours of an international response if South Sudan fails to reach a deal by the deadline. Ethiopia has partnered with the US in sharing intelligence, fighting terrorism and sending troops to Somalia to address the crisis there.
While Obama's visit has re-energised relations between the US and both the African countries, there is still a long way to go in addressing many issues and working together to reduce trade imbalance with the overall total trade for US with Africa hovering around USD 85 billion.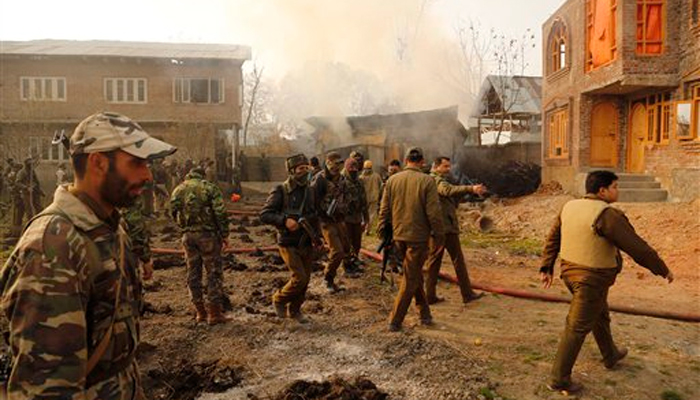 Jammu & Kashmir's Chief Minister Mufti Mohammad Sayeed has condemned the successive terror attacks in Kathua and Samba, calling it a conspiracy to derail the peace process in the Valley. In Kathua, six persons, including two alleged militants, were killed in an attack on a police station, while in Samba, two militants were killed and army personnel injured in a six hour gun fight which broke out when the militants attacked an army camp.
It was the first major terrorist attack in the state since the PDP-BJP coalition government (itself akin to an "earthquake" in J&K politics) came to power last month. Condemning both attacks, occurring within a span of 48 hours, Mr Sayeed said these sorts of attacks would not deter the government from seeking a peaceful solution through political dialogue. Dialogue with all stakeholders in the peace process is a part of the 'framework for governance' for the ruling coalition.
While Mr. Sayeed blamed the attack on "non state actors", saying that "Pakistan is also a victim and their Prime Minister says he cannot do anything to control this", the army blamed Pakistan for the attack and BJP MLAs raised anti-Pakistan slogans in the House, showing a possible contradiction in the ruling coalition. The opposition leaders demanded the adjournment of the question hour in the Jammu & Kashmir Assembly and then staged a walk out. Mr Sayeed later added that Pakistan would have to rein in these elements for a purposeful dialogue and that a strong message ought to be sent to those responsible for the attacks from the House.
Brigadier R.S. Rana had earlier said that the possibility of terrorists' presence in the Samba district could be ruled out and that it appeared that those responsible for the Samba terror attack came from Pakistan. Presently, both Houses of the state legislature urged the Centre to impress upon the Pakistan government to take effective measures to prevent any such terrorist acts.
Pakistan has been a victim of terrorism, but its policy of 'good' and 'bad' terrorists, with the former being outfits which carry out cross-border terrorism, to serve Pakistan's strategic agenda, has been long condemned by India. Also, the opposition has been vociferous in its attacks on the ruling coalition, which it sees as a marriage of convenience to grab power, incapable of handling issues since they have different ideological positions. Mr Sayeed's expression of gratitude to separatist outfits and Pakistan for peaceful conduct of elections in the valley, the furore over the release of separatist leader Mashrat Alam, along with Mr. Sayeed's recent comments on the repealing of AFSPA in a phased manner, brings out differences in the ruling alliance in the state.
Washington, Beijing, Moscow and now Kabul are convinced that Islamabad is serious about quelling terrorism this time around. Prime Minister Nawaz Sharif is said to have been apprised by the ISI that the Peshawar massacre was aimed at provoking Pakistan to launch a retaliatory attack inside Afghanistan so that the new Afghan President Ashraf Ghani's growing tilt towards Islamabad can be thwarted. Nawaz Sharif was told that the Army and ISI foiled these nefarious designs by immediately reaching out to the Afghan President. Interestingly, among others, former ISI official Nasir Ahmed had said "spoilers in the region" and enemies of the Islamabad-Kabul friendship include "Al Qaeda, the Haqqanis, and India".
Clearly, the Peshawar school massacre does not appear to be a simple tit-for-tat game; it has an intricate link to the Afghan endgame in which Pakistan wants to be the victor. Pakistan Army Chief General Sharif and DG ISI immediately rushed to Kabul; their purpose appears to have been to either get Tehreek-e-Taliban Pakistan (TTP) chief Mullah Fazlullah apprehended or to gain for Pakistan the right to engage in 'hot pursuit' in the Kunar and Nuristan provinces of Afghanistan. Kabul was apparently given seven days to take action against Fazlullah and his group. In the event, Afghan President Ashraf Ghani seems to have agreed for joint operations and intelligence cooperation.
Early this month the US clandestinely transferred a senior TTP leader Latif Mehsud and his associates from Afghanistan to Pakistan without the knowledge of the Afghan government. This was done in violation of Afghanistan's sovereignty and without an extradition treaty. Mehsud's transfer came soon after Pakistan's Army Chief visited Washington. In return, the Pakistan Army killed a Saudi-born al-Qaeda operative Adnan el Shukrijumah in South Waziristan. Afghan President Ghani also visited Islamabad around the same time. Of course, such deals are a familiar pattern in US-Pakistan ties, but has Afghanistan too joined the duo? Clearly, the Peshawar school killing is connected to these dots that began to appear soon after Karzai left office.
As the ISAF's combat mission ends on December 31, the unfolding events relate to America's desperate last minute bid for stitching together a peace deal between Islamabad, Kabul and the Afghan Taliban. Several tricky issues with regional implications may arise as a result.
The weakest link in this new game appears to be Afghanistan. The transfer of Mehsud while bypassing Afghan authority may have already deprived Kabul of its bargaining card vis-à-vis Islamabad or the Taliban. Of course, President Ghani's credibility is thus undermined in the eyes of the Afghan Taliban. Simultaneously, as the drawdown ends, the ISI is directing the Taliban to step up their winter offensive across Afghanistan for three related reasons: to score a victory point, to demoralize the Afghan army and to squeeze Ghani further to come to terms with Rawalpindi's diktat. It may not be surprising if Ghani has already been coaxed into ordering his military to collaborate with the ISI. We will know this if Fazlullah is hunted down by the Pakistan Air Force inside Afghanistan.
To be sure, given Afghan history, such dirty deals are bound to boomerang and enrage the Afghan people. America's collusion with the ISI had turned even Karzai a critical opponent of US policy. Aware of Pakistan's duplicity, most Afghans would be sceptical about its change of tack.
In fact, the day after the Peshawar massacre the Afghan media openly called upon Pakistan to honestly confess its mistakes of engineering the Taliban and using them against its neighbours. They noted that Pakistanis have become victims of their own designs, like spiders getting tangled in their own web – they are numbed, divided, disoriented and hapless. The message was clear: do not play games; you cannot get Kashmir by shedding Pashtun blood anymore.
The moot question remains whether Ashraf Ghani asked General Sharif to go after the Afghan Taliban leaders operating from safe havens in North Waziristan. Does Ghani expect Islamabad's reciprocity in terms of handing over Mullah Omar, Zabihullah Mujahid, the leaders of the Haqqani group and others to Kabul or does he want to treat them as 'misled brothers' and strike a deal with them under the ISI's supervision?
Now that the chickens are finally coming home to roost and Pakistani outrage against the TTP has grown high, many hope that Islamabad will revisit its terror policy. Nawaz Sharif's "action plan" to end terrorism in the "whole region" and not to make a distinction between 'good' and 'bad' Taliban are nice spectacles that Islamabad has presented for diplomatic consumption. Surely, many in Kabul and in Delhi would like to show empathy.
To expect that Pakistan will admit its mistakes and walk on the path to becoming a normal state would be grossly flawed. Make no mistake. Islamabad wants a puppet state in Kabul and snatch Kashmir away from India – the goals long pursued by Zia-ul-Haq, Benazir Bhutto, Pervez Musharraf and others. It played games to contain the Soviets; to impede Iran's influence; to curb Pashtun and Baloch irredentism and to counter India. It used tribals against India, Mujahedeen against the Soviets, and the Taliban/al-Qaeda against the Kabul regime. In executing these war projects, the Pakistan Army thrived on American and Saudi funding; and Afghan narcotic revenue was used for producing jihadis at an industrial scale.
Pakistan will never replace India with the Taliban as its enemy No. 1, for it is painfully aware that mishandling the Taliban could bounce back with the risk of potentially inflaming Pashtun nationalism. The credibility and impact of Zarb-e-Azb and Khyber-1 operations in North Waziristan are doubtful. Uzbek commander Usmon Ghazi admitted that only his IMU hideouts in Waziristan were liquidated following the Karachi Airport attack in June 2014. Remember, Sartaj Aziz had said that Pakistan singled out militants who are against Pakistan.
As it is, radicals are thriving not only in the tribal belt but also in every Pakistani city. Jihadis are already well entrenched in every section including military and intelligence.
Ironically, the school massacre could help Pakistan transform its image from that of a patron state sponsor of terror to a victim of terror. As the world's sympathy pours in, the victimhood image is being played through the media. The West and China always shielded Islamabad. Sadly, now even Russia has started to bail Pakistan out.
Clearly, the US is seeking a Pakistani solution for Afghan peace. But to expect the entire Afghan system to bow before Rawalpindi would be a gross mistake. That would tantamount to underestimating the Afghan resolve and determination to resist.
One should have no illusions about Pakistan's role and the region may see yet another dirty game coming. To be sure, the LeT or JuD will not fall in Islamabad's new 'no distinction' list and Hafiz Saeed will have a free rein. However, Islamabad should know that the end of the Kashmir insurgency might cause a similar blowback for Pakistan.
(The author is a former ambassador and expert on security affairs. He has just returned from a visit to Kabul.  The views expressed in this article are solely those of the author)
Courtesy: IDSA
Sydney and Peshawar may be thousands of miles apart in different continents, but the hostage crisis in Sydney and the senseless killings of 132 children in Peshawar by hardened militants and criminals underline the insidious spread of terrorism across the globe. Against this backdrop, India, a repeated victim of terror attacks, has exhorted the world community to join hands to "decisively and comprehensively defeat terrorism."
"The events of the last two days were on two different continents; in different hemispheres; on our two opposite flanks. While seemingly disparate, both are manifestations of the darkening shadow of terrorism," India's External Affairs Minister Sushma Swaraj told Lok Sabha, the upper house of Indian parliament, on December 17.
"Both these developments, taken together, are a clarion call for all those who believe in humanity to join hands to decisively and comprehensively defeat terrorism. On our part, India stands ready to play our role in this global endeavour," the minister underlined.
Alluding to the Sydney hostage drama, the minister informed the parliament that the two Indians taken hostage were successfully rescued, with the ministry providing "valuable, timely and actionable inputs to establish their identity and monitor their welfare."
"
Prime Minister himself was constantly monitoring the whole situation," the minister said. The Lindt Café, which was targeted by a self-styled Iranian sheikh, was located barely 350 metres away from the Indian consulate. But with proactive coordination between the Australian agencies and the Indian consulate, all the officials emerged unharmed. "The Consulate was shut down.However, consular services like visa, passport, OCI and PIO cards, continued as normal since these are provided at a safe distance from the Café."
Mr  Modi also spoke to his Australian counterpart Tony Abbott and thanked him for his leadership that led to the resolution of the crisis and the release of the hostages. "The incident in Sydney is a grim reminder to governments, societies and individuals of the threat held out by terrorism anywhere in the world. We have ourselves been victims of terrorist acts against this Parliament, our temple of democracy, in the year 2001. It is my government's resolve to fight all forces of terror so that we can all live and prosper in a peaceful and harmonious society," Swaraj said.
Referring to the slaughter of innocent children by militants at an army school in Peshawar, the minister stressed that Prime Minister Modi in a late night conversation has conveyed to his Pakistani counterpart Nawaz Sharif that the people of India shared the heart-rending pain and sorrow of the bereaved families and the people of Pakistan and stood with them in solidarity.
"In their darkest hour, we reached out and expressed our heartfelt condolences to the grief-stricken families, transcending boundaries and differences."
Transcending boundaries and differences – this should be the operative mantra for the world to collectively fight the scourge of terrorism. For any ambivalence or half-heartedness on this front can spawn hundreds of such tragedies in the future, with innocent victims caught in the crossfire of state politics and the mindless terror machinery of warped-up ideologies.
Terror blurs boundaries, and widens the arc of sympathy. In the wake of the barbaric  terror attack on an army school in Peshawar which killed 132 students, India's Prime Minister Narendra Modi promptly picked up the phone and rang up his Pakistani counterpart Nawaz Sharif  and shared India's "heard-rending sorrow and pain" at this horrific assault and stressed the need for joining hands to defeat the scourge of terror.
Mr Modi called  Mr Sharif on December 16 evening, soon after the latter returned from Peshawar to Islamabad. In his telephonic conversation, Mr Modi "condemned in the strongest terms the brutal terrorist attack" and underlined that "this savage killing of innocent children, who are the epitome of the finest human values, in a temple of learning was not only an attack against Pakistan, but an assault against the entire humanity."
"At a time when the world is getting disturbingly accustomed to acts of terror, this terrible tragedy has shaken the conscience of the world," Mr Modi told Mr Sharif. He conveyed that "the people of India shared the heart-rending pain and sorrow of the bereaved families and the people of Pakistan and stood with them in solidarity in this hour of immeasurable grief."
Prime Minister Modi also expressed hope that "the children who had witnessed the horrific attack and loss of their friends would come through this trauma through counselling."
In a compelling message, Mr Modi conveyed to Mr Sharif that "this moment of shared pain and mourning is also a call for our two countries and all those who believe in humanity to join hands to decisively and comprehensively defeat terrorism, so that the children in Pakistan, India and elsewhere do not have to face a future darkened by the lengthening shadow of terrorism."
In a separate message, President Pranab Mukherjee said that "such heinous acts are against all tenets of humanity" and exhorted the world community to redouble efforts to root out terror.
India's message of solidarity in this dark hour of Pakistan has underscored the need for Islamabad to address the causes of terror and shed ambivalence about using terror as an instrument of policy.
Pakistan plunged into national mourning after the cold-blooded massacre of 132 children triggered howls of outrage and grief across the spectrum. The massacre has intensified pressure on Pakistan's military and civilian dispensation to decisively crush Islamist militancy, with Mr Sharif vowing to take the battle against the Tehrik-e-Taliban Pakistan to the finish.