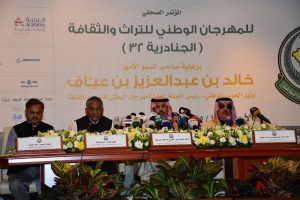 Days after Prime Minister Narendra Modi showcased the India growth story at the gathering of the global elite in Davos, India's External Affairs Minister Sushma Swaraj heads to Saudi Arabia to inaugurate the popular festival of Janadriyah, which will put the spotlight on the country's soft power and economic prowess. The February 6-8 visit by Swaraj will mark the first high-level visit after Mr Modi's visit to the Gulf kingdom in 2016 and comes ahead of his three-nation tour of Palestine, the UAE and Oman.
Organized annually since 1985 by the National Guard, Janadriyah is a cultural and heritage festival that draws more than one million visitors every year. This year India is the "Guest of Honour country" at the 18-day festival.
Speaking at a press conference with Saudi Minister of National Guard Prince Khalid bin Abdulaziz bin Muhammad bin Eyaf al-Muqrin Al-Saud, Minister of State for External Affairs V. K. Singh said, "There will be displays and presentations by ministries and departments such as Indian Ordnance Factories Board, ISRO (Indian Space Research Organisation), India Tourism board, ministry of shipping, ministry of textiles, handicrafts promotion council, ministry of food processing industries, skill development, Digital India, Make in India etc". Top Indian companies like Larsen & Tubro, Tata Motors, Al Abeer Medical Group, Jet Airways, Shapoorji Pallonji and Aster Med City will be participating in the event.
On the cultural side, the Indian pavilion will showcase the colours and vibrancy of India's folk culture, traditional costumes, Indian perfumes, bridal costumes, artefacts, display of specimen of calligraphy and Arabic manuscripts. Visitors at the festival will also get a taste of the flavours of India, given the popularity of Indian cuisine. Moreover, Bollywood, yoga and dance will also be featured at the festival.
With more than three million expatriate Indians, Saudi Arabia is India's valuable partner with which it also shares a deep rooted civilizational and strategic relationship. One fifth of India's crude oil comes from this Gulf kingdom and it is India's fourth largest trade partner after China, the US and the UAE with bilateral trade standing at USD 25.079 billion during 20916-17.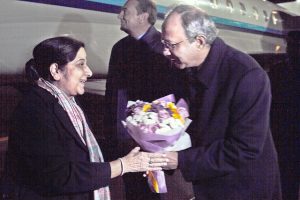 Against the backdrop of the growing scourge of terrorism in the region and the release of 26/11 terror mastermind Hafiz Saeed by a Pakistani court, India's External Affairs Minister Sushma Swaraj is set to press for enhanced counter-terror cooperation at the SCO summit in the Russian city of Sochi.Representing India for the first time since it became a permanent member of the annual SCO (Shanghai Cooperation Organization), Mrs Swaraj is also expected to hold bilateral meetings on the sidelines of the SCO summit in the Russian picturesque city of Sochi. In June this year, India and Pakistan were elevated from being observer nations to full-fledged members of this regional grouping, which is currently dominated by China and Russia.
With regional security and terrorism expected to dominate the talks, it remains to be seen if India raises the issue of the recent release of Hafiz Saeed by a Pakistani court. The situation in the Gulf and Afghanistan are also likely to figure prominently in the talks. India's membership gives it an added leverage to push for more intensive efforts at tackling regional and global terrorism and other security matters."We attach special significance to the SCO in promoting political, economic and people-to-people contacts," external affairs ministry spokesperson Raveesh Kumar said.
The efforts to include India as a permanent member of the bloc had begun in Ufa in July 2015. While Russia was India's main supporter, China had thrown its weight behind Pakistan.  The SCO now has eight full members — India, Kazakhstan, China, Kyrgyzstan, Pakistan, Russia, Tajikistan and Uzbekistan — and six dialogue partners and four observers.
While there is no confirmation yet on whether Ms Swaraj will have bilateral meetings with Chinese Premier Li Keqiang or Pakistan's Prime Minister Shahid Khaqan Abbasi, she will be attending restricted meeting of the heads of delegations on December 1, which will be followed by the preliminary sessions of the SCO.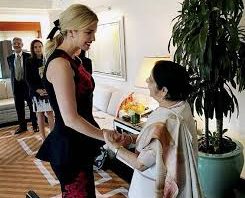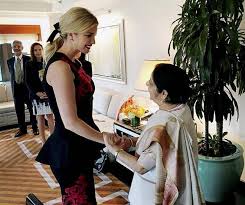 When Prime Minister Narendra Modi extended an invite to the US President Donald Trump's daughter Ivanka Trump to be her father's goodwill ambassador and lead the US delegation to the Global Entrepreneurship Summit in India this year, it was hailed as a significant diplomatic move considering how Ivanka has emerged as one of the most influential people in the Trump administration.
Taking a step forward, India's External Affairs Minister Sushma Swaraj met Ivanka Trump on the sidelines of the ongoing United Nations General Assembly summit in New York and discussed women empowerment and the upcoming entrepreneurship summit in Hyderabad which PM Modi is very keen on promoting to showcase the best brains of the country.
Post the meeting, Ivanka expressed her respect for Sushma Swaraj in a tweet, saying:
"I have long respected India's accomplished and charismatic Foreign Minister Sushma Swaraj, and it was an honor to meet her today." She added in another tweet, "We had a great discussion on women's entrepreneurship, the upcoming #GES2017 and workforce development in the US and India." Ivanka is expected to be joined by her husband Jared Kushner at the three-day summit in November that would be attended by about 1,600 entrepreneurs from across the world including 400 each from India and the US.
Mr. Modi's push to get Ivanka to lead the US delegation is also in keeping with the theme of the GES this year: "Women First, Prosperity for All". Ivanka Trump has been instrumental in pushing forward several women empowerment programmes in the US from the creation of the World Bank fund for women entrepreneurs to working on the employment challenges faced by military wives and advocating equal pay and conducive work conditions for women.
Besides being an Advisor to the President, whose importance has not been lost on anyone who has been dealing with the US administration since Trump took office, Ivanka is also a businesswoman in her own right with a fashion line under her name. She has also authored two books – Trump Card: Playing to Win in Work and Life (2009) and Women Who Work: Rewriting the Rules for Success (2017). Reviews of both the books have been scathing, but Ivanka has been unfazed as she has been to calls to boycott her clothing brand. In Women Who Workshe emphasises that being born with a silver spoon cannot guarantee success. "Curiosity, passion, hard work and perseverance have enabled me to prove my value to myself and others beyond my surname," writes the mother of three.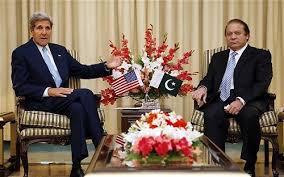 India's strategy of isolating Pakistan in the aftermath of the Uri terror attack has struck a powerful chord in the US. A day after US Secretary of State John Kerry chastised Pakistan's Prime Minister Nawaz Sharif and asked him to prevent terrorists from using his country as safe havens, two American legislators introduced a legislation in the US Congress to designate Pakistan as a state sponsor of terrorism.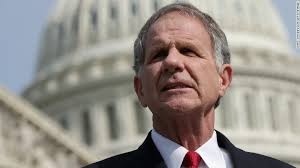 The bill, H.R 6069 or the Pakistan State Sponsor of Terrorism Designation Act, calls upon the US administration to make a formal assessment on the matter within four months of its passage.
The bill was moved by Congressman Ted Poe from Texas, Chairman of the House Subcommittee on Terrorism, and Congressman Dana Rohrabacher of California, who is also known as a strong proponent of the Baluchistan cause.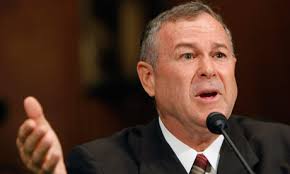 The move to brand Pakistan as a terrorist state is seen as a triumph of Indian diplomacy as External Affairs Minister Sushma Swaraj heads to the US on a concerted drive to corner Pakistan on account of its alleged complicity in the Uri terror attack in north Kashmir, which killed 18 Indian soldiers.
"Not only is Pakistan an untrustworthy ally, Islamabad has also aided and abetted enemies of the United States for years. From harbouring Osama bin Laden to its cosy relationship with the Haqqani network, there is more than enough evidence to determine whose side Pakistan is on in the War on Terror. And it's not America's," Mr Poe said. "It is time we stop paying Pakistan for its betrayal and designate it for what it is: a state sponsor of terrorism," said Mr Poe. Mr Poe's remarks underlines growing global support for India's pitch for sanctioning Pakistan for its role in promoting and sponsoring terrorism.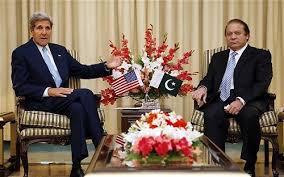 The bill is seen as a huge setback for Mr Sharif as he gears up to make a speech in the UNGA, in which he is expected to highlight India's alleged human rights abuses in Jammu and Kashmir. On September 19, US Secretary of State John Kerry rebuffed Mr Sharif and conveyed to him the imperative need for Pakistan to prevent all terrorists from using Pakistani territory as safe havens. "The Prime Minister and Secretary Kerry expressed strong concern with recent violence in Kashmir – particularly the army base attack – and the need for all sides to reduce tensions," said US State Department Deputy Spokesperson Mark Toner after the meeting between Mr Kerry and Mr Sharif.
The US' admonition of Pakistan underscores Washington's growing wariness with Islamabad's systematic duplicity on terrorism, and will bolster India's drive to isolate Pakistan in the international community.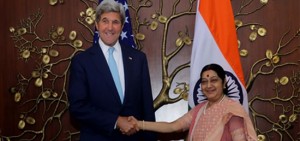 Marking a meeting of minds on a host of pressing issues, India and the US have decided to step their counter-terror cooperation, with Washington strongly backing India by renewing call to Pakistan to bring the perpetrators of the Mumbai and Pathankot terror attacks to justice.
The second Strategic and Commercial Dialogue between India and the US ended on a high note, with both sides upbeat about the blossoming of bilateral relations in all spheres and underlining their resolve to take this strategic partnership to new heights.
The US' robust backing on India's concerns over Pakistan-sponsored terrorism was music to New Delhi's ears. "The US supports all efforts to brining the perpetrators of the Mumbai and Pathankot attacks to justice… terror is terror no matter where it comes from," said US Secretary of State John Kerry in New Delhi on August 30, after wide-ranging talks with India's External Affairs Minister Sushma Swaraj. The two strategic partners also reiterated their resolve to intensify counter-terror cooperation. They will intensify intelligence sharing and specifically "work for the early operationalization of an agreement on exchanging information on known or suspected terrorists," said Mrs Swaraj. The two sides also signed a framework agreement on combating cyber crimes.
"Secretary Kerry and I discussed at length the issue of terrorism, which is the key challenge to the international community, and the foremost threat to international peace and security. I am happy to note that there was a "meeting of minds" on this issue," stressed Sushma Swaraj. "I briefed Secretary Kerry on the continuing problem of cross-border terrorism that India and the larger region faces from Pakistan. We both agreed that nations must not maintain double standards, such as the categorization of good and bad terrorists, nor must they act as sanctuaries and safe havens for terrorist organizations," she said.
"We reaffirmed the urgent necessity for Pakistan to dismantle safe havens for terrorists and criminal networks including Lashkar-e-Toiba, Jaish-e-Mohammad and D Company. Secretary Kerry and I also agreed on the need for Pakistan to do more to bring the perpetrators of the 2008 Mumbai and 2016 Pathankot terrorist attacks to justice quickly."
The "intensity of the bilateral relationship is unprecedented," said Mrs Swaraj.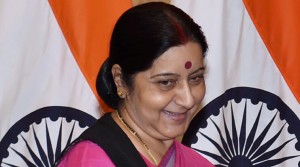 Amid criticism from some sections about Prime Minister Narendra Modi's travels to foreign countries, External Affairs Minister Sushma Swaraj has said that the last two years have brought around $55 billion FDI into the country.
"As much as $55 billion or Rs 369,000 crore has come through the FDI route in the last two years. It is about a 43 per cent jump over what it was during the UPA rule," Mrs Swaraj said at her annual press conference in New Delhi on June 19.
"Foreign Direct Investment (FDI) does not come sitting at home," the minister said while alluding to criticism about Prime Minister Modi's frequent overseas travels.
"Aaj jab Bharat bolta hai, duniya sunti hai (Today when India speaks, the world listens)," said the minister.
Mr Modi made 40 foreign trips in the last two years, which was dominated by a calibrated outreach to the business community and investors in these countries.
Ahead of the crucial NSG meeting in Seoul next week, India's External Affairs Minister Sushma Swaraj has struck a cautiously optimistic note on securing requisite global backing, including that of China's, for New Delhi's membership of the Nuclear Suppliers Group.
An international consensus is building around India's bid for membership to the Nuclear Suppliers Group (NSG), Mrs Swaraj said on June 19, barely days before discussion on India's NSG bid at the NSG plenary on June 23 in Seoul.
The government is "hopeful of success in convincing China," said Mrs Swaraj while responding to questions on Beijing's objections to New Delhi's entry into the NSG.
"I think a consensus is being made, and I don't think any country will break that consensus, and this time we will get the NSG membership," Mrs Swaraj said in New Delhi. The minister added that she had personally spoken to 23 of the 48 countries in the NSG.
The minister's remarks acquire an added significance in the backdrop of Foreign Secretary S. Jaishankar's recent trip to Beijing. "All major issues, including India's NSG membership, were discussed," the spokesperson of India's external affairs ministry said last week.
In this regard, the meeting between India's Prime Minister Narendra Modi and Chinese President Xi Jinping on the margins of the SCO summit in Tashkent on June 23/24 will be crucial as the Indian leader will make a determined effort to win Beijing's backing.
China has underlined that it wants the NSG to agree on a process or "criteria" for members, with a view to accommodating  its all-weather ally Pakistan into this elite nuclear club.
"China is not opposing India's NSG membership. China is speaking of the process for membership," said Mrs Swaraj. The minister added that India does not oppose Pakistan or any other country's membership, "but want each to be judged on their own merit."
"Instead of speaking about a criteria, one should speak about our credentials. Our track record should be discussed. I have great satisfaction in saying that whatever commitments and undertakings we gave prior to receiving the (NSG) waiver in 2008, we have kept," the minister stressed.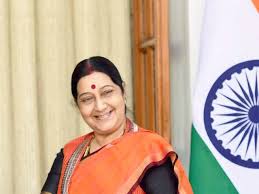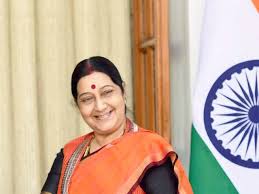 As India continues to grow on the global stage,  it is all set to host an international conclave on geopolitics and geo-economics from March 1-3. The event is organised by India's External Affairs Ministry (EAM) and leading Indian think tank,  Observer Research Foundation (ORF).  The flagship conference is titled Raisina Dialogue 2016.
The conference seeks to explore and examine the prospects and opportunities for Asian integration as well as Asia's integration with the larger world.   The Raisina Dialogue will have more than 450 participants from around 40 countries and will focus on the theme of 'Asia: Regional and Global Connectivity'. According to the EAM, the dialogue will enable it to reach out to a wider international multidisciplinary audience.
The conference will be held on the lines similar to the famous Shangri-La dialogue, a "Track One" inter-governmental security forum held annually by an independent think tank, the International Institute for Strategic Studies (IISS) in Singapore. The event is attended by defence ministers, permanent heads of ministries and military chiefs of 28 Asia-Pacific states.
Speaking about the Raisina dialogue, ORF in its agenda  paper said: "The 2016  conclave will focus on Asia's physical, economic, human and digital connectivity and will attempt to discover opportunities and challenges for the region to manage its common spaces, as well as the global partnerships needed to develop common pathways in this century."
India's External Affairs Minister Sushma Swaraj and Foreign Secretary S. Jaishankar will be joined by former Afghan President Hamid Karzai, former Sri Lankan President Chandrika Kumaratunga, former Seychelles President James Mancham and Bangladeshi Foreign Minister Abul Hassan Mahmood Ali at the inaugural dialogue on March 1.
Sticking to one of the poll promises made by Prime Minister Narendra Modi ahead of the 2014 elections of 'Minimum Government, Maximum Governance', the government has decided to merge the Ministry of Overseas Indian Affairs (MOIA) with the Ministry of External Affairs. The MEA will now look after the affairs of the MOIA.
While External Affairs Minister Sushma Swaraj was in-charge of the Overseas Indian Affairs Ministry as well, the administration of both the ministries was different. The MOIA is focused on the welfare of the 25-million strong Indian diaspora, settled across continents and countries.  The MOIA provides information, partnerships and facilitations for all matters related to Overseas Indians that include Non-Resident Indians (NRIs) and Persons of Indian Origin (PIOs).
Mrs Swaraj had requested Mr Modi to merge both the ministries as substantial work of MOIA was done through India's diplomatic missions overseas. In a series of tweets, Mrs Swaraj announced the merger of the two ministries. "As Minister for External Affairs & Overseas Indian Affairs , I realized that Substantial work of MOIA is done through our missions abroad," Mrs Swaraj said. "Therefore, I proposed to Hon'ble Prime Minister that MOIA should be merged with Ministry of External Affairs. Hon'ble Prime Minister has kindly accepted my proposal. So MOIA will now be part of Ministry of External Affairs," she added.
The MOIA was established in May 2004 as the Ministry of Non-Resident Indians' Affairs after the Congress-led United Progressive Alliance came to power, and in September 2004 it was renamed as the Ministry of Overseas Indian Affairs (MOIA). The ministry has four functional service divisions comprising diaspora services, financial services, emigration services and management services.
The MOIA also sponsors the annual Pravasi Bharatiya Divas which brings together NRIs and PIOs at a conclave in India.
Underlining that New Delhi's interest was only in a "peaceful, united and stable Nepal, India has urged Nepal to address the causes of political unrest in its Terai region credibly and effectively. "The causes underlying the present state of confrontation in Nepal need to be addressed credibly and effectively by the political parties and people of Nepal themselves," External Affairs Minister Sushma Swaraj said in the Rajya Sabha on December 3 while responding to a calling attention motion. The motion was sponsored by Janata Dal-United member Pawan Kumar Verma on the situation in the Himalayan nation and the state of bilateral relations. She also spoke about her meeting with Nepal's Deputy Prime Minister Kamal Thapa on December 2.
"India's only interest is in a peaceful, united and stable Nepal and our approach is completely consistent with these objectives," Ms Swaraj said. Clarifying that there was no blockade of supplies to Nepal by India, Ms Swaraj stated: "Obstructions are by the Nepalese population on the Nepalese side in which the government of India cannot interfere. There is no blockade by India of supplies going to Nepal."
Responding to the house members, Ms Swaraj spoke about  incidents of violence resulting in death and injury in regions of Nepal bordering India following the promulgation of Nepal's Constitution on September 20. She also spoke about Indian freight companies and transporters voicing concerns about the difficulties of movement and security within Nepal.
Urging the house to consider the merits of a visit to Nepal by an all-party delegation, Ms Swaraj said, "The government would be guided by the sentiments of the house." Emphasising that India has stood for a peaceful conclusion to Nepal's ongoing transition after decades of instability and violence, Ms Swaraj stated: "India will continue to encourage all sides to come to a solution sooner than later."
On her meeting with Mr Thapa on December 2, Ms Swaraj said she was briefed about the latest developments in Nepal and stressed that there has been progress in the ongoing dialogue on the contentious issues with representatives of the agitating Madhesis. Ms Swaraj said that the new government in Nepal has not moved forward on the two important constitutional amendments on constituency delimitation on the basis of population and inclusion for needy sections.
Stranded oil tankers and vehicles carrying medical supplies through other available crossing points were also being assisted by India in re-routing.