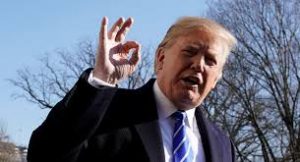 Seoul is proposing to hold high-level talks on January 9 with Pyongyang at the demilitarized zone between the two countries, South Korea's Unification Minister Cho Myoung-gyon said on Tuesday.The minister suggested holding talks at the Panmunjom village after Kim Jong Un expressed hopes that the country's athletes would take part in the upcoming Winter Olympic Games set to take place in South Korea.
Seoul Sincere in Seeking Constructive Talks With Pyongyang
"Trump's confrontational tactics could very well derail the chances for talks," historian and journalist Tim Shorrock said on Tuesday. "His tweet [on Tuesday] morning already expresses the US disinterest in North-South dialogue."Choi's comments offered genuine prospects for constructive talks that could defuse tensions and help steer the Korean peninsula away from the threat of a full-scale war that could rapidly go nuclear, Shorrock, an expert on Korea and Northeast Asia said.
Shorrock recalled that South Korea's new President Moon Jae-in has consistently championed detente with the North and was a consistent supporter of the "Sunshine" policy of systematically improving ties with the North pursued by some previous leaders in Seoul.
The mainstream US media had sought to distort statements coming out of Pyongyang to make it appear that North Korea's leaders were determined on nuclear confrontation and they had ignored Kim Jong Un's clear call to reopen serious constructive talks with the South, Shorrock pointed out.
"It is shameful that the US media has chosen to focus almost solely on Kim's statement that North Korea is now a nuclear power and completely missed his offer to begin a dialogue with South Korea," he said.
US policy on North Korea appeared to be driven by hard-line National Security Adviser H.R. McMaster, an active service US Army lieutenant general who has expressed his determination to prevent North Korea having any nuclear deterrent to protect itself, Shorrock noted."The guy to watch is H.R. McMaster, who seems to be running Trump's Korea policy. He has said that living with a nuclear North Korea is impossible and that deterrence is not an acceptable alternative. That kind of talk leaves only one choice for North Korea — surrender their weapons or war," he said.
Trump Strategy Offers No Hope of Ending Korea Nuclear Impasse
Independent Institute Center for Peace and Freedom Director Ivan Eland agreed that current US policy, spearheaded by Trump's threats, offered no hope of defusing the danger of nuclear conflict in northeast Asia and that they threatened to undermine any new dialogue between North and South Korea."If the two Koreas begin to have better relations, it will probably not be because of the blustering Trump," he said.
US Envoy to UN: No Recognition of Intra-Korean Talks Unless Nuclear Issue Solved
However, Eland expressed skepticism that Kim would be prepared to make even the minimal concessions that South Korea would require to allow the North to participate in the Winter Olympics."Unless Kim Jong Un backs away from his economic and military demands, North Korea's participation in the Olympics seems to be a long shot," he said.The United States will not recognize any possible talks between North Korea and South Korea unless the talks result in the ban of all nuclear weapons on the Korean Peninsula, US Ambassador to the United Nations Nikki Haley said on Tuesday."North Korea can talk to anyone they want, but the United States is not going to recognize it or acknowledge it until they agree to ban the nuclear weapons that they have," Haley told reporters.North Korean leader Kim Jong Un, center, speaks with Pak Pong Ju, right, and Hwang Pyong So, left, during the opening ceremony of the Ryomyong residential area, a collection of more than a dozen apartment buildings, on Thursday, April 13, 2017, in Pyongyang, North Korea.
Moreover, the United States will initiate additional measures against Pyongyang if the North Korea conducts another ballistic missile test, Haley warned during a press briefing on Tuesday."As we hear reports that North Korea might be preparing for another missile test, I hope that does not happen, but if it does we must bring even more measures to bear on the North Korean regime," Haley said.In addition, Washington remains skeptical about the prospects of any talks between North Korea and South Korea and is unlikely to play any role in bilateral dialogue between the two countries, US State Department spokesperson Heather Nauert said on the same day.
Courtesy: Sputnik News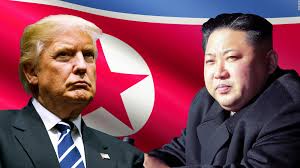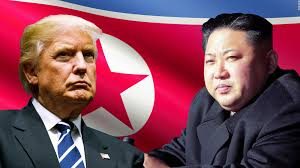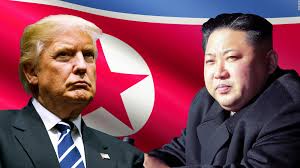 The deepening standoff with North Korea and the Iran nuclear accord are expected to top President Donald Trump's agenda when he delivers his debut address to the United Nations General Assembly session next week. He will meet jointly with the leaders of South Korea and Japan for lunch on Thursday to discuss the looming North Korean threat.
In a tweet on  September 17,  Mr  Trump mocked Kim Jong-un as the "Rocket Man" adding to his long line of inflammatory comments directed at the DPRK chief. He said: "I spoke with president Moon of South Korea last night. Asked him how Rocket Man is doing. Long gas lines forming in North Korea. Too bad!"
The Trump administration is getting increasingly vocal about the possibility of a military action if North Korea does not put a lid on its nuclear programme. The United Nations Security Council adopted a new round of sanctions on North Korea last Monday, reducing gasoline exports and crude oil supplies, in response to the nation's sixth and largest nuclear weapons test. But the defiant regime responded with a fresh missile launch over Japan on Friday warning sanctions will only further accelerate its nuclear programme.
Speaking to CNN, US ambassador to the United Nations, Nikki Haley, said, "If North Korea keeps on with this reckless behaviour, if the United States has to defend itself or defend its allies in any way, North Korea will be destroyed."
US administration officials have warned that the risk from North Korea's nuclear weapons programme is rising and that Trump will be vocal about it at the UNGA to rally international support against the rogue nation.
"He is going to have to give up his nuclear weapons, because the President has said that he is not going to tolerate this regime threatening the United States and our citizens with a nuclear weapon," National Security Advisor H.R. McMaster told ABC news.
Talking about the sanctions, McMaster said, "We all have our doubts about whether or not that's going to be enough and so we have to prepare all options. We have to make sure all options are under development to ensure that this regime cannot threaten the world with a nuclear weapon." Many US allies are, however, sceptical of the use of force to deal with North Korea.
Contrary to Trump's claims about North Korea reeling under the sanctions, reports suggest that not much difference is being observed on the ground. Military welfare remains the regime's top priority and it will cut down on the non-military use of oil pushing an already impoverished civilian population further into despair. A recent UN report suggested that North Korea had already found ways around the existing sanctions and exported about $270m in banned items between February and August this year.
US President Barack Obama has hailed the nuclear agreement with Iran as a "historic understanding", and said, if implemented, would make the world safer. Calling the agreement "a good deal", one which meets core objectives of USA foreign policy, the President reassured his critics by emphasizing that stringent inspection requirements and limits on nuclear enrichment, as specified in the agreement (which is to be fine tuned over the next three months), shall prevent Iran from developing nuclear weapons.
Hours after the extensive talk held in Laussane, Switzerland, between the P5+1 and Iran, he said, "if the deal is finalized, we will be able to resolve one of the greatest threats to our security, and to do so peacefully."
The framework agreement has been hailed as a diplomatic win for all sides. In his speech from the White House (which was telecast live in Iran, another exceptional move), he underlined that the agreement was based not on trust but on "unprecedented verification" which would allow IAEA inspections to Iranian nuclear facilities. The framework ensured "that if Iran cheats, the world will know it".
Mr. Obama also mentioned the key highlights in the agreement which included reduction by about two-third of existing centrifuges in Iran, redesigning its power plant to ensure weapon-grade plutonium is not produced, complying with regular inspections, and not to enriching uranium over 3.67% (far less to than needed to make a nuclear bomb)for at least next 15 years.
In return economic sanctions implemented by the UNSC would be lifted immediately, and by U.S., over time.