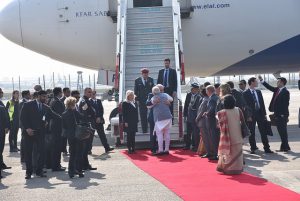 Hugs, personal bonding and effusive sentiments about India-Israel relations marked the first few hours of Israel's Prime Minister Benjamin Netanyahu's maiden trip to India.In a special gesture, India's Prime Minister Narendra Modi went beyond official protocol to personally receive Israeli Prime Minister Benjamin Netanyahu at the Delhi airport. Mr Modi's trademark hug and warm expression of friendship set the tone for six-day visit of the Israeli leader to India. Mr  Netanyahu is leading a delegation of 130 businessmen from 102 Israeli companies and expects to take relations between the two nations together with the Indian leader to "new heights".
"Indian Prime Minister (Narendra) Modi is a close friend of Israel and of mine and I appreciate the fact that he will accompany me on extensive parts of my visit," Prime Minister Netanyahu said just before leaving for New Delhi.After the arrival the leaders headed for a ceremony to rename Teen Murti Chowk in central Delhi as Teen Murti-Haifa Chowk, in memory of the Hyderabad, Jodhpur and Mysore Lancers who carried out a brave assault to liberate the Israeli port city of Haifa during the First World War.
India and Israel are set to scale the relations in diverse areas, including defence, security, innovation to agriculture and water technology cooperation. The two countries are expected to sign a clutch of agreements in areas like oil and gas, renewable energy, amended protocol for airports, cyber-security, and co-production of films and documentaries.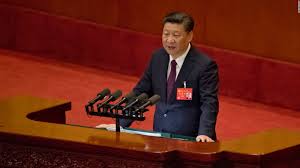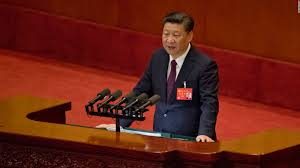 As China entered the Xi era with the consecration of President Xi Jinping among the pantheon of Chinese greats like Mao Zedong and Deng Xiaoping, there has been a flood of messages from world leaders congratulating Mr. Xi on his elevation as one of the most powerful leaders of his country.Indian Prime Minister Narendra Modi  choose to send a message through his Weibo account (a Chinese social network à laTwitter)saying: "Congratulations to President Xi on getting re-elected as CPC General Secretary. Look forward to further promote India-China ties together." India-China relations had come under a cloud following the 72-day long stand-off at Doklam, but the two leaders had put that behind them when they met at the BRICS summit in the Chinese city of Xiamen in September.
US President Donald Trump stuck to his favourite medium Twitter to tweet about his call to the Chinese premier. He said "Spoke to President Xi of China to congratulate him on his extraordinary elevation. Also discussed NoKo & trade, two very important subjects!" Mr. Trump also posted a picture of Mr. and Mrs. Xi along with him and Melania mentioning his upcoming trip to China as part of his East Asia tour in early November."Melania and I look forward to being with President Xi & Madame Peng Liyuan in China in two weeks for what will hopefully be a historic trip!" he tweeted.
Interestingly, even as the US has been exerting pressure on China to rein in the roughish regime of North Korea, Kim Jong-un has sent a congratulatory message to Mr. Xi "wishing him great success in his future endeavours as head of the nation". North Korea's state-run Central News Agency said that the message"expressed the conviction that the relations between the two parties and the two countries would develop in the interests of the peoples of the two countries."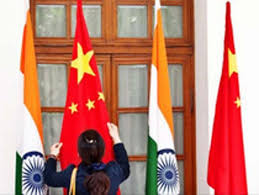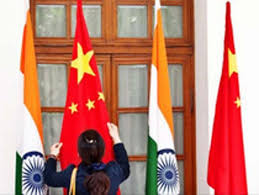 The last time Prime Minister Modi and President Xi met in Astana in June 2017, the outcome was a milestone in the relationship. Will their next meeting at the Xiamen BRICS Summit lead to what Foreign Secretary Jaishankar has described as a new equilibrium?
At Astana, India and China recognized that "their relations are a factor of stability" in a "multipolar world, and at a time of global instability" and that "differences should not become disputes". China's official news agency Xinhua later called for the ancient civilizations to become "cooperative partners", "develop complementary industries and cooperate in protecting common security" for "achieving the dream of an Asian century."
China's keenness for a partnership with India is because demography is its Achilles heel, with the Chinese population aging at an unprecedented pace. China's working age population peaked in 2012, the median age will rise rather abruptly to 49 by 2050, and with national debt at 300 percent of GDP it has only a small window to achieve the 'national dream' of becoming rich before getting old. In contrast, India's working age population will increase till 2050, enabling higher growth rates and eventually overtaking the United States in terms of GDP. For India, the fundamental question is that it cannot be a USD 10 trillion economy without integration into the growing Asian market and benefiting from Chinese investment, given the rise of protectionism in the United States. India-China strategic convergence will need recognition of the Asian century composed of two nodes.
Because of the symbiotic relation between these economic trends, think tanks in China recognize India's role in making timely success of infrastructure based connectivity by enabling the digital economy. The digital economy is expected to be the biggest generator of new market growth opportunities and jobs in the next 30 to 40 years. Knowledge-intensive flows, rather than labour, capital, or resource-intensive flows, already account for half of global flows and are gaining further share. Building on "Digital India" could add a value of about a trillion dollars over the next five years in India, and the experience of operating in a linguistically and culturally diverse environment will be indispensable as global growth shifts to Asian cities.
Global trends support a partnership between India and China in shaping the rules of the emerging Asia-centred order, and such a framework is also best suited for settling the boundary question. The Indian Ocean Naval symposium, promoted by India since 2008, is an example of the two navies continuing to work together on maritime security in the Indian Ocean despite the stand-off between the armies in Doklam.
China is India's largest trading partner and its investment is deepening in India. In partnership, the combined GDP of the Asian giants will soon surpass that of the G7, thus providing the capacity to set the new rules in Asia. In 2050 there will be a global economic triumvirate of the United States, China and India. A re-emerging Asia gains more from a common market, while a declining West benefits from a security focused balance–of-power rivalry in the Asian continent.
Should the re-emergence of China and India be seen through the prism of the rise of the West 200 years ago or a reversal of their cooperative coexistence for 2000 years?
Until the mid-18th century, textiles from India were the largest globally traded commodity, with Chinese silk and porcelain as the most important luxury items. Both only wanted silver in exchange. Contrary to their peaceful co-existence with two-thirds of global wealth in these civilizational states, the West grew rich through monopoly trade, expropriation, war and even military-driven innovation.
President Obama kept out of the China-led Asia Infrastructure Investment Bank in 2016. But President Trump sent a high-level delegation to China's Belt and Road Initiative (BRI) Forum in May 2017, recognizing that new institutions will not be led by the United States. Trump has also withdrawn from the Trans-Pacific Partnership, and his trade policy statement makes clear that "these (new) goals can be best accomplished by focusing on bilateral negotiations rather than multilateral negotiations". As a reaction, the European Union and Japan have announced a free-trade pact without the United States. The China-India backed Regional Comprehensive Economic Partnership, the largest free trade agreement in the world, also excludes the United States. The European Union, Russia, Iran, Australia and Japan back the BRI seeking access to markets, and Japan is mending ties with China. There is widespread challenge to the primacy of the United States and acceptance of China as a global power.
In a multipolar world, countries are gaining in influence more because of the strength of their economy than the might of their military. Emerging economies, both as exporters and importers, now account for 40 per cent of goods flows, with 60 per cent of these going to other emerging economies, most of them in Asia. One-third of the world's economic activity involves cross-border flows. Countries that are more connected within global networks can expect to increase GDP growth from flows up to 40 per cent more than the least connected countries, and that is why, despite misgivings, BRI-enabled connectivity has been widely welcomed in Asia and in the West.
India has to find creative ways of raising its concerns on the BRI, rather than staying away. For example, the United States Navy sails through the South China Sea as 'innocent passage' emphasizing freedom of navigation but skirting the issue of territorial claims. India could work with China to widen the scope of the Kashgar-Gwadar portion of BRI to Chabahar, 72 miles away, in Iran, recognizing the territorial dispute and skirting the issue of sovereignty. In light of China's keenness for partnership in the BRI, India should really 'Act East', not West, for linkages with projects in other South-East Asian countries and with India's connectivity initiatives in Africa.
The future will be extremely challenging for India, needing thought leadership in the new institutions and in the United Nations on revisiting sustainability for late developers, becoming a global knowledge-biotech-cyber power with clear goals and opportunities for business and developing a better understanding of China and Asia.
Courtesy:IDSA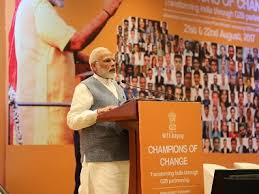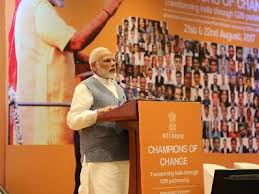 "If financial institutions (along with real estate) can help in making such infrastructure, it will lead to multiple benefits, you can become a soldier for a modern, prosperous India."
 PM Narendra Modi at a CEOs meet organised by NITI Aayog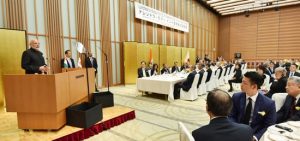 TOKYO: Kindling the India growth story anew on a wet and rainy day in the Japanese capital, Prime Minister Narendra Modi underlined the centrality of India-Japan relations in Asia's emergence and pitched for more enhanced investments from Asia's second largest economy.
The conference hall at Keidanren, the seat of Japan's all-powerful corporate body, was buzzing with energy and enthusiasm as Mr Modi addressed a galaxy of top Japanese leaders and highlighted a set of steps taken by his government which have made India the world's most attractive investment destination.
"Today, India is on the path of several major transformations. We have taken decisive steps and built a governance system that will help India realize its potential. The results are already visible," Mr Modi said.
"Even against a weak international economic scenario, the news from India is of strong growth and abundant opportunities. It is of Incredible opportunities, and about India's Credible Policies."
Mr Modi highlighted major advantages of India, including lower labour costs, large domestic market and macro-economic stability which have combined to make India "a very attractive investment destination."
"Today, every global company has an India strategy. And, Japanese companies are no exception. It is no surprise that today Japan is India's fourth largest source of FDI," he said as he outlined possibilities of blending Japan's hardware with India's software.
Pitching for a greater influx of Japanese investments in India, Mr Modi assured the movers and shakers of Japan's corporate world that his government "will be proactive in addressing your concerns" and "further refine our policies and procedures to boost Make in India."
"Creating an enabling environment for business and attracting investments remains my top priority. Stable, predictable and transparent regulations are redefining the nature of doing business in India," said Mr Modi.
The narrative of India has changed in Japan after the Modi government undertook a host of path-breaking reforms and initiatives that included the passing of the Goods and Sales Tax, the Insolvency & Bankruptcy Code and easing of foreign investment in crucial sectors like defence and insurance.
Upscaling Japanese investment into India will be a major theme of discussions between Mr Modi and Japanese counterpart Shinzo Abe.
Alluding to futuristic infrastructure projects of second generation like the Dedicated Freight Corridor, the Industrial Corridors, High Speed Railways, Smart Cities, Coastal Zones and Metro Rail projects, Mr Modi underscored that all of these "offer unprecedented opportunities for Japanese industry." "Made in India and Made by Japan combination has already started to work and converge wonderfully," he said.
Skill, scale & speed
Placing the burgeoning India-Japan relations in a broader perspective, Mr Modi said India and Japan are critical to the realization of an Asian Century and underlined the pivotal role of Tokyo in India's ongoing project of transformation with skill, scale and speed.
"I have long maintained that India needs scale, speed and skill. Japan has a very important role to play in all three."
"India and Japan will have to continue to play a major role in Asia's emergence. The growing convergence of views between Japan and India under our Special Strategic and Global Partnership has the capacity to drive the regional economy and development, and stimulate the global growth," said the Indian leader. "Strong India–Strong Japan will not only enrich our two nations. It will also be a stabilising factor in Asia and the world," he said.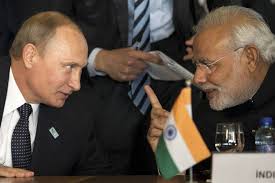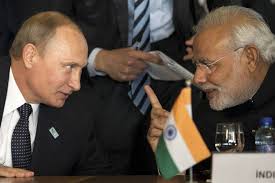 Though India made it a point to focus on terrorism and managed to underscore "the need for close coordination on tracking sources of terrorist financing and target the hardware of terrorism, including weapons' supplies, ammunition, equipment and training," it could not convince China to change its stance on Masood Azhar, leader of the Pakistan-based militant group Jaish-e-Mohammed.
The group has been blamed for attacks on Indian soil in the past, including the 2001 parliament attack in Delhi that took the nuclear-armed rivals to the brink of war.
China has twice this year blocked India's effort to get Masood Azhar declared a UN designated global terrorist, despite Jaish being a UN proscribed terror group.
Sino-Indian ties have been going downhill for the last few years and the future of BRICS remains tentative at best because of this growing divergence.
But it was the other bilateral relationship — the one between India and Russia — that was the focus of the Goa summit.
Big boost to India-Russia ties
Where Sino-Indian bilateral engagement was perfunctory at best, the India-Russia relationship was given a big boost with Delhi reaffirming ties with its long standing strategic partner.
India's ties with Russia have seen turbulence in recent weeks.
Despite India's opposition to Russia conducting its first ever joint military exercise with Pakistan, especially at a time when Indian troops were also participating in bilateral military exercises in Russia, Moscow went ahead, raising concerns in Delhi about the future trajectory of Russian foreign policy.
Many believe that Moscow, for its part, has been obsessed with challenging the US and sees the growing US-India partnership as a threat.
At a time when America's ties with Pakistan are seen to be deteriorating, Moscow has agreed to sell Islamabad four Mi-35 attack helicopters and build a $2 billion (£1.64 billion) natural gas pipeline there.
During the BRICS summit, India sought to re-engage Russia more substantively.
The two countries signed a swathe of defence deals, including a multi-billion dollar agreement for the delivery of a long range advanced air defence system to Delhi.
'Clear stand'
The Russian and Indian leaders also took part in a ceremony to lay the foundation for the third and fourth power units of India's Kudankulam nuclear power plant.
On the energy front, the two sides announced their biggest agreement, where a group led by Russian state-controlled oil giant Rosneft said it would pay $13 billion for a controlling stake in both India's Essar Oil and the port facilities that it owns.
And to allay Indian concerns, Russian officials made it clear that Moscow has not signed any contracts and has no plans to sign any military related deals with Pakistan.
The two states also reiterated their common opposition to terrorism.
Indian Prime Minister Narendra Modi underlined — "Russia's clear stand on the need to combat terrorism mirrors our own."
"We deeply appreciate Russia's understanding and support of our actions to fight cross-border terrorism that threatens our entire region. We both affirmed the need for zero tolerance in dealing with terrorists and their supporters," he said.
For an estimated $100 billion upgrade of its mostly Soviet era military equipment, Delhi has been looking largely at the West for cutting edge technologies.
Though there has been dissatisfaction in sections of the Indian military and policy makers at the manner in which Moscow has handled its defence contracts in recent years, there is a recognition of the need to have strong ties with Russia as it has been one of the few states willing to share 'strategic technologies' with India including aircraft carriers and nuclear submarines.
Russia under President Putin is determined to position itself as a major global player and is enhancing its ties with China to gain leverage in its ties with the West.
'Old friend'
Similarly, in South Asia, Russia wants to reposition itself if only to caution India of cosying up to Washington at its expense.
Delhi too is reimagining its foreign policy priorities under Mr. Modi.
For the prime minister, strong Indo-Russian ties go a long way in blunting his domestic critics who see a pro-US tilt in his foreign policy.
During his joint press conference with the Russian President Mr Modi said in Russian, "stariya droog luchhey novikh dhwukh (an old friend is better than two new ones)."
This remark was aimed at both Russia which has been giving a fresh look to its ties with Pakistan as well as at those who have been questioning his commitment to India's old partners like Russia.
As of now, India and Russia have succeeded in re-establishing "the special and privileged nature" of their strategic partnership.
But whether this would be enough to sustain the Cold War era strength of this bilateral partnership remains to be seen.
Courtesy:ORF

India's relations with Bangladesh will get a major boost with the visit of Prime Minister Sheikh Hasina to Goa. Sheikh Hasina is visiting India to attend a summit of the BIMSTEC (Bay of Bengal Initiative for Multi-Sectoral Technical and Economic Cooperation) on the sidelines of the BRICS (Brazil, Russia, India, China and South Africa) summit to be held in Goa on October 15-16. Prime Minister Narendra Modi and Sheikh Hasina are expected to hold a bilateral meeting on the sidelines of the dual summits in Goa on October 16.
Sheikh Hasina will be participating in the multilateral forum along with 11 other leaders from BIMSTEC and BRICS countries. Members of BIMSTEC include Bangladesh, Bhutan, India, Myanmar, Nepal, Sri Lanka and Thailand.
Bonding against Pakistan-backed terror
Showing solidarity to India following the Uri terror attack allegedly backed by Pakistan, Bangladesh declared not to attend the SAARC meeting. All other SAARC countries have joined India in boycotting the SAARC (South Asian Association for Regional Cooperation) summit, which was scheduled to be held in Islamabad.
India's initiative in bringing all the BIMSTEC members for the summit is a major initiative to sideline Pakistan. Pakistan is accused of exporting terrorism in South Asia. In this effort, Bangladesh is a key supporter. Both India and Bangladesh have been a victim of the Pakistan-backed terrorism. Bangladesh's relationship with Pakistan is not cordial after it initiated the trial of the criminals of Liberation War of 1971. Pakistan is accused of encouraging terrorism in Bangladesh by support to its indigenous organisations, who are involved in various acts of terror.
In 2015, a Pakistani diplomat had to be recalled after she was seen liaising with Bangladeshi terror groups. Bangladeshi Information Minister had once informed that around 8000 youth of that country have returned home after receiving training in camps in Pakistan and Afghanistan, indicating a deep connection that Pakistan has with the country's militant organisation. Besides, Bangladesh Home Minister Assaduzzaman Khan has accused Pakistani military intelligence ISI, along with local militant group Jamaatul Mujahideen Bangladesh(JMB) for the July 1 terror incidence where armed militants took seized of a restaurant frequented by foreigners in Dhaka and killed 22 people.
Why Bangladesh matters for India
Bangladesh has become an important partner for India in the South Asia. The country is crucial for strengthening the sub-regional cooperation, a focus of India's neighbourhood policy after the SAARC's failure to emerge as a platform for regional cooperation due to the non-committal attitude of Pakistan. Bangladesh is important in the BBIN (Bangladesh, Bhutan, India and Nepal) sub-regional cooperation and in the BIMSTEC. BBIN sub-regional cooperation was initiated was after Pakistan vetoed the SAARC Motor Vehicle Agreement (MVA) in the 18th SAARC Summit in Kathmandu. Bangladesh hosts the BIMSTEC secretariat.
Bangladesh is also important for India's Act East Policy. Its geostrategic location makes it an ideal partner to connect India's north-eastern states with the rest of India and with Southeast Asia. India has been working with Bangladesh to improve connectivity. The two countries have signed a plethora of agreements to bolster infrastructure and connectivity. Recently, the two countries have signed a coastal shipping agreement that established direct shipping links with the two countries. The expectation is India's north-eastern region will benefit and may be able to enjoy the port facilities in Chittagong and Mongla.
Again, cooperation from Bangladesh is necessary for maintaining peace and stability both inside the country and in the region. Bangladesh played a key role in improving insurgency situation in India as it acted against the insurgent groups who were running their network across the border. Also, the Sheikh Hasina government took action against the Pakistan-based militant groups who were using that country to transit terror to India. With the international groups like Islamic State and Al-Qaida showing interest in the region, the counter-terror cooperation between India and Bangladesh has become more important.
In the past few years, the India-Bangladesh relationship has improved significantly. The two countries have resolved many issues and signed many agreements. The resolution of the land boundary dispute between India and Bangladesh highlights the growth of the relations. The progress in the India-Bangladesh relationship was initiated by the visit of Prime Minister Sheikh Hasina in January 2010. During her visit, two countries signed a joint communiqué which guides the growth of the relationship. Like past, the expectation will be that two countries make some major announcements. Since she is coming to participate in a multilateral forum, chances for any major earth-shaking announcement might be limited.
Sheikh Hasina will be meeting Mr Modi on the sidelines of the BIMSTEC summit. It is an opportunity for the two leaders to review the developments and focus on areas for furthering the cooperation. For deepening the relationship, the focus should be on improving trade and economic, connectivity and counter-terrorism.
India-Bangladesh economic relations have grown sign steadily in past few years. In 2011, bilateral trade between was $4.3 billion which touched $6.7 billion in 2016. One of the significant aspects is a rise in Bangladesh's export to India. In 2011, Bangladesh exported goods worth $585 million that has grown to $727million in 2016. The rise in Bangladesh's export has been possible due to India's unilateral decision to allow duty-free access of all Bangladesh products (except 25 items mainly narcotic substances). In spite of the rise in Bangladesh's export the trade is still heavily tilted to India. Bangladesh is demanding better trade facilities to improve its exports to India. The two sides should work on easing trade facilities.
Further, India is eyeing investment in Bangladesh to balance trade. India has already invested $3 billion and another $11 billion are in the pipeline. But the repatriation of assets, banking facilities and bureaucratic delays are some of the issues works which hamper investment in Bangladesh. Tata group's $3billion investment plan had to be scrapped due to the politics in that country. The Bangladesh government has taken note of these factors and should ensure the safety of Indian assets in that country.
India-China competition?
Since Sheikh Hasina's visit coincided with the visit of Chinese President Xi's visit to Bangladesh on his way to Goa to attend the BRICS Summit, the country's relationship with China will be closely watched. China and Bangladesh enjoy a friendly relationship. China is Bangladesh's biggest trading partner and largest exporter of arms. Again, China is a major development partner for Bangladesh and investing heavily infrastructure development. Deals and loans worth $40 billion were sealed during Mr Xi's just-concluded visit to Dhaka. Bangladesh sees China as a trusted ally.
There are groups who want to play China as a counterbalance to India and such arguments are obvious to raise concerns in India and make one sceptical about Bangladesh's intention. It needs to be admitted that there are also groups who believe that Bangladesh should maintain a friendly relationship with both India and China and benefit from the economic progress of the two countries. Prime Minister Shiekh Hasina is seen to maintain a balanced relationship with both India and China. She should keep separate her relationships with India and China from the debate of counter balance.
(The author is a fellow at the Observer Research Foundation. The views expressed in this column are solely those of the author).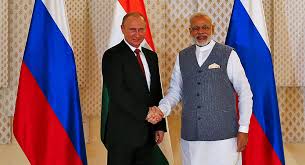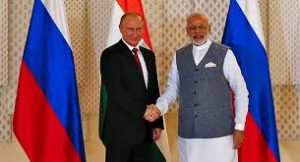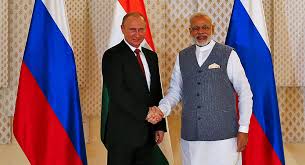 GOA: Underscoring the special and unique nature of their relations, India and Russia have signed 16 pacts in diverse areas, including defence, energy, trade and investment and promoting connectivity that are set to provide added heft to this crucial strategic partnership.
Dispelling speculation about drift in bilateral ties, the leaders of the two countries underscored the special and privileged character of the India-Russia strategic partnership.
The meeting between Prime Minister Narendra Modi and Russian President Vladimir Putin at a luxury hotel in Benaulim on October 15 was marked by warmth, mutual trust and a meeting of minds on a wide gamut of issues, including terrorism.
Highlighting convergence between India and Russia on a range of issues, Mr Modi expressed appreciation of Russia's "unequivocal condemnation" of the cross-border terror attack in Uri on September 18. "Russia's clear stand on need to combat terrorism mirrors our own. We deeply appreciate Russia's understanding and support of our actions to fight cross border terrorism that threatens our entire region. We both affirmed the need for zero tolerance in dealing with terrorists and their supporters," Mr Modi said at a joint media appearance with Russian President Vladimir Putin here.
Mr Putin also underscored that Russia is committed to jointly combating terrorism. The solidarity and convergence on terrorism is significant as Russia's joint military exercise with Pakistan had sparked anxiety in India about Moscow's intentions. India, however, expressed confidence that Moscow will never act against India's interests.
"We have great faith in Russia. Russia will never do anything that is contrary to our interests. It's a meeting of minds," said Foreign Secretary S. Jaishankar. "It's a very strong time-tested partnership. The relationship has recorded substantive progress in all areas. We see Russia as more than a partner, a true friend."
Mr Modi invoked a Russian saying to reassure Russia that India deeply values friendship and partnership with Russia. "An old friend is better than two new friends," Mr Modi said.
"Terrorism is a global issue. The [country that is the] epicentre of terrorism is near India. But the actions of that country [Pakistan] is having global impacts. We agreed on the need to have an international legal framework on terrorism and better border management" added Mr Jaishankar.
In a slew of steps that are set to transform their economic relationship, India and Russia firmed up a roadmap to bring their economic relations on a par with their robust defence and strategic partnership.
Mr Modi also unveiled big-ticket defence deals which will allay Moscow's gripe that it's losing the Indian market to its arch rival US. These deals include the purchase of the S-400 missile system, which can target multiple airborne objects simultaneously till a distance of 400 km and supply of Kamov K226T helicopters to India.
As India and Russia gear up to celebrate the 70thanniversary of their diplomatic relations, Mr Modi aptly described the singular character of India-Russia partnership. "We are working to model a partnership that befits our common ambition and meets our shared goals for the twenty-first (21st) century. Our close friendship has given clear direction, fresh impulse, stronger momentum and rich content to our ties."
"In the emerging regional and global landscape, it has been a source of strength and substance, a driver of peace and a factor of stability," Mr Modi said.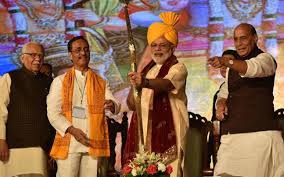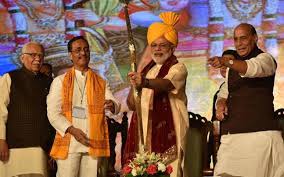 Riding high on the surgical strikes conducted by India's Special Forces on terror pads in Pakistan-Occupied Kashmir, India's Prime Minster Narendra Modi's twenty-minute Dussehra speech in Lucknow focused on terrorism, with a clear warning to Pakistan to stop the export of terror.  "Terror is the new target and India will not spare those who shelter and help terrorists," he said in an obvious reference to the Uri terror strike perpetrated by Pakistan's terrorists.
He underlined that terrorist are the worst enemy of all humanity and exhorted the international community to unite and fight the menace. Without taking Pakistan's name, he said: "Terrorism does not have any boundaries and is bound to destroy all. Therefore a need has arisen to root out those who spread terrorism." This was an obvious reference to Pakistan considering the fact that Pakistan has been fuelling the ongoing unrest in Kashmir valley and has increased the frequency of terror attacks and cross-border infiltration.
In a departure from tradition, Mr Modi decided to skip the famous Ramlila ground celebrations in Delhi and attended the Dussehra celebrations in Lucknow. Political analysts see the choice of Lucknow by PM Modi as politically driven, especially in view of the elections in India's largest state Uttar Pradesh next year.
"We set Ravana on fire every year. What is the root of this tradition? When we do this, we should be aware that in our own lives and in society too, we will get rid of the faults. We should introspect during Vijayadashami at the faults that we have done away with over the year. The prime minister was equating the scourge of terrorism with Ravana, who epitomizes evil in the Hindu mythology.
"If all of us keep our eyes open and pay close attention to the activities of terrorism, they will not succeed in their designs," Mr Modi said. With the ongoing tensions with Pakistan, Mr Modi used the occasion to paint Pakistan as 'Ravan' and the need for people and world leaders to join hands to eliminate terror from the face of the world and pressurise Pakistan to stop using its soil as safe haven for terror groups.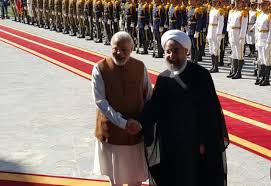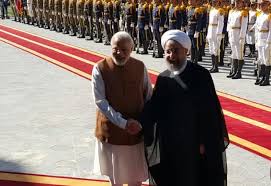 Building on centuries of civilisational connect and shared interests amid a shifting regional geopolitical landscape, Prime Minister Narendra Modi's maiden visit to Tehran (May 22-23) opened a new chapter in India's relations with an emerging power in the West Asia region. Enhancing connectivity and commerce, combined with rejuvenating cultural connections, were the overarching themes that framed the first standalone bilateral visit by an Indian Prime Minister to Iran in over a decade and culminated in a road map for advancing India-Iran relations in the next decades of the 21st century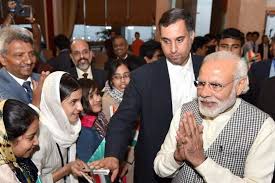 PM Modi's wide-ranging talks with Iranian President Hassan Rouhani and supreme leader Grand Ayatollah Ali Khamenei in Tehran have set the tone for expanding bilateral relations in areas of connectivity and infrastructure, energy partnership and bilateral trade and investment. The talks placed the India-Iran relations in a wider regional perspective and focussed on promoting regular consultations on peace and stability in the region and beyond, and encouraging people-to-people contacts and relations between the two countries. India and Iran signed 12 pacts in diverse areas including connectivity, trade, railways, security and cultural relations. "The agenda and scope of our partnership is truly substantial. The outcomes and agreements signed today open a new chapter in our strategic partnership," said PM Modi at a joint media interaction with the Iranian leader.
The Chabahar moment
The showpiece of PM Modi's maiden visit to Iran was the signing of a raft of agreements pivoted around India's assistance to building of the Chabahar port, a game-changer for spurring connectivity in the region and providing access to the landlocked Afghanistan. "The bilateral agreement to develop the Chabahar port and related infrastructure, and availability of about US$ 500 million from India for this purpose, is an important milestone. This major effort would boost economic growth in the region. We are committed to take steps for early implementation of the agreements signed today," said PM Modi. In yet another milestone, Afghan President Ashraf Ghani joined the Indian PM and President Rouhani in Tehran as the three leaders signed a landmark pact for Trilateral Transport & Transit Corridor. "This can alter the course of region's history. The three-nation pact will strengthen our ability to stand in mutual support against those whose only motto is to maim and kill innocents," he said, placing the deal against the backdrop of rising terrorism in the region.
Economic ties on upswing
Besides connectivity deals that will closely integrate the region in an arc of prosperity, India and Iran unveiled new initiatives to galvanise their economic relationship which is set to acquire a new vitality after the lifting of sanctions following Iran's landmark nuclear deal with P5+1 countries. These include plans by Indian companies to set up plants in sectors such as fertilisers, petrochemicals and metallurgy in Chabahar Free Trade Zone (FTZ) and the setting up of Bilateral Ministerial Task Force to spur Indian investments in Chabahar FTZ. India is poised to play a transformative role in the development of railways in Iran through close collaboration between IRCON and Iran's Construction, Development of Transport and Infrastructure Company (CDTIC).
The economic ties are set for an upswing with the two sides set to step up negotiations for an early conclusion of a Preferential Trade Agreement and Double Taxation Avoidance Agreement and Bilateral Investment. In a boost for Tehran's economic prospects, India backed the accession of Iran to the World Trade Organisation. The opening of a regional office by Confederation of the Indian Industry (CII) will aid in enhancing the quantum of bilateral trade and investment.
India's ongoing participation and investment in the development of oil and gas sector in Iran got a boost with the decision to conclude a commercial agreement for OVL's participation in Farzad B gas block by the third quarter of 2016.
Focus on security 
Another important takeaway was the decision to deepen security and counter-terror cooperation. India and Iran agreed to enhance interaction between defence and security institutions, with special focus on maritime security. Amid the flux and volatility in the West Asia region, the two sides vowed to combat terrorism and radicalism. "India and Iran share a crucial stake in peace, stability and prosperity of the region. We have shared concerns at the spread of forces of instability, radicalism and terror in our region. We have agreed to consult closely and regularly on combating threats of terrorism, radicalism, drug trafficking and cyber-crime," said PM Modi.
Cultural connect
The essence of India-Iran relationship remains an enduring civilisational bonding and this was reflected in the signing of some culture-related pacts. The inking of an MoU between the ICCR and the Islamic Culture and Relations Organisation (ICRO), renewal of cultural exchange programme, setting up of an eminent persons group to explore new avenues of cooperation, establishing a Chair for Hindi language in Tehran University and supporting the Persian language courses in India are set to rejuvenate cultural relations and promote greater people-to-people contacts between the two nations. "India and Iran are not new friends. Our dosti (friendship) is as old as history. Through centuries, our societies have stayed connected through art and architecture, ideas and traditions, and culture and commerce," said PM Modi. This sentiment was heartily reciprocated by Iran's top leadership.
The net takeaway from the Indian Prime Minister's visit to Tehran was the initiation of a set of steps for transformation of India-Iran relations by moving beyond buyer-seller relationship in the energy sector to a comprehensive economic and strategic partnership. PM Modi's visit to Tehran took place barely a couple of months after his trip to Riyadh and signalled New Delhi's strategic design to bolster relationships with major powers in the region.
Only half-a-step
Taking a long-range view, which was reflected in the joint statement, "Civilisational Connect, Contemporary Context," PM Modi summed up the future trajectory of the evolving India-Iran relationship in simple but resonant words: "Our friendship will be a factor of stability in our region." Iconic Persian poet Ghalib said it beautifully in his couplet, quoted by Mr Modi: "Once we make up our mind, the distance between Kaashi and Kaashan is only half a step."
(This article was originally published in India Perspectives)