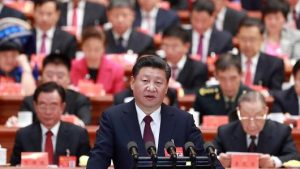 The 19th National Congress of the Communist Party of China was concluded in October. In the meeting, Comrade Xi Jinping, General Secretary of the CPC Central Committee and President of the People's Republic of China (PRC), reviewed the achievements of the past five years and charted a new course for China's future political, economic, cultural and social development. President Xi's report pointed out the right direction for developing China-India economic and trade relationship. In the future, following the principles of the 19th National Congress of the Communist Party of China, we will use three "keys" to unlock the potential of balanced and mutually beneficial China- India economic and trade cooperation in the "new era".
Major Trading Partners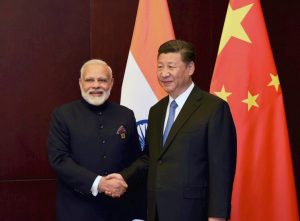 First, build key relationships – to become trading partners based on equality and mutual benefit. As mentioned in the report of the 19th CPC National Congress, China remains firm in its commitment to building a community with a shared future for mankind and forging a new form of international relations featuring mutual respect, fairness, justice, and win-win cooperation. These are core principles China adhere to in attaining peaceful development and participatory global governance. China and India are good neighbours, friends and trading partners.
Since 2014, after President Xi visited India, the two leaders have met more than 10 times on various occasions, reached an important consensus and charted the right direction for China-India economic and trade cooperation. In the BRICS Xiamen Summit this September, President Xi stressed the importance of "the dragon and elephant dancing together" and underlined the imperative of avoiding conflicts. Prime Minister Modi also emphasized that with good bilateral relationship, 1 plus 1 could equal 11. To achieve this, we should further our practical cooperation and utilize intergovernmental and inter-corporate cooperation mechanisms to improve our economic strength and competitiveness.
With the economic and trade mechanisms like JEG, SED and China-India Financial Dialogue playing more important roles, our strategic synergy will be enhanced, trade and investment will be facilitated, bilateral trade will be more balanced and massive project cooperation will be more active. All these will lead to a spectacular future for our economic development. Meanwhile, we should also strengthen our cooperation and coordination in WTO, RCEP and other multilateral mechanisms to promote globalization and protect the overall interests of developing countries and foster more inclusive, equal and mutually beneficial economic and trade relations.
Promoting Balanced Trade
Second, focus on key issues- to build a more balanced trade structure. The 19th CPC National Congress stressed that China would pursue open, innovative, and inclusive development that benefits all, that China would not close its door to the world but would only become more open. For a long time, the imbalanced trade between China and India has been a stubborn obstacle, holding back our economic and trade relations. I'm very happy to see that with joint efforts from both sides, our trade volume may exceed $80 billion this year, reaching a five-year high. More importantly, China's import from India has increased more than 20% while export to India remains nearly the same.
In 2018, China will host the first China International Import Exposition. This is the first large scale import themed exposition and an innovation in international trade development. We welcome the Indian businesses to showcase Indian products at the expo, along with goods from all over the world. We believe this will open new channels for Indian goods reaching Chinese families. We will work on expanding our cross-border trade, import more agricultural products from India, and promote build-to-order business models. We hope to finish FTA to enhance the level and scale of our trade, increase our import from India, opening our market wider and achieve more balanced trade with India.
Scaling up investment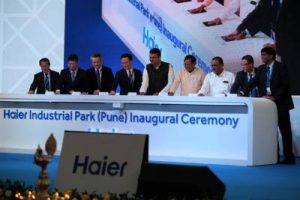 Third, develop key areas-to build a mutually beneficial investment system. As emphasised in the 19th CPC National Congress report, China would give equal importance to "bringing in" and "going global," following the principle of achieving shared growth through discussion and collaboration; and be more open and cooperative to enhance innovation capacity. With these efforts, we hope to break new grounds in opening China further through links running eastward and westward, across land and over sea. China has always made outbound investments to create mutual benefits. As statistics show, from 2012 to 2016, Chinese corporations have paid more than $13.7 million in taxes, created over one million jobs, and made contributions to host nations and the world economy.
In recent years, many economic and trade agreements in industrial park and cooperation on production capacity have been signed between China and India, establishing great platforms for investment cooperation. A group of famous Chinese corporations like Alibaba, Fosun, SAIC Motor and China Fortune Land Development have come to invest in India. These corporations not only provided funding and technical support for "Make in India" and "Start-up India" and reduced trade deficit between the two countries, but also provided jobs and tax revenue for their host states. They are highly recognized by the state governments. On November 16, I attended the Haier's Industrial Park(Pune)Inaugural Ceremony. During the event, I had an in-depth discussion with Maharashtra Chief Minister Devendra Fadnavis. He praised the progress Haier has made in Maharashtra and called it a great epitome of foreign enterprises participating "Make in India".
This year, in the World Bank's Ease of Doing Business Index, India's ranking jumped from 130th to 100th, making one of the biggest improvements among all the countries. This will further encourage Chinese corporations to invest more in India on this trend, we should work harder to optimize investment environment, push forward the revision of bilateral agreements like investment protection agreement and agreement for the avoidance of double taxation. This will create a better investment environment for corporations, regulate Chinese corporation's investment in India and realize the social responsibilities of the corporations. Moreover, we should encourage Indian corporations to invest in China in areas with comparative advantages, like pharmacy and IT. In this way, we can create a friendly, complementary and mutually beneficial two-way investment system.
The Way Ahead: New Horizons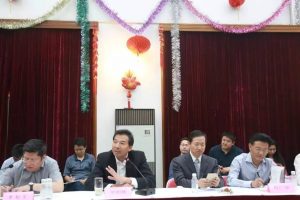 As an ancient Chinese poem goes, a thousand sails pass by the shipwreck, ten thousand saplings shoot up beyond the withered tree — new things come to the fore while old things perish. As China's Ambassador Luo Zhaohui said time and time again, China-India relations cannot afford to wander, stall or go backwards.
We need to move in the right direction and implement the consensus our leaders reached at the Xiamen Summit. We should focus on cooperation instead of differences and solve problems to create a more health bilateral relationship. I believe, with the guidance of our leaders and the guiding principles of the 19th National Congress of the Communist Party of China, India-China economic and trade cooperation will bring real benefits to our governments, business communities and ordinary people. It will become the bedrock and anchor of our bilateral relationship. With the development of this relationship, the day when "China and India speak in one voice, and the world listens" will come soon.
(Li Baijun is Economic and Commercial Counsellor of Chinese Embassy in India)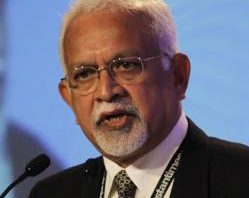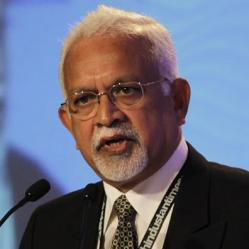 After more than ten weeks of posturing and charged rhetoric during the face-off at Doklam plateau in Bhutan, India and China have signaled their intention to start afresh and improve their relationship. This was reflected in the meeting between Prime Minister Narendra Modi and Chinese President Xi Jinping on the margins of the BRICS summit in Xiamen on September 5, when they decided to take a forward looking approach to the bilateral relationship.
In an interview with Soumya Nair for India Writes Network, former diplomat M.K. Bhadrakumar talks about India's options in dealing with a rising China and the course of India-China relationship, post-Doklam.
(Excerpts from the interview)
Q) Do you think post-Doklam, China is sincere about rebooting ties with India?
A) The Chinese have consistently held the line that they are interested in taking the relationship forward despite the standoff at Doklam, and I don't think there is any change in that. The relationship has been degraded to an extent, but it has not been derailed. The BRICS cannot be seen as a turning point as such because there are several running themes in the relationship. The factors that have brought about a certain downhill in the relationship have taken place over a period of time.
 Q) How do you see China's post-BRICS balancing act with Pakistan?
 A) There is nothing much to read into it. Pakistan is an extremely important country for China. We have to understand that it is not an India-centric relationship any more. With China-Pakistan Economic Corridor coming into the picture, the relationship has acquired a global significance. China has been actively seeking alternate energy routes to alleviate what (former Chinese president) Hu Jintao once called the Malacca Dilemma and Gwadar provides a perfect gateway for China to access the world market. For a trading nation that imports most of its oil from abroad, routes that pass through territories which are not under American influence are strategically very important to China. So it would be naïve to think that there could be any kind of change in its policy of dealing with Pakistan. China's expression of support matters a lot to Pakistan, especially at a time when it has been under a lot of pressure from Trump.
Q) What should be India's engagement with China, given the changed dynamics in the last few years, and at a time when China appears to be looking at taking up a leadership role in a globalized world?
A) I don't think China is interested in that sort of a global hegemony. Multipolarity is something that suits them admirably at this time. India's influence is ultimately circumscribed by the fact that it is not a great globalizer. India is not a serious driver of growth of the world economy, not even of the regional economy.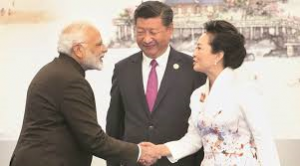 This is not a situation where the rise of China is going to be contested or if anyone is going to try to contain it. Even the United States, the only country which probably has the capability to pretend that it can sustain a containment strategy, is switching to a mode of engagement as the US-China interdependence is such that any kind of confrontation will lead to a high degree of turbulence in the world economy. China is the driver of growth for most of the Southeast Asian economies, so they are not interested in the business of confronting China.
I think it is important for India to go back to a mindset of competitive cooperation instead of having a sense of rivalry vis-à-vis China which has permeated the current discourse in India. A "muscular diplomacy," buoyed by nationalistic posturing, will only end up hurting us. The sense of rivalry is completely unrealistic because China does not see India as a rival. And it is smart enough not to get embroiled in a war with India. China has a GDP which is five times that of ours and it has Comprehensive National Power that has, by and large, completely outstripped India. A notion that we are going to catch up with China is a false one. It cannot happen because in every two years or so China is adding one Indian economy to its own.
Today our top priority should really be development. It does not make sense to talk of rivalry when 400 to 500 million people are still below poverty line. We need to create jobs and unless you can go at a rate of creating something like 2-2.5 million jobs in a year, you are going to be in a serious trouble in a matter of five to ten years. You have only two sectors to address that — the manufacturing sector and the infrastructure sector — which can create big jobs and this where engagement with China is of great importance.
Vietnam is an ideal case in point. It has fought a war with China, has a serious border issue with China and it is also a very nationalistic country in the region. But there is a very intense strategic communication between the two Communist Party leadership and they have an economic partnership which is flourishing. The Vietnamese will not shut down on any opportunity where they can speed up their growth rate with help from Chinese engagement. If India chips in to do something for them, they will not refuse that too.
Even in the case of OBOR, instead of blindly boycotting it, we should have become a part of it and influenced it in directions which suited our interests. Now all South Asian countries are in it. Nepal is currently signing up new agreements as part of the Belt and Road Initiative. I don't know how long you can prevent Bhutan from doing it too. The sense of rivalry is becoming a sense of liability for us.
Q) In his latest book, How India Sees the World, Shyam Saran argues that we are neither in a China-centric Asia, nor in a world destined to become China-centric. In another chapter, he evokes Kautilyan principles saying how "it is necessary to first build India's comprehensive national power" and then to "seek to align with other powerful states to counter the main adversary".
A) There are things which will come our way only if we really have the economic resilience and Comprehensive National Power. Without that happening, what Shyam Saran has said is very pedantic. We neither have the capacity to implement what we are saying, nor the capacity to influence others.
Deng Xiaoping once advised his people to keep their head under the parapet till their internal issues are sorted out. We are far from that situation today. That question is actually for day after tomorrow, not for today. By the time we are capable of making people listen to us, China would have galloped away. That is where I actually differ from Shyam Saran. Then it'll be a different ball game. I don't want to prophesy where the world is heading, but it will be a different paradigm anyway. What is of utmost priority for India today is to focus on our development agenda. If we do not prioritize development, then we are not going to get anywhere. All this will just become a day dream.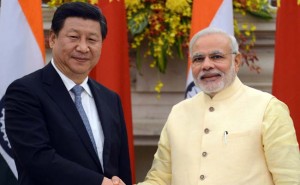 The presence of strong leaders like Xi Jinping and Narendra Modi opens up the possibilities of path-breaking initiatives that could benefit both countries and transform the geo-political landscape in the region. Given China's military and economic strength and assertive territorial claims, it will be up to Beijing to initiate the first steps, says Jayadeva Ranade
 India-China relations are presently at a critical stage. The decisions and events of the next 2-5 years will be crucial and could mark a new phase in the relationship. At the same time the flux in geostrategic alignments in the world, caused by the potential shift in the global balance of power to the East, have got accentuated with the election in November 2016 of Donald Trump as the 45th US President and consequent uncertainty about his policies.
Strong Leaders, Tough Choices
The almost simultaneous emergence of strong, new leaders, namely Xi Jinping in China, Narendra Modi in India and Shinzo Abe in Japan, has injected an element of competition in the region. All three are pragmatic leaders with a track record of being decisive and a capacity to take bold decisions. Each has articulated an ambitious vision for his country and all are strongly nationalist. Economic development is the centrepiece of the plans of each of these leaders, but they are equally intent on securing their strategic space and national interests. All of them began to outline the strategic perimeters of their national interests soon after assuming office. Their appearance on the international stage has the potential to crowd the Indo–Pacific region or boost its economy.
China, which will define the backdrop for the region's political dynamics during the next 5-10 years, has itself transformed into a major economic and military power following more than three decades of extraordinary growth. It has, since the end of 2007, discarded Deng Xiaoping's dictum of "lie low, bide your time" and adopted a set of assertive policies. This was prompted by a combination of factors, but mainly by the global economic downturn; China's considerably enhanced economic and military strength; and Beijing's perception that the US as a global power is temporarily on the decline and that the next few years offer the opportune moment for China to regain its self-perceived rightful position on the world stage and alter the status quo in Asia.
Separately, inside China arguments advocating a pro-active, tough and uncompromising approach are dominant in the debate on China's international security environment. The views of prominent and influential Chinese strategists and academics close to the leadership of the Chinese Communist Party (CCP) reflect this. Additionally, the increasingly vociferous 'nationalist' Chinese netizens have become a factor in discussions touching on issues of sovereignty or territory. Tsinghua University Professor Yan Xuetong, a former doctoral tutor of Xi Jinping with reportedly close proximity to him, recommended, among other things, that: (i) as the probability of conflict with other countries increases, China's foreign policy should directly confront rather than avoid the issue of conflict; (ii) China should try to develop rather than just maintain its "strategic opportunity period" because waiting for a strategic opportunity period is always passive; and (iii) China should begin to shape rather than just integrate into international society because China now has the capacity to do so.
Xu Jin, another influential Chinese scholar of the Beijing-based Chinese Academy of Social Sciences (CASS), called for debunking several dominant "myths" in Chinese foreign policy. Among the 'myths' he listed are: (i) China should keep a low profile; (ii) China should not seek alliances; (iii) China will not become a superpower; and (iv) China's foreign policy should serve China's economic development. He underlined that all these six "myths" should be discarded as a 'new era' calls for new ideas.
The China Dream
The 18th Congress of the Chinese Communist Party (CCP) in November 2012 ushered in a period of definite domestic change. In addition, China unveiled a muscular foreign policy reflective of the arguments advanced by Chinese strategists and endorsed the concept of the 'China Dream' articulated by Xi Jinping to the 18th Party Congress. The 'China Dream', which advocates the "rejuvenation of the great Chinese nation" and is a call to redress past humiliations and "recover lost territories", is of direct relevance to India which has a 4057-km long disputed border with China. The Congress also dubbed China a maritime power, thereby asserting its goal of acquiring sovereignty over a large portion of the South China Sea and a presence in the Indian Ocean.
It also appointed Xi Jinping to China's three top posts of General Secretary of the CCP, Chairman of the Central Military Commission (CMC) and President of China at the same time – making him the first Chinese leader since Hua Guofeng (1976-78) to be so appointed. With the addition of the position of PLA Commander-in-Chief, he today holds more formal titles than any past leader of the CCP. He chairs more Central Small Leading Groups than previous CCP Chiefs and has also concentrated greater power exercising direct authority, including over China's security, military, economic and foreign policy apparatus.
India soon began to feel the effect of the new policies. The two major incursions in India's Ladakh sector in April 2013 and September 2014 both occurred after Xi Jinping took over. Each was deliberately timed, with the one in April taking place just days before the first visit to India of Li Keqiang as Premier, and that in September 2014 actually happening during, and continuing till after, Xi Jinping's first visit to India as Chinese President and CMC Chairman. Within a month of the intrusion in April 2013, the influential 'Zhongguo Qingnian Bao' (China Youth Daily) on May 14, 2013 enlarged China's territorial claims on India and reiterated a claim over Ladakh, which it said had been under Chinese rule since the time of the Yuan Dynasty and which shared the customs, religious practices and traditions of Tibet. The article said Ladakh has long been dubbed as "Little Tibet." Considering that the same People's Liberation Army (PLA) commanders were in position during both intrusions and the Lanzhou Military Region Commander, Liu Yuejun was promoted to the rank of full General in early 2015 and early this year appointed to head the PLA's newly created East Zone Theatre Command, it is apparent that both intrusions were planned and approved at the highest levels and that General Liu Yuejun enjoyed the full confidence of the CMC Chairman. It has, additionally, been made clear in various high-level interactions after April 2015 that the Chinese leadership gives little importance to resolving the disputed Sino-Indian border which, for India, is a priority.
Friends & Enemies
As head of the Central Small Leading Foreign Affairs Group, Xi Jinping has guided China's assertive policy on the South China Sea and directly oversees policies concerning India and other nations. The Conference on Peripheral Diplomacy, held in October 2013, gave a new orientation to China's foreign policy and, for the first time in the history of the People's Republic of China (PRC), designated countries as "friend" or "enemy" and promised "friends" untold financial and other benefits including security alliances. It said those hostile to China, or opposed to it, will be confronted with sustained periods of tough sanctions and isolation. Soon thereafter, Xi Jinping announced the 'One Belt, One Road' strategic geo-economic initiative and in April 2015 'operationalised' the China-Pakistan Economic Corridor (CPEC). The latter has aroused considerable concern in India especially as it implies that Beijing has, dispelling decades of ambiguity, decided to accept de facto Pakistan's claims on the status of Pakistan occupied Kashmir (PoK) and Gilgit and Baltistan, which are all Indian territories under Pakistan's illegal occupation. The military content implicit in the China-Pakistan Economic Corridor adds to the concern.
China-Pakistan Nexus
China's enhanced relationship with its 'ally' and 'only friend' Pakistan has a real potential to sour India-China ties. Beijing's endorsement of Pakistan's claim seemingly became more definite when the CCP's official newspaper 'People's Daily' published a report on July 21, 2016, depicting soldiers from Pakistan and China under the caption: "A frontier defense regiment of the PLA (People's Liberation Army) in Xinjiang, along with a border police force from Pakistan, carries out a joint patrol along the China-Pakistan border." It is noteworthy that the area of the patrol, identified in the report as "the China-Pakistan border," is the frontier region of Pakistan-occupied Kashmir — an area which is an integral part of India's territory. China usually refers to the disputed area as "Pakistan-administered Kashmir". China's stance in reporting on developments relating to Kashmir has also become more critical.
Other visible recent instances of unfriendly Chinese actions are its blocking of Indian requests at the UN Sanctions Committee regarding international terrorists being harboured by Pakistan and China and Pakistan colluding to block India's admission to the Nuclear Suppliers Group (NSG) and the UNSC. As evident from the statement by China's Foreign Ministry spokesman in December 2016, there is negligible prospect of Beijing changing its position on either of these issues in the near future. The vetoing of India's requests regarding the terrorists harboured by Pakistan at the UN Sanctions Committee suggests that Beijing does not object to Islamabad using terrorism as an instrument of policy against India.
The Modi Factor  
There have been changes in India too, where the general elections in May 2014 brought to power a new BJP government with a mandate unprecedented in the last 30 years. The overwhelming mandate ensures that Prime Minister Narendra Modi is not hostage to considerations of state politics in crafting foreign policy and can take bold initiatives. Modi moved quickly and even as Prime Minister-designate initiated a phase of hectic diplomacy that sought to re-energise some important relationships and create room for manoeuvre. In the process he outlined the geographic perimeter of India's neighbourhood of strategic interest and implicitly identified the areas where India and China's national and strategic interests will bump against each other.
China tracked India's general elections and, observing that Modi represents a right-wing political party, noted his utterances on the campaign trail and visit to Arunachal Pradesh. China's official media and senior researchers in Chinese government think-tanks differed on whether India's stand on China would harden in Modi's tenure. China's leadership began to woo India to prevent the new leadership from drawing closer to the US and Japan as well as to seize economic opportunities. Articles in China's state-controlled media projected that India-China economic relations would improve. The authoritative official 'Xinhua' despatch of May 29, 2014, though, differed noticeably in tone from other Chinese media reports. It asserted that Modi has no option other than economic cooperation with China as India perforce has to recognise China's economic and military superiority in Asia. It stressed that Modi would have to accommodate China, not out of choice or inclination, but out of necessity.
Chinese Foreign Minister Wang Yi visited (June 8-9, 2014) India soon after Modi's election to engage with India's new right-wing 'nationalist' Government and assess its attitude towards China. Wang Yi emphasised that China's focus is on economic cooperation, but on the crucial issue of resolving the border dispute indicated that China will not yield any ground. In a carefully worded remark at a press conference, he described the stapled visas being issued by China as a "unilateral", "flexible", "goodwill gesture" or, in other words, that the status of Arunachal Pradesh and Jammu and Kashmir remains disputed.
India nonetheless encouraged economic interaction and invited Chinese companies and investment. A number of Chinese companies are working profitably on projects in India. Telecom companies like Huawei and ZTE earned profits of around US$ 6 billion and US$ 200 million in 2015 alone. State governments in India are also interacting with Chinese business enterprises. Chinese direct investment in India has, however, been marginal. China's sustained opposition to lifting arbitrary domestic restrictions on certain industries and products has prevented redressal of the huge adverse trade balance.
The Modi government is also uncompromising on issues concerning the country's sovereignty and territorial integrity. This has been made clear by Prime Minister Modi raising the question of resolution of the disputed border as the first item on his agenda at each summit meeting with Xi Jinping. The greatest impediment to the India-China relationship achieving its full potential remains the boundary issue and this has been publicly stated by Modi in Beijing. The intrusion by Chinese PLA troops in September 2014 and on two other occasions in December 2015 and in mid-2016 all met with a firm Indian response with the face-offs stretching for days before Chinese troops backed off. India has neither restricted visits by Uyghen Thinley, widely regarded as the Gyalwa Karmapa, in November 2016 and the Dalai Lama to Arunachal Pradesh, scheduled for April 2017. India has additionally accelerated the build-up of its defence infrastructure and, with the final testing of the 5000-5500 kms range Agni-V ICBM, has acquired deterrent asymmetric capability.
The Way Ahead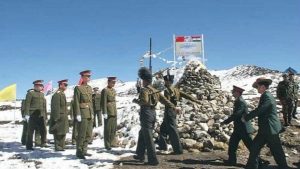 Ties between India and China are, presently, marked by mutual suspicion. Chinese South Asia expert, Renmin University Professor Shi Yinhong, has said that "Vietnam, Myanmar and India are very significant in economic, geopolitical and geo-strategic senses, and the fact is that they (India in particular) harbour the strongest suspicions and vigilances regarding China". The state of their ties with China is very poor and for China to promote the "Maritime Silk Road" and the Bangladesh-China-India-Myanmar economic corridor, and handle the South China Sea issue as well as its territorial disputes with India, it must try to reduce their doubts and dissatisfaction. Adding that "tensions on China-Indian borders have resulted in increased suspicion and discontent", he recommended that "China must come up with a sensible order of strategic priority for such concerns". More recently, Hu Shisheng, Director of the China Institutes of Contemporary International Relations, which is a think-tank of China's Ministry of State Security, observed that it is alright if India keeps away from OBOR, "but China is concerned if India will do something to block it, then it is terrible." Former PLA Navy (PLAN) Senior Captain Li Jie, presently a senior researcher at the Chinese Naval Research Institute in Beijing and reputedly an influential voice in China's naval strategy development, in Military Digest pointed to India as a potential threat to China's maritime trading routes. Such mutual suspicion will make the task of both countries improving their economic conditions and the people's standards of living even more difficult.
The presence of strong leaders like Xi Jinping and Modi opens the possibility of bold tension-reducing initiatives that can create huge win-win opportunities, which will benefit both countries and alter the geo-political climate in the region. Given China's military and economic strength and assertive territorial claims, it will be up to Beijing to initiate the first steps. Thus far, Xi Jinping has shown no sign of taking such an initiative.
India-China@2020: Projections & Trends
Over the past year and a half, strains in India-China relations have increased. These appear unlikely to ease in the next few years. As China pushes ahead with its ambition of emerging as the dominant power in the Asia-Pacific, it becomes more important for it to nurture a friendly neighbourhood. China needs to realise that India and China are the two largest powers in Asia, and without India's assistance China will not be able to achieve its goals.
To lend stability to the relationship, it is essential that China begins by building trust, which is presently negligible. The first step towards this would be for China to be sensitive to India's concerns on sovereignty, territorial integrity, and national security.
India has no objection to China's friendship with Pakistan, but China must ensure that it does not impinge on India's security concerns as does China's veto of India's requests regarding internationally acknowledged Pakistan-based terrorists like Masood Azhar and Hafiz Sayeed.
Transparency is required in China's assistance to Pakistan in the nuclear field.
China must stop all military intrusions along the border. Each intrusion, in a free democratic country like India, undermines whatever trust might have been built.
China and India must both soon identify/nominate a military point of contact for defusing tension created by military intrusions and/or clarifying the situation. Failure to do so has meant prolonged confrontation on the border which is not desirable.
The hotline between the military Hqs should, as agreed, be operationalised. This would be a meaningful confidence-building step.
High-level visits by themselves do not build trust. They must be accompanied by an honest exchange of views, clarifying intent.
Concrete investment in India, especially in infrastructure and long gestation projects, will help build confidence.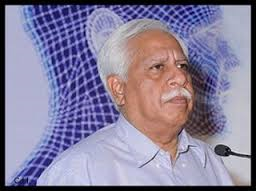 (Jayadeva Ranade is President of the Centre for China Analysis and Strategy and a well-known commentator on India-China relations)
This article was originally published in India and World, a magazine-journal focused on international relations, and published by India Writes Network/TGII Media Private Limited. To subscribe to India and World, write to editor@indiawrites.org)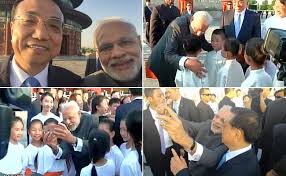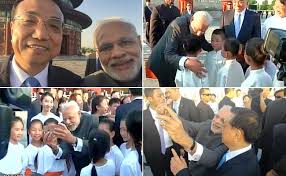 India, under the Modi government, is exploring new policy options to deal with an assertive and rising China. In the near term, there are a host of sensitive issues that can mar bilateral relations, but overall stability in the political relations can be expected between the two Asian powers in the medium-term.
As two major countries in the Asian region in terms of population, territory, higher economic growth rates and growing aspirations, the role of India and China vis-à-vis each other, and at the regional and global levels, is significant. Medium-term prospects of these two countries point towards relative enhancement in their respective comprehensive national strengths, gradual vanishing of "buffer zones" that existed between the two in the Asian region and a coalescing equation so far conditioned by the "cooperation and competition" dyad. Nevertheless, overall stability in the political relations can be expected between the two Asian powers in the medium term.
The Larger Picture: Power Asymmetry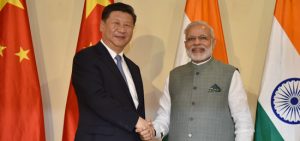 While India and China had begun almost at the same socio-economic levels since coming out of the colonial yoke, the latter made rapid strides in enhancing comprehensive national strength. Today, China has over $11 trillion in Gross Domestic Product as compared to $2.2 trillion for India. China had emerged as the second largest economy in the world and the largest trading partner for nearly 130 countries, although due to the "new normal,"GDP growth rates have fallen from 10 percent to about six percent and trading figures dwindling in the last three years. China'sdefence budget is the second largest in the world and increasing at over 10 percent every year for the last two decades. Some suggest that its comprehensive national power, ranked previously sixth in the world, has now been enhanced to the third position, after the USand Russia. While China previously abhorred military alliances, bases and hegemony, a "rejuvenated" China has now been staking claims for leadership in the regional and international domains through its One Belt, One Roadprojects. China's military forces have been increasingly making forays intothe Pacific and the Indian Ocean regions, besides other global commons such as in the cyber and space domains. This indicates an ever increasing competition with the established powers both at the Asian and global levels. However, the main competition is likely to be between China on the one hand, and the US and Japan on the other, in the coming decades.
India, on the other hand, has been growing only recently with over seven percent growth rates and is gradually enhancing its comprehensive national power. While the service sector predominates, India is enhancing its manufacturing sector through the recent Make in India, Digital India and Skill India campaigns. Its consumption-driven economy, nevertheless, had provided India with sustainable growth prospects as compared to China's economic profile, which is based on the export sector.India's defence budget is increasing, but is no match to China even in the longer term although it had acquired notional strategic deterrence and its medium to long-range Agni V integrated missile programme has reached fruition. Overall, asymmetry in power relations with Beijing, however, does not deter New Delhi from exercising its options in the regional and global domains. Indeed, as a large country with over a billion people and strategic depth, India has its own plans and ambitions too,  including the "Neighborhood First", acting as a leading rather than a reactive power, "punching appropriately" as reflected in Project Mausam, Act East policy and the like.
India's efforts to reclaim lost ground in the Asian region, after the debilitating 1962 border skirmishes with China, may pitch it against other Asian powers (specifically China and Pakistan) in the medium-term. This scenario suggests that due to its close relations with the US, Japan, South Korea, Vietnam and Singapore, India may expand its influence in this region, although this may be perceived as competing for influence against China.
Shifting Equations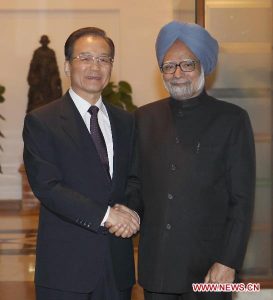 The ever-increasing recent growth trajectory of these two Asian giants and the fast vanishing spaces between the two in the Himalayas or in the South China Sea and Indian Ocean regions, however, has not led to any sharpening of conflict so far, although from medium to long-term, this could be one prospect. This is partly explained by the momentum achieved in bilateral relations in the recent times.
Firstly, the new political leaders in India and China had arrived at a "strategic consensus" in 2014 by building upon the "strategic and cooperative partnership" of April 2005. While both leaders agreed to deflect attention from the territorial dispute resolution even as both had been making concerted efforts to enhance their respective strategic and conventional deterrence, they agreed to implement preliminary confidence-building measures among the armed forces and maintain high level political engagement process across various establishments, including foreign, defence and home ministries. Thus, Prime Minister Modi met President Xi Jinping three times, with the Ahmedabad outing in September 2014 and Xian meeting in mid-2015, providing the setting for the much-needed personal rapport at the highest levels. The two Asian powers have also now begun "developmental partnership," which will reinforce their economic engagement. While this elite-driven approach may not result in in-depth and long-term stable relations, for the short to medium term this approach could be effective in stabilizing bilateral relations, given the role of the central leaderships in these countries. Although many contentious issues like the territorial dispute, Tibet, Kashmir, South China Sea, terrorism, Nuclear Suppliers Group and UN Security Council membership cry out for resolution, the strategic communication between the two leaders is providing a modicum of stability in the bilateral relations currently. This is likely to continue over the medium-term as competition for resources, influence in other regions and leadership issues are muted as of now and are partly overshadowed by their equations with US and Japan.
Bridging Trade Deficit
Secondly, India and China, since the 2000s, have achieved relative economic interdependence with burgeoning, if imbalanced, bilateral trade. Ever since China joined the World Trade Organization in late 2001, its trade with the world moved up dramatically, and with India it increased rapidly to over $71 billion in 2016. While India lost over $376 billion in trade deficit to China between 2007 and 2016, bilateral economic trajectory indicates further enhancement, despite China not opening its market to Indian goods and services. Both are also further engaged in negotiations for Regional Comprehensive Economic Partnership at the East and Southeast Asian levels.  With the demise of the Trans- Pacific Partnership, India-China economic engagement is expected to get an added boost, despite several reservations. Both have been coordinating responses at WTO, G-20 and other arenas on countering trade protectionist trends, even as India accuses China of not opening up its market. In the medium to the long-term, other issues like the internationalization of the Chinese Yuan/renminbi will be debated extensively by the Reserve Bank of India, both for any mutually beneficial regional currency arrangements or possible contest for leadership position in the currency-related issues. Despite promises to reduce the trade deficit by promoting investments to the tune of $20 billion between 2014 and 2019, China's total investments in India have not surpassed $3.6 billion till 2016.
Core Interests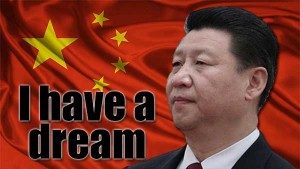 Thirdly, the strategic rise of the two Asian countries in the last two decades and their consequent knocking at the Asian gates has led to the early 2000s formulation that each has its own niche areas to pursue in the region. This was reflected in the idea that both countries have "enough space in Asia". In 2006, during the visit of President Hu Jintao to New Delhi, both formulated the idea that they will elevate the bilateral interactions to the Asian levels. The two countries, in their joint statements, have indicated that they are "simultaneously" rising and that such rise is no threat to each other. However, this appears to be a stop-gap arrangement for the short to medium-term till contradictions become prominent in the long-term. Both also agreed to be attentive to each other's security concerns, although progress in this regard is surprisingly low. Indeed, each accuses the other of violating each other's neighborhood security and sometimes even "core" security interests.
While China's "dream" of creating its own "community of common destiny" of select countries in the longer term could posit this phenomenon initially against the US' leadership position, globally and regionally, for the medium term, it is likely that the buffer zone spaces between India and China are expected to gradually vanish with leadership issues coming to the fore, step by step. China's new-found urge to challenge the US in its leadership position has meant that Beijing would be wooing many nations in the world even as it marginalizes other powers. The One Belt, One Road and the Asian Infrastructure Investment Bank have already attracted 57 countries, with 20 more queuing in the last two years. While many of these projects are explicitly economic in nature, the implicit challenge to the US in Europe, Asia and Africa has been visible of late. For India, with the experience of being blocked by China in the Arunachal Pradesh developmental projects from Asian Development Bank, the AIIB finances for any China-Pakistan Economic Corridor projects will be closely monitored and blocked. India is the second largest contributor to the AIIB. With widespread reports about Chinese "security" guards in the Pakistan-Occupied Kashmir region, India-China relations could turn adversarial in the long-term.
India's Policy Options
India's equations with China are increasingly becoming complex and enmeshed in a range of bilateral and multilateral relations. In the medium to long-term, this is expected to become more complicated due to the rise of these countries in the regional and international orders. Even though both countries followed different engagement strategies and avoided explicitly targeting each other, future policy options suggest a more complicated picture.
Theoretically, India could follow an engagement policy of full-range intensive interactions with Beijing. Alternately, it could implement a status quo approach of deflecting and nullifying advances made by China in the economic and regional domains. Also, depending on Chinese military advances and sales to South Asian neighbours, New Delhi could be tempted to implement a counter-encirclement strategy.
One China & One India: Power Games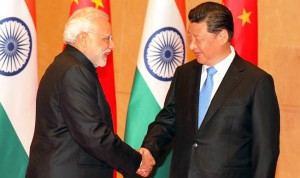 India has many options to deal with the rising China. Of these, India had predominantly approached China with various versions of engagement policy. This has been reflected in the recognition of Tibet and Taiwan as a part of China and New Delhi's support to Beijing for the UN Security Council membership. However, India's policies have been undergoing a rethinking recently, which is visible in its insistence with China that the latter reciprocate and follow "One India" policy. It was also reported that the new government that took over in mid-2014 in New Delhi has also been asserting its positions on a range of issues and the leadership is making no bones publicly in airing differences with Beijing.
Prime Minister Modi's references to the mobilisation of Chinese troops on the Indian border during President Xi Jinping's visit to India, or his remarks in Beijing in mid-2015 about the activities of terror groups across the border, shows New Delhi will continue to stand its own ground in the future. Also, to counter China's military modernization in Tibet, India has been strengthening capabilities through a Mountain Strike Corps, new air bases, the deployment of Brahmos cruise missiles in Arunachal Pradesh, Agni-series of missile operationalisation and naval modernization. These steps point towards buttressing of India's strategic and conventional deterrent capabilities.
Unlike in the past, India is also leveraging a wide variety of diplomatic and strategic partnerships with the US, Japan, Singapore and Vietnam at a time when Beijing is trying to expand its appeal through One Belt, One Road project and cobbling up semi-military alliances with Pakistan and others. At the ideological level, a rising India is increasingly speaking about its democratic experiment as a possible model for others to adopt.Traditionally, this has been a contentious – if not made explicit – issue between India and China in their appeal to Asian, African and South American continents. Thus, the stakes are expected to be high for India's relations with China in the medium to long-term.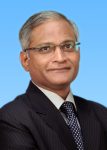 (Srikanth Kondapalli is Professor in Chinese Studies at Jawaharlal Nehru University. He is Chairman of the Centre for East Asian Studies, SIS, JNU thrice from 2008-10, 2012-14 and 2016-18. He has written many books, including China's Military: The PLA in Transition in 1999 & China's Naval Power in 2001. He received the K.Subramanyam Award in 2010 for Excellence in Research in Strategic and Security Studies)
This article was published in the inaugural edition of India and World, a pioneering magazine-journal focused on international affairs. The inaugural edition of the magazine, published by TGII Media Private Limited and India Writes Network, was launched by Minister of State for External Affairs M.J. Akbar in New Delhi in May.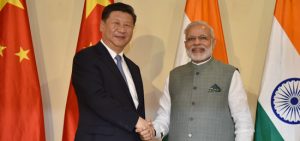 ASTANA: Amid Belt and Road concerns in New Delhi and Beijing's continuing ambivalence over India's NSG membership, the meeting between Prime Minister Narendra Modi and Chinese President Xi Jinping in Kazakh capital Astana will be watched closely in the region.
The Modi-Xi meeting will be the first high-level contact between the two leaders since they last met on the sidelines of the BRICS summit in Goa in October last year. At that point, the two leaders had decided to move beyond their differences over New Delhi's NSG membership to concentrate on expanding economic relationship. But since then, bilateral relations between the two Asian giants have come under further strain due to a host of reasons, including Tibetan spiritual leader Dalai Lama's visit to Arunachal Pradesh, the visit of a high-profile Taiwanese delegation to India and New Delhi's uncompromising opposition to One Belt, One Road project.
The meeting between Mr Modi and Mr Xi is expected to see renewed efforts by the two countries to defrost their festering tensions and map the way forward.
India boycotted the Belt and Road summit hosted by Beijing on May 14-15 to register its strong concerns over the OBOR, which New Delhi suspects to be a grand hegemony project.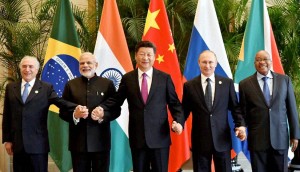 HANGZHOU: Against the backdrop of the escalating threat from cross-border terrorism from Pakistan and the rise of the Islamic State, India's Prime Minister Narendra Modi has called for enhanced intra-BRICS and international cooperation in breaking the "global supply chain of terror and isolate those states that sponsor terrorism."
Intensifying counter-terror cooperation topped the agenda during various engagements of PM Modi in Hangzhou, the venue of the G20 summit, on September 4. The focus on terror was evident in his meeting with Chinese President Xi Jinping during which he stressed that the approach to terror "must not be politically motivated." He condemned the recent terror attack on the Chinese embassy in the Kyrgyz capital Bishkek and sought to expand counter-terror cooperation with China.
The scourge of terrorism also figured prominently in PM Modi's talks with his Australian counterpart Malcolm Turnbull. In his talks with Mr Turnbull, Mr Modi focused on "identifying and targeting suppliers, exporters and financiers of terrorism." "We need a unified approach to counter terrorism," Mr Modi told the Australian leader, according to Vikas Swarup, spokesperson of India's external affairs ministry, told Indian journalists in Hangzhou.
Terror tops BRICS agenda
In the BRICS outreach meeting on the margins of the G20 summit, Mr Modi made a "hard-hitting intervention" on greater collaboration in combating terrorism. Underlining that terrorism is the biggest threat facing the world, he spoke about forging a collective strategy to smash the supply chain of terror and the increasing use of social media for radicalization. He spoke about the need to isolate sponsors of terror and those who sponsor terror.
"Terrorists in South Asia or anywhere for that matter do not own banks or weapons factors," PM Modi said in a veiled allusion to Pakistan's role in fomenting terror in India.
Given the salience of terror in the BRICS meeting in Hangzhou, enhancing counter-terror cooperation among the major emerging economies will loom high on the agenda of the 8th BRICS summit in the scenic seaside resort of Goa on October 4-5.
Seeking proactive global cooperation to combat terror has become an important plank of India's diplomatic outreach under the Modi government. India not only continues to face the ever present threat from Pakistan-based militants and terror outfits, but even the Islamic State has put the world's fastest growing economy on its radar screen. India has been proactively seeking global support for the Comprehensive Convention on International Terrorism, which remains bogged down in conflicting interpretations of terrorism by some Arab countries.
BRICS: An influential voice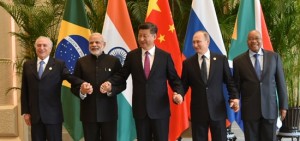 Weeks before India hosts the BRICS summit, Mr Modi shared the evolving agenda with the leaders of emerging economies, including Brazilian President Michel Temer, Chinese President Xi Jinping, Russian President Vladimir Putin and South African President Jacob Zuma, and underlined the grouping's role in shaping the international agenda on a host of cross-cutting themes. "We, as Brics, are an influential voice in international discourse. It is, therefore, our shared responsibility to shape the international agenda," he said. "Our shared responsibility to shape international agenda in manner that helps developing nations achieve their objectives," he added.
India has set a five-pronged agenda for the BRICS summit, which is crystallized in IIIIC or I4C: Institution Building, Implementation, Integration, Innovation, and Continuity with Consolidation. Making BRICS people-centric is the overarching focus of the Goa summit. "We've taken Brics out of capitals to involve people from all walks of life. It will be an opportunity to deepen our ties and with BIMSTEC (Bay of Bengal Initiative for Multi-Sectoral Technical and Economic Cooperation) countries," said Mr Modi.