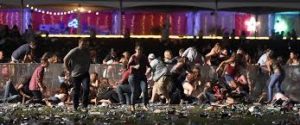 The carnage in Las Vegas has plunged the US into a deep shock. Authorities and eyewitnesses are still trying to come to terms with the massacre that left 59 people dead and 527 injured at the Route 91 Harvest Festival, a three-day country music event outside the Mandalay Bay Resort and Casino Hotel in Las Vegas on Sunday night. In what is termed as a lone wolf attack the gunman, identified as 64- year-old Stephen Paddock, fired indiscriminately at the people gathered below from the 32nd floor of a hotel before killing himself.
When the SWAT (Special Weapons and Tactics) team broke into Paddock's hotel room they found 23 guns that have been there since September, raising disturbing questions regarding hotel security. 18 additional guns and thousands of rounds of ammunitions and explosives were recovered from his home on October 2.
US President Donald Trump has called the massacre an "act of pure evil" while officials have not been able to determine a motive for such an act. There are no hints, however, regarding it being a terror plot despite extremist group ISIS claiming responsibility for it. Concertgoers, who managed to survive, described it as an apocalyptic scene where bullets rained down instead of fireworks, creating pandemonium that left people dashing for any kind of cover.
Considered be the deadliest mass shooting in American history, it brings back the horror of the Pulse Nightclub shooting in Orlando in June 2016 where a security guard killed 49 people in a hate-crime targeted against the gay community. Gun control has been a hotly debated topic in American domestic politics and the lack of political will to put in place strong gun control measures has given a free reign to psychopaths.
Speaking on the issue of gun control in light of the incident, UK's Prime Minister Theresa May said: "We have very strong gun laws here, and we tightened the gun laws initially after Dunblane because people saw the atrocity which took place there and we took action as a government… It's up to them [Americans] to see what they will do now…".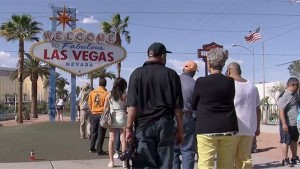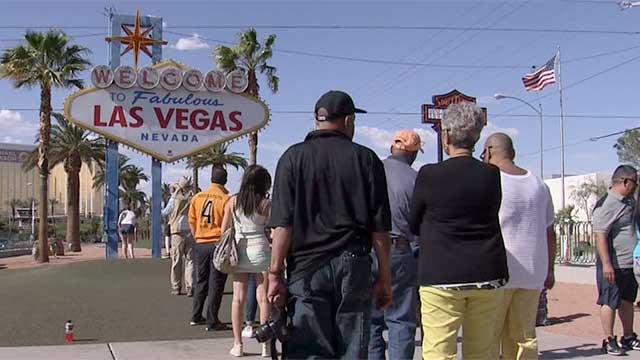 Nevada, the US' western state known for casinos and picturesque landscape, is betting big on luring more tourists from India. Nevada Lt Governor Thomas Hutchinson will be visiting India for the launch of its new tourism office in India.
"Opening an office in India will provide Nevada with greater opportunities to promote international travel and tourism to our state," said Mr Hutchinson. "We currently enjoy 6.5 per cent of the India travel market share here in Nevada. With a new office in New Delhi, I am confident that our increased presence will encourage even more tourists from India to visit the Silver State," Mr Hutchinson said.
With a huge number of Indians visiting the state every year either as tourists or for professional reasons, Nevada's setting up of its tourism office is likely to increase the number of Indians visiting the state.
"Indians generally allot a maximum annual budget of USD 5,451 for international tour and they prefer staying in mid-priced hotels and want to experience duty free shipping," Mr Hutchinson said.
Indians visiting the US have crossed 1 million mark last year. By 2021 this number is expected to double to 1.85 million tourists from India. The top 10 travel hubs in the US for Indians are New York, California, Hawaii, Florida, Washington, Texas, New Jersey, Alaska, Virginia and Michigan.