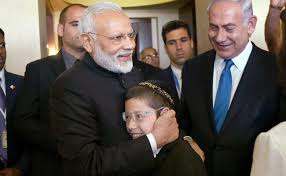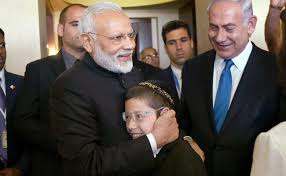 More than nine years ago, when terrorists opened fire at Nariman House, it was a miraculous escape for two-year-old 'Baby Moshe' who was rescued by her Indian nanny Sandra Samuel. He has, since then, come to represent a story of tragedy, love and hope, marking an emotional connect between India and Israel. It was a moment of joy when the Jewish Chabad House, popularly known as Nariman House, hosted Israeli Prime Minister Benjamin Netanyahu and eleven-year-old Moshe Holtzberg for the unveiling of a state-of-the-art Living Memorial to commemorate the victims of the 26/11 Mumbai terror mayhem.
"What happened here represents the polar opposites of love and hate, the hatred perpetrated by the terrorists, but it also expressed tremendous love. The love of your parents Gabi and Rivky to you Moshe, and the love that is expressed by the Chabad House here in Mumbai and the love that is expressed by the embracing and loving attitude of the Chabad emissaries around the world which embraces and provides a loving home for every Jew around the world," Mr Netanyahu told Moshe, who was accompanied by his paternal grandparents, Nachman Holtzberg and Frieda Holtzberg, maternal grandparents, Shimon Rosenberg and Yehudit Rosenberg, and uncle Moshe Holtzberg. His Indian nanny, who was awarded the title of 'Righteous Gentile' by Israel as the highest award presented to non-Jews, was also present at the occasion. Moshe, who now lives with his grandparents in the Israeli city of Afula, also read out a welcome speech for the Israeli prime minister.
Still bearing the bullet marks, Nariman House was where Moshe's parents Rabbi Gavriel and Rivka Holtzberg lived.
Mr Netanyahu also unveiled a plaque in memory of the Chabad-Lubavitch emissaries. The Memorial, which is being built by the Chabad Trust of India, will also include the Holtzbergs' apartment and the floors where the carnage took place. Expected to be open to visitors on November 26, 2018, coinciding with the 10th anniversary of the 2008 Mumbai attack, the Memorial is designed to inspire people of all faiths and backgrounds to relentlessly work towards building peace.
"The Living Memorial will not only be a fitting tribute to the victims who fell prey to the bullets of the terrorists, it will inspire the belief that every individual has the ability and responsibility to make the world a better place," said Rabbi Israel Kozlovsky, in-charge of Nariman House.
Around 30 leaders of the Jewish community from Mumbai, Pune and Ahmedabad and Panvel met Mr Netanyahu. "We told him we feel happy and safe in India. Jews get homely treatment here and every opportunity in school, college and in the private sector," said Moses Elijah, secretary of Beth El Synagogue in Panvel.
(Pritha Mahanti contributed inputs for this article)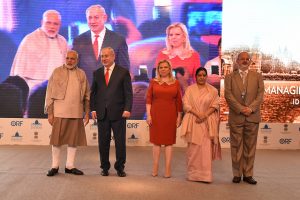 Underlining the civilizational and democratic connects between India and Israel, Benjamin Netanyahu, in his speech at the third edition of the Raisina Dialogue talked about the need to build power in an increasingly insecure world."The weak don't survive. The strong survive. You make peace with the strong. You ally with the strong", he said like a true realist.
The Israeli leader outlined four types of power- military, economic, political and the power of values- that democracies like India and Israel should focus on. Therefore, building submarines, cyber capabilities, science and technology, interceptors are an essential component of the developmental goals.
An alliance of strong and powerful democracies, according to him, would be able to provide a fitting counter to the menace of radical Islam that is the biggest roadblock top peace and prosperity in the world today. "Our way of life is being challenged — most notably, the quest for modernity (and) the quest for innovation (are) being challenged by radical Islam and its terrorist offshoots from a variety of corners," he said. Strengthening security and defence cooperation remains a major agenda in the dialogues during the on-going visit of the Israeli Prime Minister.
Mr Netanyahu had generous compliments for the Indian Prime Minister and his good friend Mr Modi for the economic revolution spearheaded by him especially the tax reforms. He mentioned that he was 'astounded to know' that India had moved up 42 places in the Ease of Doing Business rankings in the past three years. "If you want to have economic power, you must reduce and simplify taxes" Mr Netanyahu said acknowledging the government's roll out of the GST.
On his TajMahal visit earlier in the day the Israeli Prime Minister harped on the democratic qualities that bind the peoples of two nations. "Democracies bind and connect to each other in natural ways. I saw sympathy and friendship of people. When I walked in streets of India, just like in Agra, someone said to me, we are so happy that you are friends with our PM, we are friends with you & Israel".
Also present at the event were Prime Minister Modi and External Affairs Minister SushmaSwaraj. Organized jointly by the Ministry of External Affairs and Observer Research Foundation, the three day foreign policy conference began on January 16 with more than 150 speakers and over 550 delegates participating in it.The theme of this year is "Managing Disruptive Transitions: Ideas, Institutions and Idioms"

India-Israel economic relations are poised for a decisive transformation, with the fusion of India's size and scale with Israel's sharpness and edge.Pitching economic ties onto a higher trajectory, India and Israel jointly launched the 'I4Fund Call for Proposal' website as part of the maiden call for the joint research and development (R&D) initiative. Under this $40 million fund, both sides will pursue technological innovations in areas such as water, agriculture, energy and digital technologies and create a support structure to convert "know-how" into "show-how".
Speaking at the India-Israel Business Summit in New Delhi, which included 100 delegates from 74 Israeli companies, India's Prime Minister Narendra Modi praised Israel's "remarkable spirit of innovation, enterprise and perseverance" and underlined the shared commitment to connect the talent pool of both sides towards achieving path-breaking technological advances.
"The role of business and industry is crucial in the transformation of our ties. It is your combined efforts that will add real value to our interaction and produce concrete successes," said Mr Modi."Given the scale of the Indian economy and the relevance of cutting-edge Israeli technologies for us, even sky is not the limit for what we may achieve together!"
"India has size and scale. Israel has sharpness and edge. There would be many ideas and technologies that can be useful for or can be commercially scaled up in India," he said.With Israel's "sharpness and edge" in Water Tech, Agri-Tech and food processing and conservation techniques, India hopes to match its formidable demographics where 65% of the population is below 35 years.
"In India, we have been taking steady steps over three years at both macro as well as micro-level, to make a difference. Our motto is: Reform, Perform and Transform. The results are two-fold. On the one hand, our procedures, processes and systems are getting aligned with the best in the world. Secondly, we are able to maintain the pace of faster growth", the prime minister said.The government has been actively engaged in a Star-up promotion campaign and it hopes to harness the India-Israel Innovation Bridge to enable better linkages between the industries, start-ups and the academic institutions of both the countries.
Highlighting the improvement in India's global rankings as a positive result of economic reforms like the introduction of GST and financial technologies and digital transactions, Mr Modi announced his vision of a "knowledge-based, skill-supported and technology-driven society" through initiatives like Digital-India and Skill-India. As a rising manufacturing hub, India has seen a 40% rise in FDI inflows with the government moving towards greater liberalization like opening up the defence sector, 100% automatic route FDI in single brand retail and construction development, and opening up the national carrier, Air India, to foreign investors. With a number of Israeli companies collaborating with their Indian counterparts under the Make in India programme, India and Israel together hope to utilize the full potential of innovation, adaptation and problem-solving capabilities.
Announcing the India-Israel Innovation and Technology Conclave to be held in India in July 2018, Mr Modi also encouraged active engagements in addressing challenges like environmental degradation, scarcity of water and food wastage.Israel's Trade Commissioner Ohad Cohen struck a positive tone on economic relations, saying Mr Netanyahu's visit would pave the way for the proposed Israel-India free-trade agreement.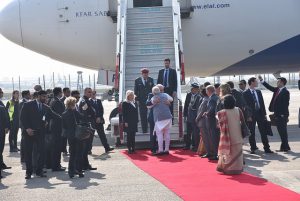 Hugs, personal bonding and effusive sentiments about India-Israel relations marked the first few hours of Israel's Prime Minister Benjamin Netanyahu's maiden trip to India.In a special gesture, India's Prime Minister Narendra Modi went beyond official protocol to personally receive Israeli Prime Minister Benjamin Netanyahu at the Delhi airport. Mr Modi's trademark hug and warm expression of friendship set the tone for six-day visit of the Israeli leader to India. Mr  Netanyahu is leading a delegation of 130 businessmen from 102 Israeli companies and expects to take relations between the two nations together with the Indian leader to "new heights".
"Indian Prime Minister (Narendra) Modi is a close friend of Israel and of mine and I appreciate the fact that he will accompany me on extensive parts of my visit," Prime Minister Netanyahu said just before leaving for New Delhi.After the arrival the leaders headed for a ceremony to rename Teen Murti Chowk in central Delhi as Teen Murti-Haifa Chowk, in memory of the Hyderabad, Jodhpur and Mysore Lancers who carried out a brave assault to liberate the Israeli port city of Haifa during the First World War.
India and Israel are set to scale the relations in diverse areas, including defence, security, innovation to agriculture and water technology cooperation. The two countries are expected to sign a clutch of agreements in areas like oil and gas, renewable energy, amended protocol for airports, cyber-security, and co-production of films and documentaries.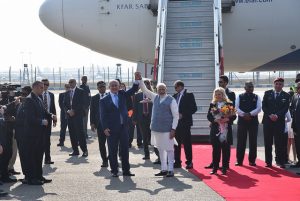 Moving beyond intricate chessboard of geopolitics in West Asia, India and Israel are set to fashion a robust partnership of the future, revolving around technology and innovation during Israeli Prime Minister Benjamin Netanyahu's maiden trip to the Asian country.
Days before Mr Netanyahu's visit, India had voted against the unilateral declaration of Jerusalem by the US in the UN, triggering speculation about New Delhi's commitment to taking the India-Israeli relationship forward. Now these apprehensions have been dispelled as the Israeli leader began his six-day visit to India on January 14, with Prime Minister Narendra Modi personally receiving his "friend" at the airport. Ahead of his visit, Mr Netanyahu had clarified that although he was disappointed, one vote won't affect this relationship of the future.
Setting an upbeat tone for the visit, Mr Netanyahu, who is fond of calling Mr Modi "mere dost" (my friend), described India-Israel relations as "a marriage made in heaven, but consecrated on earth."These warm sentiments, underpinned by a soaring vision of India-Israel relationship, were reaffirmed eloquently during the conversation between the two leaders at the private dinner hosted by Mr Modi at his official residence.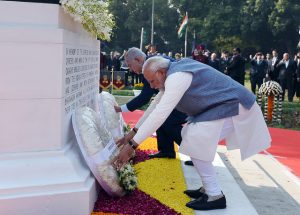 "Together, we will bring the relations between our two countries to new heights," Mr Netanyahu tweeted after his arrival, the first visit by an Israeli prime minister in 14 years.India and Israel are set to sign at least 10 business and industry-related pacts, besides several inter-governmental pacts in diverse areas, including agriculture, technology and innovation.
Innovation will be the guiding framework for the Israeli prime minister's visit and the future of India-Israel relations, said Israeli ambassador to India Daniel Carmon.Israel plans to invest around $68 million over the next four years to upscale cooperation in trade, technology, tourism, agriculture and innovation.
Moving ahead, the overarching thrust of India-Israel relations will be on diversifying a defence and security-focused relationship into a more vibrant and multi-faceted strategic partnership, which will be driven by technology, innovation and start-up ecosystems.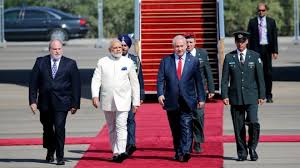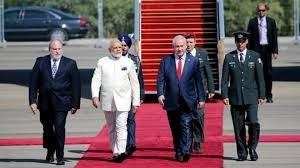 Building on the first-ever visit by an Indian prime minister to the Jewish nation, Israeli Prime Minister Benjamin Netanyahu's six-day trip to India (January 14-19) signals an accelerated transformation and upgrade of India-Israeli partnership. The Israeli leader's first visit to India will focus on diversifying a defence-focused relationship to a more broad-based partnership, driven by technology and innovation.
In this wide-ranging conversation with Manish Chand, Editor-in-Chief, India and World and India Writes Network, Israel's Ambassador to India Daniel Carmon maps the way ahead for this crucial partnership in key sectors of agriculture, water, innovation, technology and start-ups. Echoing Israeli Prime Minister Benjamin Netanyahu's words, the envoy says, "Even the sky is not the limit" for India-Israel relations.   
Q) Looking back and looking ahead, what will be major focus areas that will shape India-Israel relations in months to come?
A) PM Modi's visit to Israel was really the culmination of this surge in relations that we have been witnessing for the last few years. We have seen more visits during these years. Defence ministers, agriculture ministers, science ministers, home affairs ministers are visiting each other.
The President of India's visit to Israel was a really big development, but when it comes to the Prime Minister of India visiting Israel, anyone who knows a bit about India-Israel relations says wow, this has happened! This is not only historical, not only unprecedented, not only is it the first time an Indian PM visited Israel. This is a huge message. A message to India and Israel, to the systems, to the governments, to the ministries, to the practitioners, to the businessmen, to the people.
In India they say that this was one of the most important, if not the most important visit, by Prime Minister Modi outside of India during 2017, but in Israel it definitely was the most important visit. It was appreciated and received as such.
Anyone who reads the joint statement can see some very clear messages. First of all, the two countries have elevated their relationship to the level of a strategic partnership. This is something that is to be not only noted and appreciated, but analyzed and understood again; look back at the last 25 years and what does it mean? What is the message to our own people? What is the message to the world? To other countries? The fact that this visit not only received attention from the media in India more than anywhere else, but also in Europe and the US. Do they do that on any other visit that Prime Minister Modi does anywhere in the world? This really was an unprecedented,landmark visit.
Q) Going forward, what areas of bilateral cooperation will see major progress?
A) I would define them as the ones that are already on our joint table and will be upgraded, and the ones that we have not explored yet. We are talking about a process which received a big boost during Indian PM's visit. For example, it was the first time that a CEOs meet was initiated in which CEOs of very important companies from both sides were represented. They deliberated amongst themselves and signed quite a few MoUs amounting to billions of dollars. They exchanged views on how to do business with each other. They saw the India Innovation Bridge, which was a showcase of eight or nine companies from both sides with solutions to all sorts of challenges. These established companies on both sides committed themselves to a dialogue of CEOs where all sorts of disciplines met. You see defence meeting irrigation. There was one particular company that uses the success story of defence technology, cut and pasted into irrigation. It's an important forum for engagement and the visit will undoubtedly enhance its activity.
On the social side also, there are more exchanges and activities now. We have so many people from India who are visiting Israel. There is more interest from academia and even NGOs are showing interest in India.
There are specific areas of cooperation like water and agriculture, which will be upgraded. The two MoUs were signed in these areas during PM's visit. A water project will be operational within a few weeks, bringing more Israeli technologies under a governmental umbrella from both sides.
We have set up a $40 million India-Israel Industrial R&D and Innovation Fund (I4F),which would encourage entrepreneurs and researchers on both sides to collaborate. $40 million for five years is a big thing. For Israel, it's definitely a big thing!
Another area is agriculture where we are already doing wonders together. The third crucial area would be more engagement in innovation. Innovation Bridge was a good start. Recently, I had a very good conversation with the head of NITI Aayog and his innovation team. It's called the Innovation Mission, where we explored how to use the visit as a platform for more activities. We have set up a $40 million India-Israel Industrial R&D and Innovation Fund (I4F), which would encourage entrepreneurs and researchers on both sides to collaborate. $40 million for five years is a big thing. For Israel, it's definitely a big thing!
Q) How will this fund be operationalized?
A) The MoUs have to be ratified in both countries and it takes a bit of time. The idea is not to have the governments work on those, but rather researchers of both countries should decide on a joint research project and then apply for the fund.
There will be a common board, which will have people from both sides, which will invite and analyze the applications. The Department of Science and Technology (DST), from the Indian side, and GITA (Global Innovation and Technology Alliance) and Innovation Authority from Israel will be involved in this process.Israel is among the top countries that allocates a sizeable percentage of its GDP (around 3.9%) to science and technology, R&D, which is more than any other country in the world. It is probably a part of the success story of the science community in Israel.
There are now three plants in India, which are the result of Indian-Israeli collaboration and are part of 'Make in India.' These will bring employment, modernization and boost the economy.
Q) Israel is famously called The Start-up Nation. How do you look at prospects of collaboration between Indian and Israeli start-ups?
A) We will see more activities with start-ups. The spirit of the Prime Minister's visit opens the door for more activities by helping facilitate Indian companies that are scouting for Israeli start-ups and deciding to grow with them, or are looking for technology transfer companies that each university has in Israel. Israel is a supermarket of ideas and innovations. There are various shelves in this supermarket. In a university, you have a R&D center and a technology transfer company that is the touching point between the university and the industry. There are many channels that have been opened in the last few months. We hope that PM Modi's visit will serve as a catalyst and an accelerator of more collaborations between start-ups in India and Israel.
Q) How do you see Make in India collaboration between India and Israel progressing?
A) I have always stressed that 'Make in India' for Israeli companies is not an easy decision to make because we launched our own "Made in Israel" campaign many years ago. For years we have been buying only Israeli products. Now we have changed. We have evolved and we are much more engaged with the European Union. You see more consumer goods and services that come from abroad. Given this history, this is not an easy decision for Israeli companies to move production lines to India. However, we are flexible to be engaged with Make in India. There are now three plants in India, which are the result of Indian-Israeli collaboration and are part of 'Make in India.' These will bring employment, modernization and boost the economy. Therefore, you have a product researched and developed in Israel, which is being manufactured in India as a joint venture with Israeli companies.
Q) Can you share a few examples?
A) There is a plant that was inaugurated two months ago in Madhya Pradesh and there is a plant in Gurgaon, which are manufacturing as a joint venture. One more plant will be set up in Hyderabad. This is Make in India.
Q) In practical terms, going forward, how will India-Israel strategic partnership manifest in concrete actions on the ground? We already have extensive defence and counter-terror cooperation.
A) It will be more in the areas in which we already excel. A week before the PM's visit, there was a resolution by the Israeli government, which set a roadmap and allocated funds amounting to more than almost 300 million shekels for focus areas in India-Israel partnership. The scope of this resolution is unprecedented despite the fact that Israel has adopted 3-4 resolutions like that in the past few years. This is an instrument and a roadmap that the government has given to its ministries in various sectors – finance, agriculture, science and technology, health. We in the government worked pretty hard on it for a few months. The actual activity will be done by the business sector, and here we are not talking about defence. Defense cooperation will be on a separate track.
Q) The setting up of a CEOs forum was an important step, but given the huge potential in the economic arena bilateral trade at $3-4 billion is still way below the potential. Compared to that, Israel-China bilateral trade is around $13 billion. What more can be done to enhance economic relationship?
A) We'll meet in a year or two and we will see the results of this. We are permanently in the middle of processes. We are still trying to move beyond circumspection and complexes of the past. We didn't have it right during all those years and the lack of visibility was a part of it. But nowadays, we talk about strategic partnership and we have visits. Now, it will become a routine to see our leaders visiting each other. You see thousands of people from India attending conferences on water technology, agriculture, health, smart mobility and cyber security. The Indian people, government, businessmen, entrepreneurs are visiting Israel like never before because they know that they have this supermarket of innovations there and it's good to do business with Israel, and the other way around.
We have very limited connectivity– we should have direct flights so that you don't have to go through Hong Kong or Bangkok. One central part of the visit was to get to know each other better and to deepen this people-to-people connect. Not only did Prime Minister Modi see Israeli capabilities in technology first-hand, but we also had this community event which was so important. The Jewish community or the Israelis of Indian origin are an important bridge between our countries.
To sum up, it's something very deep that is happening between us and this is the success of the visit. And now when we talk about India today in Israel or about Israel in India, things have dramatically changed and they haven't changed in a day or two. It's a culmination of processes. Not only are we celebrating 25 years of diplomatic relations, but something big is happening between us.
Q) Looking ahead, can one expect an acceleration of visits and activities across the spectrum?
A) Across the spectrum – it's a nice way to put it. Parliamentarians, ministers, businessmen. More cultural exchanges, more connectivity and more tourism. It will now become routine. Earlier, there always was something very dramatic or exceptional in anything that had to do with India and Israel. Going forward, even the sky is not the limit!
Now when we talk about India today in Israel or about Israel in India, things have dramatically changed and they haven't changed in a day or two. It's a culmination of processes. Not only are we celebrating 25 years of diplomatic relations, but something big is happening between us.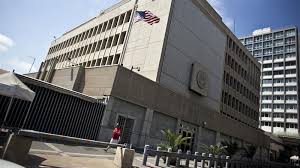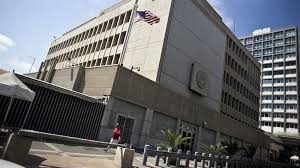 The comment by Israel's deputy foreign minister came after Guatemalan President Jimmy Morales announced the relocation of his country's embassy to Jerusalem. Earlier, the UN General Assembly adopted a resolution rejecting the US decision on the status of Jerusalem.The Israeli Foreign Ministry is in touch with "at least 10 countries" from different parts of the world that are mulling over moving their embassies to Jerusalem, following US President Donald Trump's decision to recognize the city as the Israeli capital, Deputy Foreign Minister Tzipi Hotovely said.
"We are in contact with at least ten countries, some of them in Europe" to discuss the possible move, Hotovely told Reshet Bet radio on Monday, refusing, however, to name those countries.Hotovely also suggested that Trump's decision on the status of Jerusalem would "trigger a wave" of similar moves. "So far we have only seen the beginning," she said.
Her comments come in the wake of  Guatemalan President Jimmy Morales' decision to move his country's embassy to Jerusalem. On Sunday, he wrote in a Facebook post that he had spoken with Israeli Prime Minister Benjamin Netanyahu and given instructions to the foreign minister to "initiate the process to make it possible." In response, Netanyahu praised the move, saying, "God bless you, my friend."On December 21, the UN General Assembly approved a resolution that rejects Trump's recognition of Jerusalem as the capital of Israel after 128 member states voted in favor of the move, however, nine countries voted against the resolution and 35 countries abstained. The resolution condemns both US recognition of Jerusalem as the capital of Israel as well as Washington's decision to move its embassy to the city.Guatemala was one of  two Central American countries, alongside neighboring Honduras, to vote against the resolution. Channel 10 reported that Honduras is likely to be next to follow the move by Guatemala. According to i24news, other speculations included the Philippines, Romania and South Sudan.On December 6, Trump announced his decision to recognize Jerusalem as the capital of Israel and instructed the US State Department to move the US Embassy in Israel from Tel Aviv to Jerusalem. The decision has resulted in worldwide condemnation.On December 21, Netanyahu said that Israel was negotiating with "several countries" the transfer of their embassies to Jerusalem, but did not name the countries.
Courtesy:Sputnik News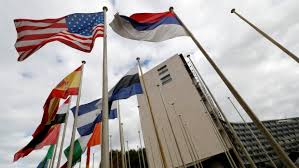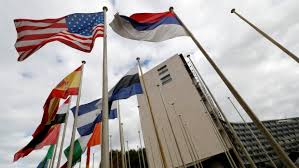 Citing anti-Israel bias, mounting arrears and a need for fundamental reforms, the Unites States has decided to quit the United Nations Educational, Scientific and Cultural Organisation (UNESCO) by end of this year, marking yet another withdrawal from world organisations by the Trump administration.US spokesperson Heather Nauert said in a statement: "This decision was not taken lightly, and reflects US concerns with mounting arrears at UNESCO, the need for fundamental reform in the organisation, and continuing anti-Israel bias at UNESCO." The US will, however, remain engaged with the organisation it helped set up the UNESCO in 1945 as a non-member observer state.
Praising the US decision to withdraw from UNESCO, Israel, too, has announced its decision to leave the organisation which it accused of becoming a "theatre of the absurd".This is not the first time the US has pulled out of the organisation. In 1984, President Ronald Reagan had withdrawn from UNESCO citing bias toward Soviet Union. The US rejoined the UN agency 18 years later in 2002 during the presidency of George W Bush.
Almost 20 per cent of UNESCO's budget was funded by the United States at one time. But in 2011, when Palestine was included as a full member, angering the Israelis, the US stopped its funding. The US now owes a debt of about $550 million to the Paris-based organisation.  Expressing her disappointment at the US decision to withdraw from the agency, director-general of UNESCO, Irina Bokova, said: "At the time when conflicts continue to tear apart societies across the world, it is deeply regrettable for the United States to withdraw from the United Nations agency promoting education for peace and protecting culture under attack." With a mission to promote peace and cooperation among nations, UNESCO has been engaged in pioneering work in the field of preserving heritage sites, improving education and promotion of science and culture. But it has also courted controversy on several occasions.Citing UNESCO's decision to designate Hebron's Old City and the Tomb of the Patriarchs as Palestinian territory as highly politicised and "foolish", US Ambassador to the UN Nikki Haley stressed that the organisation's actions have become a matter of "chronic embarrassment". She also criticised the UNESCO's decision of keeping Syrian dictator Bashar Assad on a UNESCO human rights committee even after his murderous crackdown on peaceful protesters.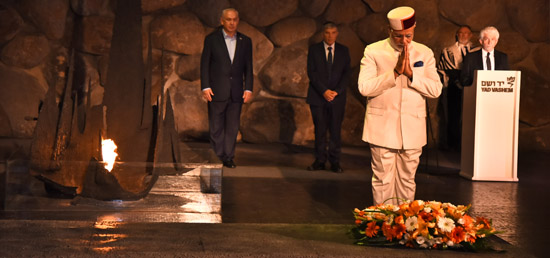 The Prime Minister Narendra Modi presented Prime Minister of Israel Mr. Benjamin Netanyahu replicas of 2 sets of relics from Kerala that are regarded as key artifacts in the long Jewish history in India.
They comprise two different sets of copper plates that are believed to have been inscribed in 9-10th century C.E.
The first set of copper plates is a cherished relic for the Cochini Jews in India. It is regarded as a charter describing the grant of hereditary royal privileges and prerogatives by the Hindu King, Cheraman Perumal (often identified as Bhaskara Ravi Varma) to the Jewish leader Joseph Rabban. According to traditional Jewish accounts, Joseph Rabban was later crowned as the Prince of Shingli, a place in or equated with Cranganore. Cranganore is where Jews enjoyed religious and cultural autonomy for centuries, before they moved to Cochin and other places in Malabar. Local Jews once placed in each coffin a handful of earth from Shingli/Cranganore that was remembered as a holy place & a "second Jerusalem". The replica of these plates was made possible with the cooperation of the Paradesi Synagogue in Mattancherry, Kochi.
The second set of copper plates is believed to be the earliest documentation of the history of Jewish trade with India.These plates describe the grant of land and tax privileges by the local Hindu ruler to a church and oversight of trade in Kollam to West Asian and Indian trading associations. West Asian association included Muslims, Christians, Zoroastrians, as also a group of Jews who signed in Judeo-Persian and possibly also in Arabic and Pahlavi (Middle Persian). The plates bear their signatures that appear to have been cut into the plates by a local workman unfamiliar with the script. The replica of these plates was made possible with the cooperation of Malankara Mar Thoma Syrian Church in Thiruvalla, Kerala.
In addition, Prime Minister also presented PM Netanyahu a Torah scroll donated by the Paradesi Jewish community in Kerala. Handwritten over a hundred years ago, the scroll had been dedicated to the Paradesi Synagogue in Kochi that had been built in 1568. The Torah is enclosed on wooden staves in a wooden case adorned with silver sheets and a metal crown covered in gold sheets in floral ornament style, bearing motifs typical of lamps and decorations of south India.
With the killing of the second American journalist on September 2, there is intense 'shock and awe' in the US at the brutal and cold blooded manner of the retaliation by the 'Islamic State'. The 'Islamic State' is in no sense a State in the political lexicon of our times and it just remains a band of armed terrorist group that has forcibly occupied a part of the State of Iraq and has not been recognized by any other State in the region (not even by Pakistan and some of the Gulf monarchies who were in such a rush to recognize the Islamic State of Afghanistan founded by the Momeen-ul-Amin Mullah Omar in 1996).
How does the mightiest power on earth fight such a monstrosity as the Islamic State? It has chosen to do so only by deploying its air force and unmanned aerial vehicles to drop bombs, hoping to smoke it out of existence. The latest spate of bombings, in the last week of August, by the American air-force on a cluster of villages in Amerli, in northern Iraq to prevent the slaughter of a largely Shia population by the barbaric soldiers of the Islamic Caliphate, was second such exercise, after an attack on the Sinjar mountain to protect the besieged Yazidis earlier.
If the recent experience of the American 'War on Terror' that started with a similar strategy in Afghanistan to bomb Al-Qaeda out of existence that later became a full-scale land war with hundreds of thousands of soldiers of the US and NATO countries occupying Afghanistan for over 12 years is anything to go by, then the IS (earlier ISIS) too is unlikely to be smoked out of existence by the American air force and drones.
Interestingly, the bombing in Amerli was accompanied by an un-coordinated but seemingly joint effort of American aerial support to the foot soldiers of an Iranian militia called the 'Asaib Ahl-ul Haq', according to the New York Times. Any suggestion of a joint operation has been quickly denied by the US administration as that would have been sternly rebuked by the Gulf monarchs who cannot make up their minds as to who poses a greater threat to their survival – the ISIS, Iran or the US.
The options for the Americans in their fight against the ISIS are indeed very few and almost all of them would annoy their allies in the region. When the ISIS broke out (much like Ebola), in early June with the capture of Mosul, the US administration was not sure how to respond to this force. Most Republicans said 'Let the Muslims kill themselves, why should we bother?' The confusion was similar to the days when the US Administration did not know how to react to the emergence of Mullah Omar as the Commander of the Faithful in Afghanistan in 1996.
Though the Western media is unable and unwilling to name the regional players who have fathered the ISIS, the widely held belief in the Arab street is that it is the 'Americans who have created the ISIS'! Their argument is simple and obvious. 'How come such a fierce band of Islamic fighters is not fighting the Israeli State that is carrying out the worst bombing on the innocent Sunni Muslim population in Gaza, but is busy killing more Muslims in the Islamic heartland'? So it is created by the Americans to protect Israel!
More educated Arabs would trace the history of this violent force to the American invasion of 2003 that destroyed the central authority of Saddam Hussein over all the diverse tribes and let loose the dogs of war. This resulted in the creation of a diverse mix of militias that mushroomed in the fight against the US invasion. Both the Shias and Sunnis of Iraq had one common enemy, but that was to change soon. To harness one of the enemies and to divert its focus, David Petraeus (Commanding General, Multi National Force -Iraq, February 2007 to September 2008) came up with a brilliant strategy. After advocating for a 'surge' in US troops he helped create and arm a Sunni militia called the 'Sons of Iraq' to fight the Shia militias, particularly the ones led by Moqtada al-Sadr. The ethnic fault lines were hardened. The failure of the Shia-led Iraqi Central Government to integrate the 'Sons of Iraq' into the regular armed forces had left a large group of well- trained, well- armed ex-Baathist militia that had no jobs and fixed salaries. Since the demobilization of the Baathist forces, there was no major Iraqi Sunni force, besides the rag-tag groups of Al-Qaeda and the Army of the Naqshabandi order. These militias had to depend on kidnappings, extortion and the more lucrative business of smuggling oil. They soon realized that control of oil wells is the best way to smuggle it. Hence the march of the ISIS has been to those areas that have oil wells and not to Baghdad. Of course, there are 'foreign fighters' (the Western media interestingly does not count the US, British and other NATO allies deployed in any distant land as 'foreign fighters') in the ISIS and they come from Syria, Saudi Arabia and the usual suspect places such as Chechenya, Pakistan (mostly from Wazirstan), Turkey, and a handful from the US, UK, France, India and Maldives as well.
Now that President Obama has rightly recognized the primary threat in the region and has put his force to fight the main enemy — the ISIS, over the secondary and tertiary threats that exist between the various regional powers and their proxy terrorist outfits, what exactly are his options? Who are his likely allies in this fight? The obvious answer is – the 'Islamic Republic of Iran', for that is the only country that has a stake in protecting, first and foremost the Shia population, second the territorial integrity and demographic mix of both Iraq and Syria and third, opposes the creation of a new state of Kurdistan, in which its interests coincide with that of Iraq, Syria and Turkey.
The fact that Iran quietly nudged its protégé Noori al-Maliki out of power in Baghdad and helped the US in putting up a less discredited regime in position to assuage the feelings of the Sunni power brokers and that the soldiers of Moqtada al-Sadr were mobilized to fight the ISIS forces and that both Ayotallah Sistani and Ayotallah Khamenie have rallied their followers to fight this evil force while the Saudi Kingdom and other Gulf Monarchs were yet to make up their mind, should have clearly convinced the US administration as to who its ally is in this fight. But admitting Iran as its frontline ally in the war against the latest terror outfit would have angered everyone from the Republican Party to the Jewish lobby in the US, to Benjamin Netanyahu, not to mention the Sunni brotherhood of the GCC. And the US President, even when he is fighting the most dangerous terrorist outfit in the world, has to answer his critics as to why is he protecting the Yazidis (in Sinjar mountains) or the Shia population and is angering the larger Sunni constituency, whose rulers have been his steadfast allies.
Now as he contemplates sending the planes to bomb ISIS's bases in Syria, President Obama is confronted with the more serious charge of supporting the most discredited President in the region – Bashar al-Assad, who has survived three years of proxy war by the combined terror outfits funded, armed and sponsored by Saudi Arabia, Qatar and Turkey. Destroying the ISIS in Syria will certainly strengthen Assad, an ally of Iran and Russia. To say that bombing ISIS bases in Syria would strengthen the 'moderate opposition' is a meaningless argument, for there is no moderate opposition. It is like the 'Good Taliban' argument. Only a dead Taliban is a good Taliban.
Saudi Arabia, Qatar and Turkey did not fund, arm and support any 'moderate opposition' in Syria, for that would have meant support to the rise of democracy which would be an existential threat to the monarchies. They funded and armed Jubhat ul-Nusra, Liwa al-Tauhid and many other terror groups, sections of which have now morphed into the ISIS. Unless you cut off the head of the snake, the tail keeps growing. But who is the snake depends on which side of the Gulf you are. For Saudi Arabia, Iran is the snake; for Iran it is the ISIS first and its sponsors next. And this perception is partly shared by President Obama, though it is unlikely to be the basis for a joint action. A common enemy does often become a powerful uniting force, but the fact that the US has so many friends and not a single ally to fight with speaks volumes about its foreign and defence policies in the region.
The unintended consequences of American action in the region have often shaped the countries far more drastically than that suited either American interests or that of its allies. And the present campaign of bombing out the gravest threat to the region may unwittingly end up strengthening the rulers in Iran, Iraq, Syria and Kurdistan, a daunting prospect for America's allies.
The views expressed in this article are solely those of the author.
Courtesy (ORF)