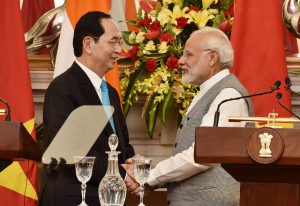 Amid the continuing volatility around South China Sea and China's growing clout, India and Vietnam have decided to deepen their coordination in the Indo-Pacific region and bolster their defence ties to shape an inclusive regional architecture.
Vietnamese President Tran Dai Quang's March 2-4 visit to India and his talks with Prime Minister Narendra Modi have expanded the scope of comprehensive strategic partnership between India and Vietnam, and underscored the pivotal role of India-Vietnam relations in the mutating regional landscape. Two visits by Vietnam's prime minister and president to India within weeks of each other have cemented Hanoi's role as a pivot in New Delhi's Act East policy.
Partnering in Indo-Pacific
The deepening Delhi-Hanoi strategic connect is being deeply resented by China, which suspects the two countries of teaming up to contain Beijing's expansionist ambitions in the region.
In a message aimed at China, India and Vietnam, in a joint statement after talks between their leaders, re-affirmed their support for freedom of navigation in the South China Sea, which is claimed in part and whole by Vietnam, China, the Philippines, Brunei, Malaysia, and Taiwan.
The leaders of India and Vietnam "reiterated the importance of achieving a peaceful and prosperous Indo-Pacific region where sovereignty and international law, freedom of navigation and overflight, sustainable development and a free, fair and open trade and investment system are respected," said the joint statement.
"They emphasised that India and Viet Nam play important roles in safeguarding and strengthening such an open, transparent, inclusive and rules-based regional architecture and in further strengthening of cooperation with ASEAN."
In a defining speech on India-Vietnam relations in Delhi, the Vietnamese president lauded the rise of India and pitched for a bigger role for India in the Indo-Asia-Pacific region.
"We are glad to note that in recent years India's rise has been closely linked with the prosperity and affluence of Asia as a whole. India's peaceful development has always worked as an important and constructive factor to regional peace and stability. With her vast potential and great contributions, India surely deserves a greater role in the Indo-Asia-Pacific region and the world," Vietnam's president said.
This joint messaging by India and Vietnam, coming close on the heels of the special India-ASEAN summit, is designed to caution Beijing against any potential adventurism to tinker with the rules-based architecture. In defiance of Chinese objections, President Tran Dai Quang also exhorted Indian businesses to expand their oil and gas exploration and exploitation activities on land and in the continental shelf and Exclusive Economic Zone (EEZ) of Viet Nam. He has urged them to file concrete proposals for the blocks offered by the Vietnamese side. Giving a new twist to energy cooperation, India and Vietnam have also agreed on collaboration in oil and gas exploration projects in third countries.
Enhancing defence ties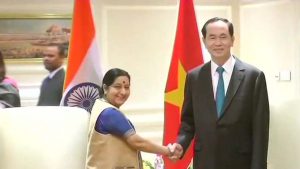 The India-Vietnam talks in Delhi have also imparted an added momentum to growing defence and maritime cooperation between the two countries. The two sides have agreed to expedite the implementation of the US$100 million Line of Credit for building of high-speed patrol boats for the Viet Nam Border Guards and to fast-track signing of a framework agreement on the US$ 500 million Line of Credit for defence industry. Looking ahead, one can expect more joint exercises, port calls of naval and Coast Guard ships, capacity building projects, procurement of equipment and transfer of technology.
New Horizons
Signalling new horizons in their growing relationship, India and Vietnam also signed three pacts in the fields of trade, agriculture and civil nuclear cooperation. The talks between the two leaders focussed on strengthening trade and investment partnership in sectors like oil and gas exploration, renewable energy, agriculture and textiles. Enhanced agricultural cooperation envisages technological transfer and the exchange of technical experts. Seeking to infuse new vitality in their economic ties, India and Vietnam have jointly set bilateral trade target of US$15 billion by 2020.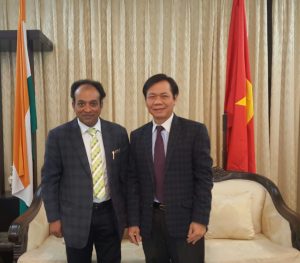 The Special Commemorative Summit is poised to open a new chapter in the history of India-ASEAN relations. With India and ASEAN emerging as the fastest growing region in the world, there are enormous possibilities for expanding and diversifying this mutually energising relationship across the spectrum.
In this interview with Manish Chand, Editor-in-Chief, India and World, Vietnam's Ambassador to India Ton Sinh Thanh argues that given India's close historical and cultural connections and its growing economy, India should play a bigger role in the extended Indo-Pacific region. To fructify this huge potential, enhancing connectivity will be a potential game-changer in taking India-ASEAN strategic partnership to new heights.
Amid the churn in the South China Sea, the Vietnamese envoy also pitches for a real and abiding enforceable code of conduct and argues that the sea of Southeast Asia is an open sea of all countries, including India. 
(Excerpts from the interview)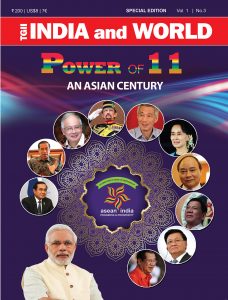 Q) India has invited the leaders of all 10 ASEAN countries as Guests of Honour at the January 26, 2018 Republic Day parade. How do you look at the significance of this unique gesture?
A) This is first time ever India has invited the leaders of all 10 ASEAN nations to the Republic Day parade and celebrations on 26 January as the Chief Guests. It is more special as the India–ASEAN Commemorative Summit 2018 will be held on January 25, with the participation of 10 heads of state or government of all ASEAN countries. This flagship event is considered a milestone in ASEAN–India relations of 25 years of Dialogue Partnership, 15 years of ASEAN-India summit-level and 5 years of Strategic Partnership between ASEAN and India.
The summit will open a new page in the relations between the grouping of 10 countries in the Southeast Asia and the leading power in South Asia. It shows that India highly values the partnership not only with each ASEAN country member but also the whole association. The presence of ASEAN leaders in India also showcases the growing importance of India to ASEAN.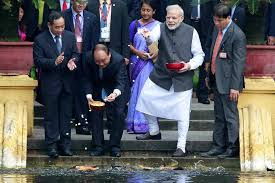 Q) What steps and initiatives are needed to deepen strategic partnership between India and ASEAN? 
A) Strengthening ASEAN-India partnership is a high priority for both sides. It is time for the two sides to realize the agreements signed, particular in connectivity and trade; to speed up the negotiations on RCEP and ratification of the investment liberalization agreement. More regular interactions at all levels between India and ASEAN country members, particularly among business community through trade fairs, B2B interactions, exchanges of tourists, technical cooperation schemes, skills and capacity building should be encouraged.
With the experience of 25 years, India and ASEAN have identified quite clearly what areas to focus on. We also understand what the challenges are. Connectivity is a potential game-changer in bringing India and ASEAN closer. The projects to connect Northeast India to Myanmar and other Southeast Asian countries should be accelerated. There also need to be more air connectivity. There are direct flights between India and some Southeast Asian countries but not all like Vietnam.
The economic cooperation, too, has a lot of potential. India is now a big economy and a big market and Southeast Asian countries are also emerging as major economic centres. Together we are the fastest growing region in the world. This presents enormous possibilities in terms of trade, investment and tourism.
Q) Given the competing power games in the region, how do you look at India's role? Do you think India should play a bigger role in ASEAN? Do you see India as a balancing and stabilizing force in ASEAN and the extended East Asia region?
A) I agree that India should take a greater role in Indo–Pacific Region, including ASEAN region. In doing this, India has some advantages like close historical, cultural and religious connections and the geographical proximity. India shares maritime border and even land border with many ASEAN member countries. Moreover, the relationship between ASEAN and India has been always peaceful, warm and almost free from any problem. India is welcome to engage more actively in the region.
India has a proactive policy towards Southeast Asia and ever since Mr Modi came to power, the interaction has been much more dynamic and diverse, with more projects and initiatives. The role of India in Southeast Asia is important in terms of economic cooperation. Southeast Asian countries need to diversify this economic partnership without being too dependent on one or two partners. In terms of strategic balance, I think India is a strong power in the region.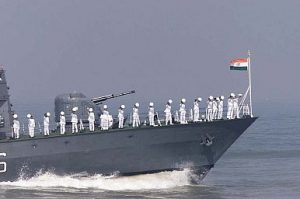 Q) How do you look at the prospects of India-Vietnam cooperation in safeguarding freedom of navigation and promoting maritime security in the region?
A) Vietnam and India have been working closely in the international forums and underscored the importance of maintaining peace, stability, maritime and aviation security, security and freedom of navigation and aviation in South China Sea. They both upheld the principle of settling the disputes in South China Sea through peaceful means in line with international law, including the UN Convention on the Law of the Sea (UNCLOS).
Q) How do you look at China's activities in South China Sea?
A) Everybody knows what is still going on there. That is why it is imperative to have a real and abiding and enforceable code of conduct.  At the same time, the sea of Southeast Asia is an open sea of all countries, including India.  They should play a constructive role to maintain peace, stability, security, safety of navigation and aviation in the region.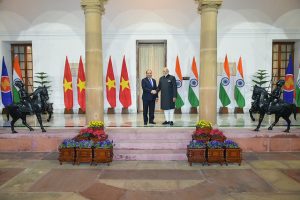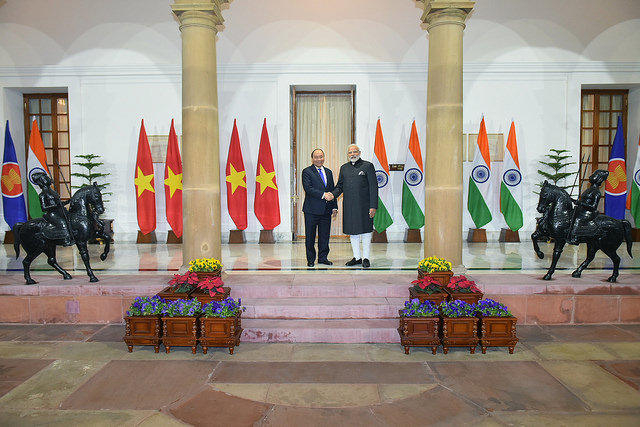 Q) PM Modi's historic visit to Vietnam in September 2016 laid out an ambitious multi-faceted agenda to transform India-Vietnam relations. How do you see then progress in bilateral relations since PM Modi's visit and what's the way ahead for this crucial relationship?
A) The visit by PM Modi to Vietnam in September 2016 marked a significant turning point in India–Vietnam relations. During the visit, our strategic partnership was upgraded to the comprehensive strategic partnership. So far, the two sides have focused on implementing the agreements signed and make progressive strides in trade and defense cooperation. The two countries enjoy a very good political relationship and share views on almost all multilateral issues. The credit lines that India provides Vietnam are being actively implemented by two sides.
I believe that the forthcoming visit to India by our Prime Minister Nguyen Xuan Phuc to attend the India–ASEAN summit 2018 and to be a Chief Guest at Republic Day ceremony as well as the upcoming state visit to India by our President Tran Dai Quang will further consolidate our strategic partnership in a more comprehensive and effective manner.
(To read the full interview, subscribe to India and World magazine. Write to editor@indiawrites.org, indiaandworld@hotmail.com)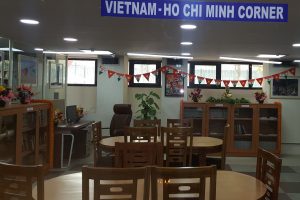 It's a celebration of burgeoning Hanoi-Delhi cultural bonding, which is set to deepen with the setting up of the first-ever Book Corner of Vietnam, named after the iconic leader Ho Chi Minh in a prestigious library in the Indian capital.
The Vietnam-Ho Chi Minh Corner in the Central Secretariat Library in New Delhi was inaugurated recently by Vietnam's Ambassador to India Ton Sinh Thanh and Sujata Prasad, Additional Secretary in the Ministry of Culture.
The event also saw the launch of a book that celebrates Ho Chi Minh's unstinting love for India and his legendary friendship with India's first prime minister, Jawaharlal Nehru. Entitled "Uncle Ho with India," the book comprises accounts of Ho Chi Minh's historic visit to India, and his writings, speeches and messages sent to the government and people of India. During his first visit to India in February 1958, Ho Chi Minh was unabashed about his admiration for the "homeland of one of the most ancient civilizations of the world" where "culture, philosophy and the arts have developed splendidly and have made great contributions to mankind." During 1942-43, while being detained, Ho Chi Minh heard about his friend Nehru's imprisonment, and sent him a moving letter: "From thousands of miles we haven't met. No words of mouth ever spoken, yet we sympathize with each other."
Building Knowledge Bridge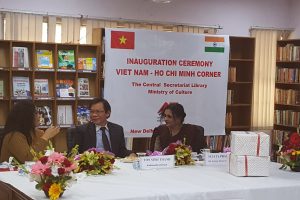 The inauguration of the Vietnam-Ho Chi Minh corner was the last event in a series of activities organized by the Vietnamese embassy to celebrate the 45th anniversary of diplomatic relations between Vietnam and India in 2017.
"But it is not the last of our efforts to bring Vietnam closer to Indian people by providing the Indian readers with valuable resources for better understanding about Vietnam and also how our people and leaders treasure the friendship with India," said the Vietnamese envoy.
"There are books on Vietnam-India relations and notably some of them are about former president Ho Chi Minh, a Vietnamese hero, a freedom fighter of national liberation movement and a great man of culture recognized by UNESCO, who is the great friend of Indian people," he said.
The Vietnam-Ho Chi Minh Corner is a veritable treasure trove of around 1000 1000 book titles in English on different facets of Vietnam, ranging from history, culture, people and religion to political and socio-economic policies, development multifarious and achievements of the emerging ASEAN country.
Initiatives like the Ho Chi Minh corner in a well-known library in the Indian capital are aimed at widening the arc of understanding between the two long-standing friendly countries, which elevated their bilateral ties to the level of Comprehensive Strategic Partnership during the landmark visit of Prime Minister Narendra Modi to Vietnam in September 2016.
Blossoming Ties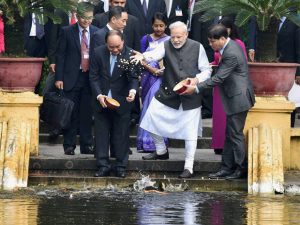 Amid ongoing geopolitical churn in the region, Vietnam has emerged as one of India's key strategic partners in ASEAN. While diplomatic contacts and economic ties are growing rapidly, the India-Vietnam partnership is rooted in centuries-old cultural and civilizational linkages. The ties go back to the ancient Cham civilization when people from Orissa travelled to Vietnam and found a hospitable home there, mingling cultures, customs, language and beliefs. These ancient linkages are now acquiring a new lustre with the Archaeological Survey of India embarking on a conservation and restoration project to refurbish centuries-old Hindu temples at the UNESCO heritage site of My Son in Vietnam. People-to-people contacts are deepening by the day, and will acquire greater momentum with the launch of a direct flight between Delhi and Ho Chi Minh city, which is expected this year.
Blending Buddhism and cultural linkages with an expanding economic and strategic partnership, the India-Vietnam relations are poised to soar high in months to come.
(Manish Chand is Founder & Editor-in-Chief of India and World, a pioneering magazine on international affairs, and India Writes Network)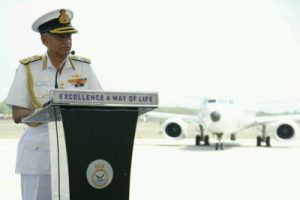 India's Navy Chief Admiral Sunil Lanba is on a five-day visit to Vietnam with an aim to step up defence and security cooperation with the South Asian nation which has emerged as a pivot of India's Act East policy.
Given the fast changing geo-strategic dynamics in the Asia-Pacific region, marked by China's increased assertiveness in the region, the Navy Chief's visit is being watched closely in Beijing.
Given their geographic locations, both India and Vietnam rely heavily on the sea for security and economic activities. The naval forces of the two countries have been cooperating extensively in strengthening maritime security and operational aspects. India has been training Vietnamese sailors on Kilo-class submarines and has recently agreed to assist in the production of patrol boats. Admiral Lanba's visit is expected to further bolster the ties between the Indian Navy and the Vietnam People's Navy. A statement from the Indian Navy on the Naval Chief's visit said: "The visit aims to consolidate cooperation between the Armed Forces of India and Vietnam and also to explore new avenues of defence cooperation."
Growing Ties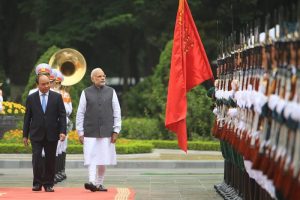 Prime Minister Narendra Modi's landmark visit to Hanoi in September 2016 was transformational and placed the expanding India-Vietnam ties on a new footing. During his visit, the Indian leader pledged $500 million in Lines of Credit for a host of development and defence-related projects in the Southeast Asian nation.
Since the establishment of diplomatic ties between the two countries in 1972, the ties between India and Vietnam have grown into a multifaceted partnership, but with a strong defence component. The two countries elevated their relationship to a strategic partnership in July 2007 during the then Vietnamese Prime Minister Nguyen Tan Dun's visit to New Delhi, which was upgraded to a comprehensive strategic partnership when Prime Minister Narendra Modi visited Hanoi in September 2016.
During his visit, Admiral Lanba will be engaging in talks with Vietnamese Prime Minister Nguyen Xuan Phuc, Defence Minister General Ngo Xuan Lich, Chief of General Staff and Vice Minister of National Defence Van Giang and the Commander-in-Chief of the Vietnam Navy, Rear Admiral Pham Hoai Nam. Admiral Lanba is also expected to visit the National Defence Academy of Vietnam to deliver a talk on the 'Importance of Maritime Power.'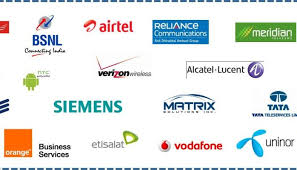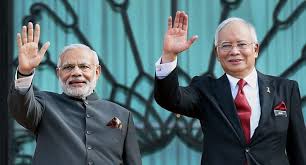 India's Act East policy is set to get a big boost with a spate of high-profile visits from the ASEAN countries lined up in coming weeks and New Delhi looking at making a vital breakthrough in the huge telecom market of Southeast Asia with a population of 600 million.
Vietnam's Foreign Minister and Vice President are expected to visit India and so is Malaysia's Prime Minister NajibRazak followed by Malcolm Turnbull, the prime minister of Australia which is a member of the 18-nation East Asia Summit.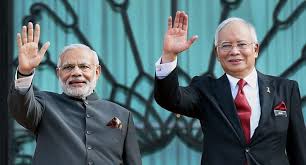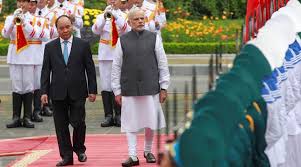 The renewed spate of India-ASEAN engagement assumes significance as the security dynamics in Southeast Asia and East Asia in the wake of Donald Trump becoming the American president are yet to take a clear shape. With uncertainty over continuation of Barack Obama's "pivot Asia" under Trump, especially after his scrapping of Trans- Pacific Trade Partnership, ASEAN countries are expected to increasingly look at partnering India in a wide range of areas including security in the face of an assertive China. Trade and investment will continue to remain central to India-ASEAN economic cooperation landscape.
Cashing in on telecom biz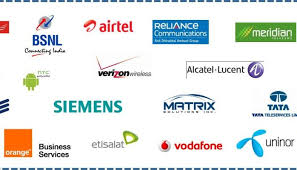 In fact, 2017 began with India's efforts to prise through the ASEAN market for Indian telecom equipment and services exports. Telecom products and services are areas where India has a distinct edge over other competitors as far as cost and quality are concerned.
It is with this aspect in mind that India's state-owned Telecom Equipment and Services Export Promotion Council (TEPC) organised an inter-ministerial meeting between Telecom Ministers of ASEAN countries and India in New Delhi on February 20.
Minister of State for Communications (Independent Charge) Manoj Sinha led the discussions from Indian side with telecom ministers, senior government officials and industry leaders from Bangladesh, Cambodia, Laos, Indonesia and Bhutan.
Inaugurating the discussions, Mr Sinha said India's expertise in taking affordable technologies to remote corners in ASEAN can be leveraged by countries of that region in their rollout of digital connectivity initiatives.
"I can assure you, we will do whatever is required, for Indian products and services to become the first choice for your telecom needs," he said, and pointed to India's flagship programmes like Digital India, Make in India and Bharat Net broadband project to drive home the experience of taking technology to remote corners at affordable price.
The Indian government has expressed a keen interest to partner with ASEAN countries in enabling digital connectivity between India and ASEAN and also for spurring broadband within ASEAN countries. "These digital connectivity projects are of strategic importance and can have a transformative impact on the economy and cooperation between ASEAN and India," an official statement said.
In a bid to enter the ASEAN market, India has committed to providing financial as well as technological support for projects that could include-high-speed fiber optic networks, digital villages, rural broadband, national knowledge network, secured communication networks and telecom training and skill development.
To showcase Indian companies' world-class products and solutions for customers in ASEAN region who have requirements similar to India, TEPC is organizing its flagship event "India Telecom 2017: An Exclusive International Business Expo" on February 21-22 in New Delhi. The event will witness more than100 foreign high profile ICT industry delegates from more than countries.
(Pallab Bhattacharya contributed inputs for this article)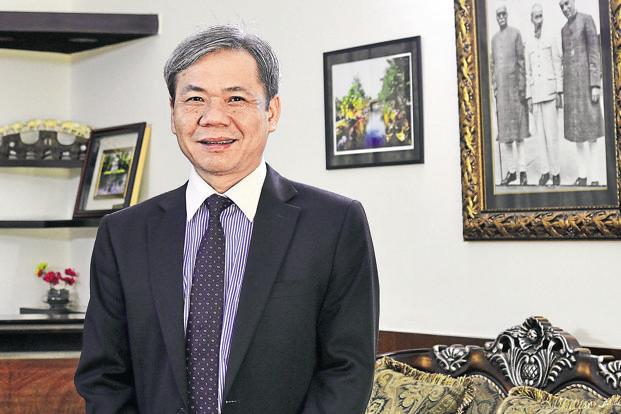 It's a milestone year in India-Vietnam relations as the two strategic partners celebrate the 45th anniversary of the establishment of diplomatic relations. This period has seen a marked acceleration of India-Vietnam relations across the spectrum, including in areas of trade and defence and development. Prime Minister Narendra Modi's visit to Vietnam in September 2015 saw the elevation of bilateral ties to the level of Comprehensive Strategic Partnership. The ongoing churn in South China Sea has imparted an added traction to enhancing strategic cooperation between India and Vietnam.
In this wide-ranging interview with Manish Chand, Editor-in-Chief, India Writes Network, Vietnam's ambassador to India Ton Sinh Thanh outlines a vibrant picture of the trajectory of this crucial relationship and underlines the need for a more active role by India in Southeast Asia and the extended region.  The envoy also underscored that the burgeoning India-Vietnam relations is not targeted at China or any third country and stressed on peaceful resolution of the South China Sea dispute through dialogue.
Q) This year marks the 45th anniversary of the establishment of diplomatic relations between India and Vietnam? How do you look at the special quality of India-Vietnam relations? What are the plans for celebrating this important milestone in the history of India-Vietnam relations?
A) Vietnam and India had thousands years of cultural, religious and commercial interactions. The people of the two countries showed sympathy and support for each other during their struggle for independence. The establishment of diplomatic relations between India and Vietnam in 1972 was the culmination of the Indian support to Vietnam during our resistance against the US aggression. The friendship and cooperation between our two countries have always been strong since then. These relations are freed from any problem and are firmly founded on mutual trust and convergence of strategic interests. In 2007 the two countries upgraded the relationship to Strategic partnership and in 2016 again upgraded it to Comprehensive Strategic Partnership. This is highest level of relations that Vietnam has with other countries.
Q) 2017 also marks the 25th anniversary of India-ASEAN relations. How does Vietnam look at India's role in ASEAN and what are Hanoi's expectations in this regard?
A) Vietnam is currently the coordinator for ASEAN-India relations. We expect India to play an active role as a strong strategic partner of ASEAN. This role is not only very much in line with India's Act East Policy, but is also welcomed by all ASEAN members. Vietnam shall work closely with India to carry many activities to celebrate 25th anniversary of ASEAN-India relations this year.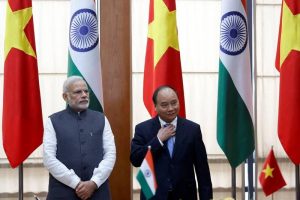 Q) How do you look at the transformation of India's Look East policy into Act East under the Narendra Modi government?
A) This is a really good and timely transformation. It brings a lot of confidence to ASEAN members and inspires them to be more active in promoting a stronger partnership with India.
Q) Prime Minister Modi had a successful visit to Vietnam in September 2016. What are key areas of India-Vietnam relationship which will see concrete progress and headway in days to come?
A) During the visit by Prime Minister Modi to Vietnam in September 2016, the two sides reached many agreements, especially the upgrade of our relationship to Comprehensive Strategic Partnership. We will see a lot of progress in many areas in the days to come. There will more frequent exchange of high level visits to strengthen our political relations and mutual trusts. Defence and Security cooperation will be further enhanced; first of all, to realise the credit line of US$ 500 million declared by PM Modi for Vietnam. Besides some trade promotion activities in an effort to raise the two-way trade, we would expect a direct flight to be opened soon between the two countries. We will also see progress in science & technology, culture-education cooperation between the two countries this year.
Q) In the strategic arena, can you identify focus areas, especially in the area of military sales?
A) We should first of all focus on the economic area, which is an important strategic area as identified by the leaders of the two countries during the visit to Vietnam by PM Modi. This area has huge potential, which has not yet been exploited. We should also continue to focus on other pillars of the Strategic Partnership, namely political relations, defence and security cooperation as well as science-technology and culture-education cooperation.
India-Vietnam ties not targeted at any third country
Q) China suspects that the growing India-Vietnam relationship is targeted at Beijing? Is this apprehension justified?
A) Vietnam advocates an independent foreign policy and good relations with all nations in the world, including China. The growing India-Vietnam relationship is to serve the interests of both countries and for the sake of peace, stability and cooperation in the region. It is not targeted against any third party.
Q) On South China Sea, what's your message to China? How should this contentious issue be resolved? Do you envisage a role for India in this?
A) First of all, we would like to emphasise our earnest aspiration to have good relations with China, our biggest neighbour. We shall do our best to promote our relations with China.
Regarding the the East Sea (South China Sea) issue,  the only major remaining dispute between Vietnam and China, we want to stress that Vietnam has sufficient historical evidence and legal foundation to confirm its sovereignty over Paracel and Spratly Islands. However, we are ready to settle the disputes of these islands by peaceful means, through bilateral and multilateral negotiations in compliance with international law, including the 1982 United Nations Convention on the Law of the Sea, and with respect to diplomatic and legal processes. Pending a solution to the disputes of these islands, all parties concerned should not have any activity to change the status-quo, fully and efficiently executing the "Declaration on the Conduct of Parties in the East Sea (DOC)" and striving together with ASEAN to soon accomplish a "Code of Conduct in the East Sea (COC)". China and Vietnam should also strictly observe the Vietnam–China Agreement on basic principles guiding the settlement of maritime issues.
It is the stake of all nations inside and outside the region, including India which is acting East, to have peace, stability and freedom of navigation in South China Sea. We are looking forward to a more active role and engagement of India in Southeast Asia.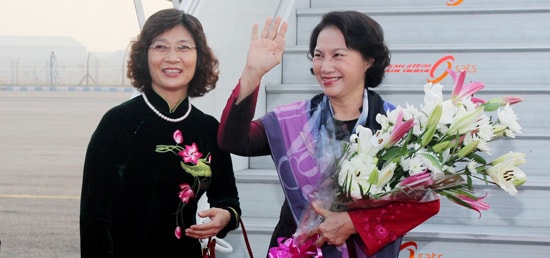 Q) Finally, what's your views on the unfolding Asian renaissance and the role of India-Vietnam relationship in facilitating regional stability and prosperity?
A) The re-emergence of Asia is very clear. It has now the biggest share of global production. Trade among Asian nations has crossed US$ 3000 billion, accounting for more than 53% of its total trade, showing a high degree of interdependence among Asian economies. India's Look East – Act East Policy and especially the participation of India in East Asia Summit process have scaled up in a big way the rise of Asia as well as the regional cooperation.
Vietnam, after more than 30 years of transformation, has improved to a great extent its economic and political status. The comprehensive strategic partnership between our two countries would surely contribute to the rise of Asia and cooperation as well as stability and prosperity in the region.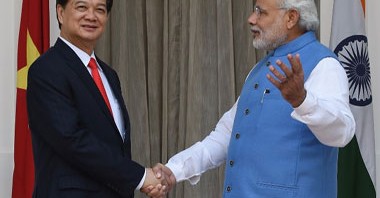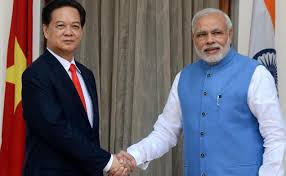 With China closely watching amid the ongoing ferment in the South China Sea, Prime Minister Narendra Modi will head to Vietnam, the first stop of his extended overseas trip which will impart a greater strategic traction to India's Act East policy at the dual ASEAN and EAS summits in Laos.
Why Vietnam Matters
The importance of Mr Modi's maiden visit to Vietnam, an emerging ASEAN economy and a crucial plank in the maritime stability in the region, can't be overstated. Over the years, Vietnam has morphed into a trusted strategy ally of India due to a host of reasons, with China's assertive posturing in South China Sea driving the two countries in a closer embrace. In so far as history goes, PM Modi's day-long sojourn in Vietnam is the first prime ministerial visit from India in 15 years and coincides with the 10th anniversary of strategic partnership and 45th anniversary of the establishment of diplomatic ties between the two countries. The growing importance of Hanoi in New Delhi's strategic calculus is also evident in the choice of Vietnam as the destination for a bilateral visit as his other stops on the week-long tour are primarily for multilateral summits (G20 summit in Hanzhou- September 4-5; and India-ASEAN and EAS summits in Laos September 6-8).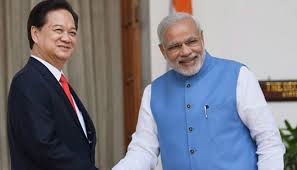 Recent developments in the region have only accentuated the importance of India-Vietnam relations. The timing of the visit is critical as it comes in the wake of an adverse verdict by the Permanent Court of Arbitration rejecting China's historic rights to the South China Sea, underpinned by the so-called nine-dash line, and Beijing's rejection of the verdict, which has put in the forefront issues regarding maritime stability, freedom of navigation and international law of the sea. China's militarization of South China Sea and its continuing opposition to India's bid for membership of the Nuclear Suppliers Group (NSG) have become source of dissonance to varying degree in India-China relations. Against this backdrop, the leaders of India and Vietnam will take a larger view and will be looking to shape a balanced and inclusive order in the region. With a growing chorus from Vietnam and other friendly countries in ASEAN egging on India to play the role of a balancing power in the Asia-Pacific region, PM Modi's visit will see the infusion of more depth and substance in the burgeoning India-Vietnam strategic partnership.
Bolstering Defence Ties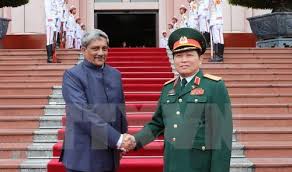 PM Modi's visit to Vietnam will put the spotlight on an intersection of India's Act East Policy and Hanoi's Act West Policy as they deepen their military and economic partnership. Building upon the ongoing transformation of the defence relationship, one can expect India to play a bigger role in Vietnam's military modernisation. In the military sphere, there is a convergence of interests and a demand-supply fit which will ensure that the relationship keeps growing. India has already provided $100 million line of credit to Vietnam which is being used by Vietnam for procuring offshore vessels.
During Mr Modi's visit, India is expected to provide a fresh Line of Credit, which could be packaged as development assistance, but may be harnessed by Vietnam for its ongoing military modernisation. One can also expect progress in ongoing discussions for the sale of anti-submarine torpedo Varunastra and other high-value weaponry. These discussions will be guided by the May 2015 joint vision statement on defence cooperation from 2015-20 to expand defence ties, including naval cooperation between the two countries.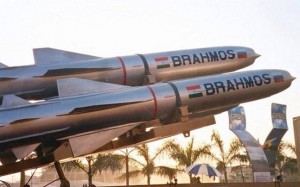 The big decision remains, and speculation continues to proliferate about whether India will sell BrahMos supersonic missiles to Vietnam, a move that will clearly antagonise Beijing. India's induction into the Missile Technology Control Regime (MTCR) has cleared the last hurdle in the way of selling BrahMos missiles not just to Vietnam, but also to other friendly countries. The sale of BrahMos was discussed by India's Defence Minister Manohar Parrikar with his Vietnamese counterpart General Ngo Xuan Lich in June, and is expected to see concrete results during PM Modi's visit
China Factor
China will be the elephant in the room when PM Modi is closeted with Vietnam's top leaders in Hanoi. Vietnam has protested against Beijing's rejection of the Hague tribunal's ruling, a position that is broadly in harmony with India's exhortation to China to show utmost respect for the tribunal's ruling. The two countries will probably avoid getting entangled in containment games, but one can expect frank discussions on the latest situation in South China Sea. The joint statement will reflect this convergence of perspectives on freedom of navigation, the imperative of upholding a rules-based international order and closer collaboration in maintaining peace and security in the Indian Ocean and the Asia-Pacific region, on the lines of India-US joint statement and India-Vietnam joint statement.
Talking of strategic chessboard, a new construct has emerged in influential circles about the creation of India-Vietnam axis to counter the China-Pakistan axis. This theory has its attractions, but needs several caveats. India is not in the business of containing China by using Vietnam as it's not a transactional or patron-client relationship, but is informed by a shared outlook on regional stability.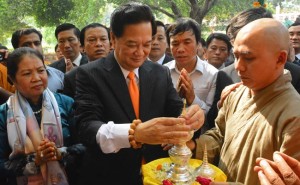 There are fundamental differences between the China-Pakistan and the India-Vietnam relations. India is not supporting any overt anti-China agenda in Vietnam and neither is Vietnam using terrorism against China, which Pakistan does against India. On the contrary, India-Vietnam relations are animated by a shared perspective on issues relating freedom of navigation, international law and regional stability. The containment theory, in short, has its temptations, but has also severe limitations.
Heart & Mind
Moving beyond merely strategic calculations, what imparts an emotional resonance to India-Vietnam relations is deeply felt solidarity and connections of heart and mind, as exemplified in spiritual linkages of Buddhism and the enduring popularity of Indian films among the Vietnamese people.
Instead of getting lost in a strategic maze, the two countries are rightfully focusing on enhancing people-to-people bonds through travel, tourism and cultural contacts. Most Indian tourists go to Thailand and Singapore in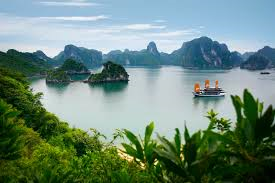 Southeast Asia, but the beauty of Vietnam remains to be discovered. Taking strategy is no excuse for not seeing the country with your own eyes. It's time to open the unusual door, see more and open new vistas in this mutually invigorating partnership.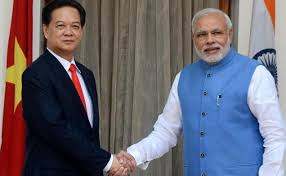 Amid China's hardening posture on the South China Sea ruling by an international tribunal, senior officials of India and Vietnam have held strategic talks in New Delhi to bolster their military and economic relations, which could pave the way for a visit by Prime Minister Narendra Modi to Hanoi early next month.
The 8th Foreign Office Consultations (FOC) and 5th Strategic Dialogue between India and Vietnam were held in New Delhi on August 2. The Indian side was led by Preeti Saran, Secretary (East) in India's Ministry of External Affairs, and the Vietnamese side was led by Vice Foreign Minister Vũ Hồng Nam.
Bonding over South China Sea
The volatile situation around the South China Sea in the wake of The Hague tribunal's ruling rejecting Beijing's "historic claims" over the disputed water body and the so-called nine-dash line figured prominently in discussions.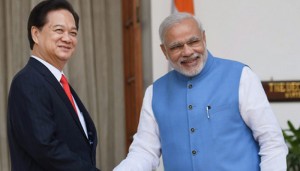 The discussions in New Delhi saw a striking convergence of perspectives between the two countries on the South China Sea issue. "Both sides also discussed recent developments in the maritime domain and the need for peaceful resolution of all disputes in accordance with accepted principles of international law as reflected notably in the United Nations' Convention on the Law of the Sea (UNCLOS) 1982," said a statement by India's external affairs ministry.
The Vietnamese side also reaffirmed its support for India's candidature for a Permanent seat in an expanded UN Security Council, a clear signal of Hanoi's strategic intent to deepen relations with India which it sees as a balancing power in the region.
Modi's visit to Vietnam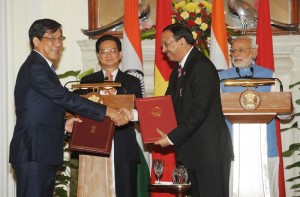 The recent talks in New Delhi have set the stage for a visit by Prime Minister Narendra Modi to Hanoi early September. There is no official statement yet, but reliable sources said that Mr Modi could visit Vietnam after attending the G20 summit in the Chinese city of Hanzhou on September 4-5.
The visit to Hanoi will take place at a time when the India-China relations are under strain following China's stalling of India's bid for the NSG membership and India denying extension of visas to three Chinese journalists working for state-run Xinhua news agency. Mr Modi's visit to Hanoi, as and when it happens, will be closely watched in Beijing, which has resented growing proximity between New Delhi and Hanoi, and sees India as engaged in a containment game with the US, Japan, Australia and friendly ASEAN countries. India has many a time repudiated containment conspiracy theories drummed up routinely in the influential state-directed Chinese media outlets. But at the same time, it's building a network of relationships in the region to act as checks against China's potential military adventurism. In this calculus, Hanoi as emerged as a crucial lynchpin of the Modi government's rechristened Act East policy.
South China Sea geopolitics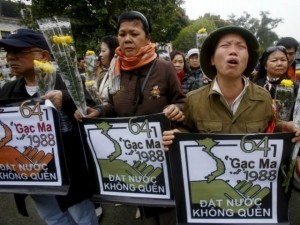 The South China Sea, post Hague tribunal verdict, has become an arena of intense diplomatic manouevering in the region. China has rejected the ruling by the Permanent Court of Arbitration in The Hague and has asserted that it will continue to protect its core sovereignty interests in the South China Sea and has resorted to military drills to send the message across.
India has urged China to show "utmost respect" for the tribunal's ruling and has reiterated the need for upholding freedom of navigation and resolution of all maritime disputes in accordance with the United Nations' Convention on the Law of the Sea (UNCLOS). Vietnam, which also claims parts of the South China Sea and has been locked in a stand-off with China over the latter's building of artificial islands in the contested water body, has greeted the tribunal's verdict.
Vietnam's Communist Party leaders are under mounting pressure to press for its claims over the Spratlys and the Paracels under the 1982 United Nations Convention of the Law of the Sea (UNCLOS). Speculation is rife that Vietnam may follow the suit of the Philippines and take China to the international court.
India-Vietnam defence ties
Against this backdrop, India and Vietnam are looking to enhance consultations on regional issues and planning to upgrade their military and strategic ties. India has decided to set up a satellite tracking and imaging centre in southern Vietnam that will give Hanoi access to pictures from Indian earth observation satellites. Significantly, the satellite station would cover China and the South China Sea as well.
What's worrying for China is increased defense collaboration between India and Vietnam. Many ambitious plans have been firmed up, which include the sale of military equipment, sharing of intelligence, joint naval exercises and training to counter insurgency and jungle warfare.
India's Balancing Power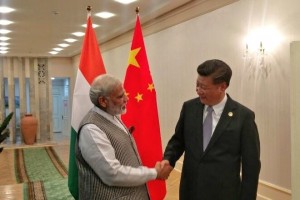 The Modi government is ready to push the envelope further and is understood to have cleared the sale of BrahMos missiles to Vietnam, a more realistic possibility after the induction of India into the Missile Technology Control Regime (MTCR). India is also planning to upgrade and modernise defence platforms in Vietnam. India has provided a concessional line of credit for $100 million to Vietnam to procure offshore vessels and defence equipment.
This systematic and consistent effort by India to bolster defence capabilities of Vietnam underlines New Delhi's growing investment in a crucial relationship with an emerging ASEAN country, which will enhance its profile as a net security provider and a balancer in the region. The visit by PM Modi to Vietnam is, therefore, going to be tracked closely by the powers-that-be in Beijing and will have ramifications for peace and stability in the extended East Asia region.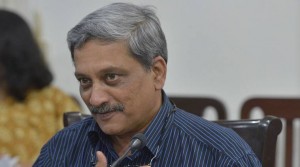 Amid the continuing volatility in South China Sea, India and Vietnam have decided to bolster their defence cooperation, which is set to be resented by Beijing.
India's Defence Minister Manohar Parrikar held bilateral talks with his Vietnamese counterpart General Ngo Xuan Lich in Hanoi on June 5. Vietnam has expressed interest in acquiring Indian-made BrahMos supersonic cruise missile.   India is expected to respond positively. If negotiations are successful, Vietnam will become the first country to get the 290 km-range BrahMos weapon system. Brahmos is a joint venture between India and Russia.

The contentious South China Sea issue also figured in the discussions. Mr Parrikar's first visit to Vietnam comes amid growing resentment in the region over China's muscular postures in South China Sea. India has called for a regional framework for security management to peacefully resolve disputes, threat and use of force in the Indo-Pacific region.  

"Regional framework for security management must enshrine a commitment to the peaceful resolution of disputes, the threat or use of force," Mr Parrikar had said during his address at the 15th Shangri-La Dialogue.  India and Vietnam had decided to enhance their bilateral defence cooperation and signed a joint vision statement for five years in 2015.
Vietnam has expressed keen interest in India training its submarine personnel. Hanoi has been focusing on building a naval deterrent to China with Russian-made Kilo-class submarines.
India's expanding relationship with Vietnam is viewed suspiciously by China, which sees it as part of New Delhi's China containment strategy. India has denied any hidden agenda, and underlined that its relationship with Vietnam is based on shared interests.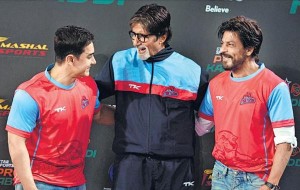 Vietnam, which is key to India's 'Look East Policy', is all set to boost Indo-Vietnam cultural ties in which Bollywood will be the pivot. Emphasising that Vietnam is a pillar of India's Policy, Anil Wadhwa, Secretary (East), External Affairs Ministry said that Bollywood, yoga and tourism will play a major role in enhancing bilateral relations between India and Vietnam.
During his address at a session in the Indian Council for Cultural Relations (ICCR) on India-Vietnam cultural relations on February 22, Mr Wadhwa spoke about the high priority India was attaching to bolster cultural links between the two countries. Focusing on strengthening cultural engagements under ASEAN and the Mekong-Ganga framework, Mr Wadhwa said: "We need to give it a contemporary face through exchanges of youth, sports, promotion of tourism, enhancing air links, Bollywood, Yoga and Ayurveda on the one hand, and strengthening our defence and commercial ties on the other."
With a focus on potential areas of cooperation, Mr Wadhwa said that Indian soap operas were very popular in Vietnam. He added that film production in Vietnam can be a potential area of cooperation that will help in increasing tourism between the two countries as Bollywood has been attracting tourists all around the world.
There are around 200 Hindu temples, which are currently in dilapidated condition, in Vietnam and this clearly marks the civilsiation links between the two countries. The Chettiyar community from Tamil Nadu has a substantial influence in Ho Chi Minh City where three temples are located. The famous Mariamman temple has both Indian and Vietnamese devotees. Bodh Gaya has a Vietnamese Buddhist pagoda which attracts significant numbers of Vietnamese pilgrims. A high level film delegation from India had also visited Vietnam in December 2015 at the invitation of Vietnam National Administration of Tourism. The delegation found the locations in Vietnam spectacular for shooting of films. Mr Wadhwa emphasised that cooperation in this area must be encouraged.