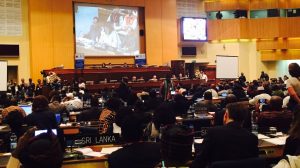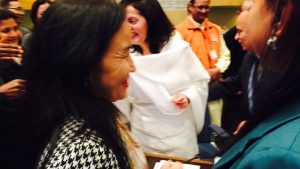 It's a high moment for the global march of yoga and India's cultural diplomacy. Building on the success of the UN's designation of the International Yoga Day, the UNESCO has now declared yoga as "world treasure" and inscribed the ancient Indian practice in its Representative List as the Intangible Cultural Heritage of Humanity.
In a quiet diplomatic triumph for India, in the Ethiopian capital Addis Ababa, the 24-member Intergovernmental Committee for the Safeguarding of the Intangible Cultural Heritage unanimously declared Yoga as a "Human Treasure" on December 1. The panel overturned the decision of an Evaluation Body of technical experts, which sought to defer the case to the next session of the Committee in 2017.
The Indian Delegation to Addis Ababa was led by India's Permanent Representative to UNESCO Ruchira Kamboj. "Never ever happened before! After #Yoga inscription, entire conference does Yogic breathing," tweeted Ms Kamboj. India's Culture Minister Mahesh Sharma hailed the UNESCO's inscription of yoga as "a huge achievement for India."
The decision is set to give an added boost to the global popularity of yoga as yoga activities can be now promoted with the prestigious UNESCO branding and logo.
The inscription and classification as a 'human treasure' brings immense recognition to  Yoga and underlines its role as a social practice, an oral tradition and a system of ancient and scientific knowledge facilitating an enhanced harmony and peace across caste, creed, gender, age and nationality, said the statement.
The 23 members of the committee which supported India's nomination for yoga included: Austria, Cyprus, Turkey, Armenia, Bulgaria, Hungary, Colombia, Cuba, Guatemala, Saint Lucia, Afghanistan, Mongolia, Philippines, Republic of Korea, Congo, Côte d'Ivoire, Ethiopia, Mauritius, Senegal, Zambia, Algeria, Lebanon and Palestine. Mauritius had initiated the amended decision seeking to inscribe Yoga in UNESCO's Representative List, said a statement from the Indian embassy in Ethiopia. India is the 24th member of the Committee.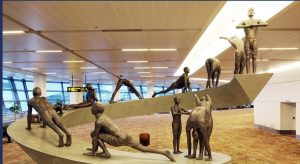 The UNESCO's inscription of yoga also provides more resonance to India's role as a bridge-builder in promoting a global dialogue on intercultural relations and sustainable development. In his landmark address to the UNGA in September 2014, Prime Minister Narendra Modi had eloquently argued for the UN's designation of International Yoga Day and underscored organic linkages between the practice of yoga and sustainable development. Within barely 75 days after Mr Modi's clarion call, the 69th Session of the United Nations General Assembly on December 11 adopted by acclamation draft Resolution, A/69/L.17, declaring the International Yoga Day, with a record number of 177 countries co-sponsoring it.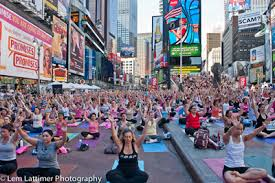 Yoga Global
Cutting across countries and continents, the first International Yoga Day was celebrated across the world on June 21, 2015 with passion and gusto. The celebrations were broadcast live at Times Square, the pulsating heart of Manhattan, to a global audience.
In a world bristling with mania, madness and mental distress, the ancient Indian practice of yoking together of mind and body, has emerged as a harbinger of physical vigour, mental serenity and spiritual radiance.
Yoga's emergence as a global brand and the most visible symbol of India's soft power is a work in progress. Ordinary people and celebrities around the world, including Hollywood and Bollyood stars, have taken to yoga in a big way, giving a touch of glamour to the ancient Indian practice.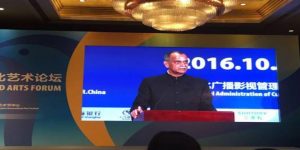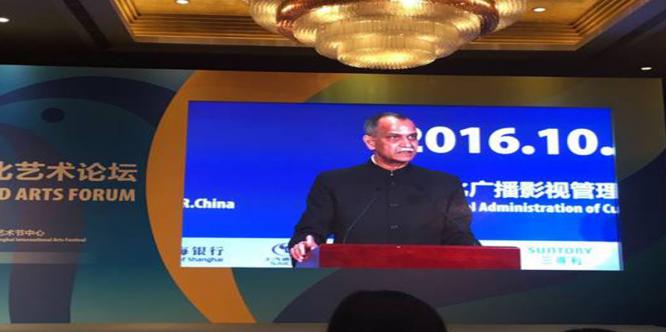 Politics divides, culture connects. Just a couple of days before Chinese President Xi Jinping and Prime Minister Narendra Modi met in Goa to discuss weighty issues such as India's NSG membership, the two Asian giants quietly turned to the magic of films to make their ties hum with positive energy. In Shanghai, a pact was signed between India and China to recreate Raj Kapoor's 1951 classic Awaara into a contemporary Chinese opera.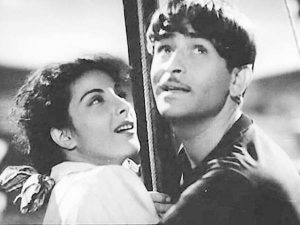 Amarendra Khatua, the new director-general of Indian Council for Cultural Relations (ICCR), who was in Shanghai to deliver the keynote address at the 18th China Shanghai International Arts Festival (CSIAF), struck an upbeat note on long-standing civilisational ties and promoting cultural exchanges in Tier-II and Tier-III cities in India and China. The joint theatrical remake of Awaara, which remains the most popular Indian movie in China, hints at more such collaborative cultural tie-ups India is set to pursue in days to come.
"Cultural diplomacy is poised to play a bigger role in India's foreign policy calculus in days and months to come and promote Brand India," said Khatua, a veteran diplomat  and an accomplished poet who writes and translates in English, Hindi and other Indian languages.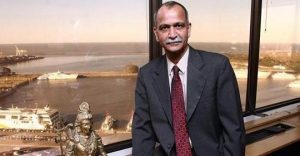 With the Modi government positioning culture at the heart of India's burgeoning diplomatic engagements, Khatua has been given a focused brief. "Both Prime Minister Narendra Modi and EAM Sushma Swaraj want a streamlined, transparent and efficient working of ICCR," he told India Writes Network in an interview at his tastefully done office in Azad Bhavan, the seat of India's cultural diplomacy.
In barely three weeks since he has been at the helm of the ICCR, Khatua is doing precisely this: fixing the system, motivating the bureaucracy and staff, and interacting with a diverse spectrum of performers, musicians, dancers, sculptures and creative professionals.
Focus on Brand India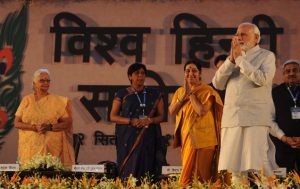 Amid all this frenzy, Khatua is calm and clear about the ICCR's priorities. "The focus will be on promoting and showcasing diaspora linkages, propagation of yoga and ayurveda, including pharmacopeia of Ayurveda," he said.
"ICCR will work closely with territorial divisions of the MEA to organise appropriate cultural activities. In general, there will be a greater involvement of ICCR in diplomatic activities across the spectrum," he said.
"Under the new leadership, we are making efforts to promote 'Brand India' through emphasis on traditional Indian cultural and scientific mores, yoga, Ayurveda, Sanskrit, Vedas, folk arts and culture, Puranic and historic cultural and philosophical linkages between India and the world," he said. The promotion of Hindi and greater cultural footprints in Africa, Latin America and neighbouring countries are important priorities, he added.
The Way Ahead
Looking ahead, Mr Khatua said that the ICCR will be setting up more cultural centres. Currently, there are 26 cultural centres set up by India across continents. "The aim is to have 50 cultural centres in the next 15 years," he said. Another important priority will be to take two-way cultural diplomacy to second and three tier cities, he said.
Khatua, the author of several critically acclaimed collections of poems, including "Garden of Enchanted Stones," is a firm believer in the power of culture to connect nations and peoples. "Promotion of soft power adds up to all our diplomatic initiatives as cultural inputs improve people-to-people contact, continuing interaction, academic and other ideas exchange and brand image," he said.
The last two years have seen culture moving to the centre-stage of India's diplomatic outreach, with Indian cultural values and traditions striking a chord across the world. In a landmark achievement, the UN unanimously adopted a resolution declaring June 21 as the International Yoga Day following an inspirational address by Prime Minister Narendra Modi at the United Nations General Assembly in September 2014. Since then, the Yoga Day has been celebrated with passion and panache across key world capitals.