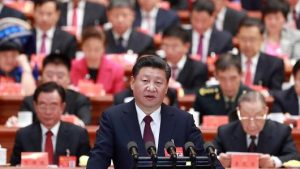 The 19th National Congress of the Communist Party of China was concluded in October. In the meeting, Comrade Xi Jinping, General Secretary of the CPC Central Committee and President of the People's Republic of China (PRC), reviewed the achievements of the past five years and charted a new course for China's future political, economic, cultural and social development. President Xi's report pointed out the right direction for developing China-India economic and trade relationship. In the future, following the principles of the 19th National Congress of the Communist Party of China, we will use three "keys" to unlock the potential of balanced and mutually beneficial China- India economic and trade cooperation in the "new era".
Major Trading Partners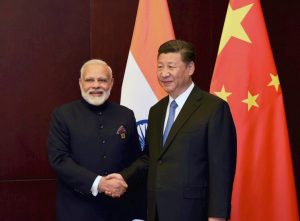 First, build key relationships – to become trading partners based on equality and mutual benefit. As mentioned in the report of the 19th CPC National Congress, China remains firm in its commitment to building a community with a shared future for mankind and forging a new form of international relations featuring mutual respect, fairness, justice, and win-win cooperation. These are core principles China adhere to in attaining peaceful development and participatory global governance. China and India are good neighbours, friends and trading partners.
Since 2014, after President Xi visited India, the two leaders have met more than 10 times on various occasions, reached an important consensus and charted the right direction for China-India economic and trade cooperation. In the BRICS Xiamen Summit this September, President Xi stressed the importance of "the dragon and elephant dancing together" and underlined the imperative of avoiding conflicts. Prime Minister Modi also emphasized that with good bilateral relationship, 1 plus 1 could equal 11. To achieve this, we should further our practical cooperation and utilize intergovernmental and inter-corporate cooperation mechanisms to improve our economic strength and competitiveness.
With the economic and trade mechanisms like JEG, SED and China-India Financial Dialogue playing more important roles, our strategic synergy will be enhanced, trade and investment will be facilitated, bilateral trade will be more balanced and massive project cooperation will be more active. All these will lead to a spectacular future for our economic development. Meanwhile, we should also strengthen our cooperation and coordination in WTO, RCEP and other multilateral mechanisms to promote globalization and protect the overall interests of developing countries and foster more inclusive, equal and mutually beneficial economic and trade relations.
Promoting Balanced Trade
Second, focus on key issues- to build a more balanced trade structure. The 19th CPC National Congress stressed that China would pursue open, innovative, and inclusive development that benefits all, that China would not close its door to the world but would only become more open. For a long time, the imbalanced trade between China and India has been a stubborn obstacle, holding back our economic and trade relations. I'm very happy to see that with joint efforts from both sides, our trade volume may exceed $80 billion this year, reaching a five-year high. More importantly, China's import from India has increased more than 20% while export to India remains nearly the same.
In 2018, China will host the first China International Import Exposition. This is the first large scale import themed exposition and an innovation in international trade development. We welcome the Indian businesses to showcase Indian products at the expo, along with goods from all over the world. We believe this will open new channels for Indian goods reaching Chinese families. We will work on expanding our cross-border trade, import more agricultural products from India, and promote build-to-order business models. We hope to finish FTA to enhance the level and scale of our trade, increase our import from India, opening our market wider and achieve more balanced trade with India.
Scaling up investment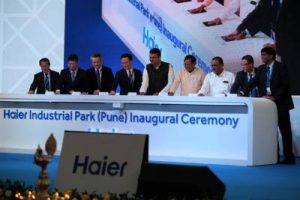 Third, develop key areas-to build a mutually beneficial investment system. As emphasised in the 19th CPC National Congress report, China would give equal importance to "bringing in" and "going global," following the principle of achieving shared growth through discussion and collaboration; and be more open and cooperative to enhance innovation capacity. With these efforts, we hope to break new grounds in opening China further through links running eastward and westward, across land and over sea. China has always made outbound investments to create mutual benefits. As statistics show, from 2012 to 2016, Chinese corporations have paid more than $13.7 million in taxes, created over one million jobs, and made contributions to host nations and the world economy.
In recent years, many economic and trade agreements in industrial park and cooperation on production capacity have been signed between China and India, establishing great platforms for investment cooperation. A group of famous Chinese corporations like Alibaba, Fosun, SAIC Motor and China Fortune Land Development have come to invest in India. These corporations not only provided funding and technical support for "Make in India" and "Start-up India" and reduced trade deficit between the two countries, but also provided jobs and tax revenue for their host states. They are highly recognized by the state governments. On November 16, I attended the Haier's Industrial Park(Pune)Inaugural Ceremony. During the event, I had an in-depth discussion with Maharashtra Chief Minister Devendra Fadnavis. He praised the progress Haier has made in Maharashtra and called it a great epitome of foreign enterprises participating "Make in India".
This year, in the World Bank's Ease of Doing Business Index, India's ranking jumped from 130th to 100th, making one of the biggest improvements among all the countries. This will further encourage Chinese corporations to invest more in India on this trend, we should work harder to optimize investment environment, push forward the revision of bilateral agreements like investment protection agreement and agreement for the avoidance of double taxation. This will create a better investment environment for corporations, regulate Chinese corporation's investment in India and realize the social responsibilities of the corporations. Moreover, we should encourage Indian corporations to invest in China in areas with comparative advantages, like pharmacy and IT. In this way, we can create a friendly, complementary and mutually beneficial two-way investment system.
The Way Ahead: New Horizons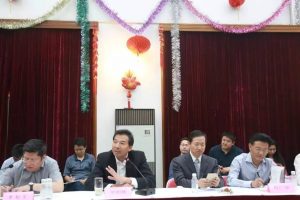 As an ancient Chinese poem goes, a thousand sails pass by the shipwreck, ten thousand saplings shoot up beyond the withered tree — new things come to the fore while old things perish. As China's Ambassador Luo Zhaohui said time and time again, China-India relations cannot afford to wander, stall or go backwards.
We need to move in the right direction and implement the consensus our leaders reached at the Xiamen Summit. We should focus on cooperation instead of differences and solve problems to create a more health bilateral relationship. I believe, with the guidance of our leaders and the guiding principles of the 19th National Congress of the Communist Party of China, India-China economic and trade cooperation will bring real benefits to our governments, business communities and ordinary people. It will become the bedrock and anchor of our bilateral relationship. With the development of this relationship, the day when "China and India speak in one voice, and the world listens" will come soon.
(Li Baijun is Economic and Commercial Counsellor of Chinese Embassy in India)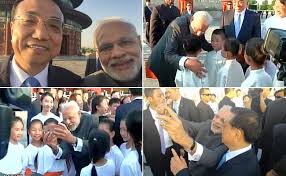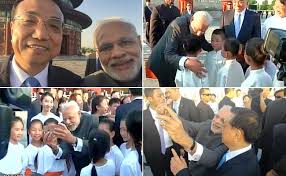 India, under the Modi government, is exploring new policy options to deal with an assertive and rising China. In the near term, there are a host of sensitive issues that can mar bilateral relations, but overall stability in the political relations can be expected between the two Asian powers in the medium-term.
As two major countries in the Asian region in terms of population, territory, higher economic growth rates and growing aspirations, the role of India and China vis-à-vis each other, and at the regional and global levels, is significant. Medium-term prospects of these two countries point towards relative enhancement in their respective comprehensive national strengths, gradual vanishing of "buffer zones" that existed between the two in the Asian region and a coalescing equation so far conditioned by the "cooperation and competition" dyad. Nevertheless, overall stability in the political relations can be expected between the two Asian powers in the medium term.
The Larger Picture: Power Asymmetry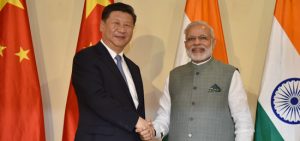 While India and China had begun almost at the same socio-economic levels since coming out of the colonial yoke, the latter made rapid strides in enhancing comprehensive national strength. Today, China has over $11 trillion in Gross Domestic Product as compared to $2.2 trillion for India. China had emerged as the second largest economy in the world and the largest trading partner for nearly 130 countries, although due to the "new normal,"GDP growth rates have fallen from 10 percent to about six percent and trading figures dwindling in the last three years. China'sdefence budget is the second largest in the world and increasing at over 10 percent every year for the last two decades. Some suggest that its comprehensive national power, ranked previously sixth in the world, has now been enhanced to the third position, after the USand Russia. While China previously abhorred military alliances, bases and hegemony, a "rejuvenated" China has now been staking claims for leadership in the regional and international domains through its One Belt, One Roadprojects. China's military forces have been increasingly making forays intothe Pacific and the Indian Ocean regions, besides other global commons such as in the cyber and space domains. This indicates an ever increasing competition with the established powers both at the Asian and global levels. However, the main competition is likely to be between China on the one hand, and the US and Japan on the other, in the coming decades.
India, on the other hand, has been growing only recently with over seven percent growth rates and is gradually enhancing its comprehensive national power. While the service sector predominates, India is enhancing its manufacturing sector through the recent Make in India, Digital India and Skill India campaigns. Its consumption-driven economy, nevertheless, had provided India with sustainable growth prospects as compared to China's economic profile, which is based on the export sector.India's defence budget is increasing, but is no match to China even in the longer term although it had acquired notional strategic deterrence and its medium to long-range Agni V integrated missile programme has reached fruition. Overall, asymmetry in power relations with Beijing, however, does not deter New Delhi from exercising its options in the regional and global domains. Indeed, as a large country with over a billion people and strategic depth, India has its own plans and ambitions too,  including the "Neighborhood First", acting as a leading rather than a reactive power, "punching appropriately" as reflected in Project Mausam, Act East policy and the like.
India's efforts to reclaim lost ground in the Asian region, after the debilitating 1962 border skirmishes with China, may pitch it against other Asian powers (specifically China and Pakistan) in the medium-term. This scenario suggests that due to its close relations with the US, Japan, South Korea, Vietnam and Singapore, India may expand its influence in this region, although this may be perceived as competing for influence against China.
Shifting Equations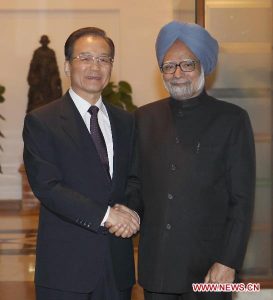 The ever-increasing recent growth trajectory of these two Asian giants and the fast vanishing spaces between the two in the Himalayas or in the South China Sea and Indian Ocean regions, however, has not led to any sharpening of conflict so far, although from medium to long-term, this could be one prospect. This is partly explained by the momentum achieved in bilateral relations in the recent times.
Firstly, the new political leaders in India and China had arrived at a "strategic consensus" in 2014 by building upon the "strategic and cooperative partnership" of April 2005. While both leaders agreed to deflect attention from the territorial dispute resolution even as both had been making concerted efforts to enhance their respective strategic and conventional deterrence, they agreed to implement preliminary confidence-building measures among the armed forces and maintain high level political engagement process across various establishments, including foreign, defence and home ministries. Thus, Prime Minister Modi met President Xi Jinping three times, with the Ahmedabad outing in September 2014 and Xian meeting in mid-2015, providing the setting for the much-needed personal rapport at the highest levels. The two Asian powers have also now begun "developmental partnership," which will reinforce their economic engagement. While this elite-driven approach may not result in in-depth and long-term stable relations, for the short to medium term this approach could be effective in stabilizing bilateral relations, given the role of the central leaderships in these countries. Although many contentious issues like the territorial dispute, Tibet, Kashmir, South China Sea, terrorism, Nuclear Suppliers Group and UN Security Council membership cry out for resolution, the strategic communication between the two leaders is providing a modicum of stability in the bilateral relations currently. This is likely to continue over the medium-term as competition for resources, influence in other regions and leadership issues are muted as of now and are partly overshadowed by their equations with US and Japan.
Bridging Trade Deficit
Secondly, India and China, since the 2000s, have achieved relative economic interdependence with burgeoning, if imbalanced, bilateral trade. Ever since China joined the World Trade Organization in late 2001, its trade with the world moved up dramatically, and with India it increased rapidly to over $71 billion in 2016. While India lost over $376 billion in trade deficit to China between 2007 and 2016, bilateral economic trajectory indicates further enhancement, despite China not opening its market to Indian goods and services. Both are also further engaged in negotiations for Regional Comprehensive Economic Partnership at the East and Southeast Asian levels.  With the demise of the Trans- Pacific Partnership, India-China economic engagement is expected to get an added boost, despite several reservations. Both have been coordinating responses at WTO, G-20 and other arenas on countering trade protectionist trends, even as India accuses China of not opening up its market. In the medium to the long-term, other issues like the internationalization of the Chinese Yuan/renminbi will be debated extensively by the Reserve Bank of India, both for any mutually beneficial regional currency arrangements or possible contest for leadership position in the currency-related issues. Despite promises to reduce the trade deficit by promoting investments to the tune of $20 billion between 2014 and 2019, China's total investments in India have not surpassed $3.6 billion till 2016.
Core Interests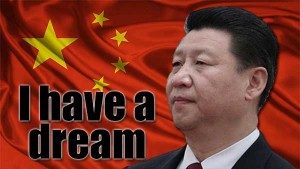 Thirdly, the strategic rise of the two Asian countries in the last two decades and their consequent knocking at the Asian gates has led to the early 2000s formulation that each has its own niche areas to pursue in the region. This was reflected in the idea that both countries have "enough space in Asia". In 2006, during the visit of President Hu Jintao to New Delhi, both formulated the idea that they will elevate the bilateral interactions to the Asian levels. The two countries, in their joint statements, have indicated that they are "simultaneously" rising and that such rise is no threat to each other. However, this appears to be a stop-gap arrangement for the short to medium-term till contradictions become prominent in the long-term. Both also agreed to be attentive to each other's security concerns, although progress in this regard is surprisingly low. Indeed, each accuses the other of violating each other's neighborhood security and sometimes even "core" security interests.
While China's "dream" of creating its own "community of common destiny" of select countries in the longer term could posit this phenomenon initially against the US' leadership position, globally and regionally, for the medium term, it is likely that the buffer zone spaces between India and China are expected to gradually vanish with leadership issues coming to the fore, step by step. China's new-found urge to challenge the US in its leadership position has meant that Beijing would be wooing many nations in the world even as it marginalizes other powers. The One Belt, One Road and the Asian Infrastructure Investment Bank have already attracted 57 countries, with 20 more queuing in the last two years. While many of these projects are explicitly economic in nature, the implicit challenge to the US in Europe, Asia and Africa has been visible of late. For India, with the experience of being blocked by China in the Arunachal Pradesh developmental projects from Asian Development Bank, the AIIB finances for any China-Pakistan Economic Corridor projects will be closely monitored and blocked. India is the second largest contributor to the AIIB. With widespread reports about Chinese "security" guards in the Pakistan-Occupied Kashmir region, India-China relations could turn adversarial in the long-term.
India's Policy Options
India's equations with China are increasingly becoming complex and enmeshed in a range of bilateral and multilateral relations. In the medium to long-term, this is expected to become more complicated due to the rise of these countries in the regional and international orders. Even though both countries followed different engagement strategies and avoided explicitly targeting each other, future policy options suggest a more complicated picture.
Theoretically, India could follow an engagement policy of full-range intensive interactions with Beijing. Alternately, it could implement a status quo approach of deflecting and nullifying advances made by China in the economic and regional domains. Also, depending on Chinese military advances and sales to South Asian neighbours, New Delhi could be tempted to implement a counter-encirclement strategy.
One China & One India: Power Games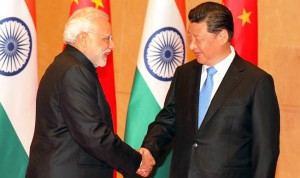 India has many options to deal with the rising China. Of these, India had predominantly approached China with various versions of engagement policy. This has been reflected in the recognition of Tibet and Taiwan as a part of China and New Delhi's support to Beijing for the UN Security Council membership. However, India's policies have been undergoing a rethinking recently, which is visible in its insistence with China that the latter reciprocate and follow "One India" policy. It was also reported that the new government that took over in mid-2014 in New Delhi has also been asserting its positions on a range of issues and the leadership is making no bones publicly in airing differences with Beijing.
Prime Minister Modi's references to the mobilisation of Chinese troops on the Indian border during President Xi Jinping's visit to India, or his remarks in Beijing in mid-2015 about the activities of terror groups across the border, shows New Delhi will continue to stand its own ground in the future. Also, to counter China's military modernization in Tibet, India has been strengthening capabilities through a Mountain Strike Corps, new air bases, the deployment of Brahmos cruise missiles in Arunachal Pradesh, Agni-series of missile operationalisation and naval modernization. These steps point towards buttressing of India's strategic and conventional deterrent capabilities.
Unlike in the past, India is also leveraging a wide variety of diplomatic and strategic partnerships with the US, Japan, Singapore and Vietnam at a time when Beijing is trying to expand its appeal through One Belt, One Road project and cobbling up semi-military alliances with Pakistan and others. At the ideological level, a rising India is increasingly speaking about its democratic experiment as a possible model for others to adopt.Traditionally, this has been a contentious – if not made explicit – issue between India and China in their appeal to Asian, African and South American continents. Thus, the stakes are expected to be high for India's relations with China in the medium to long-term.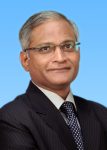 (Srikanth Kondapalli is Professor in Chinese Studies at Jawaharlal Nehru University. He is Chairman of the Centre for East Asian Studies, SIS, JNU thrice from 2008-10, 2012-14 and 2016-18. He has written many books, including China's Military: The PLA in Transition in 1999 & China's Naval Power in 2001. He received the K.Subramanyam Award in 2010 for Excellence in Research in Strategic and Security Studies)
This article was published in the inaugural edition of India and World, a pioneering magazine-journal focused on international affairs. The inaugural edition of the magazine, published by TGII Media Private Limited and India Writes Network, was launched by Minister of State for External Affairs M.J. Akbar in New Delhi in May.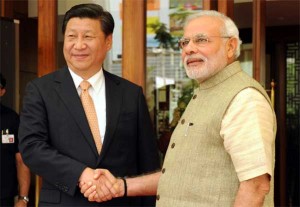 When Prime Minister Narendra Modi met President Xi Ginping in Beijing on Thursday, this was his third meeting with President Xi Jinping in a year. This is an achievement by itself, given the history of China-India relations. But it is also a sign of the times and of the speed and manner in which international relations are transforming. Ahead of the visit, there is considerable optimistic speculation that something dramatic will be announced.
What we will need to see is whether there is any border incident ahead of, or during, the visit. Doubtless, the boundary question and trade imbalance will be discussed. The Chinese will also raise the Tibet issue and our reply will be closely watched. There could be announcements about some mega joint ventures and Chinese investments in Indian infrastructure projects.
Another immediate Indian security interest is the Indian Ocean Region (IOR). The US and China may battle it out for the control of the Western Pacific. China's assertiveness in the South China Sea challenges US security interests. But the Indian Ocean is where the next contest of the century could be, with an India landlocked out of West and Central Asia by Pakistan and China.
So was it love or arranged?
For both India and China, the region from Aden to Malacca, as well as the littoral from East Africa and Australia, is economically and geo-strategically vital. The US naval presence in the Indian Ocean will continue, but India will have to raise its profile sharply. The recent talk of building a joint India-US aircraft carrier should not be scoffed at merely because it is an American suggestion. Modi could well include a discussion on the IOR with his hosts in Beijing.
Until recently, China accepted that the US was the principal provider of security in Asia. China's assertiveness lately in Asia from the Sea of Japan, through the South China Sea up to the Gwadar port, is a maritime manifestation of the Chinese challenge to American supremacy. China has begun to strengthen its presence in the area between Pakistan and the Arab world and Iran. It seeks to provide substantial infrastructure assistance to Pakistan, while improving relations with India.
China considers its relations with the US to be the most important. And yet, it has developed close strategic ties with Russia. Both have consistently supported Iran, carrying similar stance on the US position in Ukraine, and have signed multibillion-dollar energy contracts. The Chinese have good relations with Saudi Arabia, which has some strategic relationship with Israel, presumably against Iran. China's exports to the region and its direct foreign investment have outstripped US contributions.
Simultaneously, China has heightened its economic profile globally and has committed large sums of money in various global financial systems like the Asian Infrastructure Investment Bank (AIIB), seen as a challenge to the US-led world economic order. More so because the Europeans have agreed to join, despite US advice, and since countries from Greece to Britain are scrambling for Chinese investments and trade.
Apart from the AIIB, China has a lead role in the New Development Bank restricted to Brazil, Russia, India and China, the BRICs nations as of now, while the AIIB has 57 founding members. China also has a leading role in the new Credit Reserve Arrangement, which is meant to perform the same functions as the IMF but is restricted to BRICs members.
The Chiang Mai Initiative is not new, having been established in 2000. As a multilateral forum with a total capital of $240 billion, it serves the ASEAN countries, China, Japan and South Korea. The China-led Silk Road Fund has an endowment of $40 billion.
Contrast this with a paltry US contribution of $1.25 billion to the US-backed Millennium Challenge Corp. Add to this the recent Chinese commitment of $45-billion infrastructure assistance to Pakistan. Clearly, Beijing is willing to assert economically across the globe with the kind of finances promised to strengthen its own interests.
Ultimately, the challenge will be to the US dollar and China has ambitions to make its currency one of the reserve currencies at the IMF. Obviously, this would be viewed with concern in Washington. There are doubts being expressed about the sustainability of the Chinese economic and political models. Despite this, it is inevitable that Chinese ambitions will be accommodated.
It seems that China is positioning itself ahead of Xi's meeting with US President Barack Obama in September. China is also seriously positioning itself to deal with a new incumbent in the White House in 2016 from what it hopes will be a position of strength and equality.
It is important for India to be in some of the calculations, just as much it is necessary for India not to overstretch by wanting to be seen everywhere.
Perhaps Deng Xiaoping's advice applies to us too: keep a cool head and maintain a low profile. Never take the lead but aim to do something big.
Courtesy : ORF – Modi must ensure India is in China's global calculations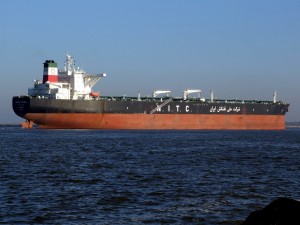 India called it a major diplomatic victory when China agreed to pull back 750 PLA soldiers engaged in an eyeball-to-eyeball situation at Chumar. The PLA may still be nibbling at Indian Territory in Eastern Ladakh, and it does so from a position of strength. Beijing has recently expressed the "undeniable fact" of the existence of a "huge dispute" with India.
Against this backdrop, to expect the burgeoning economic engagement and trade relations to serve as leverage in settling the longstanding boundary issue would be a mistake. When Prime Minister Modi visits Beijing, mere symbolism and the pursuit of the economic agenda are unlikely to provide enduring results. The issues mainly stem from geopolitics and strategic mistrust. The question, therefore, is whether Modi can make a fundamental shift and find a common strategic ground with China.
For too long, India has recklessly followed the 'containing China' attitude, without understanding what it means or working towards actualizing it. Implementing the idea is obviously difficult; even catching up with China would take decades. A realistic assessment is, therefore, necessary without getting carried away by what the West says.
Modi's visit will assume greater significance only if he were to make it his mission to change the India-China discourse metaphysically in India's favour. The time for that has now come. Rethinking our approach to China must start with two basic premises. Firstly, the casting of China as a villain in Asia becomes inane when Beijing has achieved integration not only with all regional systems of Asia but also with markets in America, Europe and Africa. Some may grudgingly deny it but even our friend Russia is pivoting towards China. America's ties with China are a matter of great-power politics; hence a complex issue. But we can be sure that the West would play on Indian sentiment to sustain India-China competition. What may happen in the distant future is something that one cannot say at present. India should not waste time thinking about limiting China's rise now.
Secondly, drumming up the 'China threat' is a conspicuously misplaced notion. In actuality, barring its sponsorship of Maoist movements in the 1960s, China has never carried any messianic idea, just as India has never professed such a belief. If we take the long historical view, the rationale behind Chinese and Indian campaigns, including the fabled Silk Road and Spice Route reaching up to Arab lands and Europe, were economic in nature. They were never menacing and instead laid the foundation for Asian socio-economic systems that later became an attractive object for European colonizers. The spread of Indic thought changed the face of Asia and strengthened China's nationhood. In contrast, India remained a killing field for zealots and colonial interventionists for centuries, with immense consequences for the nation's unity. The 'expansionist' narrative therefore helps others sustain Asian rifts and smoothly implement their own projects.
In today's India, the narrow nationalism, if not paranoia, built on the burden of 1962 seems only artificial. But, can Modi and Xi move beyond this burden and change the bilateral discourse?
Without admitting defeat, India should start to work on the non-conflicting nature of India-China links woven by centuries-old philosophical and commercial interfaces. The two are intrinsic and interdependent and still provide cues for the future. President Xi Jinping is reviving commerce by revitalizing the ancient Silk Route, on which Indian goods and culture spread to the East. That is a good thing. In fact, trade and commerce are the driving force of India-China relations today.
Xi is definitely seeking a fresh intellectual common ground for he also knows that mere economic hand-outs cannot quell sentiments in Xinjiang, Tibet and in China itself. Xi still faces resistance from hardliners in his party. They are seemingly unprepared to explore the prospect for change. But, ultimately only India can help China mitigate its internal cultural contradictions.
Can Modi now spin the wheel of Dharma that connected India and China through time and space? Buddhism could still become the prime mover of the relationship. India's conclusive image in popular Chinese perceptions irrefutably revolves around the Buddha – a reason why common Chinese carry no ill-will against India in spite of the half a century long chill in the relationship.
China is changing rapidly and the challenge before Modi is how to reach out to 600 million Chinese followers of Dharma. In fact, any China-India congruity would come only on this hard reality of shared philosophy, geography, and economic resurgence. This could also spring surprises just as they occurred in Europe. But if oiled and maintained well, the shared philosophy, geography and economic interests could actually take India-China partnership to a new height in the 21st century.
To be sure, Indian and Chinese interests cannot be perfectly aligned. But for mutual benefit and for the common good of Asia, the challenge before the two countries is to find a harmonious balance of influence on a range of issues, including their core interests in the South China Sea and Indian Ocean Region. For that, they need to move away from the balance of power mind-set and evolve a symbiotic interdependency equation. Something like this is already evolving between Russia and China now.
So far, governments have failed to work on these calculations because they have tended to confuse goals with policies. India's China policy has until now carried elements that contradicted each other – met narrow objectives but went against broader objectives. Modi needs to make an in-depth review of the real threats and opportunities of cooperating with China. If India's primary goal is to regain its economic strength and cultural prestige, a frank dialogue with China transcending the boundary issue is vital.
Surely, the job of achieving this cannot be confined to the diplomatic and intelligence communities. Prime Minister Modi should take the dialogue beyond bureaucratic institutions to a higher plane. The outcome will surely make the course of action easier and trade-offs could be made with a minimum loss of face. This will give Modi's leadership success in its entirety.