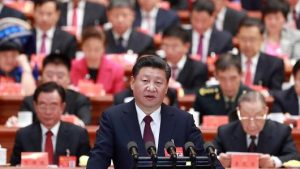 The 19th National Congress of the Communist Party of China was concluded in October. In the meeting, Comrade Xi Jinping, General Secretary of the CPC Central Committee and President of the People's Republic of China (PRC), reviewed the achievements of the past five years and charted a new course for China's future political, economic, cultural and social development. President Xi's report pointed out the right direction for developing China-India economic and trade relationship. In the future, following the principles of the 19th National Congress of the Communist Party of China, we will use three "keys" to unlock the potential of balanced and mutually beneficial China- India economic and trade cooperation in the "new era".
Major Trading Partners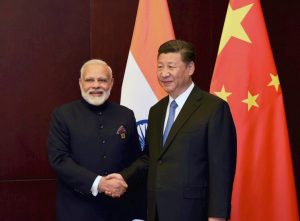 First, build key relationships – to become trading partners based on equality and mutual benefit. As mentioned in the report of the 19th CPC National Congress, China remains firm in its commitment to building a community with a shared future for mankind and forging a new form of international relations featuring mutual respect, fairness, justice, and win-win cooperation. These are core principles China adhere to in attaining peaceful development and participatory global governance. China and India are good neighbours, friends and trading partners.
Since 2014, after President Xi visited India, the two leaders have met more than 10 times on various occasions, reached an important consensus and charted the right direction for China-India economic and trade cooperation. In the BRICS Xiamen Summit this September, President Xi stressed the importance of "the dragon and elephant dancing together" and underlined the imperative of avoiding conflicts. Prime Minister Modi also emphasized that with good bilateral relationship, 1 plus 1 could equal 11. To achieve this, we should further our practical cooperation and utilize intergovernmental and inter-corporate cooperation mechanisms to improve our economic strength and competitiveness.
With the economic and trade mechanisms like JEG, SED and China-India Financial Dialogue playing more important roles, our strategic synergy will be enhanced, trade and investment will be facilitated, bilateral trade will be more balanced and massive project cooperation will be more active. All these will lead to a spectacular future for our economic development. Meanwhile, we should also strengthen our cooperation and coordination in WTO, RCEP and other multilateral mechanisms to promote globalization and protect the overall interests of developing countries and foster more inclusive, equal and mutually beneficial economic and trade relations.
Promoting Balanced Trade
Second, focus on key issues- to build a more balanced trade structure. The 19th CPC National Congress stressed that China would pursue open, innovative, and inclusive development that benefits all, that China would not close its door to the world but would only become more open. For a long time, the imbalanced trade between China and India has been a stubborn obstacle, holding back our economic and trade relations. I'm very happy to see that with joint efforts from both sides, our trade volume may exceed $80 billion this year, reaching a five-year high. More importantly, China's import from India has increased more than 20% while export to India remains nearly the same.
In 2018, China will host the first China International Import Exposition. This is the first large scale import themed exposition and an innovation in international trade development. We welcome the Indian businesses to showcase Indian products at the expo, along with goods from all over the world. We believe this will open new channels for Indian goods reaching Chinese families. We will work on expanding our cross-border trade, import more agricultural products from India, and promote build-to-order business models. We hope to finish FTA to enhance the level and scale of our trade, increase our import from India, opening our market wider and achieve more balanced trade with India.
Scaling up investment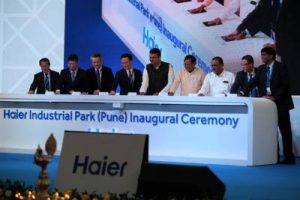 Third, develop key areas-to build a mutually beneficial investment system. As emphasised in the 19th CPC National Congress report, China would give equal importance to "bringing in" and "going global," following the principle of achieving shared growth through discussion and collaboration; and be more open and cooperative to enhance innovation capacity. With these efforts, we hope to break new grounds in opening China further through links running eastward and westward, across land and over sea. China has always made outbound investments to create mutual benefits. As statistics show, from 2012 to 2016, Chinese corporations have paid more than $13.7 million in taxes, created over one million jobs, and made contributions to host nations and the world economy.
In recent years, many economic and trade agreements in industrial park and cooperation on production capacity have been signed between China and India, establishing great platforms for investment cooperation. A group of famous Chinese corporations like Alibaba, Fosun, SAIC Motor and China Fortune Land Development have come to invest in India. These corporations not only provided funding and technical support for "Make in India" and "Start-up India" and reduced trade deficit between the two countries, but also provided jobs and tax revenue for their host states. They are highly recognized by the state governments. On November 16, I attended the Haier's Industrial Park(Pune)Inaugural Ceremony. During the event, I had an in-depth discussion with Maharashtra Chief Minister Devendra Fadnavis. He praised the progress Haier has made in Maharashtra and called it a great epitome of foreign enterprises participating "Make in India".
This year, in the World Bank's Ease of Doing Business Index, India's ranking jumped from 130th to 100th, making one of the biggest improvements among all the countries. This will further encourage Chinese corporations to invest more in India on this trend, we should work harder to optimize investment environment, push forward the revision of bilateral agreements like investment protection agreement and agreement for the avoidance of double taxation. This will create a better investment environment for corporations, regulate Chinese corporation's investment in India and realize the social responsibilities of the corporations. Moreover, we should encourage Indian corporations to invest in China in areas with comparative advantages, like pharmacy and IT. In this way, we can create a friendly, complementary and mutually beneficial two-way investment system.
The Way Ahead: New Horizons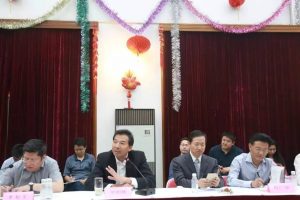 As an ancient Chinese poem goes, a thousand sails pass by the shipwreck, ten thousand saplings shoot up beyond the withered tree — new things come to the fore while old things perish. As China's Ambassador Luo Zhaohui said time and time again, China-India relations cannot afford to wander, stall or go backwards.
We need to move in the right direction and implement the consensus our leaders reached at the Xiamen Summit. We should focus on cooperation instead of differences and solve problems to create a more health bilateral relationship. I believe, with the guidance of our leaders and the guiding principles of the 19th National Congress of the Communist Party of China, India-China economic and trade cooperation will bring real benefits to our governments, business communities and ordinary people. It will become the bedrock and anchor of our bilateral relationship. With the development of this relationship, the day when "China and India speak in one voice, and the world listens" will come soon.
(Li Baijun is Economic and Commercial Counsellor of Chinese Embassy in India)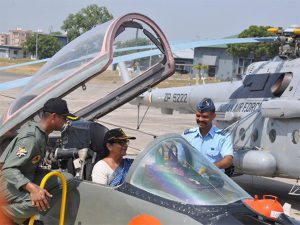 Amidst media reports about China's stepped-up activities in the Doklam plateau, India's Defence Minister Nirmala Sitharaman is currently on a visit to the country's Northeastern states to review defence preparedness along the volatile border.
China and India had disengaged troops ahead of the BRICS summit after the 73-day long standoff between their troops on the Doklam plateau, along the China-India-Bhutan tri-junction.
Reacting to reports about China widening the contentious road construction in Doklam, India had clarified that a status quo is prevailing in the contested area. "There are no new developments at the face-off site and its vicinity since the August 28 disengagement. The status-quo prevails in this area. Any suggestion to the contrary is incorrect," said India's external affairs ministry's spokesperson Raveesh Kumar.  The new road construction undertaken by China is, however, away from the face-off site that overlooked the strategically important Siliguri Corridor.
India and China are both maintaining a stable number of troops in the area, who are keeping a watchful eye on each other's movements. Against the backdrop of potential Chinese misadventure, Mrs. Sitharaman will receive a briefing at the headquarters of 17 Mountain Division at Gangtok and will be interacting with troops at the Nathu-La and other border outposts with Army vice-chief Lt General Sarath Chand. She is also expected to undertake aerial reconnaissance of the forward areas near the tri-junction.
Her visit will be followed by the Army commanders' conference, to be chaired by General Bipin Rawat from October 9 to 15 in New Delhi. In the wake of apprehensions about any surprise emergency, the military top brass is expected to review troop deployment along the 4,057-km Line of Actual Control with China, stretching from LAC from Ladakh to Arunachal Pradesh,
China has repeatedly underlined its claim of territorial sovereignty in the region.  "The Donglang (Doka La) area has always belonged to China and has been under the effective jurisdiction of China", Chinese Foreign Ministry said in a recent statement.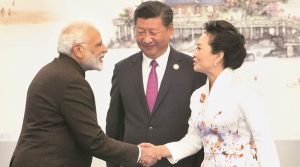 Prime Minister Narendra Modi's visit to the coastal Chinese city of Xiamen was important for several reasons. For one, this was the first time PM Modi and President Xi Jinping were meeting face-to-face since the standoff at Doklam, which saw an unprecedented sabre-ratting from the Chinese side. Scheduled ahead of the 19th Communist Party Congress, whose dates – beginning 18 October, 2017 – were announced just after the disengagement agreement, the 9th BRICS Summit – attended by the leaders of India, China, Russia, Brazil and South Africa – was showcased by Chinese President Xi Jinping as a platform for his global leadership. A combination of these circumstances, in addition to concerns expressed by the US and other powers, probably including Russia, the highly tense Korean peninsula and some quiet diplomacy by the Indian side led to the disengagement where the CBMs between the two armies firmly held, despite the jingoistic noises.
BRICS-plus: China's global ambitions
The 9th BRICS summit, taking place a few months after another image-building extravaganza – the BRI (Belt and Road Initiative) summit in May – became the occasion for the Chinese proposal for 'BRICS Plus' for the forum's expanded institutionalised international role. As distinct from the outreach BRICS summits witnessed in Goa and earlier, this engagement was ostensibly for "an open and diversified network of development partnerships to get more emerging markets and developing countries involved," as expressed by President Xi. Simply put, both these forums are envisaged by the Chinese leader to create a parallel international structure as the 'established' multilateral institutions feel the negative impact of President Donald Trump's 'America First' policy.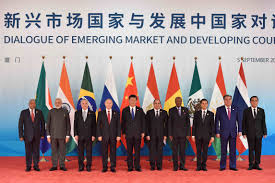 The summit was attended by the five members at the heads of state/government level on September 4 which was followed the next day by five other heads of state from Egypt, Mexico, Tajikistan, Guinea and Thailand joining them in a Dialogue of Emerging Markets and Developing Countries. In his plenary session speech to the BRICS partners, President Xi described the first decade of the organization "but a beginning" in cooperation amongst the members and declared the second "golden decade" as entailing result-oriented economic cooperation, complementarities of development strategies, joint "solution" to international peace and development, commitment to multilateralism and basic norms governing international relations and people-to-people contacts. Prime Minister Modi in his plenary remarks stated that BRICS contributes "stability and growth in a world drifting towards uncertainty." The Indian foreign office briefing mentioned Mr Modi's remarks at the restricted session being directed at missed opportunities for UNSC reforms, counter-terrorism and disaster relief. The intent was obvious, given intra-BRICS divergent opinions on these critical matters.
The Xiamen BRICS Declaration, issued by the five leaders, covers a vast gamut of issues of mutual economic cooperation, global economic governance and peace and security to address the organisation's objectives of a fairer global political and economic order. On the economic side, the document makes no mention of China's flagship BRI programme due to, perhaps, Indian reservations. On the political side, the formulations on key international issues, including the Korean crisis, do not fall four square within the US positions on them.
On the UN Security Council aspirations of the three member countries, namely India, Brazil and South Africa, the other two countries, currently permanent UNSC members, have not consistently yielded any ground in support.
 Terror Connect?
Although regarded as a major diplomatic success for India, the language of the declaration on counter-terrorism is quite nuanced since it mentions "violence caused" by specific named groups which are not called terrorists, but which are embedded in a strong language on cooperation against terrorism in general.
Even though a Chinese diplomat told a Pakistani journalist that this language was lifted from the Heart of Asia Conference Declaration 2016 held in Amritsar, with which Pakistan had agreed "to some extent", nerves were frayed in Pakistani establishment coming as it did soon after President Trump's scathing comments against the country in his policy statement on South Asia. It has reignited within the establishment the internal divisions about home-based terrorist groups which were in evidence following the Indian Army's surgical strikes in September last year.
It is still early days as to whether this formulation on counter-terrorism will have any concrete outcome to address Indian concerns about the destabilising role of Pakistani terrorist groups. Although specific achievements were listed by the Indian spokesperson, including the BRICS Bank (New Development Bank) and the CRA (Contingent Reserve Arrangement for currency swaps), it is worth recalling that most of the member countries' economies are not doing well, which makes coordination for maximising their international influence less impactful. Goldman Sachs, which coined the acronym BRIC (2001), has closed down its BRICS Investment Fund after years of losses. There is also an inadequate convergence of strategic interests amongst the five member countries; India and China nearly went to war on the eve of the summit.
The summit meeting of the BRICS leaders and the selected Emerging Market and Developing Economies countries on September 5 witnessed President Xi speaking about building "extensive development partnerships" for South-South cooperation and offering $ 500 million in assistance. At this forum, he spoke at length about the BRI programme calling it "as much a path of cooperation as one of hope and mutual benefit." Prime Minister Modi spoke in more general terms about South-South cooperation. It remains unclear as to how the new BRICS mechanism would fare under the incoming South African and subsequent presidencies.
Modi-Xi meeting: The Way Ahead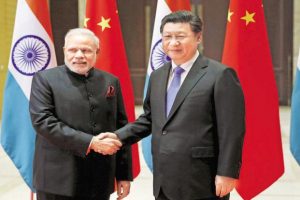 Apart from Modi's other meetings at Xiamen, the most talked about was the one with Xi. In an apparent reference to the Doklam episode, India's Foreign Secretary S. Jaishankar stated in his briefing that both sides decided to open a new "forward-looking" round of engagement anchored by fresh mechanism for CBMs since "peace and security in the border areas was a prerequisite for further development of the bilateral relationship and there should be more effort to enhance and strengthen the level of trust between the two sides." He described the two leaders as laying out "a very positive" view of the relationship. The Chinese official readout on this meeting was a little downbeat. According to the Chinese side, President Xi talked about "broad consensus on developing China-India relations" between the leaderships on both sides, stressing its commitment to the Five Principles (Panchsheel) to "move forward… relations on the right track" and that the two sides' endeavour to make "the international order just and equitable"; the last one is aimed at India's growing proximity towards the US. There have also been media reports, attributed to official sources, that both sides have not yet fully withdrawn from the standoff site in Doklam.
The impact of the two leaders' meeting on India-China relations, which have deteriorated in recent times, still remains to be seen. The Doklam episode brings out the linkage between the border tension and the Chinese perception of India joining the US in "containing" it. These relate to divergent – and potentially conflicting – perspectives of the two countries about each other's policies in South Asia, the Indian Ocean and the wider Indo-Pacific region where the existing, or proposed, dialogue processes would need to clear their respective minds about the intentions of the other. On the eve of the Chinese Communist Party Congress, the Chinese leader's sensitivity about his projection as a global leader, with the new US president becoming less globally engaged, remains a significant domestic political factor. The post-October emergent shape of the Chinese leadership would make considerable difference as to how stable global situation would be where India's vital interests – and its multi-vector international relationships – remain at stake.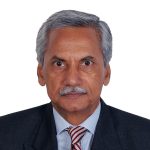 (Yogendra Kumar is the author of Diplomatic Dimension of Maritime Challenges for India in the 21st Century. A former diplomat, he had served as Ambassador of India to the Philippines and held important postings in key capitals. The views expressed in this column are solely those of the author)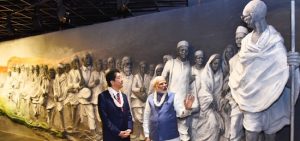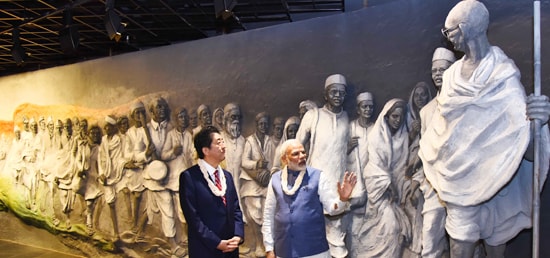 There is nothing like the India-Japan connect that gives an ascendant and assertive China jitters. Given the bonhomie and bonding that was on display between India's Prime Minister Narendra Modi and Japanese PM Shinzo Abe in Ahmedabad and transformative outcomes that emanated from the summit meeting on September 14, the Chinese media's backlash hardly comes as a surprise.
Dismissing the "growing intimacy" between India and Japan, the Global Times, the hawkish Chinese tabloid which led the propaganda blitz during the Doklam standoff, has warned India not to get into containment games with Japan.
"After the Doklam standoff, more voices in the Indian media instigate the country to step up cooperation with the US and Japan against China and exaggerate the geopolitical significance of closer India-Japan ties. Yet this to a large degree has exposed the vulnerable feeling of the Indian strategic circle in front of China", the Global Times said in an op-ed article. It attacked Japan by saying "… Japan has been more narrow-minded in looking for allies globally to encircle China."
In the wake of Doklam standoff, the Chinese daily claimed "the vulnerable feeling of the Indian strategic circle" has been "exposed". "They want to encourage themselves by calling for India's alliance with the US and Japan to showcase India's strategic potential to China," it said. "China wants to solve problems when it has disagreements with India on specific issues. China won't actively seek strategic confrontation with India or Japan."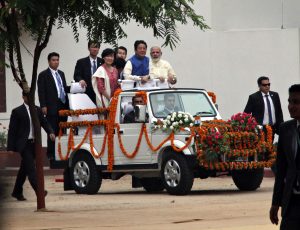 Asserting China's continued predominance in Asia, the op-ed claimed "A strong China has the confidence that no Asian country can substantially challenge China's national security, nor can they by grouping together. China has been in the core of economic cooperation in Asia. Geopolitics is unlikely to go against the geo-economic situation."
Japan's vocal support for India during the Doklam standoff had riled Beijing. The article specified that it was misleading to believe that geopolitics directs international relations. It affirmed the strength of the Chinese mind in not succumbing to "emotional moves" by India and Japan.
The editorial noted that "fundamental issue" in Asia is development. "Whoever develops fast will come out on top as the final winner. Since geopolitical issues can easily disturb people's attention, China must be fully focused to make sound development a priority of its national strategy," it said. "We can never follow India and Japan that have somewhat lost themselves," it said.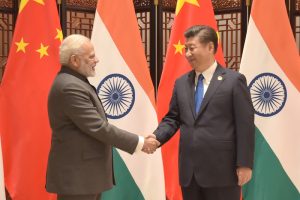 The Chinese reaction is significant given that the joint statement also mentioned the need for countries to rein in terror groups a clear asking Pakistan to book the perpetrators of several terrorist attacks planned from its soil and on North Korea it said that countries that have supported North Korea should also be held accountable.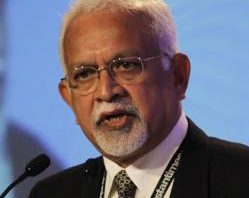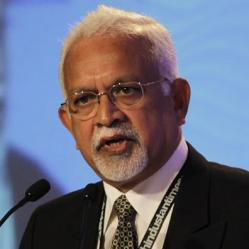 After more than ten weeks of posturing and charged rhetoric during the face-off at Doklam plateau in Bhutan, India and China have signaled their intention to start afresh and improve their relationship. This was reflected in the meeting between Prime Minister Narendra Modi and Chinese President Xi Jinping on the margins of the BRICS summit in Xiamen on September 5, when they decided to take a forward looking approach to the bilateral relationship.
In an interview with Soumya Nair for India Writes Network, former diplomat M.K. Bhadrakumar talks about India's options in dealing with a rising China and the course of India-China relationship, post-Doklam.
(Excerpts from the interview)
Q) Do you think post-Doklam, China is sincere about rebooting ties with India?
A) The Chinese have consistently held the line that they are interested in taking the relationship forward despite the standoff at Doklam, and I don't think there is any change in that. The relationship has been degraded to an extent, but it has not been derailed. The BRICS cannot be seen as a turning point as such because there are several running themes in the relationship. The factors that have brought about a certain downhill in the relationship have taken place over a period of time.
 Q) How do you see China's post-BRICS balancing act with Pakistan?
 A) There is nothing much to read into it. Pakistan is an extremely important country for China. We have to understand that it is not an India-centric relationship any more. With China-Pakistan Economic Corridor coming into the picture, the relationship has acquired a global significance. China has been actively seeking alternate energy routes to alleviate what (former Chinese president) Hu Jintao once called the Malacca Dilemma and Gwadar provides a perfect gateway for China to access the world market. For a trading nation that imports most of its oil from abroad, routes that pass through territories which are not under American influence are strategically very important to China. So it would be naïve to think that there could be any kind of change in its policy of dealing with Pakistan. China's expression of support matters a lot to Pakistan, especially at a time when it has been under a lot of pressure from Trump.
Q) What should be India's engagement with China, given the changed dynamics in the last few years, and at a time when China appears to be looking at taking up a leadership role in a globalized world?
A) I don't think China is interested in that sort of a global hegemony. Multipolarity is something that suits them admirably at this time. India's influence is ultimately circumscribed by the fact that it is not a great globalizer. India is not a serious driver of growth of the world economy, not even of the regional economy.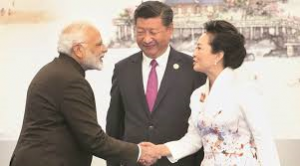 This is not a situation where the rise of China is going to be contested or if anyone is going to try to contain it. Even the United States, the only country which probably has the capability to pretend that it can sustain a containment strategy, is switching to a mode of engagement as the US-China interdependence is such that any kind of confrontation will lead to a high degree of turbulence in the world economy. China is the driver of growth for most of the Southeast Asian economies, so they are not interested in the business of confronting China.
I think it is important for India to go back to a mindset of competitive cooperation instead of having a sense of rivalry vis-à-vis China which has permeated the current discourse in India. A "muscular diplomacy," buoyed by nationalistic posturing, will only end up hurting us. The sense of rivalry is completely unrealistic because China does not see India as a rival. And it is smart enough not to get embroiled in a war with India. China has a GDP which is five times that of ours and it has Comprehensive National Power that has, by and large, completely outstripped India. A notion that we are going to catch up with China is a false one. It cannot happen because in every two years or so China is adding one Indian economy to its own.
Today our top priority should really be development. It does not make sense to talk of rivalry when 400 to 500 million people are still below poverty line. We need to create jobs and unless you can go at a rate of creating something like 2-2.5 million jobs in a year, you are going to be in a serious trouble in a matter of five to ten years. You have only two sectors to address that — the manufacturing sector and the infrastructure sector — which can create big jobs and this where engagement with China is of great importance.
Vietnam is an ideal case in point. It has fought a war with China, has a serious border issue with China and it is also a very nationalistic country in the region. But there is a very intense strategic communication between the two Communist Party leadership and they have an economic partnership which is flourishing. The Vietnamese will not shut down on any opportunity where they can speed up their growth rate with help from Chinese engagement. If India chips in to do something for them, they will not refuse that too.
Even in the case of OBOR, instead of blindly boycotting it, we should have become a part of it and influenced it in directions which suited our interests. Now all South Asian countries are in it. Nepal is currently signing up new agreements as part of the Belt and Road Initiative. I don't know how long you can prevent Bhutan from doing it too. The sense of rivalry is becoming a sense of liability for us.
Q) In his latest book, How India Sees the World, Shyam Saran argues that we are neither in a China-centric Asia, nor in a world destined to become China-centric. In another chapter, he evokes Kautilyan principles saying how "it is necessary to first build India's comprehensive national power" and then to "seek to align with other powerful states to counter the main adversary".
A) There are things which will come our way only if we really have the economic resilience and Comprehensive National Power. Without that happening, what Shyam Saran has said is very pedantic. We neither have the capacity to implement what we are saying, nor the capacity to influence others.
Deng Xiaoping once advised his people to keep their head under the parapet till their internal issues are sorted out. We are far from that situation today. That question is actually for day after tomorrow, not for today. By the time we are capable of making people listen to us, China would have galloped away. That is where I actually differ from Shyam Saran. Then it'll be a different ball game. I don't want to prophesy where the world is heading, but it will be a different paradigm anyway. What is of utmost priority for India today is to focus on our development agenda. If we do not prioritize development, then we are not going to get anywhere. All this will just become a day dream.
In an interview to Anchal Anand of News X in Xiamen on the sidelines of the 9th BRICS summit, Manish Chand, Editor-in-Chief of India and World and India Writes Network, decodes the Xiamen Declaration at the BRICS summit, which for the first time targets terror outfits in Pakistan. He unravels reasons behind China's move to join India and other BRICS countries in backing the strongest-ever BRICS joint declaration on terrorism. Mapping the way ahead for India-China relations, post-Doklam, Chand argues that the Modi-Xi meeting in Xiamen could be a new beginning in fraught relations between the two Asian giants.
Q: Do you perceive of it as a major policy shift when it comes to China?
MC: Definitely. It sets a policy shift and it marks the end of ambivalence and what one may also see as some sort of duplicity which was practiced by China vis-à-vis Pakistan. It is kind of turnaround and a calculated turnaround because what we are seeing significantly is that the summit is happening days after India and China managed to resolve the Doklam crisis. So, it also indicates that they are looking ahead and for that to tackle collectively, jointly the scourge of terrorism, to avoid dissonance on terrorism is absolutely critical.
So what has happened here in Xiamen is a major triumph of Indian diplomacy, because by far it is the strongest BRICS statement on terrorism. For the first time it mentions the three four virulently anti-India terror outfits who are unleashing terror and most importantly on the Chinese soil. We have got to see this in a context. Look at last year's Goa summit, for example, where Prime Minister Narendra Modi launched a blistering attack on Pakistan in his opening address where he branded Pakistan as the mother-ship of terrorism and Indian diplomats and negotiators tried very hard to get the names of these terror outfits inside the joint statement but they could not succeed because the context was different and China was obviously opposed to it.
Q: Could you pinpoint for our audience that what really changed? Perhaps China doesn't want to be seen whether North Korea or Pakistan to be seen as standing with all the bad boys of the world.
MC: It is really hard to pinpoint but one can only speculate. Clearly what it suggests or indicates that there is clearly a rethink by China on the issue of terrorism per se and this ambivalence that I spoke to you about of distinguishing between the so called good and bad terrorist or your terrorist and my terrorist, I think there is a realization on the part of the Chinese leadership that that approach may come back to haunt them.
Q: Do you call it a course correction?
MC: It is a course correction of sorts hopefully because in diplomacy sometimes you can be consistently inconsistent. But we hope that now this kind of robust BRICS solidarity on the issue of counter-terrorism and specifically not making those discriminations which mark the approach earlier is a very big movement forward. And we hope that this spirit remains. Looking ahead my interpretation would be that it indicates some sort of broader India- China understanding post Doklam that we got to enhance our areas of convergence and think anew. So, possibly, it is the beginning of a new India-China connect.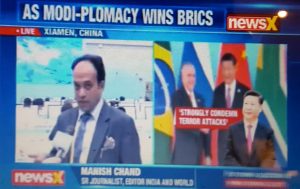 Q: Would you see, considering the fact that tomorrow there may be a bilateral between Prime Minister Modi and Xi Jinping, this understanding actually translating into India picking up the issue of Maulana Masood Azhar being declared as global terrorist at UN by the Indian PM?
MC: Honestly we will keep the pressure on China. India's point, all throughout, has been that lets abandon this segmented approach to terrorism. That is our larger principle position and that will continue to press. But looking ahead to the Modi-Xi meeting I think it will probably be a big picture discussion because as you know India-China relationship underwent severe stress in the last few weeks. 72 days of deadlock and a very belligerent posturing and rhetoric that could have easily escalated into a full blown military conflict. So, I think having resolved this and the point that needs to be emphasized here is the role of the BRICS as a stabilizing factor in India-China relations.
Q: So you would say contentious issues perhaps might just stay and it is going to be more of optics and a forward looking kind of a bilateral discussion?
MC: I think it'll be more than just optics because if you only do optics and then again revert back to this conflict-ridden scenario, that doesn't serve either of these countries.
Q: And last week they were saying that Pakistan and terrorism should not be raised as issues here and BRICS summit is not the appropriate place to do that…
MC: I think we should distinguish between posturing and the real game that is unfolding behind the scene, the real thinking. The thinking to my understanding is that Chinese leadership realises that India stood resolutely firm in its position on Doklam. It was a mind-game of sorts and we refused to blink. So we earned the respect of not just the world but also of the Chinese as well. When you talk about the future of the India- China relation it has to proceed from this understanding and you know significantly Xi Jinping, in one of his BRICS speeches has also said that there will be differences and you we have been talking about the understanding that difference should not turn into disputes.
Looking ahead, I think what we are going to be seeing tomorrow with all that has happened in the past few weeks is a very forward looking future discussion. And what I hear from the sources that possibly there is a larger decision taken by both India and China. The top leadership is to put Doklam behind and start afresh and what we saw on the terrorism front today is an indication of the fact that lets put some of these issues behind and think ahead, widen the areas of convergence, acknowledge that these differences are not going to be resolved overnight but do not allow that to escalate. It will be manageable.
Q: Do you see also in times to come that obviously Chinese position might just become more illogical an untenable that Jaish-e-Mohammad is already declared to be a global terrorist organisation whereas China has been again raising technical holds vis-à-vis Maulana Masood Azhar. So do we see any movement on the ground immediately after this?
MC: You know, for example, nobody expected this thing happening in the Xiamen summit so diplomacy is full of surprises. What we have managed to achieve in the BRICS statement is to get the references to these groups. What it means that somehow it is an acknowledgment by China. We can use that as a kind of a negotiating point that, look you agree to this in Xiamen in BRICS and it is contrary to your stand in the United Nations. So, it gives us that additional leverage.
Q: Would you see this in terms of China trying to fill a global vacuum, trying to become a global leader because if you look at it economically America's policy has been more inward looking after Brexit and you can't achieve that role if you don't stand up, if you don't have a principle stand vis-à-vis terrorism.
MC: Absolutely. This is an important factor that went into Chinese calculation that we have to resolve Doklam because otherwise it would have badly dented China's image of itself as an emerging superpower of sorts. Xi Jinping has spoken about the great Chinese dream and China's ambition of being a responsible stake holder. So, if you continue with this duplicity then it is going to come back and haunt you which is what the Americans have discovered. For far too long they were the hegemon and pretended like one. And as you know, what happened in the Middle East and elsewhere, it has all come back to bite them. China is trying to be a new power. It is trying to proclaim the mantle of the new wave of globalization. China has big dreams and ambitions so it cannot afford to act petty and low and continue with these double standards and equivocation. They need to stop the equivocation if they want to raise their stature.
Q: Can we pin our hopes that tomorrow immediately after the bilateral there is no U-turn? Because the Chinese Foreign Ministry spokesperson takes a U-turn vis-à-vis anything and sides with their all-weather ally Pakistan.
A: Let me strike a note of caution because we are reading too much here. It does not mean anything about China-Pakistan axis. They are doing one of the most ambitious connectivity projects called China Pakistan Economic Corridor and as you know a part of it goes through disputed Jammu and Kashmir. So, those are the big issues. There is no rethink on the China-Pakistan all-weather friendship. I think it would be too ambitious for us to assume that that will happen. But on terrorism there is a rethink. Now, if you say that tomorrow China turns around and says that we did not mean Pakistan then it doesn't mean anything because sometimes you say things for domestic consumption but when you do real diplomacy, you got to lay down some rules.
XIAMEN: Putting the Doklam incident firmly behind, India and China have decided to steer their relationship on "an upward trajectory" by enhancing mutual trust and widening the arc of convergence.
Don't look back, look forward to a brighter shared future – this was the big message coming out from wide-ranging talks between India's Prime Minister Narendra Modi and Chinese President Xi Jinping in Xiamen. The first talks between the two leaders, after the Doklam incident threatened to derail relations and plunge the two Asian giants into a military conflict, lasted for over an hour. The talks firmed up a new big-picture understanding to start anew by managing their differences with mutual respect and sensitivity.
"It was a forward-looking approach. The discussions were constructive and forward-looking – where the relationship is going and will be going," India's Foreign Secretary S. Jaishhankar told Indian journalists at Wyndham Grand hotel.
The Modi-Xi meeting reaffirmed "the Astana understanding" and underscored the shared understanding about not allowing differences to become disputes, said Dr Jaishankar.
President Xi stressed that the two countries should pursue "healthy, stable bilateral ties," reported Chinese state media.
Enhancing Mutual Trust
Looking ahead, both sides will focus on "enhancing mutual trust" and interaction between their defence and security personnel to prevent recurrence of Doklam-like incidents. A new mechanism between border personnel of the two sides is expected to be set up in the coming days. India's top diplomat also underlined that there was a clear acknowledgement by both sides that maintaining peace and tranquillity in border areas will continue to be critical to the future of this crucial relationship.
In essence, what emerged from the Xiamen meeting between PM Modi and President Xi was a joint understanding and resolve on how to take this relationship forward.
"There was a strong reaffirmation by both leaders on how to take the relationship forward. It was not a backward looking, but a forward looking conversation," said Dr Jaishankar. These remarks clearly indicate that India and China have taken a considered decision to put a closure to the tension-ridden Doklam incident and move ahead on those areas, especially economic and infrastructure related, where there is enormous potential for enhancing win-win partnership.
BRICS convergence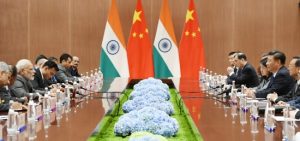 The post-Doklam entente between India and China was more than evident in key outcomes of the 9th BRICS summit, including a robust joint declaration on counter-terrorism. Obliquely backing India's concerns over cross-border terror, the Xiamen Declaration named for the first time Pakistan-based virulently anti-India terror groups, including Lashkar-e-Taiba, Jaish e-Mohamed JeM and Haqqani Network. "We deplore all terrorist attacks worldwide, including attacks in BRICS countries, and condemn terrorism in all its forms and manifestations wherever committed and by whomsoever and stress that there can be no justification whatsoever for any act of terrorism," the Xiamen Declaration said.
Despite tensions engendered by the Doklam standoff between Indian and Chinese troops that lasted for over two months, the two Asian powers collaborated closely in bolstering the BRICS and aligned closely on issues such as reforming global governance architecture and enhancing intra-BRICS economic cooperation to spur global economic recovery. "There was a sense of mutual support among BRICS," said Dr Jaishankar.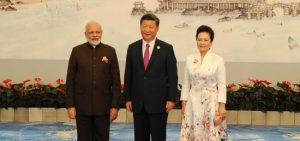 XIAMEN: Doklam is out, BRICS is in. In the picturesque coastal city of Xiamen, better known for its delicious noodles, entrepreneurial drive and pretty beaches, the sound and fury that accompanied the standoff between India and China on the Doklam plateau appeared a distant echo as India and China set differences aside to bolster the edifice of BRICS. The focus was on convergences and looking ahead, rather than nursing grouse and conspiracy theories as China joined hands with India and other BRICS countries to shape the strongest ever BRICS joint declaration on terrorism.
Terror Connect
It was a triumph of Indian diplomacy, but it was also a reflection of the pivotal role of BRICS in fighting common threats and promoting regional stability. The 71-paragraph Xiamen Declaration, if implemented even partially, could be a potential game-changer in strengthening the counter-narrative of emerging powers on a host of geopolitical crises and shaping a new global governance architecture that crystallises aspirations of developing countries.
The major takeaway, from India's point of view, was a robust convergence on the scourge of terrorism that is proliferating in new guises across the region and the world. Shedding hesitations of the past, BRICS countries have collectively backed India's concerns over cross-border terrorism, with a BRICS joint declaration naming for the first time Pakistan-based virulently anti-India terror groups, including Lashkar-e-Taiba, Jaish e-Mohamed JeM and Haqqani Network. "We deplore all terrorist attacks worldwide, including attacks in BRICS countries, and condemn terrorism in all its forms and manifestations wherever committed and by whomsoever and stress that there can be no justification whatsoever for any act of terrorism," the Xiamen Declaration said.
Alluding to the fragile and deteriorating security situation in Afghanistan, the declaration said: "We, in this regard, express concern on the security situation in the region and violence caused by the Taliban, ISIL/DAISH, Al-Qaida and its affiliates including Eastern Turkistan Islamic Movement, Islamic Movement of Uzbekistan, the Haqqani network, Lashkar-e-Taiba, Jaish-e-Mohammad, TTP and Hizb ut-Tahrir."
The explicit mention of anti-India terror outfits, supported by Pakistan, in the Xiamen joint declaration is significant as China had opposed the inclusion of these terror organisations in the Goa summit declaration last year. The inclusion of Pakistan-based terror groups has come as a surprise to analysts and BRICS observers here as Beijing had cautioned that Pakistan's role in terrorism was not "an appropriate subject" for the BRICS summit.
The reasons for China supporting India's concerns over terror emanating from these outfits are not clear, but informed sources indicated that it was part of a broader post-Doklam understanding between India and China. One possible explanation could also be Beijing's growing anxieties about terrorism, and its vulnerability to extremist forces.
Unlike the last summit in Goa, when Prime Minister Narendra Modi had launched a blistering attack on Pakistan by branding it as "the mothership of terrorism," this time round there was no mention of Pakistan or terrorism in his plenary speech. However, in the restricted meeting of BRICS leaders, PM Modi had vigorously advocated a joint strategy for BRICS counter-terror cooperation encompassing all critical areas, including intelligence sharing, de-radicalization and money laundering. In the end, however, it's the results that matter, and thus the joint statement on terrorism, with LeT and JeM on the BRICS radar screen, surely would be immensely gratifying for India. This joint statement underscores that quiet diplomacy often works more effectively, rather than megaphone diplomacy.
South-South Bonding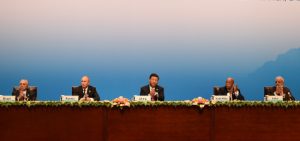 Moving beyond terrorism, the Xiamen summit also marks a crucial junction in the evolution of the BRICS grouping as a powerful forum for driving transformation of emerging and developing countries. Against the backdrop of the continued Western dominance of the world order, development cooperation and enhanced partnership in kindred areas of technology and innovation among BRICS countries will help create a more symmetrical world. In the city of Xi Jinping, where China's Core Leader served a transformative stint as vice-mayor thirty two years ago, the focus on innovation and new economy was but natural.
In this regard, both PM Modi and Xi Jinping spoke in the same language. "Technology and innovation are the foundations of the next generation of global growth and transformation. A strong BRICS partnership on innovation and digital economy can help spur growth, promote transparency and support the Sustainable Development Goals," said PM Modi. Xi Jinping underscored that economic cooperation, underpinned by innovation, is the foundation of the BRICS mechanism.
Globalisation 2.0
Another important takeaway of the Xiamen summit was the consolidation of the BRICS role as a bulwark against the rising walls of protectionism and regressive rhetoric that have gained a new salience in the wake of the Donald Trump presidency in the US and the rise of alt-right economic nationalism in some European countries. The joint declaration underlines the importance of BRICS coordination in improving global economic governance and in promoting an open, inclusive and balanced economic globalization. In this regard, BRICS institution-building and enhanced trade and investment will play a crucial role. The four documents signed on September 4 in Xiamen are pointers to increased dovetailing of development and economic cooperation among BRICS countries. These included BRICS Action Agenda on Economic Cooperation, BRICS Action Plan for Innovation Cooperation (2017-2020), Strategic Framework of BRICS Customs Cooperation and MoU between the BRICS Business Council and the NDB on Strategic Cooperation.
Another Golden Decade?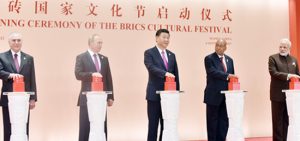 Looking ahead, both PM Modi and President Xi Jinping have spoken eloquently and convincingly about ushering in "another golden decade" for BRICS, but the key to unlocking the potential of that golden decade will lie in rescuing BRICS from Doklam-like conflicts which could derail not just BRICS, but the larger promise of an Asian century. The resolution of the Doklam crisis paved the way for a reasonably successful BRICS summit in Xiamen, but India and China need to make serious and sustained efforts to start anew and build a largely harmonious and future-looking relationship, without glossing over differences. It's time, therefore, for a reality check. "Given difference in national conditions, history and cultures, it is only natural we may have some differences in pursuing our cooperation," he said. "However, with strong faith in cooperation and enhancing collaboration, the BRICS countries can achieve steady progress in our cooperation," President Xi said at the summit. Similarly, PM Modi underlined that BRICS leadership will be crucial in driving "this transformation" of the emerging world. "If we as BRICS can set the agenda in these areas, the world will call this its Golden Decade." Moving beyond Doklam, India and China have to, therefore, fashion a new alphabet of BRICS centred on "Business, Regional Integration, Innovation, Culture and Statesmanship."
(Manish Chand is CEO-Editor-in-Chief of India Writes Network and India and World magazine. He is in Xiamen to cover the BRICS summit)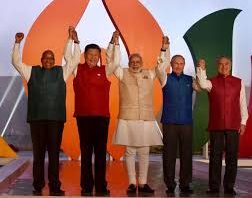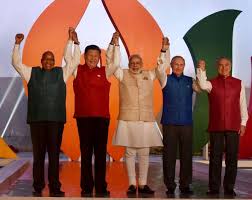 XIAMEN (China) The resolution of the Doklam border standoff between India and China appears to have paved the way for a successful BRICS summit in Xiamen, with Prime Minister Narendra Modi stressing that he was looking forward to "productive discussions and positive outcomes that will support the agenda of a stronger BRICS partnership under the chairmanship of China."
"India had the privilege of hosting the previous Summit in Goa in October last year. I look forward to building upon the results and outcomes of the Goa Summit," he said in a statement posted on Facebook and Twitter. Mr Modi will arrive in Xiamen for a three-day visit on September 3.
"I also look forward to productive discussions and positive outcomes that will support the agenda of a stronger BRICS partnership under the chairmanship of China," the Indian leader said.
In his message, Mr Modi underscored the importance of BRICS as a force for upholding world peace, a veiled reference to the potential and role of the BRICS grouping as a platform for easing tensions between member countries. "India attaches high importance to the role of BRICS that has begun a second decade of its partnership for progress and peace. BRICS has important contributions to make in addressing global challenges and upholding world peace and security," Mr Modi said.
The coastal city of Xiamen, located off the South China Sea, has a special resonance for Chinese President Xi Jinping as he served as the vice-mayor of the once shabby place thirty two years ago which he helped transform into a vibrant metropolis and a hub of economic dynamism.
For Xi, hosting the 9th BRICS summit, themed "Stronger Partnership "Stronger Partnership for a Brighter Future," is clearly the high moment of his presidency as he braces to welcome the leaders of BRICS countries and five developing economies.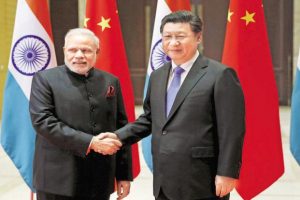 The 9th BRICS summit in Xiamen will mark the beginning of another decade of BRICS, with Chinese President Xi Jinping promising "a golden decade" of BRICS. The Xiamen summit is expected to culminate in a vision statement for consolidation and expansion of the BRICS to entrench it as the most influential forum of emerging economies and South-South cooperation. "The BRICS countries are like five fingers, short and long if extended, but a powerful fist if clenched together," China's Foreign Minister Wang Yi has said, quoting Chinese President Xi Jinping.
The 72-day long standoff between Indian and Chinese troops on the Doklam plateau, which ended on August 28 after mutual withdrawal of troops, placed India-China relations under enormous strain, but the two Asian giants managed to not only resolve the crisis through quiet and intense diplomacy, but also managed to salvage the BRICS summit. Looking ahead, it seems the two emerging countries have decided to compartmentalize their bilateral relations and cooperation in pluralistic and multilateral forums like BRICS. In this regard, PM Modi's bilateral talks with his Chinese host Xi Jinping on the sidelines of the BRICS summit will be crucial in mapping the way forward for this conflict-prone relationship between Asia's leading economies.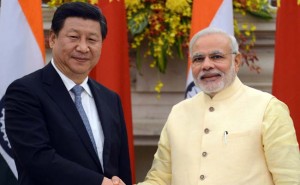 The presence of strong leaders like Xi Jinping and Narendra Modi opens up the possibilities of path-breaking initiatives that could benefit both countries and transform the geo-political landscape in the region. Given China's military and economic strength and assertive territorial claims, it will be up to Beijing to initiate the first steps, says Jayadeva Ranade
 India-China relations are presently at a critical stage. The decisions and events of the next 2-5 years will be crucial and could mark a new phase in the relationship. At the same time the flux in geostrategic alignments in the world, caused by the potential shift in the global balance of power to the East, have got accentuated with the election in November 2016 of Donald Trump as the 45th US President and consequent uncertainty about his policies.
Strong Leaders, Tough Choices
The almost simultaneous emergence of strong, new leaders, namely Xi Jinping in China, Narendra Modi in India and Shinzo Abe in Japan, has injected an element of competition in the region. All three are pragmatic leaders with a track record of being decisive and a capacity to take bold decisions. Each has articulated an ambitious vision for his country and all are strongly nationalist. Economic development is the centrepiece of the plans of each of these leaders, but they are equally intent on securing their strategic space and national interests. All of them began to outline the strategic perimeters of their national interests soon after assuming office. Their appearance on the international stage has the potential to crowd the Indo–Pacific region or boost its economy.
China, which will define the backdrop for the region's political dynamics during the next 5-10 years, has itself transformed into a major economic and military power following more than three decades of extraordinary growth. It has, since the end of 2007, discarded Deng Xiaoping's dictum of "lie low, bide your time" and adopted a set of assertive policies. This was prompted by a combination of factors, but mainly by the global economic downturn; China's considerably enhanced economic and military strength; and Beijing's perception that the US as a global power is temporarily on the decline and that the next few years offer the opportune moment for China to regain its self-perceived rightful position on the world stage and alter the status quo in Asia.
Separately, inside China arguments advocating a pro-active, tough and uncompromising approach are dominant in the debate on China's international security environment. The views of prominent and influential Chinese strategists and academics close to the leadership of the Chinese Communist Party (CCP) reflect this. Additionally, the increasingly vociferous 'nationalist' Chinese netizens have become a factor in discussions touching on issues of sovereignty or territory. Tsinghua University Professor Yan Xuetong, a former doctoral tutor of Xi Jinping with reportedly close proximity to him, recommended, among other things, that: (i) as the probability of conflict with other countries increases, China's foreign policy should directly confront rather than avoid the issue of conflict; (ii) China should try to develop rather than just maintain its "strategic opportunity period" because waiting for a strategic opportunity period is always passive; and (iii) China should begin to shape rather than just integrate into international society because China now has the capacity to do so.
Xu Jin, another influential Chinese scholar of the Beijing-based Chinese Academy of Social Sciences (CASS), called for debunking several dominant "myths" in Chinese foreign policy. Among the 'myths' he listed are: (i) China should keep a low profile; (ii) China should not seek alliances; (iii) China will not become a superpower; and (iv) China's foreign policy should serve China's economic development. He underlined that all these six "myths" should be discarded as a 'new era' calls for new ideas.
The China Dream
The 18th Congress of the Chinese Communist Party (CCP) in November 2012 ushered in a period of definite domestic change. In addition, China unveiled a muscular foreign policy reflective of the arguments advanced by Chinese strategists and endorsed the concept of the 'China Dream' articulated by Xi Jinping to the 18th Party Congress. The 'China Dream', which advocates the "rejuvenation of the great Chinese nation" and is a call to redress past humiliations and "recover lost territories", is of direct relevance to India which has a 4057-km long disputed border with China. The Congress also dubbed China a maritime power, thereby asserting its goal of acquiring sovereignty over a large portion of the South China Sea and a presence in the Indian Ocean.
It also appointed Xi Jinping to China's three top posts of General Secretary of the CCP, Chairman of the Central Military Commission (CMC) and President of China at the same time – making him the first Chinese leader since Hua Guofeng (1976-78) to be so appointed. With the addition of the position of PLA Commander-in-Chief, he today holds more formal titles than any past leader of the CCP. He chairs more Central Small Leading Groups than previous CCP Chiefs and has also concentrated greater power exercising direct authority, including over China's security, military, economic and foreign policy apparatus.
India soon began to feel the effect of the new policies. The two major incursions in India's Ladakh sector in April 2013 and September 2014 both occurred after Xi Jinping took over. Each was deliberately timed, with the one in April taking place just days before the first visit to India of Li Keqiang as Premier, and that in September 2014 actually happening during, and continuing till after, Xi Jinping's first visit to India as Chinese President and CMC Chairman. Within a month of the intrusion in April 2013, the influential 'Zhongguo Qingnian Bao' (China Youth Daily) on May 14, 2013 enlarged China's territorial claims on India and reiterated a claim over Ladakh, which it said had been under Chinese rule since the time of the Yuan Dynasty and which shared the customs, religious practices and traditions of Tibet. The article said Ladakh has long been dubbed as "Little Tibet." Considering that the same People's Liberation Army (PLA) commanders were in position during both intrusions and the Lanzhou Military Region Commander, Liu Yuejun was promoted to the rank of full General in early 2015 and early this year appointed to head the PLA's newly created East Zone Theatre Command, it is apparent that both intrusions were planned and approved at the highest levels and that General Liu Yuejun enjoyed the full confidence of the CMC Chairman. It has, additionally, been made clear in various high-level interactions after April 2015 that the Chinese leadership gives little importance to resolving the disputed Sino-Indian border which, for India, is a priority.
Friends & Enemies
As head of the Central Small Leading Foreign Affairs Group, Xi Jinping has guided China's assertive policy on the South China Sea and directly oversees policies concerning India and other nations. The Conference on Peripheral Diplomacy, held in October 2013, gave a new orientation to China's foreign policy and, for the first time in the history of the People's Republic of China (PRC), designated countries as "friend" or "enemy" and promised "friends" untold financial and other benefits including security alliances. It said those hostile to China, or opposed to it, will be confronted with sustained periods of tough sanctions and isolation. Soon thereafter, Xi Jinping announced the 'One Belt, One Road' strategic geo-economic initiative and in April 2015 'operationalised' the China-Pakistan Economic Corridor (CPEC). The latter has aroused considerable concern in India especially as it implies that Beijing has, dispelling decades of ambiguity, decided to accept de facto Pakistan's claims on the status of Pakistan occupied Kashmir (PoK) and Gilgit and Baltistan, which are all Indian territories under Pakistan's illegal occupation. The military content implicit in the China-Pakistan Economic Corridor adds to the concern.
China-Pakistan Nexus
China's enhanced relationship with its 'ally' and 'only friend' Pakistan has a real potential to sour India-China ties. Beijing's endorsement of Pakistan's claim seemingly became more definite when the CCP's official newspaper 'People's Daily' published a report on July 21, 2016, depicting soldiers from Pakistan and China under the caption: "A frontier defense regiment of the PLA (People's Liberation Army) in Xinjiang, along with a border police force from Pakistan, carries out a joint patrol along the China-Pakistan border." It is noteworthy that the area of the patrol, identified in the report as "the China-Pakistan border," is the frontier region of Pakistan-occupied Kashmir — an area which is an integral part of India's territory. China usually refers to the disputed area as "Pakistan-administered Kashmir". China's stance in reporting on developments relating to Kashmir has also become more critical.
Other visible recent instances of unfriendly Chinese actions are its blocking of Indian requests at the UN Sanctions Committee regarding international terrorists being harboured by Pakistan and China and Pakistan colluding to block India's admission to the Nuclear Suppliers Group (NSG) and the UNSC. As evident from the statement by China's Foreign Ministry spokesman in December 2016, there is negligible prospect of Beijing changing its position on either of these issues in the near future. The vetoing of India's requests regarding the terrorists harboured by Pakistan at the UN Sanctions Committee suggests that Beijing does not object to Islamabad using terrorism as an instrument of policy against India.
The Modi Factor  
There have been changes in India too, where the general elections in May 2014 brought to power a new BJP government with a mandate unprecedented in the last 30 years. The overwhelming mandate ensures that Prime Minister Narendra Modi is not hostage to considerations of state politics in crafting foreign policy and can take bold initiatives. Modi moved quickly and even as Prime Minister-designate initiated a phase of hectic diplomacy that sought to re-energise some important relationships and create room for manoeuvre. In the process he outlined the geographic perimeter of India's neighbourhood of strategic interest and implicitly identified the areas where India and China's national and strategic interests will bump against each other.
China tracked India's general elections and, observing that Modi represents a right-wing political party, noted his utterances on the campaign trail and visit to Arunachal Pradesh. China's official media and senior researchers in Chinese government think-tanks differed on whether India's stand on China would harden in Modi's tenure. China's leadership began to woo India to prevent the new leadership from drawing closer to the US and Japan as well as to seize economic opportunities. Articles in China's state-controlled media projected that India-China economic relations would improve. The authoritative official 'Xinhua' despatch of May 29, 2014, though, differed noticeably in tone from other Chinese media reports. It asserted that Modi has no option other than economic cooperation with China as India perforce has to recognise China's economic and military superiority in Asia. It stressed that Modi would have to accommodate China, not out of choice or inclination, but out of necessity.
Chinese Foreign Minister Wang Yi visited (June 8-9, 2014) India soon after Modi's election to engage with India's new right-wing 'nationalist' Government and assess its attitude towards China. Wang Yi emphasised that China's focus is on economic cooperation, but on the crucial issue of resolving the border dispute indicated that China will not yield any ground. In a carefully worded remark at a press conference, he described the stapled visas being issued by China as a "unilateral", "flexible", "goodwill gesture" or, in other words, that the status of Arunachal Pradesh and Jammu and Kashmir remains disputed.
India nonetheless encouraged economic interaction and invited Chinese companies and investment. A number of Chinese companies are working profitably on projects in India. Telecom companies like Huawei and ZTE earned profits of around US$ 6 billion and US$ 200 million in 2015 alone. State governments in India are also interacting with Chinese business enterprises. Chinese direct investment in India has, however, been marginal. China's sustained opposition to lifting arbitrary domestic restrictions on certain industries and products has prevented redressal of the huge adverse trade balance.
The Modi government is also uncompromising on issues concerning the country's sovereignty and territorial integrity. This has been made clear by Prime Minister Modi raising the question of resolution of the disputed border as the first item on his agenda at each summit meeting with Xi Jinping. The greatest impediment to the India-China relationship achieving its full potential remains the boundary issue and this has been publicly stated by Modi in Beijing. The intrusion by Chinese PLA troops in September 2014 and on two other occasions in December 2015 and in mid-2016 all met with a firm Indian response with the face-offs stretching for days before Chinese troops backed off. India has neither restricted visits by Uyghen Thinley, widely regarded as the Gyalwa Karmapa, in November 2016 and the Dalai Lama to Arunachal Pradesh, scheduled for April 2017. India has additionally accelerated the build-up of its defence infrastructure and, with the final testing of the 5000-5500 kms range Agni-V ICBM, has acquired deterrent asymmetric capability.
The Way Ahead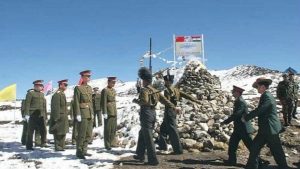 Ties between India and China are, presently, marked by mutual suspicion. Chinese South Asia expert, Renmin University Professor Shi Yinhong, has said that "Vietnam, Myanmar and India are very significant in economic, geopolitical and geo-strategic senses, and the fact is that they (India in particular) harbour the strongest suspicions and vigilances regarding China". The state of their ties with China is very poor and for China to promote the "Maritime Silk Road" and the Bangladesh-China-India-Myanmar economic corridor, and handle the South China Sea issue as well as its territorial disputes with India, it must try to reduce their doubts and dissatisfaction. Adding that "tensions on China-Indian borders have resulted in increased suspicion and discontent", he recommended that "China must come up with a sensible order of strategic priority for such concerns". More recently, Hu Shisheng, Director of the China Institutes of Contemporary International Relations, which is a think-tank of China's Ministry of State Security, observed that it is alright if India keeps away from OBOR, "but China is concerned if India will do something to block it, then it is terrible." Former PLA Navy (PLAN) Senior Captain Li Jie, presently a senior researcher at the Chinese Naval Research Institute in Beijing and reputedly an influential voice in China's naval strategy development, in Military Digest pointed to India as a potential threat to China's maritime trading routes. Such mutual suspicion will make the task of both countries improving their economic conditions and the people's standards of living even more difficult.
The presence of strong leaders like Xi Jinping and Modi opens the possibility of bold tension-reducing initiatives that can create huge win-win opportunities, which will benefit both countries and alter the geo-political climate in the region. Given China's military and economic strength and assertive territorial claims, it will be up to Beijing to initiate the first steps. Thus far, Xi Jinping has shown no sign of taking such an initiative.
India-China@2020: Projections & Trends
Over the past year and a half, strains in India-China relations have increased. These appear unlikely to ease in the next few years. As China pushes ahead with its ambition of emerging as the dominant power in the Asia-Pacific, it becomes more important for it to nurture a friendly neighbourhood. China needs to realise that India and China are the two largest powers in Asia, and without India's assistance China will not be able to achieve its goals.
To lend stability to the relationship, it is essential that China begins by building trust, which is presently negligible. The first step towards this would be for China to be sensitive to India's concerns on sovereignty, territorial integrity, and national security.
India has no objection to China's friendship with Pakistan, but China must ensure that it does not impinge on India's security concerns as does China's veto of India's requests regarding internationally acknowledged Pakistan-based terrorists like Masood Azhar and Hafiz Sayeed.
Transparency is required in China's assistance to Pakistan in the nuclear field.
China must stop all military intrusions along the border. Each intrusion, in a free democratic country like India, undermines whatever trust might have been built.
China and India must both soon identify/nominate a military point of contact for defusing tension created by military intrusions and/or clarifying the situation. Failure to do so has meant prolonged confrontation on the border which is not desirable.
The hotline between the military Hqs should, as agreed, be operationalised. This would be a meaningful confidence-building step.
High-level visits by themselves do not build trust. They must be accompanied by an honest exchange of views, clarifying intent.
Concrete investment in India, especially in infrastructure and long gestation projects, will help build confidence.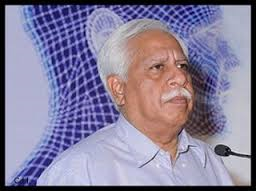 (Jayadeva Ranade is President of the Centre for China Analysis and Strategy and a well-known commentator on India-China relations)
This article was originally published in India and World, a magazine-journal focused on international relations, and published by India Writes Network/TGII Media Private Limited. To subscribe to India and World, write to editor@indiawrites.org)