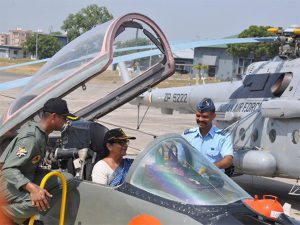 Amidst media reports about China's stepped-up activities in the Doklam plateau, India's Defence Minister Nirmala Sitharaman is currently on a visit to the country's Northeastern states to review defence preparedness along the volatile border.
China and India had disengaged troops ahead of the BRICS summit after the 73-day long standoff between their troops on the Doklam plateau, along the China-India-Bhutan tri-junction.
Reacting to reports about China widening the contentious road construction in Doklam, India had clarified that a status quo is prevailing in the contested area. "There are no new developments at the face-off site and its vicinity since the August 28 disengagement. The status-quo prevails in this area. Any suggestion to the contrary is incorrect," said India's external affairs ministry's spokesperson Raveesh Kumar.  The new road construction undertaken by China is, however, away from the face-off site that overlooked the strategically important Siliguri Corridor.
India and China are both maintaining a stable number of troops in the area, who are keeping a watchful eye on each other's movements. Against the backdrop of potential Chinese misadventure, Mrs. Sitharaman will receive a briefing at the headquarters of 17 Mountain Division at Gangtok and will be interacting with troops at the Nathu-La and other border outposts with Army vice-chief Lt General Sarath Chand. She is also expected to undertake aerial reconnaissance of the forward areas near the tri-junction.
Her visit will be followed by the Army commanders' conference, to be chaired by General Bipin Rawat from October 9 to 15 in New Delhi. In the wake of apprehensions about any surprise emergency, the military top brass is expected to review troop deployment along the 4,057-km Line of Actual Control with China, stretching from LAC from Ladakh to Arunachal Pradesh,
China has repeatedly underlined its claim of territorial sovereignty in the region.  "The Donglang (Doka La) area has always belonged to China and has been under the effective jurisdiction of China", Chinese Foreign Ministry said in a recent statement.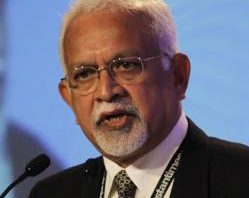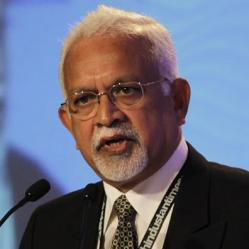 After more than ten weeks of posturing and charged rhetoric during the face-off at Doklam plateau in Bhutan, India and China have signaled their intention to start afresh and improve their relationship. This was reflected in the meeting between Prime Minister Narendra Modi and Chinese President Xi Jinping on the margins of the BRICS summit in Xiamen on September 5, when they decided to take a forward looking approach to the bilateral relationship.
In an interview with Soumya Nair for India Writes Network, former diplomat M.K. Bhadrakumar talks about India's options in dealing with a rising China and the course of India-China relationship, post-Doklam.
(Excerpts from the interview)
Q) Do you think post-Doklam, China is sincere about rebooting ties with India?
A) The Chinese have consistently held the line that they are interested in taking the relationship forward despite the standoff at Doklam, and I don't think there is any change in that. The relationship has been degraded to an extent, but it has not been derailed. The BRICS cannot be seen as a turning point as such because there are several running themes in the relationship. The factors that have brought about a certain downhill in the relationship have taken place over a period of time.
 Q) How do you see China's post-BRICS balancing act with Pakistan?
 A) There is nothing much to read into it. Pakistan is an extremely important country for China. We have to understand that it is not an India-centric relationship any more. With China-Pakistan Economic Corridor coming into the picture, the relationship has acquired a global significance. China has been actively seeking alternate energy routes to alleviate what (former Chinese president) Hu Jintao once called the Malacca Dilemma and Gwadar provides a perfect gateway for China to access the world market. For a trading nation that imports most of its oil from abroad, routes that pass through territories which are not under American influence are strategically very important to China. So it would be naïve to think that there could be any kind of change in its policy of dealing with Pakistan. China's expression of support matters a lot to Pakistan, especially at a time when it has been under a lot of pressure from Trump.
Q) What should be India's engagement with China, given the changed dynamics in the last few years, and at a time when China appears to be looking at taking up a leadership role in a globalized world?
A) I don't think China is interested in that sort of a global hegemony. Multipolarity is something that suits them admirably at this time. India's influence is ultimately circumscribed by the fact that it is not a great globalizer. India is not a serious driver of growth of the world economy, not even of the regional economy.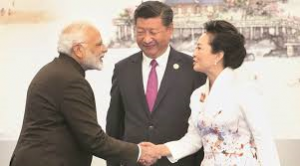 This is not a situation where the rise of China is going to be contested or if anyone is going to try to contain it. Even the United States, the only country which probably has the capability to pretend that it can sustain a containment strategy, is switching to a mode of engagement as the US-China interdependence is such that any kind of confrontation will lead to a high degree of turbulence in the world economy. China is the driver of growth for most of the Southeast Asian economies, so they are not interested in the business of confronting China.
I think it is important for India to go back to a mindset of competitive cooperation instead of having a sense of rivalry vis-à-vis China which has permeated the current discourse in India. A "muscular diplomacy," buoyed by nationalistic posturing, will only end up hurting us. The sense of rivalry is completely unrealistic because China does not see India as a rival. And it is smart enough not to get embroiled in a war with India. China has a GDP which is five times that of ours and it has Comprehensive National Power that has, by and large, completely outstripped India. A notion that we are going to catch up with China is a false one. It cannot happen because in every two years or so China is adding one Indian economy to its own.
Today our top priority should really be development. It does not make sense to talk of rivalry when 400 to 500 million people are still below poverty line. We need to create jobs and unless you can go at a rate of creating something like 2-2.5 million jobs in a year, you are going to be in a serious trouble in a matter of five to ten years. You have only two sectors to address that — the manufacturing sector and the infrastructure sector — which can create big jobs and this where engagement with China is of great importance.
Vietnam is an ideal case in point. It has fought a war with China, has a serious border issue with China and it is also a very nationalistic country in the region. But there is a very intense strategic communication between the two Communist Party leadership and they have an economic partnership which is flourishing. The Vietnamese will not shut down on any opportunity where they can speed up their growth rate with help from Chinese engagement. If India chips in to do something for them, they will not refuse that too.
Even in the case of OBOR, instead of blindly boycotting it, we should have become a part of it and influenced it in directions which suited our interests. Now all South Asian countries are in it. Nepal is currently signing up new agreements as part of the Belt and Road Initiative. I don't know how long you can prevent Bhutan from doing it too. The sense of rivalry is becoming a sense of liability for us.
Q) In his latest book, How India Sees the World, Shyam Saran argues that we are neither in a China-centric Asia, nor in a world destined to become China-centric. In another chapter, he evokes Kautilyan principles saying how "it is necessary to first build India's comprehensive national power" and then to "seek to align with other powerful states to counter the main adversary".
A) There are things which will come our way only if we really have the economic resilience and Comprehensive National Power. Without that happening, what Shyam Saran has said is very pedantic. We neither have the capacity to implement what we are saying, nor the capacity to influence others.
Deng Xiaoping once advised his people to keep their head under the parapet till their internal issues are sorted out. We are far from that situation today. That question is actually for day after tomorrow, not for today. By the time we are capable of making people listen to us, China would have galloped away. That is where I actually differ from Shyam Saran. Then it'll be a different ball game. I don't want to prophesy where the world is heading, but it will be a different paradigm anyway. What is of utmost priority for India today is to focus on our development agenda. If we do not prioritize development, then we are not going to get anywhere. All this will just become a day dream.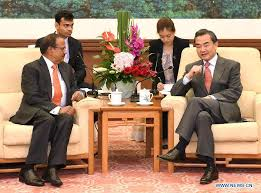 Two days after mutual withdrawal of Indian and Chinese troops from Doklam, China's Foreign Minister Wang Yi has expressed hope that India will learn lessons from this incident and prevent its recurrence.
"We hope the Indian side will learn lessons from this incident and prevent similar things from happening again".
Mr Wang added that it was necessary for both sides to keep "mutual respect" and "work out a solution in the long run".
Addressing the media on the upcoming BRICS summit to be held in Xiamen in China, Mr Wang dismissed speculations on the withdrawal of troops being a face-saver for China and maintained that it was India that had trespassed into its sovereign territory in the first place.
Mr Wang's comments came ahead of Prime Minister Narendra Modi's visit to China to attend the 9th BRICS summit in the coastal city of Xiamen, and indicate that although the Doklam standoff may have been defused for now, competitive posturing will continue to mark India-China relations. Mr Modi is expected to meet his Chinese host, President Xi Jinping, and discuss a host of bilateral issues to stabilize India-China relations that had come under severe stress during more than two months of standoff between Indian and Chinese troops on the Doklam plateau.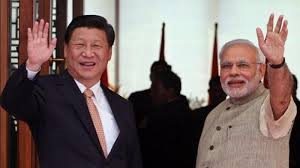 Diplomacy has prevailed over hysteria and war-mongering as India and China have agreed to an "expeditious" mutual withdrawal of troops at the Doklam plateau on the Sikkim border, ending an over two month standoff that was threatening to escalate into a military conflict.
The resolution of the Doklam standoff has set a positive tone for India's Prime Minister Narendra Modi's visit to China to attend the 9th BRICS summit in the coastal city of Xiamen on September 3-5. Going forward, one can expect a constructive bilateral meeting between Mr Modi and Chinese President Xi Jinping on the sidelines of the BRICS summit which could map the way ahead for shaping a positive narrative of India-China relations.
"…expeditious disengagement of border personnel at the face-off site at Doklam has been agreed to and is on-going," said India's external affairs ministry in a terse statement on August 28.
Triumph of Diplomacy
Amid relentless belligerent posturing from China's powerful state-controlled media and stern statements from Beijing's official establishment, diplomats from India and China were quietly engaged to defuse the worst crisis to stalk India-China relations in recent decades. It looks like diplomacy and better sense has prevailed over war-mongering and sustained psychological propaganda.
"In recent weeks, India and China have maintained diplomatic communication in respect of the incident at Doklam. During these communications, we were able to express our views and convey our concerns and interests," said the external affairs ministry in New Delhi.
India has stressed that soldiers of both countries were withdrawing their troops. China, which has claimed Doklam as part of its territory, however, said its troops would continue to patrol the region.
Mind Games
It's not quite clear yet what give-and-take took place between the two sides before they agreed on an expeditious withdrawal of troops. From the day one, India has been insisting on diplomacy to resolve the Doklam crisis. In the face of sustained propaganda blitz from Beijing, India refused to blink in this mind game, and responded with calm and restraint in face of provocative statements.
The Way Ahead: Modi-Xi meeting
This is, however, not a time for grandstanding as both India and China will emerge as winners if they are able to seize the Dolkam crisis as a precursor for initiating a sustained and multi-layered dialogue to take a long-view of their relationship to resolve other contentious issues that have clouded their relationship in recent years. In this regard, the Modi-Xi meeting in Xiamen will show the way forward for building a largely harmonious and cooperative relationship, without glossing over difficult issues that will continue to shadow this challenging relationship between the two Asian giants.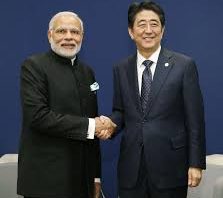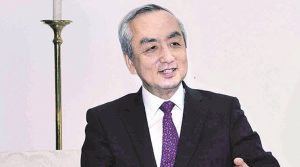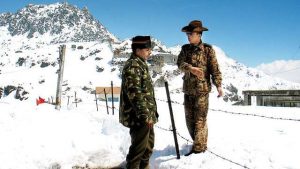 Japan's unequivocal support for India's stand on the Doklam crisis with China has come yet as another proof of the success of New Delhi's diplomacy in getting its point across to other nations on the crucial issue, without getting provoked by the sound and fury in Beijing.
New Delhi's calibrated approach is in stark contrast to China's hasty steps and threatening noises that followed the Indian troops' intervention to stop construction of a strategic road in Doklam which lies at the trijunction of India, China and Bhutan in the Sikkim sector, as the road would have made the PLA's access easier to the 'Chicken Neck', the narrow strip of land that links India with its north-eastern states.
In the aftermath of the stoppage of the construction, China, besides issuing all kinds of threats, also tried to feed a false narrative to foreign envoys claiming that the area where the construction was taking place was inside its territory and Bhutan had no locus standi there. They also claimed that Bhutan had accepted that Doklam was their territory, which was, however, denied by Bhutan stating that it stood by its statement of June 29, which was still posted on the website of its foreign ministry.
However, there have been few ready takers for its stand except of course Beijing's client state Pakistan, and that is perfectly understandable.
Japan's Ambassador to India Kenji Hiramatsu recently said in an interview that the status quo on Doklam should be maintained and there should be no unilateral attempt to change it. The Japanese envoy also stressed that his country understood that the area was disputed between China and Bhutan, and that both countries recognised the existence of a dispute. "What is important in disputed territories is that all the countries involved do not resort to unilateral attempts to change the status quo by force, and resolve the dispute in a peaceful manner." He had also said his country had been watching the situation very closely as "it can affect the stability of the region."
"The interview speaks for itself," India's External Affairs Ministry spokesperson Raveesh Kumar said in New Delhi when asked about his reaction to the envoy's comment. He, however, refused to tell specifically what Japan had conveyed to India regarding Doklam, saying that such communications were not always to be shared with media.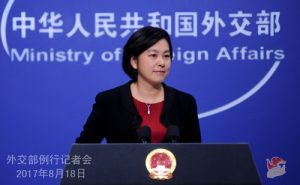 Predictably, Japan's envoy's remarks have been resented and denounced by Beijing, and have an added significance in the context of Japan's Prime Minister Shinzo Abe's visit to India around mid-September.
Message from US
Signals emanating from the US also indicate that India's behaviour was being appreciated as becoming of a mature power. James R. Holmes, professor of strategy at the prestigious US Naval War College has said India had thus far has done the right thing, "neither backing away from the dispute nor replying in kind to Beijing's over-the-top rhetoric."
India is "behaving like a mature power" in the Doklam standoff in the Sikkim section, and making China look like an adolescent throwing a temper tantrum, he said.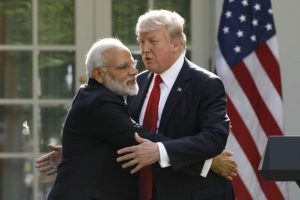 In the midst of the continuing stand-off in Doklam, the US and India also announced the elevation of their strategic partnership, staring a new 2+2 dialogue of defence and foreign ministers of the two countries.
"US President Donald Trump and Prime Minister Narendra Modi have resolved to enhance peace across the Indo-Pacific region by establishing a new 2-by-2 ministerial dialogue that will elevate their strategic consultation,'' said a readout from the White House of the conversation that took place between Prime Minister Narendra Modi and US President Donal Trump when the latter called him up to greet him India's 71st Independence day.
ASEAN connect
Amid reports that India is trying to mobilise the support of friendly ASEAN countries over the Doklam issue, India also played down the reports that it was going to supply BrahMos missile to Vietnam, saying that media reports were not true and pointing out that the Vietnamese foreign Ministry had denied the report. However, there has not been any clear cut denial by Vietnam Foreign Ministry.
A Vietnam Foreign Ministry spokesperson, on being asked about the report said that the "procurement of defence equipment by Vietnam is consistent with the policy of peace and self-defence and is the normal practice in the national defence. We will forward your question to the relevant agency." He added that the Vietnam–India comprehensive strategic partnership had been actively developing in many fields including trade, investment, economics culture, education and defence and security.
Except Japan, ASEAN countries might not have taken a clear cut stand in favour of India on the Doklam issues, but they may be finding Indian's response to the situation very desirable. As a Hongkong-based South China Morning post quoting foreign experts said that ASEAN, "generally regards a robust Indian presence in the region as a useful deterrent against China, which has been increasingly assertive in its approach to handling territorial issues, as has been the case in the Himalayas."
The newspaper quoted Thitinam Pongsudhirk, an international relations scholar at Bangkok-based Chulalongkorn University, as saying that, "India's standing up to China can only be a boon for South-East Asian countries even when they don't say so openly."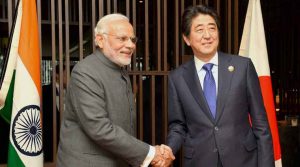 Why Soft Power matters
The explicit support of Japan, Asia's second largest economy, is the first such expression of solidarity by an important Asian power for India in the wake of the Doklam stand-off. In the more than two months since the standoff between Indian and Chinese troops started on the Doklam plateau, "India's restraint and smart diplomacy has elicited admiration and respect from major power centres, indicating growing international support for India's position that sensitive issues like these should be resolved through dialogue, and not allowed to be hijacked by hysterical nationalist propaganda emanating from China's state-controlled media outlets," said Manish Chand, Editor-in-Chief of India and World, a prestigious magazine on international affairs. "In situations like these, soft power matters as much as hard power," he said. Hope Beijing is listening in!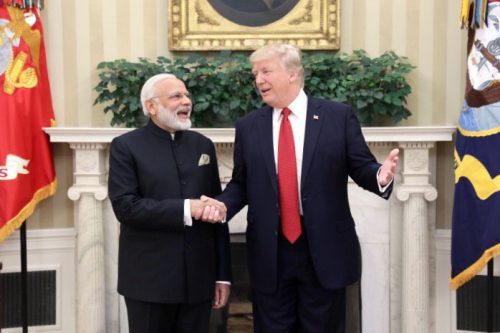 Propaganda thrives in times of conflict, and in this ongoing battle of perceptions between India and China amid the weeks-long standoff at the Sikkim border, sections of China's state-controlled media have launched a verbal blitzkrieg, accusing India of sinister motives and peddling the government's line. The latest salvo from The Global Times, a notoriously hawkish nationalist tabloid, has a conspiratorial ring and blames the United States for interfering and benefiting from the India-China standoff.
"More than five weeks into the border standoff between China and India, some countries other than the two directly involved are trying to step in," said the Global Times in a hard-hitting article, in an apparent reference to the US and Australia.
Titled "Instigating Sino-India confrontation won't benefit US," the article alluded to commentaries in the US media calling on Washington to provide to support India to "deter and counter" China and mobilise the world against Beijing. The article targeted Australian Foreign Minister Julie Bishop for her remarks, during her recent visit to India, about resolving the Doka La issue peacefully. "Bishop intends to blur the nature of the face-off and shows disguised support for India."
South China Sea trick?
Alluding to the US' so-called South China Sea trick, the article warned Washington to stop indulging in such tactics. "The Americans may think they can copy their South China Sea trick. But what did the US get from the maritime disputes? Likewise, Washington won't get any benefits from the escalation of the Sino-India confrontation. China won't give up safeguarding its territory because of US interference," the article said.
"There are certain forces in the West that are instigating a military clash between China and India, from which they can seek strategic benefits at no cost to themselves. Washington applied this scheme in the South China Sea disputes," it said.
Dangers of propaganda overkill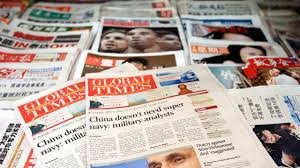 Ever since India sent its troops to prevent Chinese troops from building a road through the disputed Dokalam plateau along the Sikkim border over five weeks ago, the Global Times and other state-controlled media outfits have constantly reinforced the Chinese government's spin about India trespassing into the Chinese territory, and has been relentlessly issuing threatening messages to India, warning of a repeat of the 1962 war in which China humiliated India and occupied large swathes of the Indian territory. Such propaganda blitz, however, hasn't cut much ice in the international community, with India's External Affairs Minister Sushma Swaraj telling parliament a few days ago that the world is with India in the wake of the Doka La stand-off.
Besides, propaganda, no matter how colourful and forceful verbal accusations are, is no substitute for cool and patient reasoning, which is badly needed to prevent India-China relations from spinning out of control.