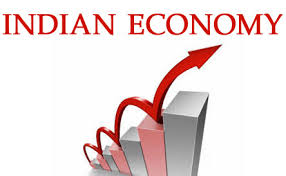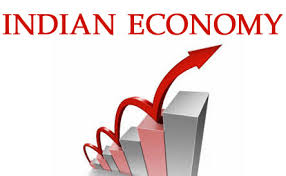 In a major boost to the government which has come under severe criticism on its economic policies lately, India has jumped 30 places to reach 100th position among 190 countries on the World Bank's annual Ease of Doing Business report for this year. Reforms in accessing credit, power supplies and protection of minority investors are some of the parameters that have helped the country surge 30 spots ahead in the report based on data from New Delhi and Mumbai.Finance Minister Arun Jaitley tweeted saying:"Economic reforms start bearing fruit with passage of time, and the government's stand on India's road map for growth has been vindicated."
The report also ranks India among the top 10 "improvers", having done better in eight out of 10 business indicators. Mr. Jaitley said the government is looking at improving on all 10 indicators. "The fact that in three years we have jumped from 142 to 100, I believe this is doable," he said. Speaking about the parameters which led to the significant shift and expressing hope that India's ranking will improve further, Mr. Jaitley added: "India is the only large country this year to have achieved such a significant shift. The parameters that witnessed improvement in 2016-17 were India making it faster for starting business, reduction in procedures and time required to obtain building permit, easier access to credit, protecting minority investors, ease of paying taxes, trading across borders, enforcing contracts and making resolving insolvency easier."
In a series of tweets, Prime Minister Narendra Modi expressed his government's determination to further improve the ranking and overall economic growth of the country. "Easier business environment is leading to historic opportunities for our entrepreneurs, particularly MSME sector & bringing more prosperity," he tweeted. Mr. Modi also welcomed other countries to explore economic opportunities India had to offer."It has never been easier to do business in India," he said.The positive indicators in the report, has provided a much-needed fillip to the Modi government which has been facing a lot of flak over its economic policies with the country's GDP nosediving to a three-year low in the April-June quarter.The World Bank report has not taken into account note-ban and the implementation of GST in India.
Analysts say that the big surge ahead in the ranking will help India attract more Foreign Direct Investment giving a push to Prime Minister's 'Make in India' initiative. Speaking to PTI, Nisha Desai Biswal, head of the US-India Business Council (USIBC) said, "This is a significant movement and a very important barometer of India moving the right direction and in creating the kind of channels that will attract (foreign direct) investment."
While there is much to cheer, there are also areas where the country's ranking has slipped several notches. For example, on ease of registering property, India has slid down 16 ranks. Trading across borders is 156, one place down from previous year. Economists have also pointed at the many challenges that need to be overcomeon ground such as easing complicated rules and regulations,enforcing contracts and channelizing the budget allocated fund for start-ups.