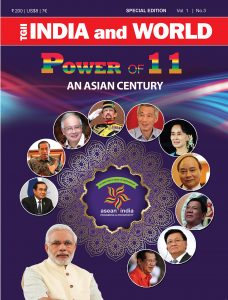 The soaring dream of an Asian Century is poised to acquire new wings as the leaders of India and 10 ASEAN countries participate in a special commemorative summit in New Delhi, marking the silver jubilee anniversary of their multi-faceted partnership. In a captivating spectacle, the 10 ASEAN leaders will also be Guests of Honour at India's Republic Day celebrations on January 26, 2018, the first time the leaders of a region have been bestowed such a singular honour by New Delhi, underscoring the increasing salience of the region in India's foreign policy calculus.
In many ways, it's time for multiple celebrations for India and ASEAN, which are conjoined by "Shared Values, Common Destiny" – the master-theme of the summit, as they toast the 25th anniversary of their dialogue partnership, 15 years of summit-level interaction and 5 years of Strategic Partnership. The intersection of the golden jubilee of the establishment of ASEAN and the silver jubilee of India-ASEAN partnership has only heightened a sense of festivity and pride in what has been achieved so far and what's yet to come.
While celebrations are in order, the silver jubilee anniversary is an apt time for India and ASEAN to retrospect, introspect and map the way ahead for this mutually empowering and enriching partnership that can visibly transform the lives of over 1.8 billion people living in the fastest growing region in the world.
Looking Back
Looking back, it's been an exhilarating journey, with many milestones on the way, starting with the launch of India's 'Look East' policy in 1992 and its transformation into Act East policy in November 2014 under the watch of the Narendra Modi government. The achievements have been substantive and myriad: India-ASEAN trade has multiplied manifold to around $75 billion and the two sides have forged a multi-dimensional strategic partnership which entails proactive cooperation on a range of cross-cutting issues, including terrorism, piracy, global governance, sustainable development and proliferation.
3Cs
Pivoted around the three pillars of Commerce, Connectivity and Culture, India-ASEAN partnership has branched out in diverse areas touching people's lives. The relationship is moving from Government-to-Government (G2G) and Business-to-Business (B2B) to forge a sturdier People-to-People (P2P) bridge. Innovation, Creativity and Entrepreneurship are emerging as new pillars of the multi-hued India-ASEAN partnership. This was reflected in a wide array of events held to celebrate the interlinked destinies and intertwined dreams of the people of the two regions. Ranging from music shows, an art camp and textile exhibitions to a youth summit, start-up fest and dialogue of ideas, these events showcased the widening canvas of the India-ASEAN partnership.
Raising the Bar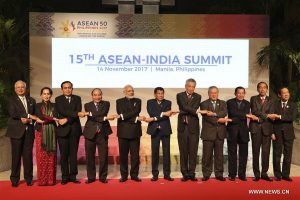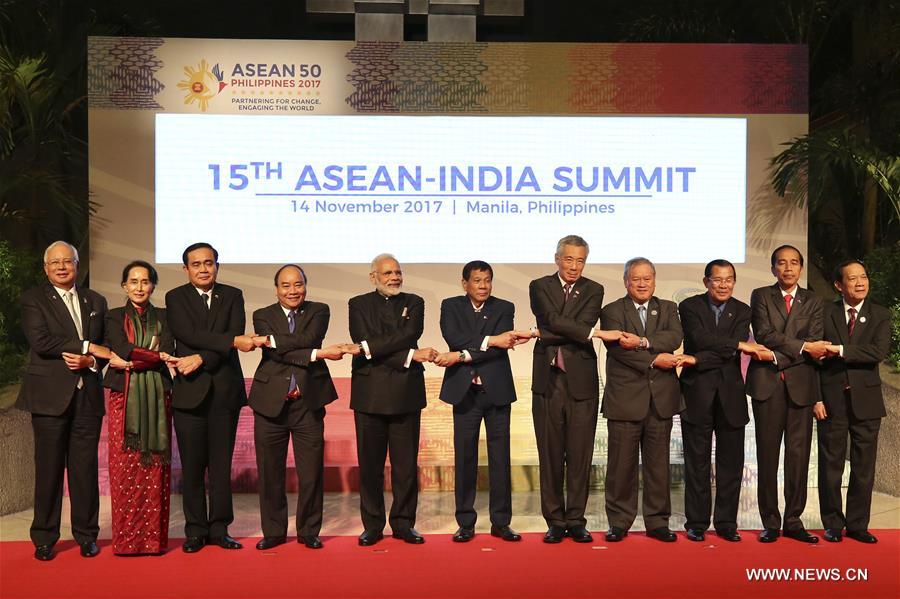 There is, therefore, a lot to rejoice in, but these celebrations need to be sobered by a growing perception of the gap between ringing declarations and delivery and the long journey that still lies ahead to optimise the potential of the India-ASEAN relationship. Against this backdrop of an unfolding narrative of conjoined resurgence of India and ASEAN and the arc of prosperity that underpins this multi-layered relationship, India and World has dedicated a special edition on the burgeoning India-ASEAN partnership which is looking to scale new frontiers in days to come. This special edition of India-ASEAN@25 brings together eminent diplomats, experts and veteran region watchers from India and ASEAN countries to take an imaginative and critical look at shared values that bind India and ASEAN and unfolding opportunities to push the envelope and actualise the common destiny.
To get to the common destiny, there are enormous challenges that the two sides need to address urgently. First and foremost, with the business of diplomacy becoming increasingly business, the overarching thrust will be on deepening and diversifying economic relationship. The signing of an FTA in Goods and services was a milestone, but more needs to be done to optimise this potentially transformational agreement. If recent trends are anything to go by, the two sides need to redouble efforts and make concerted policy changes to leverage their mutual economic upswing to scale up bilateral trade to $200 billion by 2022. In this regard, the India-ASEAN FTA in services need to be ratified promptly by the remaining hold-outs.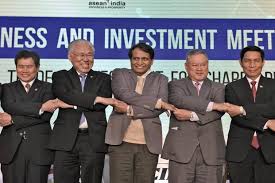 Secondly, major connectivity projects, including the India-Myanmar-Thailand Trilateral Highway and Kaladan Multi-Modal Transit Transport Corridor, need to be fast-tracked to bolster India's credentials as a reliable provider of quality infrastructure and connectivity projects. Enhanced connectivity, in particular, will be a potential game-changer for stimulating economic resurgence of India's Northeast states. Northeast's "geographical location makes it the obvious gateway to India, linking the vast economies of the Indian subcontinent and of today's ASEAN countries," said India's President Ram Nath Kovind at the Northeast Development Summit in November.
Balancing Games
Looking ahead, the real challenge will be, however, in the strategic arena. Amid the mutating geopolitical landscape and shifting equations in the region, marked by the inexorable rise of China and signs of retreat from the US, there is a renewed quest for a credible balancing power in the region. Many years ago, Singapore's elder-statesman Lee Kuan Yew had argued eloquently that India must be "part of the Southeast Asia balance of forces" and "a counterweight [to China] in the Indian Ocean." Now, many key ASEAN countries are looking at India as a balancing power. Can India step up to the plate, and play a bigger role, in partnership with ASEAN, in shaping an open, balanced and inclusive regional order? The appetite is clearly there, but it needs to be backed by a coherent strategic vision of regional security architecture, without getting embroiled in zero sum games and polarising games of containment. In their interview with India and World, the ambassadors of Vietnam and Indonesia have pitched for a bigger role for India amid the evolving geopolitical dynamics in the ASEAN region.
Power of 11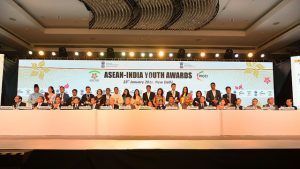 In a recent book, Kishore Mahbubani and Jeffery Sng have glowingly termed "The ASEAN Miracle" as "A Catalyst for Peace." This description can be applied aptly to the blossoming India-ASEAN relations as the 11 countries, bound by convergent interests, and with a combined GDP of over $5 trillion, come together with a renewed sense of mission to shape an ongoing Asian renaissance.
Call it "The Power of 11," if you will. In numerology, the number 11 is called a 'master' number that betokens new beginnings and represents higher ideals, invention, refinement, congruency, balance, fulfilment and vision. Number 11 has a master vibration and should not be reduced to a single number. One may be sceptical of all this mumbo-jumbo, but these ideals show the way as India and ASEAN map the next eleven years of their partnership and beyond by dovetailing their growth story to co-script an action-oriented agenda for fructifying an Asian Century.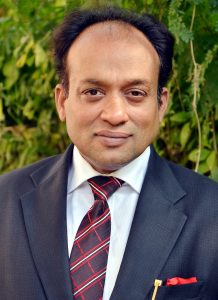 (Manish Chand is Founder-CEO of TGII Media Private Limited, a leading media, publishing and research/consultancy company, and India Writes Network (www.indiawrites.org). He is the publisher and Editor-in-Chief of "India and World," a pioneering magazine focused on international affairs and India's expanding global engagements)  
 — To subscribe to India and World magazine, write to editor@indiawrites.org, indiaandworld@hotmail.com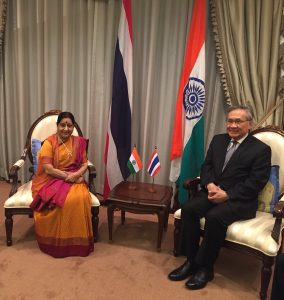 It's the Act East season in India. Ahead of the India-ASEAN summit in Delhi which will mark the silver jubilee of this burgeoning partnership, India's External Affairs Minister Sushma Swaraj has embarked on a three-nation tour of Southeast Asian countries, including Thailand, Indonesia and Singapore.
The minister's ASEAN trip will focus on deepening political, defence and economic ties with these countries that are dynamic economies and have a significant Indian-origin population.
Swaraj reached Bangkok, the first stop of her tour, on January 4 where she held wide-ranging talks with her Thai counterpart Don Pramudwinai. Issues relating to connectivity, security and cultural cooperation figured prominently in the talks. Thailand will be the coordinator country for India-ASEAN relations in 2018.
Indonesia will be her next stop, where she will co-chair the 5th meeting of India-Indonesia Joint Commission with her Indonesian counterpart, Ms. Retno Marsudi. They will also jointly inaugurate the second meeting of ASEAN-India Network of Think Tanks. Recently, the 'India Culture Week' concluded at the central public square in Bandung on December 31 with a grand Indian music and dance performance that was attended by more than 3,000 local citizens and art lovers in Bandung.
The highlight of her Singapore visit will be the Regional Pravasi Bharatiya Divas (PBD) of ASEAN countries. Themed "Ancient Route, New Journey: Diaspora in the Dynamic ASEAN-India Partnership", the two-day conference will see top leaders and businessmen discuss issues like start-ups, cyber security and disruptive technologies in manufacturing. Writers' and film festival, art and photo exhibition, along with Ayurveda and yoga workshops, will also be major attractions.
In a unique gesture, India has invited the leaders of all 10 ASEAN countries to participate in the Republic Day celebrations, which underscores the growing salience of the region in India's foreign policy calculus.
Connectivity, business, anti-terrorism and maritime security have been key themes dominating India-ASEAN dialogues in recent times. The centrality of ASEAN in New Delhi's Act East policy was the focus in Prime Minister Narendra Modi's address at the ASEAN-India and East Asia Summits held in November in Manila and was also demonstrated at the ASEAN India Connectivity Summit (AICS) that India hosted in December. Amid China's growing assertions in the region, ASEAN countries are increasingly looking at India to play a bigger role in shaping an inclusive regional architecture.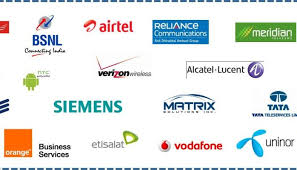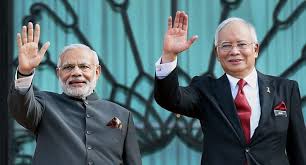 India's Act East policy is set to get a big boost with a spate of high-profile visits from the ASEAN countries lined up in coming weeks and New Delhi looking at making a vital breakthrough in the huge telecom market of Southeast Asia with a population of 600 million.
Vietnam's Foreign Minister and Vice President are expected to visit India and so is Malaysia's Prime Minister NajibRazak followed by Malcolm Turnbull, the prime minister of Australia which is a member of the 18-nation East Asia Summit.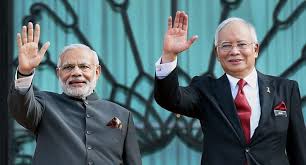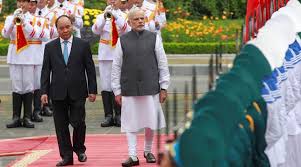 The renewed spate of India-ASEAN engagement assumes significance as the security dynamics in Southeast Asia and East Asia in the wake of Donald Trump becoming the American president are yet to take a clear shape. With uncertainty over continuation of Barack Obama's "pivot Asia" under Trump, especially after his scrapping of Trans- Pacific Trade Partnership, ASEAN countries are expected to increasingly look at partnering India in a wide range of areas including security in the face of an assertive China. Trade and investment will continue to remain central to India-ASEAN economic cooperation landscape.
Cashing in on telecom biz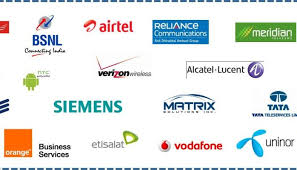 In fact, 2017 began with India's efforts to prise through the ASEAN market for Indian telecom equipment and services exports. Telecom products and services are areas where India has a distinct edge over other competitors as far as cost and quality are concerned.
It is with this aspect in mind that India's state-owned Telecom Equipment and Services Export Promotion Council (TEPC) organised an inter-ministerial meeting between Telecom Ministers of ASEAN countries and India in New Delhi on February 20.
Minister of State for Communications (Independent Charge) Manoj Sinha led the discussions from Indian side with telecom ministers, senior government officials and industry leaders from Bangladesh, Cambodia, Laos, Indonesia and Bhutan.
Inaugurating the discussions, Mr Sinha said India's expertise in taking affordable technologies to remote corners in ASEAN can be leveraged by countries of that region in their rollout of digital connectivity initiatives.
"I can assure you, we will do whatever is required, for Indian products and services to become the first choice for your telecom needs," he said, and pointed to India's flagship programmes like Digital India, Make in India and Bharat Net broadband project to drive home the experience of taking technology to remote corners at affordable price.
The Indian government has expressed a keen interest to partner with ASEAN countries in enabling digital connectivity between India and ASEAN and also for spurring broadband within ASEAN countries. "These digital connectivity projects are of strategic importance and can have a transformative impact on the economy and cooperation between ASEAN and India," an official statement said.
In a bid to enter the ASEAN market, India has committed to providing financial as well as technological support for projects that could include-high-speed fiber optic networks, digital villages, rural broadband, national knowledge network, secured communication networks and telecom training and skill development.
To showcase Indian companies' world-class products and solutions for customers in ASEAN region who have requirements similar to India, TEPC is organizing its flagship event "India Telecom 2017: An Exclusive International Business Expo" on February 21-22 in New Delhi. The event will witness more than100 foreign high profile ICT industry delegates from more than countries.
(Pallab Bhattacharya contributed inputs for this article)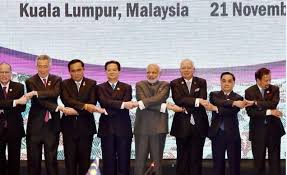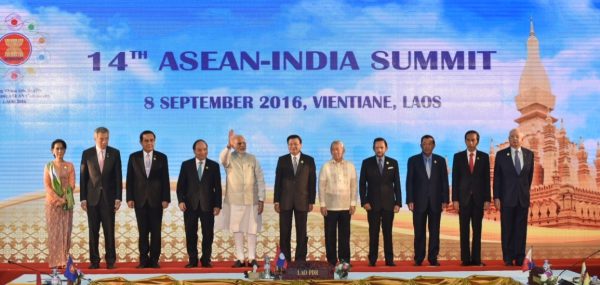 It's an unfolding narrative of opportunity and optimism as India and the 10–nation ASEAN prepare to celebrate 25 years of dialogue partnership in 2017. A historic milestone for New Delhi's reinvigorated Act East policy, the commemorative summit will mark 15 years of the summit-level interaction and five years of strategic partnership between India and ASEAN, home to over 1.8 billion people and dynamic growth hubs in the evolving geo-economic landscape of the region. "Shared Values, Common Destiny" – the summit's theme encapsulates the essence of India's blossoming relations with the Association of Southeast Asian Nations. It is animated by a soaring vision of an Asian century and a commitment to shaping an inclusive regional order.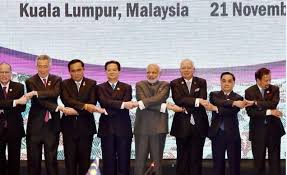 Announcing the silver jubilee celebrations at the 14th ASEAN-India summit in the Laotian capital, Vientiane, on September 8, Prime Minister Narendra Modi spoke eloquently about the promise and potential of this crucial partnership. "The planned commemorative activities are ambitious, just as the promise and potential of our strategic engagement is immense. In India, you would find a ready and reliable partner, willing to march with you in step to fulfil this promise and realise its potential," PM Modi told the ASEAN leaders.
The year-long celebrations, to be launched at an ASEAN-India Foreign Ministers' Meeting in 2017, will encompass a diverse array of activities that will illuminate myriad facets of the ASEAN-India relationship. The calendar of celebratory events will include, among others, a business summit, CEOs Forum, a car rally and sailing expedition, and cultural festivals.
From Look East to Act East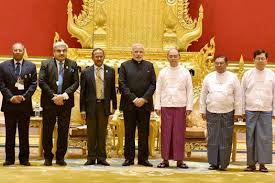 In many ways, this 25–year journey of marching together with a shared vision has been uniquely empowering and exhilarating for both India and ASEAN, which have come to forge an all-encompassing partnership straddling just about every area of human endeavour. The launch of the dialogue partnership between India and ASEAN flowed from the visionary initiative taken by India's then Prime Minister PV Narasimha Rao to launch the Look East policy in 1991. It coincided with economic reforms and India embracing globalisation. The Look East policy was driven by the idea of blending the potential of India and its emerging strengths with technology, innovation and capital in ASEAN countries. In the succeeding years, the partnership witnessed the initiation of summit-level meetings in 2002, the elevation of relations to the level of strategic partnership in 2012, the signing of the ASEAN-India FTA in Goods in 2009 and the FTA in services and investment in 2014.
Since PM Modi took charge of the world's largest democracy, the Look East policy has acquired an added traction and salience in India's foreign policy calculus and transformed into Act East policy that underscored greater political commitment to upgrading India's relations with ASEAN and its extended eastern neighbourhood. This economically vibrant region is increasingly getting linked up with India's development agenda, pivoted around interlinked programmes of 'Make in India', 'Digital India', 'Smart Cities', 'Start-up India', 'M-Governance' and 'Skill India'.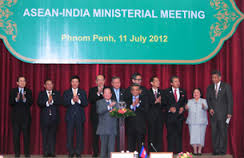 Economic win-win
The two sides are stepping up their efforts to upscale their bilateral trade to $200 billion by 2022. At the summit in Vientiane, the two sides focussed on fast-tracking implementation of the ASEAN-India Trade in Services and Investment Agreements and completion of the ongoing review of ASEAN India Trade in Goods Agreement at the earliest. India proposed development of an ASEAN-India network of Business Chambers and Thailand agreed to host the ASEAN-India Business Fair in 2017 to leverage new opportunities arising from FTA. The signing of a Free Trade Area in goods in 2009 has been followed by the sealing of ASEAN-India Agreements on Trade in Services and Investment in November 2014, which entered into force on July 1, 2015. The setting up of ASEAN-India Centre for Investment is expected to lead to enhanced two-way investment.
Strategic depth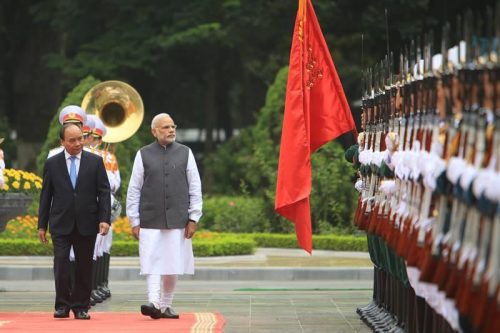 India and ASEAN are also looking to imbue their bilateral ties with greater strategic depth through enhanced consultation on cross-cutting issues like terrorism, piracy and climate change. "Our engagement with ASEAN is not just about a solid base of shared civilisational heritage. It is also driven by our common strategic priorities of securing our societies and bringing peace, stability and prosperity to the region. ASEAN is central to India's 'Act East' policy. And, our ties are a source of balance and harmony in the region," said PM Modi at the summit in Vientiane.
The continuing volatility in the South China Sea has imparted an added urgency to enhancing security cooperation across the spectrum, with special focus on maritime security and freedom of navigation. ASEAN remains pivotal to addressing the traditional and non-traditional security challenges facing the Asia Pacific region. Securing the seas, as PM Modi said, is a shared responsibility. "India supports freedom of navigation, over-flight and unimpeded commerce, based on the principles of international law, as reflected in the United Nations Convention on the Law of the Sea. And, we are ready to play our part in partnership with ASEAN."
Enhanced connectivity
Enhancing connectivity, physical, digital, economic, institutional and cultural, is a primary driver of ASEAN-India relations. India has robustly backed fast-tracking a host of connectivity projects that will quicken regional integration and has supported the Master Plan on ASEAN-Plus Connectivity (MPAC). Recently, India announced the setting up of a joint task force on connectivity to carry forward the exploratory work on the extension of India-Myanmar-Thailand Trilateral Highway to Cambodia, Laos and Vietnam. Enhancing connectivity to Southeast Asia is critical to unlocking the economic energies and enterprise of India's north-eastern states.
Development partnership
The enhancement of the ASEAN-India Science and Technology Development Fund from  $1 million to $5 million and setting up of an ASEAN-India Inclusive Innovation Platform to facilitate commercialisation of low cost technologies are important steps in deepening development partnership. Building on its core strengths in knowledge partnership, India is assisting in capacity building in less developed ASEAN countries through setting up institutions like the Entrepreneurship Development Centres (EDCs), Centres of Excellence in Software Development and Training, and Centers for English Language and Training (CELTs) in CLMV (Cambodia, Myanmar, Lao PDR and Vietnam) countries.
The Long View: Co-scripting Asian century 
With the Act East policy moving onto fast-track, India has re-articulated the centrality of ASEAN in its expanding relations with the extended East Asian region. India has vigorously supported major ASEAN-centric initiatives – the creation of an ASEAN Community by 2015, the ASEAN Community Vision 2025, the Initiative for ASEAN Integration (IAI), the Narrowing of the Development Gap, and the Master Plan on ASEAN Connectivity 2025. The blueprint for accelerating ASEAN-India cooperation is enshrined in the ASEAN-India plan of action for the period 2016 to 2020, entitled "Partnership for Peace, Progress and Shared Prosperity." The progress has been rapid, with priority years drawn up and 54 out of the 130 jointly already implemented. Backing its commitment to the region with funds, PM Modi announced a Line of Credit of US$ 1 billion at the 13th ASEAN-India summit in Kuala Lumpur to promote projects that support physical and digital connectivity. At the Vientiane summit, India announced enhancing the ASEAN-India Fund with an additional US$ 50 million.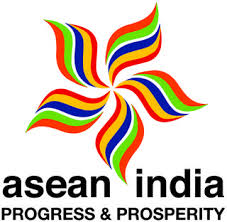 Beyond geopolitics and geo-economics, the cultural and spiritual connections impart a special flavour to ASEAN-India relations. Buddhism remains an enduring bond, which is being revitalised with the revival of NalandaUniversity into an international knowledge hub. ASEAN leaders are all praise for India's proposal to document civilisational ties by mapping Indian inscriptions along the Mekong river as well as documentation of shared cultural symbols. The ASEAN Studies Centre in Shillong promises to expand cross-border ties of trade, tourism and cultural exchanges.
Building on a quarter century of all-round expansion of relations, India and ASEAN are now looking to explore new frontiers and climb new peaks as they celebrate the silver jubilee of their dialogue partnership. As they look ahead to the next few decades of mutually empowering engagement, India and ASEAN must aim big, walk the talk and think strategically to fructify the dream of an Asian century. Positioning people at the heart of their blossoming relationship and shaping a balanced regional order amid shifts in the world order will be central to their shared journey.
— This article was first published in the November-December edition of India Perspectives.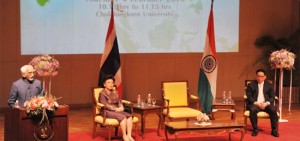 Amid the mutating geopolitical order in the Asia-Pacific region marked by the rise of China and India, Vice-President Hamid Ansari has underscored the 3C mantra of New Delhi's relations with ASEAN pivoted around "Commerce, Culture and Connectivity" and stressed the need for all countries to exercise "restraint" in protecting sea lanes of communication. The vice-president signalled a more proactive role by India in fructifying the vision of an ASEAN community and pushed for fast-tracking code of conduct on the disputed South China Sea.
Maritime security: Restraint on South China Sea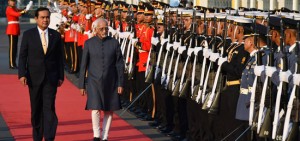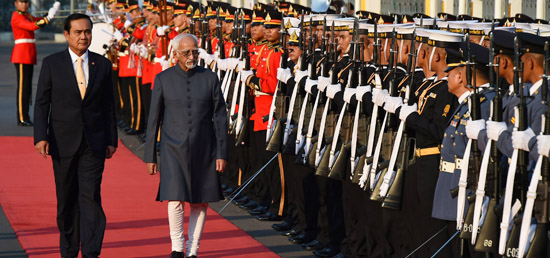 Maritime security and intensifying security cooperation across the spectrum between India and Thailand and ASEAN formed the overarching theme of Mr Ansari's visit to Bangkok, the first vice-presidential visit from India to Thailand in five decades. Issues related to defence and security figured prominently in discussions between Mr Ansari and Thai Prime Minister Gen. Prayut Chan-o-cha.
Taking a big-picture view in his lecture entitled "India, Thailand and ASEAN: Contours of a Rejuvenated Partnership," at Chulalongkorn University in Bangkok on February 4, the vice-president linked India's burgeoning relations with the dream of an ASEAN century and underlined that "India is ready to meet the expectations of our friends in the region and play a more pro-active role in the processes leading to the ASEAN Community." In this context, upgrading security cooperation will play a crucial role in investing this economic-focused relationship with greater strategic content. "We believe that all trade routes and the sea lanes must be protected from traditional and non-traditional threats and all countries using these international waters must act with responsibility and restraint," he said.  "As the countries in the ASEAN region strive for greater economic integration, the safety of sea lanes – critical for maritime trade and commerce, maritime security, and access to marine resources in accordance with accepted international norms, continues to assume greater significance."
Against the backdrop of competing sovereignty games by five claimants to parts or whole of South China Sea and the increasingly embittered power play between the US and China, the vice-president said that India "support collective efforts by ASEAN Member States and China to conclude the Code of Conduct to keep peace and stability in the region." The importance of freedom of navigation can't be overstated given the fact that more than 80 per cent of India's trade cargo, including oil imports, passes through sea lanes of communication in the Indian Ocean.
Similarly, the proliferation of a host of non-traditional threats such as piracy, smuggling, transnational crimes, drug-trafficking and "the spreading tide of extremism and terrorism" is set to push India and ASEAN closer to accelerate security cooperation across the spectrum.
"Thailand and India already have a robust cooperation in this area and I am glad that we have also taken steps to institutionalize such cooperation at the regional level."
ASEAN: Partner in India's resurgence
Most important, Mr Ansari evoked a forward-looking vision for enlisting ASEAN's proactive participation in India's seminal projects of national resurgence like Make in India, Skill India, Smart Cities and Digital India. "There is a special emphasis on India-ASEAN cooperation in our domestic agenda on infrastructure, manufacturing, trade, skills, urban renewal, smart cities and Make in India programmes."
"Connectivity projects, cooperation in Science and Technology development and people-to-people exchanges are to be the springboard for regional integration and co-prosperity."
Notes for an Asian Century
Wrapping up his address at the university, famous for promoting Indian studies, Mr Ansari spoke about the imperatives for building a more robust and diversified relationship between India and ASEAN and the extended India-ASEAN region.
"The rationale for a strong ASEAN-India Strategic Partnership is clearer than ever. As in the distant past when countries in this region and India shared robust trade links for mutual benefit and prosperity, today they have again emerged as key drivers of economic growth for the Asia-Pacific, and, indeed, the world."
"The economic and geo-political centre of gravity of the world has again shifted towards the Asia-Pacific, with the region showing unparalleled dynamism in economic, political, security and demographic terms. Today, as ASEAN and India stand at the dawn of a new era, time has come perhaps to reclaim our past heritage."
This is a soaring vision of dovetailing dreams and aspirations of 1.9 billion people, which encompasses one-fourth of humanity and account for a combined GDP of US $ 4.75 trillion. The sky is not even the limit, as the latest proposal by India to offer ASEAN neighbours its indigenously developed GAGAN GPS services suggests.
(Manish Chand is Editor-in-Chief of India Writes Network, www.indiawrites.org, a portal and e-magazine focused on international affairs and the India Story. He is part of the media delegation accompanying Vice-President Hamid Ansari to Thailand and Brunei.)

India's Act East policy will be in focus during the visit of Vice-President Hamid Ansari to Thailand and Brunei (February 1-5). The visit is expected to deepen and diversify India's economic and strategic ties with the two ASEAN countries.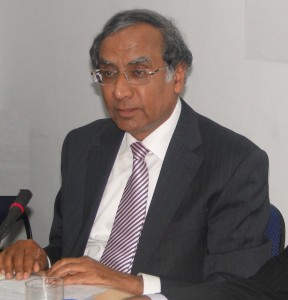 In an exclusive interview with Sridhar Ramaswamy of India Writes Network, Rajiv Bhatia, a former ambassador of India to Myanmar, author and writer on foreign policy issues, speaks about likely issues on the agenda during the vice-president's visit to Thailand and Brunei. Mr Bhatia, the author of "India-Myanmar relations: Changing Contours" and a former chief of Indian Council of World Affairs, is upbeat about the trajectory of India-ASEAN relations and its future potential.  Mr Bhatia is presently Distinguished Fellow at Gateway House: Indian Council on Global Relations, Mumbai.
(Excerpts from the interview)
Q. How do you look at the visit of Vice President Hamid Ansari to Brunei and Thailand? What will be key issues on the agenda? What outcomes can we expect?
A. This is a significant initiative taken by India. The basic purpose of the visit is to reach out to these important Southeast Asian countries. One can note that with this visit by the vice-president, all member states of the 10-nation ASEAN bloc would have been covered by high level visits between the President, Vice President and Prime Minister except the Philippines since May 2014. This indicates the concentrated activism of India's diplomacy in the region. During the Vice President's visit to Indonesia, he could not visit Brunei as scheduled due to logistical reasons.
In Thailand the focus would be on cultural cooperation, connectivity. In Brunei, which is a smaller country, the dialogue will cover all aspects of bilateral relationship.
When the Vice President is in Thailand, my personal view is that there could be a discussion on Myanmar, which is a neighbour to both countries. There are important changes taking place in this crucial ASEAN country. The Indian visitors would come back enlightened.
Q. How do you look at the trajectory of India-ASEAN relations in recent months? Which areas have seen visible progress?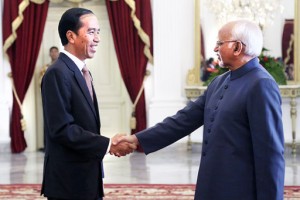 A. Two or three things can be factored in here. First, political understanding has deepened. Second, the focus by India on CLMV (Cambodia, Laos, Myanmar, Vietnam) countries. Third, the Indian government's initiative to pledge additional funding for connectivity projects. On the CLMV countries, there is an initiative called Special Purpose Vehicle (SPV) for supporting entrepreneurial projects between India and CLMV countries.
Q. How has India's 'Act East Policy' progressed under the Modi government?
A. Under the present government, ASEAN will continue being the central focus of India's Act East policy. India is also showing deepening activism by expanding cooperation with members of the ASEAN+6 countries particularly Japan, Australia, US and South Korea.
Along with economic cooperation, strategic cooperation in areas of defence, security and counter-terrorism is also deepening.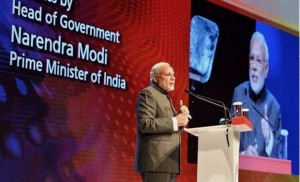 Q. Speaking of counter-terrorism, with the rise of the Islamic State in Southeast Asia, how do you see India enhancing cooperation in this area with ASEAN countries?
A. There is a perception in India that we have to increase cooperation at the level of exchange of intelligence sharing and learning through best practices. With respect to ideology, de-radicalisation has to be handled with care and responsibly. India does not believe that there are good terrorists and bad terrorists.
Q. What steps are India taking to expand security cooperation with Thailand and Brunei as well as ASEAN?
A. With Thailand and Brunei we will have to wait for the results of the visit. Certain progress has been with countries such as Indonesia and Australia during the earlier visits of Indian leaders to these countries. The results show cooperation is increasing gradually in accordance with agreements that were signed.
Q. How do you see the Regional Comprehensive Economic Partnership (RCEP) negotiations progressing? Is India having enough say in these negotiations?
A. RCEP is progressing gradually. The agreed deadline to conclude the negotiations is the end of 2016. There is a variable degree of enthusiasm. Some countries want it to move faster than it is happening at the moment. India has to strike a balance between regional integration and Indian business industry. At this stage, I am optimistic.
Q. Some Southeast Asian countries have tended to blame India for blocking progress in RCEP. What's their grudge? What's the way out?
A.  I am aware of such views of the ASEAN countries, and even some people in India may also have that view. But as I said, New Delhi has to balance internal and external factors. India is open to the flow of foreign technology and investments. To enhance initiatives such as 'Make in India', the government has to proceed with a degree of commitment and prudence.
KUALA LUMPUR: Selamat Pagi. Chasing the dream of a rainbow Asian Century, India's Prime Minister Narendra Modi touched down in his special aircraft at Bunga Raya airport in Kuala Lumpur on November 21 to begin a three-day visit to Malaysia that is set to galvanise the country's newly-christened Act East policy and open up new pathways of cooperation with this economically vibrant and strategic region.
Malaysia is the first stop of Mr Modi's two-nation tour that also includes Singapore, the largest ASEAN investor into India.
Mr Modi described Malaysia as "the core of India's Act East policy" and unveiled an ambitious economic and security agenda that will dominate his speeches and interactions at the 10thIndia-ASEAN summit and East Asia Summit, a grouping that comprises key actors in the region, including 10 ASEAN countries, Japan, China, South Korea, India, Australia, New Zealand, the US and Russia.
Business Diplomacy
Business diplomacy will be the reigning mantra as Mr Modi pushes for more robust linkages with the region that is setting new benchmarks in enterprise, ingenuity and innovation. "Our trade and investment flows are substantially growing. Yet, we want to further scale up our trade and economic ties. I will expand on the need for closer economic cooperation and investment opportunities in India at the ASEAN Business and Investment Summit…," Mr Modi said in a series of posts on his Facebook page. This desire for economic upgrade will be reflected in his address at the ASEAN Business and Investment Summit at Hotel Shangri-la in the Malaysian capital on November 21.
Mr Modi's Day 1 in Kuala Lumpur is packed with back-to-back meetings that includes address to the India-ASEAN summit at the Kuala Lumpur Convention Centre, bilateral talks with the leaders of China, Japan and New Zealand and attending the gala dinner for the region's leaders hosted by Malaysian Prime Minister Najib Razak.
Placing India's burgeoning ties with the ASEAN in the larger context of an unfolding Asian resurgence, Mr Modi underlined that robust India-ASEAN ties will give great impetus to our collective dream of making this century an 'Asian Century.
Shadow of Terror
The promise of an Asian Century will, however, be contingent on sustaining peace and security in the region, which is facing new threats from the twin evils of extremism and terrorism. In the aftermath of the horrendous Paris terror attacks, terrorism and the febrile situation in the Middle East have zoomed on top of the agenda of ASEAN and EAS summits. Malaysia has deployed around 7000 police personnel to ensure that the summits are not derailed and overshadowed by acts of terror. The security has been tightened after a leaked police memo warned 10 suicide bombers had managed to sneak into the capital city.
With India being a recurrent victim of terror, the Indian leader is expected to make a strong pitch for enhancing regional counter-terror cooperation and pitch for the adoption of Comprehensive Convention to Combat Terror. In his statement marking his arrival in Kuala Lumpur, Mr Modi stressed that the twin summits are being  "being held at a critical juncture" and will focus on "pressing security issues". "The looming threat of terror and the prevailing situation in West Asia will also be a part of the discussions," he stressed.
The regional summits in Kuala Lumpur have coincided with the adoption by the U.N. Security Council of a French-sponsored resolution calling on all nations to redouble and coordinate action to prevent further attacks by Islamic State terrorists and other extremist groups.
The Islamic State group, says the resolution, "constitutes a global and unprecedented threat to international peace and security" and expresses the council's determination "to combat by all means this unprecedented threat."
Despite economic turbulence at home and a pushback on South China Sea by the US, China's president Xi Jinping has not lost the capacity to surprise.
As part of his neighbourhood diplomacy he reached out to Vietnam and Taiwan last week.
While experts have different interpretations for Xi's motives, most are agreed that the principle aim is to ensure that the US-led coalition in East Asia does not solidify.
The moves come in the wake of a US Freedom of Navigation Patrol (FONOP) which defied Chinese sovereignty claims built around artificial islands in the South China Sea late last month.
Xi's visit to Vietnam, which began on Thursday, was the first by a Chinese president in almost a decade, was accompanied by a swing through Singapore which featured a meeting with Taiwanese President Ma Ying-jeou, the first between leaders of the two rival Chinese republics since 1945.
In Vietnam, where Xi addressed the National Assembly, the two sides agreed to build a "totally trustworthy" relationship and maintain peace at sea.
Xi emphasised the strong party-to-party ties that the two countries enjoy.
Earlier this year, Vietnam's Communist Party General Secretary Nguyen Phu Trong became the first Vietnamese party chief to visit the US.
Vietnam has signed defence cooperation agreements with Washington and is also a part of the US-led Trans Pacific Partnership trade pact.
Interestingly, on the same day that Xi spoke to the National Assembly, the Japanese defence ministry announced that its navy had been invited by Vietnam to participate in exercises and use the Vietnamese naval facility at Cam Ranh Bay.
The Vietnamese are carefully balancing their ties. At one level they maintain healthy party-to-party ties with China and seek to boost trade and investment from China, on the other they want to build better ties with the US, Japan and India to offset the Chinese who contest their claim to several South China Sea islands.
As for Taiwan, the Chinese goals appear to be different since Taipei is the original author of the Nine Dash Line which has caused all the problems in the South China Sea.
Xi's decision to hold talks with the Taiwanese president is aimed heading off trouble with the near certain election victory of Tsai Ing-wen, the head of the Democratic Progressive Party in next year's polls.
The DPP takes a pro-independence stand. By seeking to stabilise interactions between the two, China draws Taiwan into a closer embrace, an important economic partner of China, whose strategic location makes it important element in the US-led containment of China.
The Indian and Chinese positions on the South China Sea issue are sufficiently ambiguous for China's foreign affairs spokesperson Hua Chunying to urge India, which she did on Thursday, to play a constructive role on the issue.
She was responding to a call by Defence Minister Manohar Parrikar for a "peaceful resolution of the dispute" made at the meeting of the ASEAN plus defence minister's meeting in Kuala Lumpur on Wednesday.
Parrikar had expressed concern at the recent developments, in particular the FONOP.
India has repeatedly insisted that it supports the freedom of navigation in international waters and the right to passage and overflight in accordance with the United Nations Convention on the Law of the Sea (UNCLOS) which both Beijing and New Delhi have ratified.
China insists that it will not abrogate the freedom of navigation by civilian ships and aircraft in the South China Sea, which it claims in its entirety.
New Delhi has also accepted Vietnam's invitation to explore oil blocks in the areas of South China Sea it claims.
Two months ago, a Chinese newspaper specifically warned India against beginning oil exploration activities in the regions it said were part of Chinese exclusive economic zone.
New Delhi and Hanoi have also stepped up their naval cooperation. During the visit of Prime Minister Ngyuen Tan Dung last year, the two countries signed an agreement to provide Vietnam with naval vessels through a $100 million line of credit.
What we are witnessing is a complicated geopolitical game in which China and the US are fighting for ascendancy in the strategically important South China Sea and the East Sea.
Beijing has made many peace overtures to the ASEAN, even while steadfastly maintaining its maritime claims.
On the other hand, the smaller South-east Asian nations depend on the US to push back against China.
The engaging feature of all this is that all the players are deeply economically engaged with each other.
There are question marks before the US' staying power and many of the players continue to hedge their bets.
Indeed, a close examination of the Indian position, too, reveals that New Delhi has no intentions of making any significant political commitments to its "Act East" policy.
(The writer is a Distinguished Fellow at Observer Research Foundation, Delhi)
Courtesy:ORF– New Delhi doesn't seem committed to its own Act East policy
Ahead of the ASEAN summit in Kuala Lumpur in November, India has pitched the development of its northeastern states at the heart of its Act East policy.
In a meeting with governors of the Northeast states in New Delhi, External Affairs Minister Sushma Swaraj briefed them about different aspects of India's 'Act East Policy' (AEP) and explained how it impacted India's Northeastern states.
"The Northeast is a natural partner in India's 'Act East Policy', being our land bridge to Association for South East Asian Nations (ASEAN), and the Act East Policy is a means to strengthen the stability, economy and prospects of our North Eastern region," said Mrs Swaraj.
A slew of cross-border connectivity projects, under implementation or discussion, which would link the Northeast to the wider region including Myanmar, Bangladesh, Thailand and even Cambodia, Lao PDR and Vietnam were discussed. The minister discussed issues of border trade and integrating Northeast with enhancing capacity building and facilitating greater people-to-people exchanges.
The meeting of the region's governors came in the wake of a specific recommendation in the Conference of Governors chaired by President Pranab Mukherjee in February.
New Delhi is looking to fast-track implementation of India-Myanmar- Thailand trilateral. India, Myanmar and Thailand have agreed to facilitate efficient road transport in the sub-region which will help in creating an institutional mechanism for integration of South Asia and Southeast Asia. At the Secretary-level talks in Bengaluru in June, a consensus was reached on the text of the pact.
Once implemented, the sub-region will get access to the larger ASEAN market through seamless passenger and cargo movement. India-Myanmar-Thailand road link is of strategic importance and has been designed to bridge economies in the ASEAN and SAARC regions.
The road which connects Moreh in Manipur to Mae Sot in Thailand via Mandalay in Myanmar, will ensure that India's eastern border is opened to a new bus route from Imphal to Mandalay, enabling travellers to board a bus from Manipur's capital to reach Mandalay in just over 14 hours.
The 3200-km road link from Moreh (India) to Mae Sot (Thailand) is expected to be upgraded by 2018. The connectivity of India, Myanmar, Thailand along with the sub-regional connectivity of Bangladesh, Bhutan, India, Nepal via the Northeast is likely to improve intra-regional trade by nearly 60 per cent.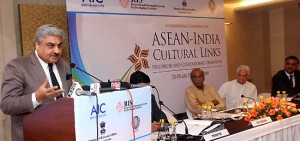 India's Act East policy is not simply strategy and business. Taking a long-range view, New Delhi is planning to pitch multifarious cultural linkages to the fore as it moves to transform and reinvigorate this crucial relationship.
Ahead of the next India-ASEAN summit in Malaysia, India has underlined the importance of bolstering cultural linkages to impart a greater resonance to its burgeoning relationship with this enterprising and vibrant region.
Speaking at an international conference on "ASEAN-India Cultural Links: Historical and Contemporary Dimensions" in New Delhi on July 23, Mr Anil Wadhwa, India's seniormost diplomat handling the region, spoke about ancient cultural linkages that bind India and Southeast Asia.
"India and ASEAN are today at the threshold of a qualitatively more substantive and reinvigorated relationship. As we work to give shape to our Plan of Action for the period 2016 to 2021, setting new goals to move the ASEAN-India Strategic Partnership forward, we not only aim to strengthen the third pillar of our engagement, i.e. the socio-cultural pillar, but also wish to bring it to the forefront of our relationship."
Underscoring the need to blend political, security and economic cooperation with more vigorous cultural and intellectual exchanges, Mr Wadhwa said that "the destinies of South-East Asia and India have been linked, almost inextricably, for the past two millennia."
"As the two sides work to bolster their relationship, especially against the backdrop of India's renewed commitment to ASEAN with its action-driven and result-oriented 'Act East Policy,' we also wish to concurrently stimulate intellectual exchange on the historical and contemporary socio-cultural linkages that bind us, enabling us to acquire a better understanding of our shared heritage and histories."
"We recognise that political-security and economic cooperation between India and ASEAN must go hand in hand with better understanding between our peoples and deeper integration of our societies."
ASEAN has become India's fourth largest trading partner with bilateral trade crossing $80 billion. But more than business, it's culture that accounts for strong bonding between people of India and ASEAN. From the famed Angkor Wat temple in Cambodia and My Som temple complex dedicated to Lord Shiva to the City of Vishnu in Myanmar and performances of Ramayana on Bali beaches, cultural and spiritual connections forged through Buddhism and Hinduism continue to animate India's blossoming relations with ASEAN.
The revival of Nalanda University, the ancient seat of learning, has now become a showpiece project of ASEAN and epitomises age-old cultural and spiritual linkages between India and Southeast Asia region. India has signed pacts with several ASEAN and East Asian countries to make Nalanda University an international knowledge hub.