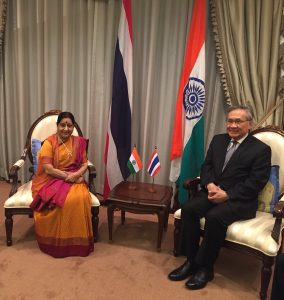 It's the Act East season in India. Ahead of the India-ASEAN summit in Delhi which will mark the silver jubilee of this burgeoning partnership, India's External Affairs Minister Sushma Swaraj has embarked on a three-nation tour of Southeast Asian countries, including Thailand, Indonesia and Singapore.
The minister's ASEAN trip will focus on deepening political, defence and economic ties with these countries that are dynamic economies and have a significant Indian-origin population.
Swaraj reached Bangkok, the first stop of her tour, on January 4 where she held wide-ranging talks with her Thai counterpart Don Pramudwinai. Issues relating to connectivity, security and cultural cooperation figured prominently in the talks. Thailand will be the coordinator country for India-ASEAN relations in 2018.
Indonesia will be her next stop, where she will co-chair the 5th meeting of India-Indonesia Joint Commission with her Indonesian counterpart, Ms. Retno Marsudi. They will also jointly inaugurate the second meeting of ASEAN-India Network of Think Tanks. Recently, the 'India Culture Week' concluded at the central public square in Bandung on December 31 with a grand Indian music and dance performance that was attended by more than 3,000 local citizens and art lovers in Bandung.
The highlight of her Singapore visit will be the Regional Pravasi Bharatiya Divas (PBD) of ASEAN countries. Themed "Ancient Route, New Journey: Diaspora in the Dynamic ASEAN-India Partnership", the two-day conference will see top leaders and businessmen discuss issues like start-ups, cyber security and disruptive technologies in manufacturing. Writers' and film festival, art and photo exhibition, along with Ayurveda and yoga workshops, will also be major attractions.
In a unique gesture, India has invited the leaders of all 10 ASEAN countries to participate in the Republic Day celebrations, which underscores the growing salience of the region in India's foreign policy calculus.
Connectivity, business, anti-terrorism and maritime security have been key themes dominating India-ASEAN dialogues in recent times. The centrality of ASEAN in New Delhi's Act East policy was the focus in Prime Minister Narendra Modi's address at the ASEAN-India and East Asia Summits held in November in Manila and was also demonstrated at the ASEAN India Connectivity Summit (AICS) that India hosted in December. Amid China's growing assertions in the region, ASEAN countries are increasingly looking at India to play a bigger role in shaping an inclusive regional architecture.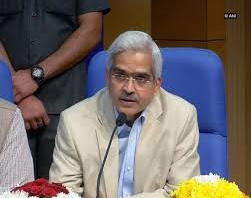 In a boost to India's Act East policy, Myanmar has formally become a full member of South Asia Subregional Economic Cooperation (SASEC) programme of Asian Development Bank (ADB), becoming the seventh country to join the grouping.
The SASEC programme of ADB was formed in 2001 in response to the request of Bangladesh, Bhutan, India and Nepal to assist in facilitating economic cooperation among them. Sri Lanka and Maldives joined the sub-regional grouping in 2014.
Addressing a meeting of ADB in New Delhi on April 1, Shaktikanta Das, Secretary, Department of Economic Affairs, Ministry of Finance of India, said that the development of multi-modal connectivity between the Northeast region of India, Bangladesh and Myanmar has the potential of unleashing tremendous economic energy in the sub-region.
He noted that Myanmar is key to realizing greater connectivity and stronger trade and economic relations between SASEC sub-region and the countries of East and Southeast Asia and that Myanmar's membership in SASEC can offer a host of opportunities for realising synergies from economic cooperation in the sub-region.
SASEC member-countries recognise that most of SASEC's multimodal connectivity initiatives include Myanmar as road corridors in Myanmar provide the key links between South Asia and Southeast Asia and ports in Myanmar will provide additional gateways to the landlocked North Eastern region of India, Mr Das said.
SASEC's energy connectivity and energy trade prospects will be enhanced with the inclusion of Myanmar, involving its substantial resources of hydropower and natural gas, he said.
Since early 1990s, India has been in the forefront of efforts to economically integrate Southeast Asia by promoting sub-regional groupings like Bay of Bengal Initiative for Multi-Sectoral, Technical and Economic Cooperation, Bangladesh-Bhutan-India-Nepal initiative and Bangladesh, India, China, Myanmar (BICM) with the last two being purely aimed at fostering physical connectivity. India has been championing the cause of Myanmar as a bridge between South Asia and Southeast Asia.
Myanmar was accorded an observer status at SASEC in 2013 when ADB's annual meeting was held in India and has been participating in annual SASEC Nodal Officials' meetings as an observer since 2014. It was invited by the participating countries of SASEC countries to become a full member in 2015.
Bangladesh, Bhutan, India and Nepal comprise the South Asia Growth Quadrangle (SAGQ), formed in 1996, as a vehicle for accelerating sustainable economic development through regional cooperation. As a project-based partnership, the SASEC programme has been helping to enhance cross-border connectivity, facilitate faster and more efficient trade and promote cross-border power trade. Maldives and Sri Lanka joined SASEC in 2014.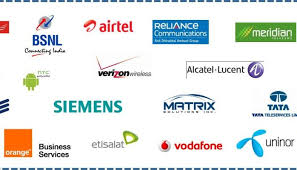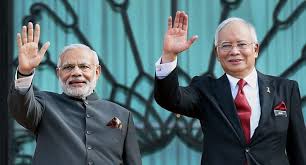 India's Act East policy is set to get a big boost with a spate of high-profile visits from the ASEAN countries lined up in coming weeks and New Delhi looking at making a vital breakthrough in the huge telecom market of Southeast Asia with a population of 600 million.
Vietnam's Foreign Minister and Vice President are expected to visit India and so is Malaysia's Prime Minister NajibRazak followed by Malcolm Turnbull, the prime minister of Australia which is a member of the 18-nation East Asia Summit.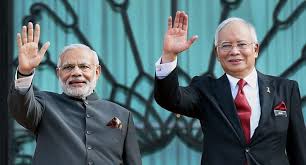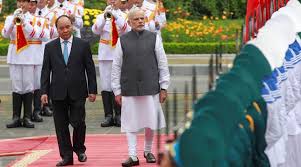 The renewed spate of India-ASEAN engagement assumes significance as the security dynamics in Southeast Asia and East Asia in the wake of Donald Trump becoming the American president are yet to take a clear shape. With uncertainty over continuation of Barack Obama's "pivot Asia" under Trump, especially after his scrapping of Trans- Pacific Trade Partnership, ASEAN countries are expected to increasingly look at partnering India in a wide range of areas including security in the face of an assertive China. Trade and investment will continue to remain central to India-ASEAN economic cooperation landscape.
Cashing in on telecom biz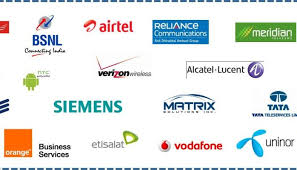 In fact, 2017 began with India's efforts to prise through the ASEAN market for Indian telecom equipment and services exports. Telecom products and services are areas where India has a distinct edge over other competitors as far as cost and quality are concerned.
It is with this aspect in mind that India's state-owned Telecom Equipment and Services Export Promotion Council (TEPC) organised an inter-ministerial meeting between Telecom Ministers of ASEAN countries and India in New Delhi on February 20.
Minister of State for Communications (Independent Charge) Manoj Sinha led the discussions from Indian side with telecom ministers, senior government officials and industry leaders from Bangladesh, Cambodia, Laos, Indonesia and Bhutan.
Inaugurating the discussions, Mr Sinha said India's expertise in taking affordable technologies to remote corners in ASEAN can be leveraged by countries of that region in their rollout of digital connectivity initiatives.
"I can assure you, we will do whatever is required, for Indian products and services to become the first choice for your telecom needs," he said, and pointed to India's flagship programmes like Digital India, Make in India and Bharat Net broadband project to drive home the experience of taking technology to remote corners at affordable price.
The Indian government has expressed a keen interest to partner with ASEAN countries in enabling digital connectivity between India and ASEAN and also for spurring broadband within ASEAN countries. "These digital connectivity projects are of strategic importance and can have a transformative impact on the economy and cooperation between ASEAN and India," an official statement said.
In a bid to enter the ASEAN market, India has committed to providing financial as well as technological support for projects that could include-high-speed fiber optic networks, digital villages, rural broadband, national knowledge network, secured communication networks and telecom training and skill development.
To showcase Indian companies' world-class products and solutions for customers in ASEAN region who have requirements similar to India, TEPC is organizing its flagship event "India Telecom 2017: An Exclusive International Business Expo" on February 21-22 in New Delhi. The event will witness more than100 foreign high profile ICT industry delegates from more than countries.
(Pallab Bhattacharya contributed inputs for this article)
India's Prime Minister Narendra Modi and his Japanese counterpart Shinzo Abe were staying in the same hotel in Hangzhou for the G20 summit, and may have engaged in ritualistic pleasantries, but with China looking on, they will meet in Vientiane for a substantive bilateral meeting.
In a delicate geopolitical game, after engaging China's President Xi Jinping in Hangzhou, PM Modi will now turn to India's trusted strategic partner for support on the country's crucial development agenda in which Tokyo has emerged as New Delhi's prime partner. Significantly, Mr Xi and Mr Abe also met briefly on the sidelines of the G20 summit, signalling prospects of a thaw in strained bilateral relations between the two estranged rivals.
The meeting between PM Modi and his Japanese counterpart takes place against the backdrop of the continuing churn in the South China Sea and the festering instability in the region. The two leaders are expected to review the ongoing India-Japan partnership in promoting maritime stability in the conflicted region. China managed to keep the South China Sea off the G20 agenda, but the issue will figure on the agenda of ASEAN and East Asia summits.
Japan, the only nation to be bombed by nuclear weapons, has declared support for India's membership of the Nuclear Suppliers Group despite the nation's strong non-proliferation sensitivities. In the meeting in Vientiane, Mr Abe is expected to reiterate support for India's NSG bid and promote it with other friendly nations.
China containment?
The meeting between Mr Modi and Mr Abe, who have forged a personal chemistry and special relationship, will be watched closely in Beijing for obvious reasons. China suspects India to be locked into a containment game with Japan and the US, a perception that has been repeatedly countered by New Delhi. The US, Japan and India have upgraded their trilateral meeting to the ministerial level, signifying their focus on deepening trilateral cooperation on development as well as strategic issues. Japan's induction as a permanent member in the Malabar exercise indicates that the burgeoning defence relationship between New Delhi and Toyo is set to scale new frontiers in days to come.
Building upon outcomes during PM Modi's visit to Japan in 2014 and the visit by Mr Abe to New Delhi in December 2015, the two leaders are expected to discuss fast-tracking Japanese investments in India and review progress in launching two iconic projects: the bullet train and Delhi-Mumbai Industrial Corridor (DMIC). The talks in Vientiane will also firm up the agenda for Mr Modi's visit to Tokyo towards the end of the year for annual summit meeting with his Japanese counterpart.
Meeting with Obama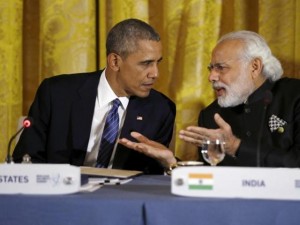 In Vientiane, Mr Modi will also hold a bilateral meeting with US President Barack Obama. Mr Modi met Mr Obama for a brief pull aside talk in Hanzhou, with Mr Obama lauding the Indian leader for the passage of the path-breaking Goods and Sales Tax. The two leaders will have substantive discussions in Laos, with India's membership of the NSG topping the agenda. This is expected to be the last meeting between the two leaders before Mr Obama demits the office. The US holds the key to India's NSG membership, and with China still ambivalent about supporting India, the discussions between Modi and Obama should map the way forward for fast-tracking India's membership into the elite nuclear club.
Act East
India will focus on enhancing physical and digital connectivity with the Southeast Asian nations and leverage the modern interconnected world for the mutual benefit, said Mr Modi ahead of his participation in the 14th ASEAN-India Summit and the 11th East Asia Summit in Vientiane, the capital of Laos. "ASEAN is a key partner for our 'Act East' policy, which is vital for the economic development of our Northeastern region, he said in a statement ahead of his two-day visit that begins on Wednesday. "Our strategic partnership with ASEAN is also important for safeguarding and promoting our security interests and countering traditional and non-traditional security challenges in the region," he said.
Underlining that East Asia Summit is the premier forum for discussions on the challenges and opportunities before the Asia Pacific region. "Our engagement and approach can be best encapsulated in just one word – connectivity."
"We wish to enhance our physical and digital connectivity; to see greater people to people links; to strengthen our institutional linkages; and, to leverage the modern interconnected world for the mutual benefit of all our people," the prime minister said.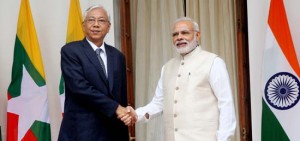 India's Act East policy is set to be in full flow over the next few days, with substantive talks between the leaders of India and Myanmar setting the tone for New Delhi's enhanced engagement with ASEAN and East Asian countries.
The first full-spectrum talks between Prime Minister Narendra Modi and Myanmar's President Htin Kyaw in New Delhi on August 29 will be followed by Mr Modi's bilateral visit to Vietnam and his participation in ASEAN and East Asia summits in Laos.
In the first high-level engagement with the new government of Aung San Suu Kyi's National League for Democracy, Mr Modi's wide-ranging talks with the Myanmar leader culminated in the signing of four pacts, with India declaring full support to the Southeast Asian country for upgrading its infrastructure. The four pacts encompassed cooperation in connectivity, medicine and renewable energy. "Let me assure you that at every step of the way 1.25 billion people of India will stand by you- Both as partners and as friends," Mr Modi said after the talks.
"My current visit to India is aimed at enhancing the traditional ties of friendship between the two governments," Mr Htin Kyaw said. "We thank the people of India for supporting our ongoing reform process and efforts to achieve peace and national reconciliation," he said.
Focus on counter-terrorism
The focus was on enhancing cooperation in realms of security and connectivity. The pact will enable the two countries to actively cooperate to combat the common challenges of terrorism and insurgent activity in the region and bring them closer in a security partnership. "We recognised that our security interests are closely aligned. And, we agreed on the need to remain sensitive to each other's strategic interests and concerns. To this end, President and I agreed to work together for the safety and security of our people," said Mr Modi.
The joint statement underlined the commitment of both countries to continue following the policy of not allowing any insurgent group to use their soil for hostile activities against the other side. The two sides also decided to step up Maritime Security Cooperation in the Bay of Bengal.
The connectivity pact signed on August 29 he construction of 69 bridges, including approach roads along the Tamu-Kyigone-Kalewa section of the trilateral highway in Myanmar. Another pact involves the construction and upgradation of the Kalewa-Yagyi road section, also part of the trilateral highway.

BANDAR SERI BEGAWAN: The first vice-presidential visit from India to Brunei has culminated in a template for transforming ties between the two nations, with the energy-rich Southeast Asian country signing a defence pact and pushing for a bigger role for India in ASEAN and the extended region.
The joint plan to impart a strategic dimension to bilateral relations was telescoped in the signing of an important defence cooperation pact, which envisages, among other things, an intensification of joint military exercises and closer cooperation between the defence industries of the two countries.
The pact was signed after delegation-level talks between India's Vice-President Hamid Ansari and Brunei's Crown Prince Haji Al-Muhtadee Billah at the majestic Empire Hotel in Bandar Seri Begawan, the leafy green capital of Brunei, on February 2. Two other pacts on promoting health cooperation and spurring sports and youth exchanges were also signed after the traditional Muslim prayers.
Betting on India: Brunei upbeat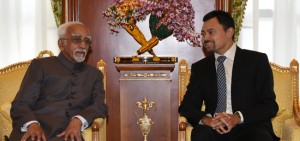 The signing of these pacts is set to infuse a new energy in India's relations with Brunei, which had not loomed large on the country's diplomatic horizon except in the context of around $1 billion oil imports. What's more important is a visible enthusiasm on part of Brunei's rulers about bolstering strategic and economic ties with Asia's second largest economy, which is increasingly being seen by ASEAN as an emerging power of promise and a balancer in the region.
In his interactions with Mr Ansari, Brunei's Sultan Haji Hassanal Bolkiah and Crown Prince, the two most powerful men in the sultanate of Brunei, praised the 11,000-strong Indian community for their hard work and excellence and conveyed the desire to deepen and diversify ties with New Delhi.
"Brunei wants to expand relations with India. They are all praise for Indian professionals, doctors and teachers," said Mr Anil Wadhwa, Secretary (East) and India's seniormost official dealing with the region.
South China Sea: On the same page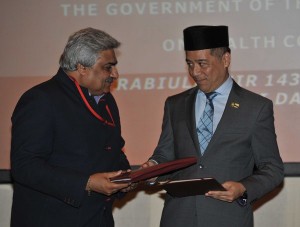 The signing of the defence pact is significant coming as it does amid the flux in the region and festering territorial disputes around South China Sea. With China launching a massive outreach to ASEAN countries, this important step by India signals a more proactive India standing up vigorously for freedom of navigation and defence of global maritime commons. Not surprisingly, South China Sea, which has seen a fresh sparring match between the US and China and increasingly assertive stance by countries like Vietnam, figured prominently in discussions, with the two sides advocating the primacy of international law in resolving the dispute peacefully through dialogue. "Both sides are on the same page (on South China Sea). The issue should be resolved peacefully through dialogue and by adopting code of conduct," Mr Wadhwa said.
"Brunei supports current negotiations on a Code of Conduct. They (Brunei) feel that the issue should not be internationalised beyond a point," said Mr Wadhwa. Unlike other claimants to parts or whole of South China Sea like Vietnam and the Philippines, Brunei has maintained a more moderate posture and reposed faith in the powers of diplomacy to resolve this long-standing dispute.
Against the backdrop of proliferating terror syndicates across West Asia, South Asia and Southeast Asia with incestuous linkages, the two sides also explored prospects of deepening counter-terror cooperation. The discussions focused on misuse of IT and internet for terrorism through attempts at online radicalization by extremist groups.
Besides strategic and trans-national issues, India and Brunei also explored modalities to intensify and diversify their economic cooperation that has been dominated by hydrocarbons. With oil prices plunging to an all-time low, Brunei, which depends on hydrocarbons for more than 90 per cent of its revenues, has been hit badly like other oil-importing countries, and is looking to rope in India as an important partner in its bid to diversify its economy. In this context, the two sides discussed a plan by India to set up a production facility for fertilisers in Brunei by making use of local gas, which will export urea and fertilisers to India. The success of the joint venture in Oman has set a robust precedent for such a project to go ahead. An investment delegation from India would be visiting Brunei soon to explore this proposal, Mr Wadhwa said.
Asian Century: Weaving India-ASEAN win-win web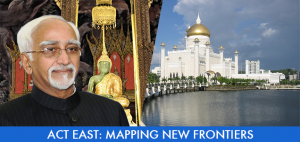 The net takeaway of the vice-president's visit to Brunei is a reinvigoration of strategic and economic ties with Brunei, and placing this relationship in the larger context of the centrality of ASEAN as a driver of the ongoing Asian resurgence. With this trip by Mr Ansari to Brunei, India's prime minister, president, vice-president and foreign minister between them would have visited all ASEAN countries except the Philippines. One can expect India's Act East policy to acquire more depth and content in days to come, as Mr Ansari has said.
Alluding to the upgrade of India-Brunei relations and the metamorphosis of New Delhi's Look East policy into Act East policy under the Narendra Modi government, Mr Ansari underlined that the coming months will see a greater economic integration and cultural familiarity between India and ASEAN countries. He linked up the Act East policy with the promise of an unfolding Asian century. India and Brunei have been neighbours for centuries. "As part of Act East policy, a great deal of activity is underway. This will bring India and Brunei closer and Inia and ASEAN closer," the vice-president said at a reception for the Indian community after the talks.
(Manish Chand is Editor-in-Chief of India Writes Network, www.indiawrites.org, a portal and e-magazine focused on international affairs and the India Story. He is part of the media delegation accompanying Vice-President Hamid Ansari to Brunei and Thailand)
India's External Affairs Minister Sushma Swaraj's first official visit to China earlier this month (February 1-3) came on the heels of US President Barack Obama's sojourn to India that saw a breakthrough in the Indo-US relations after a period of relative stagnation. Notwithstanding China's reservations on some aspects of the Obama-Modi joint statement, Beijing extended exceptional warmth to the Indian minister and also signalled a nuanced change in its attitude towards India. Going by some of the deliverables that Ms Swaraj brought home, one should credit her maiden visit with considerable success.
Ms. Swaraj went to China with many objectives. First, the visit was propelled by the Modi government to intensify what it calls the "Act East Policy". It should be noted that Ms Swaraj had earlier visited countries like Vietnam, Myanmar and South Korea with the same purpose of showing the Modi government's deep interest in strengthening India's ties with Asian countries. Another purpose of her China trip was to prepare the groundwork for Prime Minister Modi's official visit to China in May this year. In that process, she was also supposed to allay Beijing's strategic concerns by assuring that India's increasing proximity to the US was not directed against any third country and that India was firmly committed to an open and inclusive architecture in the Asia-Pacific region. During her talks with Chinese leaders, Ms Swaraj proposed the following six-point template for promoting the bilateral relations — an action-based approach; broad–based bilateral engagement; Identifying new areas of cooperation; expanding strategic communication; fulfilling common aspirations to usher in Asian century and setting up of industrial parks and projects in India that would contribute to Mr Modi's "Make in India" programme.
One of the highlights of her visit was that Chinese President Xi Jinping made a rare gesture by breaking the protocol and meeting Ms Swaraj. President Xi expressed a strong desire that both countries should "grab the opportunity of the century" by working together with their development strategies. They knew that the real stumbling block for any major breakthrough in the bilateral ties was the lingering border issue. Even when President Xi visited India in September last year, the sudden intrusions of the Chinese troops in the Eastern Ladakh area vitiated the good atmosphere generated by his visit. While the Chinese side sought to downplay the incident by saying that such incidents occurred due to the undemarcated border, Prime Minister Modi raised serious concerns over the issue with Mr Xi. Stressing that peace on the border formed the foundation of the bilateral relations, Mr Modi also sought clarification on the 'line of actual control' which separates the two countries. It is a fairly long time since the two respective designated official negotiators met to take forward the border negotiations. However, Ms Swaraj was able to get the green signal for holding a fresh round of talks soon, perhaps by the end of the month.
Going by the general mood on both sides not to hand over this unresolved issue to the next generation, there seems to be a certain seriousness to address it with a sense of urgency. This has been corroborated by India's National Security Advisor and chief negotiator Mr Ajit Doval and his Chinese counterpart and State Councillor Mr Yang Jiechi who had met on the sidelines of the Munich Security Conference on February 7. Both stressed the need for pushing forward the negotiations and effectively maintain peace and safety of border areas. Mr Doval and Mr Jiechi are scheduled to hold the eighteenth round of border talks soon. It is nice to note Ms. Swaraj's remark that the leaders of both countries had the "political will to think out of the box" to find a solution to the issue.
During the visit, Ms. Swaraj also participated in the 13th China-Russia-India trilateral foreign ministers' meeting which gave her a good opportunity to interact and exchange views with Russia's Foreign Minister Sergey Lavrov and Chinese Foreign Minister Wang Yi on a range of regional and global issues. That both China and Russia showed their willingness to support India's admission to the APEC as well as India's full membership of the Shanghai Cooperation Organisation was a major takeaway for India. On the question of India's permanent membership of the UN Security Council, they said they appreciated India's aspirations to play a greater role in the UN. Calling for collectively combating terrorism, their joint statement said that religious, racial and ethnic divisions were no justification for terrorism and pledged to crack down on those who financed and gave refuge to terrorists.
After Ms Swaraj's successful visit which managed to create a certain degree of 'warmth' in China's attitude towards India, now all eyes will be on Mr Modi's visit to China in May. But before that the border talks that are going to be held soon will play a key role in determining the course of events.
(Prof. K.V. Kesavan is a Distinguished Fellow and Vindu Mai Chotani a Research Assistant at Observer Research Foundation, Delhi)
Courtesy: ORF