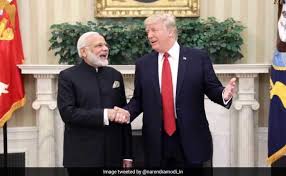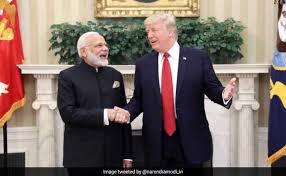 Initial anxieties about how President Donald Trump's volatile policy postures and nationalist agenda will impact the India-US relations have now become muted. PM Modi's visit to the US, followed by Washington's greater receptivity towards New Delhi's concerns on terrorism and Afghanistan, has infused a new dynamism in India-US relations, says Meera Shankar, India's former ambassador to the US in an article written exclusively for India and World, a pioneering magazine focused on international relations
The election of Donald Trump as President of America brought new uncertainties in India-US relations. His "America First" approach and call for strong trade action to protect American jobs from being shipped overseas promised fresh trade frictions and the lack of clarity on the US's role in the Asia-Pacific raised questions whether the Strategic Partnership would be diluted in favour of a more transactional approach. Today, eight months down the road and following Prime Minister Modi's visit to the US in June, 2017, the India-US Partnership is on course, centred on shared interests in countering terrorism, managing a more assertive China and shaping a balance conducive to peace and stability in the broader Asia-Pacific region.
Today, months down the road and following Prime Minister Modi's visit to the US in June, 2017, the India-US Partnership is on course, centred on shared interests in countering terrorism, managing a more assertive China and shaping a balance conducive to peace and stability in the broader Asia-Pacific region.
Afghanistan Connect
This was dramatically underlined in President Trump's articulation of his new policy on Afghanistan and South Asia in which he agreed to (reluctantly) increase US troops in Afghanistan. He also made it clear that the US policy would not be based on timelines for withdrawal but on conditions on the ground and vowed to remove operating restrictions on US troops and expand authority for counter-terrorist operations. He reaffirmed the continued commitment to build Afghan capabilities and warned Pakistan to act against terrorist safe havens there, cautioning that "no partnership can survive a country's harbouring of militants and terrorists who target US Service members". There were, however, few details on how the US will concretise its new approach to Pakistan and what instruments it will use.
Strengthening the US' strategic partnership with India would be a key element of the new policy. Trump called on India to play a bigger role in Afghanistan, especially in the field of economic assistance and development. He declared the US commitment to work together with India for "pursuing their shared objectives for peace and security in South Asia and the broader Indo-Pacific region". Coming, as this did, after prolonged silence on Afghanistan and President Trump's declared scepticism on military entanglements abroad, the policy brought new clarity in the Trump Administration's approach. This has been welcomed by the Indian government which has been concerned that a vacuum in Afghanistan, and the resultant chaos, could lead to a sharp resurgence in jihadi forces there.
New Vistas: 2+2 Dialogue
The Afghan policy followed the announcement that India and the US would enhance their Strategic Dialogue through a new 2+2 format, possibly hiving off the Commercial Dialogue as a separate forum.
Counter-terrorism cooperation has strengthened in recent years, focussing on better sharing of information and intelligence cooperation, capacity building and technology up-gradation. A process of consultations on designation of terrorist organisations has been put in place. The Trump administration has been far more forthcoming on India's concerns. The US has, for the first time, designated a Kashmir centric group, Hizb-ul-Mujahideen, and its leader, Syed Salahuddin, as a foreign terrorist organisation. Apart from the financial sanctions that this would entail on the part of the US, of significance is the removal of the cloak of political legitimacy which the Hizb claimed for its acts of terrorism in Jammu and Kashmir.
Defence Ties Phase II
The defence sector has emerged as one of the most promising areas of cooperation. The Indian defence forces undertake more military exercises with the US than with any other country. This year's Malabar naval exercise was more complex and involved the navies of three countries: India, the US and Japan. India's defence purchases from the US have been growing and are around $14 billion. As orders in the pipeline fructify this is poised to touch $19 billion. Indeed, India is now one of the largest purchasers of US equipment.
Strengthening the US' strategic partnership with India would be a key element of the new policy. Trump called on India to play a bigger role in Afghanistan, especially in the field of economic assistance and development. He declared the US commitment to work together with India for "pursuing their shared objectives for peace and security in South Asia and the broader Indo-Pacific region".
More important, from India's point of view, is the US willingness to look beyond a buyer-seller relationship to a partnership for joint development and joint production under the Defence Technology and Trade Initiative (DTTI).
Maritime Security
India and the US share the objective of keeping open the sea-lanes which are the arteries of trade. The conclusion, in 2016, of a White Shipping Agreement between India and the US and the Memorandum on Logistics Exchange (LEMOA) provide a framework for strengthening their cooperation. A Maritime Security Dialogue has been initiated with counter piracy, counter terrorism, counter proliferation, humanitarian assistance and disaster relief identified as potential areas of cooperation.
The Trump administration has been far more forthcoming on India's concerns. The US has, for the first time, designated a Kashmir centric group, Hizb-ul-Mujahideen, and its leader, Syed Salahuddin, as a foreign terrorist organisation.
Protectionist anxieties
Trade and economic cooperation have been key drivers of India-US relations. The US is India's largest trading partner with trade in goods and services touching $114 billion in 2016. The US is one of the major investors in India with cumulative investment of US $28 billion, according to US data. Investment from Indian companies in the US has been growing at a fast pace, touching $17 billion, according to Indian data. The US is also the largest source of financial and technical collaborations for Indian companies.
The Trump Administration has upended the Republican Party's traditional commitment to free trade in favour of a more nationalist and protectionist approach and this is an area of potential friction. There are differences over market access, intellectual property and movement of skilled personnel.
India and the US have divergent approaches on several global issues flowing from their different levels of economic and social development. President Trump has walked out of the Paris Accord on Climate Change. Ironically, however, given the Trump Administration's more inward focus, the salience of differences over several of these issues should reduce. President Trump has reiterated the US support for India's permanent membership of the UN Security Council which President Obama had declared in 2010. The US also continues to support India's membership of the NSG, Australia Group and Wassenaar Arrangement. India has already become a member of the Missile Technology Control Regime with the US support. These processes should be taken to conclusion to facilitate India's full integration in global security systems.
The India-US relationship is not limited to the two governments, but is people-centric with the 4 million Indian American community providing a vital bridge in widening the links between the two countries. Talented Indian Americans are not only contributing to innovation and economic growth in America, but are increasingly playing a larger role in US public life.
Convergent Interests
Broadly, President Trump is carrying forward the India-US Strategic Partnership. Initial concerns about how his nationalistic and often unorthodox agenda would impact on bilateral relations have been quietened. Prime Minister Modi and President Trump have established a good personal equation. Increasingly convergent interests in peace and security in Asia and shared democratic values shape this relationship which enjoys support across the political spectrum in the US and broad political support in India. This should help to cushion and steady the relationship as the US confronts increasing political divisions at home.
The Trump administration has reaffirmed this decision as also the continuation of the DTTI. However, progress under the DTTI has so far been hamstrung in the absence of appointment of officials on the US side to carry it forward. Helping to build India's domestic defence manufacturing capabilities is a win-win proposition for both countries and needs to be pursued with greater energy and focus.
Prime Minister Modi and President Trump have established a good personal equation. Increasingly convergent interests in peace and security in Asia and shared democratic values shape this relationship which enjoys support across the political spectrum in the US and broad political support in India. This should help to cushion and steady the relationship as the US confronts increasing political divisions at home.
(Meera Shankar served as India's Ambassador to the US and Germany. She was India's second female ambassador to the US).
To read the full article, subscribe to India and World magazine, write to editor@indiawrites.org, indiaandworld@hotmail.com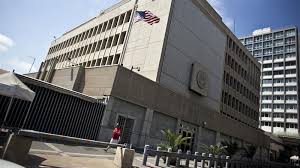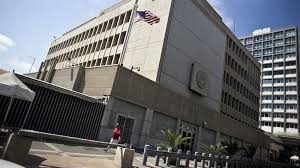 The comment by Israel's deputy foreign minister came after Guatemalan President Jimmy Morales announced the relocation of his country's embassy to Jerusalem. Earlier, the UN General Assembly adopted a resolution rejecting the US decision on the status of Jerusalem.The Israeli Foreign Ministry is in touch with "at least 10 countries" from different parts of the world that are mulling over moving their embassies to Jerusalem, following US President Donald Trump's decision to recognize the city as the Israeli capital, Deputy Foreign Minister Tzipi Hotovely said.
"We are in contact with at least ten countries, some of them in Europe" to discuss the possible move, Hotovely told Reshet Bet radio on Monday, refusing, however, to name those countries.Hotovely also suggested that Trump's decision on the status of Jerusalem would "trigger a wave" of similar moves. "So far we have only seen the beginning," she said.
Her comments come in the wake of  Guatemalan President Jimmy Morales' decision to move his country's embassy to Jerusalem. On Sunday, he wrote in a Facebook post that he had spoken with Israeli Prime Minister Benjamin Netanyahu and given instructions to the foreign minister to "initiate the process to make it possible." In response, Netanyahu praised the move, saying, "God bless you, my friend."On December 21, the UN General Assembly approved a resolution that rejects Trump's recognition of Jerusalem as the capital of Israel after 128 member states voted in favor of the move, however, nine countries voted against the resolution and 35 countries abstained. The resolution condemns both US recognition of Jerusalem as the capital of Israel as well as Washington's decision to move its embassy to the city.Guatemala was one of  two Central American countries, alongside neighboring Honduras, to vote against the resolution. Channel 10 reported that Honduras is likely to be next to follow the move by Guatemala. According to i24news, other speculations included the Philippines, Romania and South Sudan.On December 6, Trump announced his decision to recognize Jerusalem as the capital of Israel and instructed the US State Department to move the US Embassy in Israel from Tel Aviv to Jerusalem. The decision has resulted in worldwide condemnation.On December 21, Netanyahu said that Israel was negotiating with "several countries" the transfer of their embassies to Jerusalem, but did not name the countries.
Courtesy:Sputnik News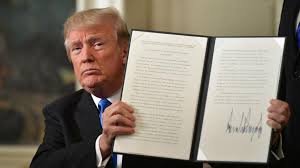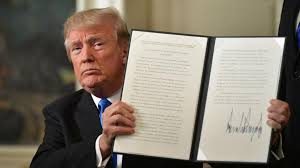 For a gentile, kafir, infidel and pagan, Jerusalem might be another piece of territory as good or as bad as Alaska. This is, however, not true for the followers of the three Abrahamic faiths, and with valid reasons. Their genealogical trajectory is sequential and closely intertwined and some of their key historical moments are traced to the City of Jerusalem. Religion is an article of faith and hence one either accepts all beliefs and traditions or rejects them altogether; and modernity presupposes that no faith is inherently superior to or supersedes the other.
According to Islamic traditions, between 610 and 623 CE, Jerusalem was the direction of prayer or Qibla until it was changed towards the Ka'aba in Mecca by Prophet Mohammed in February 624. The city is also associated with the Prophet's ascendance to heaven or the Night-Journey and his Ascension on a winged horse traced to 620 CE. Thus, Jerusalem is the third holiest place in Islam after Mecca and Medina.The city is also closely linked to Christianity. While Jesus Christ's birth is traced to a manger in nearby Bethlehem, the central elements of Christianity are linked to Jerusalem. Believers trace the last thirteen steps of Christ in the old city, and the crucifixion and resurrection, the very core of Christianity, is located in the city where the Church of the Holy Sepulchre stands today.
For the Jews, Jerusalem was the home of their two ancient temples, both being destroyed by invading armies; the first by the Babylonian ruler Nebuchadnezzar II in 586 BCE and the second by the Romans in 70 CE. Hence, Jerusalem is the holiest place for the Jews.Despite all three religions tracing their origins to Abraham, interfaith accommodation over Jerusalem has been limited. Over centuries, Christians have largely diluted and even abandoned their political claims and, until the June War, Jewish claims to the old city and the Western Wall remained dormant. This is, however, not the case for Muslims whose rulers continuously controlled the city since the early seventh century and until 1917, except for the Crusades era.
Holy and Unholy
Regarding theology and historicity, Jerusalem is sacrosanct and intertwined with all the Abrahamic faiths. Politics is, however, a different matter. Even after the Oslo Accords, many Palestinian leaders including Chairman Yasser Arafat had questioned Jewish claims to the city. For a vast majority of Arabs and Muslims, the presence of the Second Temple in the Old City was nothing more than a myth. In their eagerness to reject Israeli claims to that part of Jerusalem, they do not hesitate to reject even Jewish religious claims. This revisionist approach towards Judaism got a boost in October 2016 when UNESCO adopted a resolution that tacitly rejected any Jewish claims to the city. This resolution was repeated twice during 2017.
Recognition of the Jewish claims appears to be so frightening that many Arab and Islamic leaders, scholars and laypersons merely refer to the Christian and Muslim claims and rights to the city and consciously omit the Jewish dimension. Using the present Israeli occupation of Jerusalem as a pretext, even some Indian observers and scholars tend to trace the origin of the city and its religious claims only to the birth of Jesus Christ.
The religious dimension of the city gets complicated if one looks at the evolution of the al-Aqsa mosque within the Walled City. Shortly after his army captured Jerusalem in late 637 CE, Caliph Umar visited the city and offered prayers. The construction of the al-Aqsa mosque began a few years later during the Umayyad period (661-750) and was finalized in 705 CE. The problem lies in its location, namely, upon the ruins of the Second Temple. Thus, al-Aqsa mosque stands atop a pre-Islamic, non-Islamic and unIslamic religious structure. Unfortunately, even scholars on the Middle East rarely flag this central issue of the location of al-Aqsa, lest Islamic claims to Jerusalem become contested and controversial. History can never be revised let alone undone, but a balanced, dispassionate and non-partisan recognition of its trajectory will lessen much of the tension over Jerusalem.Even without the religious dimension, geographically there are multiple Jerusalems, each with a specific timeframe and political baggage.
How many Jerusalems?
Though all the Abrahamic faiths lay claims to Jerusalem, in the modern political context, the city has different geographic contours. Under the partition plan approved by the UN General Assembly on 29 November 1947, Jerusalem and its surrounding areas including Bethlehem were declared corpus separatum. The UN thereby sought to place the city under an international regime due to the shared and contested religious claims over it.
The Declaration of Independence which announced the establishment of Israel hours before the British departure on 14 May 1948 was conspicuously silent on the country's capital. Formally giving up Zion (another name for Jerusalem) would have meant the realization of Zionism without Zion. At the same time, a formal declaration of Jerusalem as the capital would have angered many Christian or Christian-majority countries, including the US, whose recognition was critical for the Jewish State. With the partition plan already dividing international opinion, the infant state did not have the luxury of ticking off international opinion at its birth. Its entry into the UN, formalized in May 1949, was another compulsion and hence the otherwise colourful and detailed Israeli declaration of independence was silent on the question of its capital.
Meanwhile, the UN-sponsored Armistice Agreement between Israel and the Hashemite Kingdom of Jordan signed on 3 April 1949 formalized the division of Jerusalem, namely Israeli control of West Jerusalem and Jordanian control and subsequent annexation of East Jerusalem, including the old city and its religious sites holy to all the three Abrahamic faiths. This brought in the concept of West and East Jerusalem into the political discourse of the Middle East. Later that year, Israel declared the Western part of the city as its capital and gradually established or moved all its sovereign institutions, such as the office of the President, the seat of the Supreme Court, Knesset and government offices. By the early 1950s all the ministries except the Ministry of Defence were shifted to West Jerusalem.
West Jerusalem, which Israel declared as its capital has, however, not been recognized by much of the international community. Until President Donald Trump's sudden announcement, even the US never recognized Israel's claims to West Jerusalem as its capital. For a while, a few Latin American countries had gone along with Israel but reversed their decision in the wake of Arab political pressure.
Until the June War, East Jerusalem was under Jordanian control and occupation. Their control of the Old City and the third holiest place of Islam was a consolation for the Hashemites who lost Mecca and Medina to the al-Sauds in the 1920s. There were suggestions that the Hashemites were toying with the idea of declaring East Jerusalem as their capital but that they were dissuaded by the British. During this period, a number of Jewish synagogues in the old city were desecrated, damaged or even destroyed and even non-Israeli Jews were prevented from praying in the Western Wall. At the same time, despite international disapproval, the Armistice Agreement of 1949 institutionalized a de facto partition of the city and this status continued until 1967.
During the June War, Israel captured, along with the West Bank, the eastern part of Jerusalem, including the Walled City and since then this has remained under its control. Even as West and East Jerusalems remained high on the international agenda, Israel sought to remove the Green Line (the pre-June armistice lines) on the ground. Through a host of political and legislative moves, it sought to declare Jerusalem to be its 'united, undivided and eternal capital'. And it also sought to establish this fact on the ground through the construction of settlements beyond the June 1967 border. But the international community, including the US, never recognized the eastern part of the city as a part of Jerusalem or Israeli territory. Thus, East Jerusalem entered the political lexicon of the Middle East after the June War.
Israeli activities since 1967 have led to the introduction of nomenclatures such as Municipal Jerusalem, Greater Jerusalem and Jerusalem security perimeters. Though administrative in nature, they also indicate Israel's territorial expansion through the annexation and seizure of lands beyond the Green Line. At the height of the Oslo process, the Arab village of Abu Dis in the old city was often suggested as a possible Palestinian capital.
However, the real problem of Jerusalem lay in the Walled City, which houses the ruins of the Western Wall, Holy Sepulchre and al-Aqsa Mosque. Despite its proximity of only a few hundred yards, the Christian holy site can be separated due to it distinct geographical location, but this is not possible for the other two sites. Al-Aqsa and Harem al-Sharif stand on top of the ruins of the Western Wall. Over the years, as noted above, Christian political claims over the city have receded leaving the other two faiths to seek exclusive claims and sovereignty. Besides seeking exclusive control and sovereignty over the Walled City, the Palestinian leadership has no alternate option for Jerusalem.
The Oslo process was possible partly because of the Israeli willingness to discuss contentious issues including Jerusalem during the final status negotiations. But the absence of meaningful progress on the core issues brought the peace process to a halt. At the same time, it is essential to recognize that while other issues are bilateral in character between Israel and Palestine, Jerusalem is special in that not just Arab countries but Muslim societies beyond the Middle East have also acquired a stake and hence a veto in its resolution.
During the Camp David talks between Prime Minister Ehud Barak and Palestinian leader Yasser Arafat in the summer of 2000, President Bill Clinton floated the idea of vertical and horizontal sovereignty over the contested religious space with Jerusalem remaining the shared capital of both the people. This presupposes mutual respect and accommodation, which is absent at present.
Jerusalem is not a legal or political issue. It is an emotional problem that defies reason, logic or evidence. Claims are absolutist with little room for compromise and accommodation. The issue is so vast and complicated one can easily pick up a particular issue, timeframe or logic and make a passionate case for it. As it is said, everyone is right to the extent of their knowledge.
Occupied Jerusalem
There is near unanimity among scholars and laypersons alike that Jerusalem, especially the Walled City, is an occupied territory. But who is the occupying power? It is often forgotten that this has been the case for centuries and that only the occupying powers have been different. Israeli occupation began with the June War of 1967, but the question of 'occupation' did not begin then. Until it lost the West Bank to Israel, Jordan had occupied the old city of Jerusalem. During the Arab-Israeli War of 1948, the Arab Legion of the Hashemite Kingdom captured the old city including the holy sites of all the three Abrahamic faiths and subsequently annexed it along with the West Bank. This was not accepted by much of the international community just as it did not recognize Israeli actions beyond the pre-June 1967 borders.
Prior to the Jordanian move, Jerusalem and the wider Palestine came under British control during the First World War after the allied army led by General Edmund Allenby entered the city on 9 December 1917. This was weeks after the Balfour Declaration which expressed British support for a Jewish homeland in Palestine. Until then, Jerusalem was under Islamic control and sovereignty following its liberation from the Crusaders by Saladin in 1187. During the previous two centuries, since the Crusaders laid siege to the city in 1099, Jerusalem was under Christian control.
Before that, Jerusalem came under Arab and Islamic control in the year 637 after the armies of the Second Caliph Umar laid a successful siege and captured the city from the Byzantine Empire. For its part, Byzantium had captured the city from the Early Roman Empire. And, as for the Roman Empire, the armies of Pompey the Great laid siege to Jerusalem in 63 BCE and this eventually culminated in the Jewish tragedy of the destruction of the Second Temple in 70 CE and their dispersal or Diaspora.
In short, Jerusalem came under Roman rule in 63 BCE; Islamic rule in 637 CE; under the Crusaders in 1099; under Saladin in 1187; under the British in 1917; under the Jordanians in 1948 and under Israel in 1967. Hence, the question of 'occupation' is entirely subjective and people decide the timeframe of 'occupation' in line with their religious beliefs and political convictions.
Trump and Jerusalem
In October 1995, during the heydays of the Oslo process, the US Congress passed the Jerusalem Embassy Act, which demanded the relocation of the American embassy from Tel Aviv to Jerusalem and to recognize that city as Israel's capital. However, citing larger American interests, successive presidents deferred the move. At the same time, since 1967, various US administrations have considered areas beyond the Green Line, including East Jerusalem, to be a part of the Occupied Territories. For example, President Barack Obama's formulation of May 2011 that the final borders between Israel and Palestine "should be based on the 1967 lines with mutually agreed swap" was legally correct but led to a diplomatic row with Prime Minister Benjamin Netanyahu.
On 6 December, much to the surprise of the international community, President Trump announced that he had "determined that it is time to officially recognize Jerusalem as the capital of Israel" and went on to add that, like other sovereign nations, Israel has the right "to determine its own capital". He located this move within the context of the peace process.
President Trump's move, which has enraged many US friends, infuriated Muslim allies and spurred massive protests in different parts of the world, has opened a Pandora's Box and raised many questions than answers. Does it mean that the US has accepted Israeli claims of Jerusalem being its 'united and undivided' capital, including the old city? Is it an abandonment of the American position of East Jerusalem being part of the Occupied Territories? If it means recognition of only West Jerusalem, is President Trump merely accepting the pre-1967 Israeli claims without any rights over the old city? Such questions are especially valid in the context of Trump's call on "all parties to maintain the status quo at Jerusalem's holy sites, including Temple Mount, also known as Haram al-Sharif."
Despite the international uproar, the wording of President Trump's statement indicates that recognition of Jerusalem as Israel's capital is accompanied by a subtle reiteration of partition of the city into West and East Jerusalem, which is not the Israeli position. In that sense, there is no need for Netanyahu to celebrate.
India and Jerusalem
Until 1992, India followed a cautious policy of recognition-without-relations towards Israel for over four decades. Like in the case of many other countries, India's normalization of relations with Israel was followed by the establishment of a diplomatic mission in Tel Aviv. After the establishment of the Palestine National Authority, New Delhi established a mission in the Gaza Strip in 1996, which was moved to Ramallah in 2003 when Arafat shifted his headquarters to the West Bank. The Indian mission in the Palestinian territories reports directly to South Bloc and not to the embassy in Tel Aviv, thus reiterating the legal separation between Israel and Palestine.
For nearly a decade, incidentally coinciding with UPA rule, India's support for a Palestinian state was accompanied by an explicit reference to East Jerusalem being the Palestinian capital. If the international community and the UN do not recognize West Jerusalem as Israel's capital, the same holds true for East Jerusalem as the Palestinian capital. However, political considerations resulted in a number countries embracing and endorsing the Arab-Islamic position on Jerusalem. This was reflected in multilateral forums such as BRICS and IBSA. During his initial months in office, even Prime Minister Narendra Modi adhered to this position.
However, a major shift became noticeable during the visit of President Mahmoud Abbas in May 2017. With the Palestinian President standing by his side, Prime Minister Modi reiterated India's support to Palestinian statehood but carefully avoided any direct reference to East Jerusalem. This shift indicated an Indian recognition of the complexities surrounding Jerusalem and the need for a settlement among the parties concerned. Only a few weeks earlier, India had reversed its earlier position and abstained over a UNESCO resolution that denied any Jewish links to the city. Indeed, the absence of any reference to East Jerusalem was also noticeable in the statement that BRICS leaders including Modi issued in Xiamen in September 2017.
The absence of any reference to East Jerusalem as the capital of the future Palestinian state led to suggestions that India was moving towards accepting the city as Israel's capital. This was flagged when Prime Minister Modi visited Israel in July 2017. While staying at the King David Hotel in Jerusalem, he skipped the Palestinian headquarters in Ramallah located only a few miles away.
In the aftermath of President Trump's Jerusalem announcement, there were media speculations about the Indian stand especially given a non-committal statement issued by the Ministry of External Affairs observing that "India's position on Palestine is independent and consistent. It is shaped by our views and interests, and not determined by any third country." This bland statement without any reference to Jerusalem did not, however, satisfy many who felt it was insufficient, vague, anti-Palestinian and even anti-Muslim.
States are less ideological and more responsible than individuals and rhetoric is unsuitable and counterproductive. If one looks at some of its recent positions, it is obvious that the Indian government is aware of the complex religious claims and political contestations over Jerusalem. The city is not Berlin to be divided or Chandigarh to be shared. It is a theological, geographical, historical, archaeological, political and emotional issue with contested claims and overlapping legacies. While it is necessary to simplify the problem, looking for a simple solution is dangerous and irresponsible. From India's viewpoint, let the parties concerned—Israel, Palestinians and the wider Arab-Islamic world—reach a settlement based on respect, compromise and accommodation. Thus, if India no longer recognizes East Jerusalem as the Palestinian capital, it is also not recognizing West Jerusalem as Israel's capital. Is there a better option?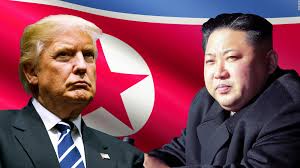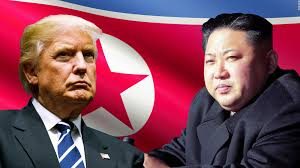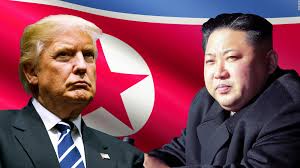 The deepening standoff with North Korea and the Iran nuclear accord are expected to top President Donald Trump's agenda when he delivers his debut address to the United Nations General Assembly session next week. He will meet jointly with the leaders of South Korea and Japan for lunch on Thursday to discuss the looming North Korean threat.
In a tweet on  September 17,  Mr  Trump mocked Kim Jong-un as the "Rocket Man" adding to his long line of inflammatory comments directed at the DPRK chief. He said: "I spoke with president Moon of South Korea last night. Asked him how Rocket Man is doing. Long gas lines forming in North Korea. Too bad!"
The Trump administration is getting increasingly vocal about the possibility of a military action if North Korea does not put a lid on its nuclear programme. The United Nations Security Council adopted a new round of sanctions on North Korea last Monday, reducing gasoline exports and crude oil supplies, in response to the nation's sixth and largest nuclear weapons test. But the defiant regime responded with a fresh missile launch over Japan on Friday warning sanctions will only further accelerate its nuclear programme.
Speaking to CNN, US ambassador to the United Nations, Nikki Haley, said, "If North Korea keeps on with this reckless behaviour, if the United States has to defend itself or defend its allies in any way, North Korea will be destroyed."
US administration officials have warned that the risk from North Korea's nuclear weapons programme is rising and that Trump will be vocal about it at the UNGA to rally international support against the rogue nation.
"He is going to have to give up his nuclear weapons, because the President has said that he is not going to tolerate this regime threatening the United States and our citizens with a nuclear weapon," National Security Advisor H.R. McMaster told ABC news.
Talking about the sanctions, McMaster said, "We all have our doubts about whether or not that's going to be enough and so we have to prepare all options. We have to make sure all options are under development to ensure that this regime cannot threaten the world with a nuclear weapon." Many US allies are, however, sceptical of the use of force to deal with North Korea.
Contrary to Trump's claims about North Korea reeling under the sanctions, reports suggest that not much difference is being observed on the ground. Military welfare remains the regime's top priority and it will cut down on the non-military use of oil pushing an already impoverished civilian population further into despair. A recent UN report suggested that North Korea had already found ways around the existing sanctions and exported about $270m in banned items between February and August this year.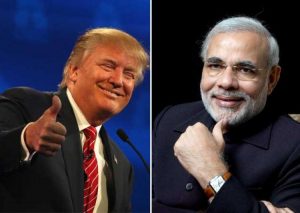 This is not because of the absence of any outstanding issues between the two countries. There are a number of areas of mutual interest and common concern. These include advancing defence and strategic cooperation, trade surplus/deficit, international terrorism – issues on which Trump has expressed strong opinions in the past, although not specifically with respect to India-US relations.
The environment in In contrast to Prime Minister Modi's previous visit to Washington for meeting President Obama, which was high profile in character with lots of advance publicity and hype, his forthcoming trip to the US to meet President Trump is being projected as business-like with very little hype. Almost all, if not all, of the analysts' expectations on the outcome of the meeting are low to modest and not without reason either.
 These talks will be held is also different. Earlier, one of the primary motivations for the US to strengthen strategic cooperation was the long-term prospect of India emerging as a major economic and military power and the need for crafting a viable Asian security architecture given the uncertainties about the evolution of China's long term goals. In contrast, the Trump administration – largely reflecting the President's ideology – is more concerned with short term results and gains for the US. Hence the US withdrawal from the Paris Convention, abandonment of the TPP, calls for renegotiation of NAFTA, demands on NATO members to increase spending, etc. Given this, the long term projections of India emerging as a major power after a couple of decades is not likely to play a major role in Trump's approach towards India.
Further, much of the earlier advances in India-US strategic cooperation was directed primarily by the non-White House executive branch – primarily senior level political and career officers in the bureaucracy. Unfortunately, at the present moment, much of this bureaucracy at senior levels is understaffed with many of the appointees either still to be named or confirmed by the Senate. This is likely to seriously affect any new proposals being advanced either in the forthcoming talks or in the near future.
For example, the National Defence Authorization Act 2017, which formally named India as a Major Defence Partner, had required the Executive to "designate an individual within the Executive branch who has experience in defense acquisition and technology – among other things – to reinforce and ensure, through interagency policy coordination, the success of the Framework for the United States-India Defense Relationship." Even nearly six months after the passage of the NDAA, no such person has been designated by the Trump Administration. The position of the Department of Defense (DoD) lead for the Defence Technology and Trade Initiative (DTTI) – the major vehicle for advancing India-US defence cooperation, was initially held by the then Deputy Secretary of Defense Ashton Carter. After Carter became Defense Secretary, the then Under Secretary of Defense (Acquisition, Technology & Logistics) Frank Kendall, who had worked closely with Carter and was already working many of the DTTI actions, became the DoD lead. That position is currently vacant after the departure of Kendall, when the new administration took office. As of now, there is no one in a position to be designated as the DoD lead for DTTI. In addition, NDAA 2017 had required the executive to submit to Congress a report on how the United States is supporting its defence relationship with India. That report, which was required to be submitted before June 23, 2017, is yet to be submitted.
For these reasons, there is unlikely to be any new initiatives from the Modi-Trump meeting on the defence cooperation front. It is not even clear whether some sort of a pro forma statement about the reported Tata-Lockheed agreement for joint production of F-16s may be made, given that there is no report of any notification having been made – a mandatory requirement under US law – to the US Congress about any such programme.
On the trade front as well, there is not much reason to be optimistic. Trump is known to be exercised about the trade deficit the US has with many countries including China, European Union, Japan, South Korea, Mexico and India. There is, however, a unique aspect as far as India is concerned. While the US suffers a trade deficit in goods with all these others countries, it enjoys a trade surplus in the services sector with each of them. But in the case of India, the US trade deficit spans both the goods and services sectors. Further, the US trade deficit in services is driven primarily by the deficit in the Information sector and principally because of outsourcing and H1B visas. Therefore, it is unlikely that Indian complaints on this issue will be addressed by Trump.
The Indian urban myth about US unfairness on H1B visas with respect to India cannot be sustained on the basis of the available data. All the latest data – in respect of H1B petitions approved, H1B visas issued, H1B admissions into the US – show that, far from being at a disadvantage, India has gained substantially at the expense of other countries. Between FY2011 and FY2016, the number of H1B visas issued to Indians increased from 129,314 to 180,057. Moreover, the Indian share in such visas increased from 56.1 to 70.4 per cent. In the current year, the share is even higher at more than 75 per cent. In respect of approved H1B petitions, the number increased from 156,317 in FY2011 to 195,247 in FY2015, with the Indian share increasing from 58.0 to 70.8 per cent. And the number of H1B admitted into the US increased from 147,290 in FY2011 to 253,377 in 2015, with the Indian share increasing from 29.8 to 47.1 per cent. Given all this, it is extremely unlikely that Indian complaints about the unfairness of H1B visas will fall on receptive ears in the current administration.
However, on the issue of international terrorism, there may be some common ground. Given Trump's strong views on this subject, Modi may find some common ground on the issue of Pakistan's sponsorship of international terrorism in India and Afghanistan. Further, there are reports suggesting that the Trump administration is reviewing its policies towards Pakistan. While this is a positive development from the Indian perspective, it is quite possible that Trump may ask India to increase its footprint in Afghanistan with some military presence there.
On climate change, given Trump's views on the subject, it is highly unlikely that Modi will be able to influence him on his decision to withdraw from Paris Convention.
Under normal circumstances, and given the earlier statements of Candidate Trump, India's approach towards Russia may have found some resonance with Trump. However, given the current US discourse and agitation about Russian interference in the electoral process, there is unlikely to be much support for India's views on Russia. Similarly, while China will figure in the talks in a general context, there is little chance of any convergence.
All in all, while there will not be any setbacks on the India-US strategic cooperation front, there is unlikely to be any new initiatives. This may not be an unwelcome outcome given the erratic character of Trump's policies.
Courtesy:IDSA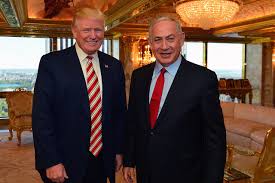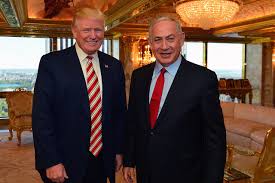 US administration has US President Donald Trump's first foreign visit after assuming charge to Saudi Arabia, Israel and others countries from May 20 to May 27 is in fact an attempt to score some brownie points on the foreign policy front to shore up his popularity and credibility back home.
The new been working for some months now to accelerate the Middle East peace process to find a lasting solution to Israel-Palestine problem that has been festering for over decades. Trump's son-in-law and senior advisor Jared Kushner has been working for months in the region meeting Israeli, Arab and Palestinian leaders to find ways to give boost to the peace process.
For this, Trump made himself ready to swallow his own words!
What the US 45th President said on the Saudi soil while addressing the 50-nations summit of Muslim leaders was just the opposite of what he has been saying during the presidential campaign and thereafter. Almost immediately taking over the US presidency, he even went to the extent of issuing an executive order banning people from seven Muslim-majority countries from coming to America.
Trump, who had said once that "Islam hates us", called it "as one of the world's great faiths. The US President, possibly sobered by huge responsibilities of being in office or a need to produce some result, said the war against terrorism was not a "battle between different faiths", but a fight "between barbaric criminals who seek to obliterate human life and decent people, all in the name of religion." He appealed the summit leaders to drive these barbaric criminals "out of your places of worship," "out of your communities," "out of your holy land," "out of this earth".
In a yet another reversal of his predecessor Barack Obama's policy, Trump has chosen to side with Sunni sect of Islam while snubbing Shia sect represented by Iran. Iran, he said, was a threat because of its support for militias in Lebanon and Yemen and for its backing of President Bashar al-Assad in Syria.
The Trump administration's preference for Saudi Arabia is possibly related to the purchasing power of Petro-Dollars. During his stay, an arms deal worth nearly $ 110 billion was signed between the US and the Saudi Arabia. Now Trump can tell his people that he has saved jobs for the US citizens. In the process, the US is arming Saudi Arabia to the teeth thus sowing seeds of possible future conflicts in the region.
For the lure of money, the US President has preferred to side with Wahhabism, the fundamentalist Sunni Islam orthodoxy that provides legitimacy to Saudi Arabia' royal family. Wahhabism has been the source of inspiration to ISIS, Al Qaeda and other regional terrorist outfits and Riyadh has been the source of funding for some of them. Trump overlooked glaring inconsistencies in Islamic nations and instead chose to heap praise on Riyadh noting Saudi Arabia's attempt at "empowering women". He seems to be least bothered about Saudi Arabia's human rights record at home and disastrous military interventions abroad.
It seems that Trump has also endorsed the Islamic Military Alliance (IMA), created only recently by Saudi Arabia as a force against Shia Iran though it is being claimed that it is a force against terrorism. The IMA's commander is Pakistan's recently retired Army chief Raheel Sharif.
The new US Middle East policy rather return to the old approach of keeping both Israel and Saudi Arabia in good humour and abandonment of Obama's step of taking Iran on board to resolve the intractable Palestinian problem is like putting the clock back. Iran is a reality that needs to be accepted. It is the demand of time and changed circumstances in the region.
Appeasing Israel and sidelining Iran has not produced any results in the past and if the same would, break new ground is highly unlikely.
Trump's Middle East policy has thrown up new challenges for New Delhi. Treatment meted out to Pakistan Prime Minister Nawaz Sharif at the summit where he was not even invited to speak may give some sadistic pleasure to some of the policy makers in the South Block but this may be just prove to a short term joy. India will need to do a very tightrope walking balancing between Iran and US-backed Saudi Arabia.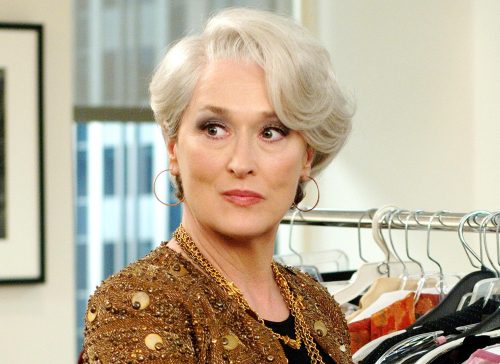 Iconic Hollywood actress Meryl Streep stunned America by making a series of veiled jibes at US President-elect Donald Trump (without naming him) at the Golden Globes ceremony in Beverly Hills, California, on January 8, 2017.
In her acceptance speech  for the Cecil B DeMille Award, Streep celebrated diversity in Hollywood and America and singled out an alleged incident in which Mr Trump, during his campaign, imitated a disabled reporter from the New York Times as an example of how the powerful bully those they outrank in privilege and power. The triple-Oscar winner's comments sparked a caustic response from Mr Trump, who dismissed Streep as "an over-rated actress" and "a flunkey of Hillary Clinton."
Text of Meryl Streep's acceptance speech
Here is the full text of the speech delivered by Meryl Streep at the Golden Globes ceremony in Beverly Hills, California, on January 8, 2017:
"I love you all. You have to forgive me, I have lost my voice in screaming and lamentation this weekend and I have lost my mind sometime earlier this year so I have to read.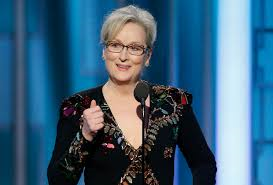 Thank you, Hollywood Foreign Press. Just to pick up on what Hugh Laurie said, you and all of us in this room really belong to the most vilified segments of American society right now. Think about it: Hollywood, foreigners and the press.
But who are we and, you know, what is Hollywood, anyway? It's just a bunch of people from other places. I was born and raised and educated in the public schools of New Jersey, Viola was born in a sharecropper's cabin in South Carolina, came up in Central Falls,  R.I. Sarah Paulson was born in Florida, raised by a single mom in Brooklyn. Sarah Jessica Parker was one of seven or eight kids from Ohio, Amy Adams was born in Vicenza, Veneto, Italy and Natalie Portman was born in Jerusalem. Where are their birth certificates?
And the beautiful Ruth Negga was born in Addis Ababa, Ethiopia, raised in Lon – no, in Ireland, I do believe, and she's here nominated for playing a small-town girl from Virginia. Ryan Gosling, like all the nicest people, is Canadian. And Dev Patel was born in Kenya, raised in London and is here playing an Indian raised in Tasmania. So Hollywood is crawling with outsiders and foreigners and if we kick them all out, you'll have nothing to watch but football and mixed martial arts, which are not the arts.
They gave me three seconds to say this, so. An actor's only job is to enter the lives of people who are different from us and let you feel what that feels like. And there were many, many, many powerful performances this year that did exactly that, breathtaking, compassionate work.
But there was one performance this year that stunned me. It sank its hooks in my heart, not because it was good, it was – there's nothing good about it. But it was effective and it did its job. It made its intended audience laugh and show their teeth.
It was that moment when the person asking to sit in the most respected seat in our country imitated a disabled reporter, someone he outranked in privilege and power and the capacity to fight back. It, it kind of broke my heart when I saw it and I still can't get it out my head because it wasn't in a movie. It was real life. And this instinct to humiliate when it's modeled by someone in the public platform, by someone powerful, it filters down into everybody's life because it kind of gives permission for other people to do the same thing.
Disrespect invites disrespect. Violence incites violence. When the powerful use their position to bully others, we all lose. OK, go on with that thing. OK, this brings me to the press. We need the principled press to hold power to account, to call them on the carpet for every outrage.
That's why our founders enshrined the press and its freedoms in our constitution. So I only ask the famously well-heeled Hollywood foreign press and all of us in our community to join me in supporting the Committee to Protect Journalists, 'cause we're going to need them going forward and they'll need us to safeguard the truth.
One more thing. Once when I was standing around the set one day, whining about something, we were going to work through supper or the long hours or whatever, Tommy Lee Jones said to me: "Isn't it such a privilege, Meryl, just to be an actor?" Yeah, it is. And we have to remind each other of the privilege and the responsibility of the act of empathy. We should be very proud of the work Hollywood honors here tonight.
As my, as my friend, the dear departed Princess Leia, said to me once: "Take your broken heart, make it into art."
Thank you, Foreign Press.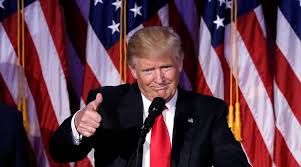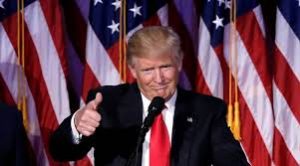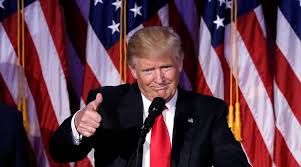 After the stunning upset win over Hillary Clinton in the election on 8 November, President-elect Donald Trump met the incumbent Barack Obama on 11 November to prepare for his swearing-in and assumption of Charge on January 20 next year.
The world waits with bated breath to discover what changes Trump will introduce in pursuit of foreign policy. India is equally concerned and wishes to find out how Trump will be different from his predecessor in his approach towards India and Asia.
Trump is an enigma wrapped in mystery. During the election, he spoke what the people wanted to hear. He is not stuck to definitive positions which in several ways is good because it gives him flexibility. Trump has often spoken off-the-cuff, been simplistic in essence, at times verging on the unintelligible about what his policies and behaviour might be.
Trump has made many controversial and contentious statements about several issues and countries during his election campaign. The world is not certain what to make of these pronouncements. Should they be treated as election rhetoric or should they be taken as the basis on which his foreign policy will be constructed? On several issues, Trump has continued to modify his position over time. This would give the impression and hope that the policy he ultimately follows could be somewhat different from his declarations during the election process.
One of the most significant changes that could possibly emerge is in America's relations with Russia. During the campaign, Trump has said that the US and Russia should collaborate to deal with the problem of ISIS and Islamist terrorism. He repeatedly — and consistently — expressed admiration for Russian President Vladimir Putin. He said he would "look at" lifting sanctions against Russia and recognising Crimea as part of Russia. He described NATO as "obsolete and expensive" and suggested America may not come to the aid of vulnerable NATO allies if they are attacked. Trump's distancing from his NATO allies could seriously damage US credibility and trust which would require a long time to repair.
Given Trump's Russia rhetoric, his penchant for making deals, his lack of set ideology, it is likely that he will lift sanctions in exchange for Putin's cooperation in Syria.
Process of normalisation of relations between the US and Russia could diminish the compulsion for Russia to draw closer to China as it was forced to in 2014 in capacity of a junior partner after imposition of sanctions on account of the Ukraine crisis and "accession" of Crimea to Russia. Stable and improving ties between the US and Russia could have significant geopolitical implications for relations between Europe and Russia, Russia and China, Russia and the Middle East and of course relations of India with Russia and China. Europe might, notwithstanding the aggressive stance of some EU member states, try to establish near-normal working relations with Russia. This would significantly reduce Russia's dependence on China for its energy exports and economic sustenance.
Economically, the US and China are joined at the hip. Bilateral trade between the two is to the tune of more than USD 500 billion per annum. China holds the largest volume of US government treasury bonds to the tune of USD 1.25 trillion. There might hence be limited possibility for Trump to take any stringent penal action against China. He has said more than once that US manufacturing jobs have gone away to China (and Mexico) and need to be brought back. However, his rhetoric against China and particularly the fact that his most committed supporters and voters who have lost jobs and seen factories closing down would want those jobs back to the US might force him to take some tough measures. This will however not be easy or without costs. President Xi Jinping is the unchallenged leader of China. He will not take any attack on China's interests either in the economic area or in political, military and security fields, lying down. Trump has consistently maintained that he is a deal maker. He could attempt to enter into a deal with China, but options and possibilities are somewhat limited as he needs to operate under severely constrained circumstances. The challenge in dealing with China increases with passage of time as China continues to rapidly expand economically, militarily and politically while the US is comparatively on a declining trajectory. Moreover, because of the deteriorating economic condition, the US is looking at pursuing a more inward looking policy.
Economically, the US and China are joined at the hip. Bilateral trade between the two is to the tune of more than USD 500 billion per annum.
Trump's declaration that he would walk away from the Trans Pacific Partnership Agreement could signal a move towards isolationism and dilution of commitment to Obama's Pivot to Asia, if not totally abandoning it. His pronunciation that Japan and Republic of Korea should pay for their own defence and, if required, manufacture nuclear weapons could introduce great uncertainty in the geopolitical scenario in the region. On the contrary, China's One Belt One Road (OBOR) initiative could continue to bring a larger number of countries of Asia, Africa and Europe into the expanding Chinese orbit. Europe has recently signed on to the OBOR project. This could spell uncertain and difficult times for the US and its allies which could have far reaching consequences for regional security and stability.
Trump's declaration that he would walk away from the Trans Pacific Partnership Agreement could signal a move towards isolationism and dilution of commitment to Obama's Pivot to Asia, if not totally abandoning it.
If Trump were to fulfill his campaign promise to jettison NAFTA, construct a wall on the southern border with Mexico and make the latter pay for it, severely restrain the number of Muslims entering America from terror infested countries, abandon the Trans Atlantic Trade and Investment Partnership etc, it could have an unforeseen impact on the international standing and credibility of the US and significantly alter the balance of power and configuration of alliances in different parts of the world.
Relations with India
Trump's Presidency is expected to herald far-reaching changes in relations with countries in the periphery of India which could have a significant impact on India as well.
It, however, needs to be noted that a bipartisan consensus exists in the US amongst both Democrats and Republicans to have strong, vibrant and dynamic relations with India. It can hence be expected with reasonable confidence and certainty that bilateral relations will continue to prosper under Donald Trump as well. There is a general perception in India which is fairly widely shared by perceptive analysts even from the Democratic camp that Republican Presidents have usually been more supportive of stronger relations with India. It also needs to be kept in mind that over the last more than a decade, India-US ties have evolved into a "global strategic partnership" based on shared democratic values and increasing convergence of interests on bilateral, regional and international issues.
During the campaign, Trump has made only positive remarks about India. He has only once spoken tangentially about the loss of service jobs to India. He has, however, stated that he loves India and that with his election "India will have a true friend in the White House." It can be expected that bilateral ties in different areas including political, strategic, defence and economic will get further strengthened. The only areas where India could experience some negative headwinds is in the quantum and fees for H1B visas, and if Trump, as per his promise, decides to bring down the corporate tax in the US from the current 35% to 15%. This might encourage some US companies based in India to migrate back to the US, thus adversely impacting on the "Make in India" programme of the Indian government.
Trump has said during his campaign that Pakistan is the most dangerous place on earth because of its support to terrorism. He has promised to take decisive action against terrorism and extremism including from Pakistan. This would be helpful for India. Trump's election has led to tremendous consternation amongst the people of Pakistan. Trump has also stated that because of the worsening security situation and increasing attacks by Taliban, he would station US troops in Afghanistan for an extended length of time to restore normalcy and peace.
Any action that Trump takes to improve relations with Russia and to put pressure on China and Pakistan, in economic or security areas, would be beneficial for India. However, his proposal to dissociate from TPP and reduce engagement with Asia would tempt China to become even more assertive and aggressive with its neighbours in Asia, including India. It would also provide China with openings to enhance its presence in the western Pacific and Indian Ocean more quickly. This would be to India's detriment.
It is ironic and somewhat inconceivable that Trump would like America to become "Great Again" by withdrawing into its own shell. America has always embraced greatness by reaching out beyond its shores and borders and promoting political, security, economic, cultural cooperation and people-to-people contacts. It will be necessary for USA to maintain a similar posture in the world if it wants to propagate its values of democracy, pluralism, freedom, human rights, secularism, tolerance and expand its influence. The next few months will be crucial in this regard.
Courtesy:ORF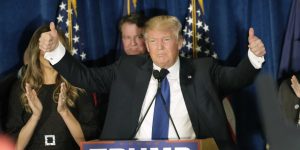 Republican leader and billionaire tycoon has won the US' most tightly contested election and is set to become the 45th president of the United States of America. In his victory speech, Mr Trump has vowed to be the "president of all Americans" and to rebuild the nation that has been more divided than ever. The world and America will be watching closely how Mr Trump lives up to this promise.
Defeating rival Democrat Hillary Clinton, Mr Trump has won well above the required 270 votes to become the next president. Trump has won in key states of Florida (29 electoral votes), Pennsylvania (20), Ohio (18), Michigan (16) and North Carolina (15). The Republicans have also retained control of Congress, winning majority in both the Senate and House.
Vote against Establishment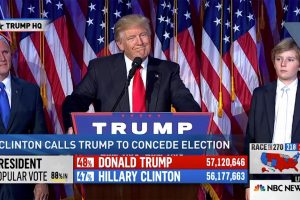 This pivotal event in American history culminated a drawn-out election campaign that was full of scandals, controversies and gaffes. The results reflect the widespread frustration and anger brimming in American society that extends beyond Washington, D.C., as well a strong anti-Establishment sentiment. Trump's pet moniker for Clinton – Crooked Hillary – clearly found a ready target in his audiences. Inequality, terrorism and slow growth helped unfetter the groundswell of dissatisfaction, and the Trump election campaign only riled up the American public's appetite for a break from the existing status quo.
V-day speech: 'America will be best'
At the podium giving his victory speech, Trump targeted this same line of thought: "It is time for us to come together as a united country…Ours was not a campaign but rather an incredible and great movement made up of millions of hardworking men and women who want a bright future… Forgotten men and women of our country will not be forgotten any longer." America will be "second best to none" and it will "never settle for anything less than the best." The work begins now – to work together to "begin the urgent task of rebuilding our nation and renewing the American Dream."
As exit polls are announced (non-white US citizens with a college degree voted largely for Clinton versus white US citizens without a college degree largely voting for Trump), reactions have started coming in from across the world — Egypt's Abdal Fattah al-Sisi became the first Arab leader to congratulate Trump. In many parts of the world, shock is the reigning sentiment. Germany's Defence Minister Ursula von der Leyen has called Trump's advantage over Clinton a "huge shock"). As political pundits deconstruct Mr Trump's triumph, the question to ask is how Trump will go about making America great again. While campaigning, he has pledged to bring into force the biggest tax cut in history, do away with Obamacare, build 'The Wall', put in place stricter immigration policy among many similar-veined pitches; this is being counted in several quarters as an American tragedy heralding the death of neoliberalism and an American withdrawal from the world.
"President of all Americans"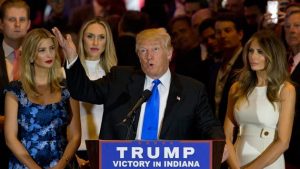 For the moment, he has pledged to "be a president for all Americans" in his victory speech, calling his campaign "a movement comprised of Americans from all races, religions, backgrounds and beliefs, who want and expect our government to serve the people." He has even reached out to all of his non-supporters in the past for their "guidance and help so we can unify our great country". Pursuing such a track in the coming weeks and months may be the best indicator of an upcoming presidency headed by a business man, real-estate entrepreneur and reality TV star with no previous political experience who has time and again shown himself to be a nativist, racist, xenophobic and misogynist.
(Ritika Passi is Associate Fellow at ORF)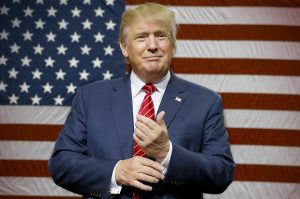 In a spectacular repudiation of the Washington establishment, Donald Trump has won the historic US presidential elections and will be the 45th president of the US.
The Republican candidate has already won 278 electoral college votes, against his arch rival Hillary Clinton's 219 votes, giving him a comfortable victory.
"The forgotten men and women of our country will be forgotten no longer," Mr. Trump told supporters in the wee hours in New York City.
In a victory speech shortly after the results became clear, Mr Trump told his delirious supporters at his New York headquarters, to "come together as one united people."
Hillary Clinton has conceded defeat.
Mr Trump, a maverick billionaire real estate tycoon and former reality television star, built his campaign around deepening discontent among blue-collar workers who felt neglected by the powerful Washington establishment. He expertly played on their fears about immigration and losing jobs in the aftermath of trans-regional trade deals his predecessor was engaged in negotiating.