In an interview to Anchal Anand of News X in Xiamen on the sidelines of the 9th BRICS summit, Manish Chand, Editor-in-Chief of India and World and India Writes Network, decodes the Xiamen Declaration at the BRICS summit, which for the first time targets terror outfits in Pakistan. He unravels reasons behind China's move to join India and other BRICS countries in backing the strongest-ever BRICS joint declaration on terrorism. Mapping the way ahead for India-China relations, post-Doklam, Chand argues that the Modi-Xi meeting in Xiamen could be a new beginning in fraught relations between the two Asian giants.
Q: Do you perceive of it as a major policy shift when it comes to China?
MC: Definitely. It sets a policy shift and it marks the end of ambivalence and what one may also see as some sort of duplicity which was practiced by China vis-à-vis Pakistan. It is kind of turnaround and a calculated turnaround because what we are seeing significantly is that the summit is happening days after India and China managed to resolve the Doklam crisis. So, it also indicates that they are looking ahead and for that to tackle collectively, jointly the scourge of terrorism, to avoid dissonance on terrorism is absolutely critical.
So what has happened here in Xiamen is a major triumph of Indian diplomacy, because by far it is the strongest BRICS statement on terrorism. For the first time it mentions the three four virulently anti-India terror outfits who are unleashing terror and most importantly on the Chinese soil. We have got to see this in a context. Look at last year's Goa summit, for example, where Prime Minister Narendra Modi launched a blistering attack on Pakistan in his opening address where he branded Pakistan as the mother-ship of terrorism and Indian diplomats and negotiators tried very hard to get the names of these terror outfits inside the joint statement but they could not succeed because the context was different and China was obviously opposed to it.
Q: Could you pinpoint for our audience that what really changed? Perhaps China doesn't want to be seen whether North Korea or Pakistan to be seen as standing with all the bad boys of the world.
MC: It is really hard to pinpoint but one can only speculate. Clearly what it suggests or indicates that there is clearly a rethink by China on the issue of terrorism per se and this ambivalence that I spoke to you about of distinguishing between the so called good and bad terrorist or your terrorist and my terrorist, I think there is a realization on the part of the Chinese leadership that that approach may come back to haunt them.
Q: Do you call it a course correction?
MC: It is a course correction of sorts hopefully because in diplomacy sometimes you can be consistently inconsistent. But we hope that now this kind of robust BRICS solidarity on the issue of counter-terrorism and specifically not making those discriminations which mark the approach earlier is a very big movement forward. And we hope that this spirit remains. Looking ahead my interpretation would be that it indicates some sort of broader India- China understanding post Doklam that we got to enhance our areas of convergence and think anew. So, possibly, it is the beginning of a new India-China connect.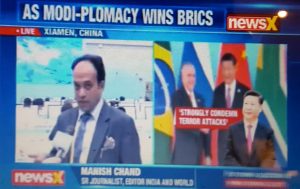 Q: Would you see, considering the fact that tomorrow there may be a bilateral between Prime Minister Modi and Xi Jinping, this understanding actually translating into India picking up the issue of Maulana Masood Azhar being declared as global terrorist at UN by the Indian PM?
MC: Honestly we will keep the pressure on China. India's point, all throughout, has been that lets abandon this segmented approach to terrorism. That is our larger principle position and that will continue to press. But looking ahead to the Modi-Xi meeting I think it will probably be a big picture discussion because as you know India-China relationship underwent severe stress in the last few weeks. 72 days of deadlock and a very belligerent posturing and rhetoric that could have easily escalated into a full blown military conflict. So, I think having resolved this and the point that needs to be emphasized here is the role of the BRICS as a stabilizing factor in India-China relations.
Q: So you would say contentious issues perhaps might just stay and it is going to be more of optics and a forward looking kind of a bilateral discussion?
MC: I think it'll be more than just optics because if you only do optics and then again revert back to this conflict-ridden scenario, that doesn't serve either of these countries.
Q: And last week they were saying that Pakistan and terrorism should not be raised as issues here and BRICS summit is not the appropriate place to do that…
MC: I think we should distinguish between posturing and the real game that is unfolding behind the scene, the real thinking. The thinking to my understanding is that Chinese leadership realises that India stood resolutely firm in its position on Doklam. It was a mind-game of sorts and we refused to blink. So we earned the respect of not just the world but also of the Chinese as well. When you talk about the future of the India- China relation it has to proceed from this understanding and you know significantly Xi Jinping, in one of his BRICS speeches has also said that there will be differences and you we have been talking about the understanding that difference should not turn into disputes.
Looking ahead, I think what we are going to be seeing tomorrow with all that has happened in the past few weeks is a very forward looking future discussion. And what I hear from the sources that possibly there is a larger decision taken by both India and China. The top leadership is to put Doklam behind and start afresh and what we saw on the terrorism front today is an indication of the fact that lets put some of these issues behind and think ahead, widen the areas of convergence, acknowledge that these differences are not going to be resolved overnight but do not allow that to escalate. It will be manageable.
Q: Do you see also in times to come that obviously Chinese position might just become more illogical an untenable that Jaish-e-Mohammad is already declared to be a global terrorist organisation whereas China has been again raising technical holds vis-à-vis Maulana Masood Azhar. So do we see any movement on the ground immediately after this?
MC: You know, for example, nobody expected this thing happening in the Xiamen summit so diplomacy is full of surprises. What we have managed to achieve in the BRICS statement is to get the references to these groups. What it means that somehow it is an acknowledgment by China. We can use that as a kind of a negotiating point that, look you agree to this in Xiamen in BRICS and it is contrary to your stand in the United Nations. So, it gives us that additional leverage.
Q: Would you see this in terms of China trying to fill a global vacuum, trying to become a global leader because if you look at it economically America's policy has been more inward looking after Brexit and you can't achieve that role if you don't stand up, if you don't have a principle stand vis-à-vis terrorism.
MC: Absolutely. This is an important factor that went into Chinese calculation that we have to resolve Doklam because otherwise it would have badly dented China's image of itself as an emerging superpower of sorts. Xi Jinping has spoken about the great Chinese dream and China's ambition of being a responsible stake holder. So, if you continue with this duplicity then it is going to come back and haunt you which is what the Americans have discovered. For far too long they were the hegemon and pretended like one. And as you know, what happened in the Middle East and elsewhere, it has all come back to bite them. China is trying to be a new power. It is trying to proclaim the mantle of the new wave of globalization. China has big dreams and ambitions so it cannot afford to act petty and low and continue with these double standards and equivocation. They need to stop the equivocation if they want to raise their stature.
Q: Can we pin our hopes that tomorrow immediately after the bilateral there is no U-turn? Because the Chinese Foreign Ministry spokesperson takes a U-turn vis-à-vis anything and sides with their all-weather ally Pakistan.
A: Let me strike a note of caution because we are reading too much here. It does not mean anything about China-Pakistan axis. They are doing one of the most ambitious connectivity projects called China Pakistan Economic Corridor and as you know a part of it goes through disputed Jammu and Kashmir. So, those are the big issues. There is no rethink on the China-Pakistan all-weather friendship. I think it would be too ambitious for us to assume that that will happen. But on terrorism there is a rethink. Now, if you say that tomorrow China turns around and says that we did not mean Pakistan then it doesn't mean anything because sometimes you say things for domestic consumption but when you do real diplomacy, you got to lay down some rules.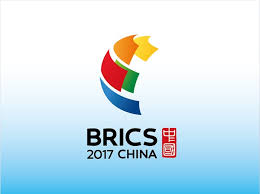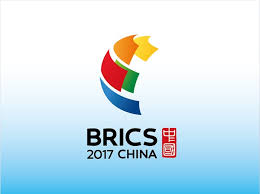 As China hosts the 9th BRICS summit, H.H.S. Viswanathan provides a broad-brush picture of what this grouping has achieved so far and offers his prognosis of India's expectations and the BRICS' positioning in a mutating world order by 2020.
The 8th BRICS Summit in Goa marked the 15th anniversary of an idea proposed in 2001. However, BRICS as a grouping has grown into something much wider and deeper in the intervening 15 years. South Africa was added to the group in 2011, enlarging it from four members to five. In terms of agenda and areas of interest also, BRICS has had a very successful evolution.
What does the future trajectory of BRICS look like? Will it continue to grow in strength and influence? Will some of the strategic competition between the members make it less effective? What will be the impact of the serious economic slowdown on three of the five members? Can BRICS make a lasting contribution in areas like Sustainable Development and Global Governance? These are some of the questions faced by the five countries. A medium and long-term vision is needed to take the group forward.
Basic Principles
There are certain fundamental principles underlying BRICS, which are unlikely to change in the medium term. The most important among them would be the principles of sovereignty of states and Democratic Equity in International Relations. All the BRICS countries zealously guard their sovereign status and outside interference is frowned upon. They have also effectively articulated for equity among nations on the global scene. In this, they have the support of most of the members of the United Nations General Assembly (UNGA).  Closely related to this is the idea of centrality of the United Nations. Multi-polarity and multilateralism have been the bedrock of BRICS countries. The various Summit Declarations have clearly come out with strong criticisms of unilateral actions by individual countries.
Another institution to which BRICS attach great significance is the World Trade Organization (WTO). The proliferation of mega Free Trade Arrangements (FTAs) among select countries has caused considerable anxiety among the developing world. The BRICS countries feel that this undermines a global, open and rule-based system of trade and investments.
Comprehensive reforms of the UN are supported by all five countries, but there are differences in the details. On the question of the expansion of the United Nations Security Council (UNSC) for example, Brazil, India and South Africa, aspirants for permanent membership in an expanded Council, are on the same page. Russia and China have not, so far, categorically endorsed this. They have only said that "they support the aspiration of Brazil, India and South Africa to play a greater role in the UN." There are two important questions here: one is, whether BRICS as a group can have a united stand and two, even with such a stand, can the UNSC be expanded given the other complexities on the issue.
The future evolution of BRICS will naturally depend on the successes achieved so far. There are many areas where considerable ground has been covered and these will be pursued further. What are these areas of interest?
Intra-BRICS Cooperation
This was one of the fundamental pillars of BRICS right from the first summit in Yekaterinburg. Intra-BRICS cooperation arises from the similarities in many of the problems faced by the BRICS countries, and the convergences that exist in addressing these. The areas pertain to health, education, inclusive growth, environment, urbanisation, food and energy security, sustainable development and peace & security. Working groups both at Track 1 and Track 2 levels have identified issues and are addressing solutions. Of course, progress in these areas will be gradual and incremental. The most important aspect would be to bring in new paradigms relevant to BRICS and emerging and developing economies. The original aim of BRICS to generate a new geography neutral and developing world centric narrative on growth and development should not be lost sight of. Blindly following western models may not lead to long-term benefits.
Reforming Global Financial Institutions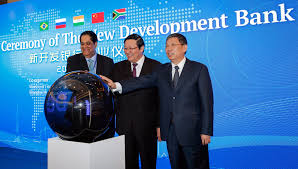 So far, only limited success has been achieved in reforming the Bretton Woods Institutions (BWIs) like the International Monetary Fund (IMF) and the World Bank (WB). Para 30 of the Goa Declaration reiterates the BRICS resolve to ensure the early finalisation of the new quota formula. Associated with that is the question of the selection processes of the Heads of IMF and the World Bank. Fortunately, there is widespread belief that unless these institutions reform themselves with changing times, they may soon become irrelevant. The establishment of the New Development Bank (NDB) and the Contingency Reserve Arrangement (CRA) in a record time of three years is a wake-up call to global institutions which resist reforms. The political message of the founding of NDB and CRA is very significant. It is the first time in 200 years that a global institution has been created without the participation of the developed world. Having established the two institutions, BRICS should now take them to higher levels. How can they be made innovative with initiatives, which are friendly to the developing world, and also economically viable? This will require setting up of a first-rate think tank. One could call it the New Development Bank Institute (NDBI), which will provide the academic and intellectual inputs for out-of-the-box ideas. Such an institute is already being talked about and finds a mention in the Goa Action Plan.
BRICS Initiatives on Global Governance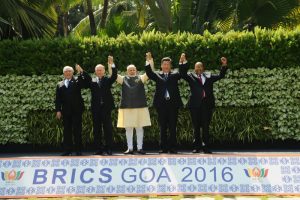 The existing Global Governance norms, which were put in place after World War II, have clearly become outdated thanks to the globalisation process and the rise of emerging powers. A new look is needed to make the norms more effective. Naturally, there will be a pushback on this by the status quo powers. Nonetheless, there are voices even among them which realise that changes are needed, and the sooner the better. BRICS  countries have a very objective and inclusive approach to this issue. No one is interested in a complete overthrow of the existing order and institutions. But it is for the benefit of everyone that suitable changes are made, wherever necessary, to ensure a fair, just, equitable and sustainable global order.
Besides the BWIs and the United Nations, there are other global institutions which need to be addressed. BRICS, after establishing the NDB and CRA, is in a position to venture into creating other institutions. It is significant that the Goa Declaration (Para 44) mentions the possibility of setting up an independent BRICS Rating Agency, based on market-oriented principles in order to strengthen the global governance architecture. This has been long overdue. The existing three major Rating Agencies, including Standard and Poor, Moody's and Fitch, which account for over 90 per cent of the business, came under serious criticism in the 2008 global financial crisis for giving high credit ratings to dubious corporates. Their ratings of developing and emerging economies have also been found to be biased.
Another focus area for BRICS relate to standardisation and benchmarking. It is time that BRICS has its own standards and benchmarks for various products and processes. The international taxation policies and tax regimes are today controlled totally by the OECD countries. Yet, the harmful practice of Base Erosion and Profit Shifting (BEPS) resorted to by big business houses and Multinational Corporations (MNCs) affect the developing world the most. The annual loss in tax revenue to the developing countries, due to this practice, amounts to more than $135 billion which dwarfs the total ODA given by developed countries. But there is, as yet, no place for the developing countries in the exclusive club which decides policies on BEPS. This anomaly has to be addressed and the BRICS grouping has to keep up the pressure in this regard.
Internet management is another area where BRICS and the developing world have a great interest. After all, in pure numbers, it is the developing world which is going to have the maximum internet penetration. In this connection, BRICS has been advocating an open, non-fragmented and secure internet. They consider it a global resource and want states to participate on an equal footing with the involvement of relevant stake-holders (Para 67 of Goa Declaration)
South-South Outreach
South-South cooperation was not one of the main objectives of BRICS in the initial stages. Over the years, with its increasing influence, BRICS, however, came to realise that they are ideally suited to play a cooperative role in the growth and development of the developing world without claiming any leadership role. The logic is that critical issues faced by BRICS are also being faced by many countries in Asia, Africa and Latin America. The NDB and CRA have also been envisaged to assist developing countries in due course.
South-South cooperation got a boost with the outreach efforts of the BRICS summits. It all started in 2013 when South Africa invited many African leaders to the Durban summit. In 2014, at Fortaleza, Brazil gave an opportunity for several Latin American leaders to interact with their BRICS counterparts. Russia, in 2015, held the Shanghai Cooperation, Organisation (SCO) Summit back-to-back with the BRICS Summit, so that the leaders of the two organisations could exchange ideas. In 2016, India decided to invite the Bay of Bengal Initiative for Multi-Sectoral Technical and Economic Cooperation (BIMSTEC) leaders to Goa. These outreach activities have widened the BRICS agenda to include cooperation with other like-minded countries,  and are likely to be strengthened further in future.
India's Expectations
Sceptics of BRICS in India have repeatedly raised the question of tangible benefits for India from BRICS. Should India be investing in BRICS? How effective could BRICS be, given the strategic competition between India and China? These are valid questions and need to be addressed. The five countries are not blind to the contradictions and divergences that exist within the group. Yet, in the last decade, the BRICS nations have been able to identify many convergences and decided to work on them for not only their benefit, but also for the larger developing world.
For India, apart from the gains emanating from intra-BRICS cooperation, there is a visible additionality to the country's global clout. There are areas in global governance where India by itself cannot bring about changes. However, BRICS as a platform has the potential to do this. A multi-polar or polycentric world of the future is more likely to have these kinds of groupings as the centres of influence, rather than individual countries, and that is where the value of BRICS lies.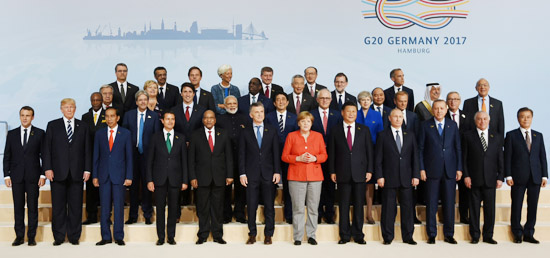 HAMBURG:  Ahead of the BRICS summit in China, India's Prime Minister Narendra Modi underlined that the BRICS grouping should play a pivotal role in combating terrorism, addressing climate change and take the lead in fuelling global economic growth.
Mr Modi was speaking at the meeting of  the  leaders of the five BRICS countries on the sidelines of G20 Summit in Hamburg, Germany. China will host  the  9th BRICS Summit in September in Xiamen.
In his intervention, Mr Modi underscored that the BRICS grouping has been a strong voice and needs to show leadership on terrorism and global economy. He added that G20 should collectively oppose terrorism financing, franchises, safe havens, support and sponsors.
Mr Modi's remarks on terror found support and endorsement from China's President Xi Jinping, a sign from Beijing that despite aggravating border tensions, the accent should be on normalising bilateral relations.
President Xi appreciated India's strong resolve against terrorism and lauded the renewed momentum imparted to the BRICS under India's presidency. Mr Xi also expreesed his admiration for India's soical and economic success and wished India even greater success.
After the BRICS meeting, Mr Modi and Mr Xi had a pull-aside conversation in which they discussed a range of issues, including the prolonged border standoff at the India-China-Bhutan trijunction, which has been marked by fierce rheotorical duelling by the two Asian giants.
The Modi-Xi meeting in Hamburg, marked by warmth and  cordiality, suggests that the two leaders are looking to defuse tensions and steer the troubled relationship onto a positive trajectory.
In his remarks,  Mr Modi also advocated collective voice against the practices of protectionism, especially in the spheres of trade and movement of knowledge and professionals.
The Indian leader  reiterated India's commitment to implementing Paris Agreement in letter and spirit and described its implementation globally as essential to fighting climate change.  He called for expeditious action to establish BRICS rating agency and stated that cooperation on development of Africa should be a priority.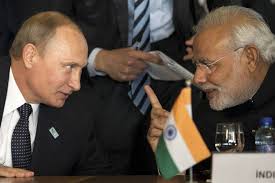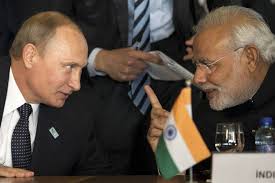 Though India made it a point to focus on terrorism and managed to underscore "the need for close coordination on tracking sources of terrorist financing and target the hardware of terrorism, including weapons' supplies, ammunition, equipment and training," it could not convince China to change its stance on Masood Azhar, leader of the Pakistan-based militant group Jaish-e-Mohammed.
The group has been blamed for attacks on Indian soil in the past, including the 2001 parliament attack in Delhi that took the nuclear-armed rivals to the brink of war.
China has twice this year blocked India's effort to get Masood Azhar declared a UN designated global terrorist, despite Jaish being a UN proscribed terror group.
Sino-Indian ties have been going downhill for the last few years and the future of BRICS remains tentative at best because of this growing divergence.
But it was the other bilateral relationship — the one between India and Russia — that was the focus of the Goa summit.
Big boost to India-Russia ties
Where Sino-Indian bilateral engagement was perfunctory at best, the India-Russia relationship was given a big boost with Delhi reaffirming ties with its long standing strategic partner.
India's ties with Russia have seen turbulence in recent weeks.
Despite India's opposition to Russia conducting its first ever joint military exercise with Pakistan, especially at a time when Indian troops were also participating in bilateral military exercises in Russia, Moscow went ahead, raising concerns in Delhi about the future trajectory of Russian foreign policy.
Many believe that Moscow, for its part, has been obsessed with challenging the US and sees the growing US-India partnership as a threat.
At a time when America's ties with Pakistan are seen to be deteriorating, Moscow has agreed to sell Islamabad four Mi-35 attack helicopters and build a $2 billion (£1.64 billion) natural gas pipeline there.
During the BRICS summit, India sought to re-engage Russia more substantively.
The two countries signed a swathe of defence deals, including a multi-billion dollar agreement for the delivery of a long range advanced air defence system to Delhi.
'Clear stand'
The Russian and Indian leaders also took part in a ceremony to lay the foundation for the third and fourth power units of India's Kudankulam nuclear power plant.
On the energy front, the two sides announced their biggest agreement, where a group led by Russian state-controlled oil giant Rosneft said it would pay $13 billion for a controlling stake in both India's Essar Oil and the port facilities that it owns.
And to allay Indian concerns, Russian officials made it clear that Moscow has not signed any contracts and has no plans to sign any military related deals with Pakistan.
The two states also reiterated their common opposition to terrorism.
Indian Prime Minister Narendra Modi underlined — "Russia's clear stand on the need to combat terrorism mirrors our own."
"We deeply appreciate Russia's understanding and support of our actions to fight cross-border terrorism that threatens our entire region. We both affirmed the need for zero tolerance in dealing with terrorists and their supporters," he said.
For an estimated $100 billion upgrade of its mostly Soviet era military equipment, Delhi has been looking largely at the West for cutting edge technologies.
Though there has been dissatisfaction in sections of the Indian military and policy makers at the manner in which Moscow has handled its defence contracts in recent years, there is a recognition of the need to have strong ties with Russia as it has been one of the few states willing to share 'strategic technologies' with India including aircraft carriers and nuclear submarines.
Russia under President Putin is determined to position itself as a major global player and is enhancing its ties with China to gain leverage in its ties with the West.
'Old friend'
Similarly, in South Asia, Russia wants to reposition itself if only to caution India of cosying up to Washington at its expense.
Delhi too is reimagining its foreign policy priorities under Mr. Modi.
For the prime minister, strong Indo-Russian ties go a long way in blunting his domestic critics who see a pro-US tilt in his foreign policy.
During his joint press conference with the Russian President Mr Modi said in Russian, "stariya droog luchhey novikh dhwukh (an old friend is better than two new ones)."
This remark was aimed at both Russia which has been giving a fresh look to its ties with Pakistan as well as at those who have been questioning his commitment to India's old partners like Russia.
As of now, India and Russia have succeeded in re-establishing "the special and privileged nature" of their strategic partnership.
But whether this would be enough to sustain the Cold War era strength of this bilateral partnership remains to be seen.
Courtesy:ORF

India's relations with Bangladesh will get a major boost with the visit of Prime Minister Sheikh Hasina to Goa. Sheikh Hasina is visiting India to attend a summit of the BIMSTEC (Bay of Bengal Initiative for Multi-Sectoral Technical and Economic Cooperation) on the sidelines of the BRICS (Brazil, Russia, India, China and South Africa) summit to be held in Goa on October 15-16. Prime Minister Narendra Modi and Sheikh Hasina are expected to hold a bilateral meeting on the sidelines of the dual summits in Goa on October 16.
Sheikh Hasina will be participating in the multilateral forum along with 11 other leaders from BIMSTEC and BRICS countries. Members of BIMSTEC include Bangladesh, Bhutan, India, Myanmar, Nepal, Sri Lanka and Thailand.
Bonding against Pakistan-backed terror
Showing solidarity to India following the Uri terror attack allegedly backed by Pakistan, Bangladesh declared not to attend the SAARC meeting. All other SAARC countries have joined India in boycotting the SAARC (South Asian Association for Regional Cooperation) summit, which was scheduled to be held in Islamabad.
India's initiative in bringing all the BIMSTEC members for the summit is a major initiative to sideline Pakistan. Pakistan is accused of exporting terrorism in South Asia. In this effort, Bangladesh is a key supporter. Both India and Bangladesh have been a victim of the Pakistan-backed terrorism. Bangladesh's relationship with Pakistan is not cordial after it initiated the trial of the criminals of Liberation War of 1971. Pakistan is accused of encouraging terrorism in Bangladesh by support to its indigenous organisations, who are involved in various acts of terror.
In 2015, a Pakistani diplomat had to be recalled after she was seen liaising with Bangladeshi terror groups. Bangladeshi Information Minister had once informed that around 8000 youth of that country have returned home after receiving training in camps in Pakistan and Afghanistan, indicating a deep connection that Pakistan has with the country's militant organisation. Besides, Bangladesh Home Minister Assaduzzaman Khan has accused Pakistani military intelligence ISI, along with local militant group Jamaatul Mujahideen Bangladesh(JMB) for the July 1 terror incidence where armed militants took seized of a restaurant frequented by foreigners in Dhaka and killed 22 people.
Why Bangladesh matters for India
Bangladesh has become an important partner for India in the South Asia. The country is crucial for strengthening the sub-regional cooperation, a focus of India's neighbourhood policy after the SAARC's failure to emerge as a platform for regional cooperation due to the non-committal attitude of Pakistan. Bangladesh is important in the BBIN (Bangladesh, Bhutan, India and Nepal) sub-regional cooperation and in the BIMSTEC. BBIN sub-regional cooperation was initiated was after Pakistan vetoed the SAARC Motor Vehicle Agreement (MVA) in the 18th SAARC Summit in Kathmandu. Bangladesh hosts the BIMSTEC secretariat.
Bangladesh is also important for India's Act East Policy. Its geostrategic location makes it an ideal partner to connect India's north-eastern states with the rest of India and with Southeast Asia. India has been working with Bangladesh to improve connectivity. The two countries have signed a plethora of agreements to bolster infrastructure and connectivity. Recently, the two countries have signed a coastal shipping agreement that established direct shipping links with the two countries. The expectation is India's north-eastern region will benefit and may be able to enjoy the port facilities in Chittagong and Mongla.
Again, cooperation from Bangladesh is necessary for maintaining peace and stability both inside the country and in the region. Bangladesh played a key role in improving insurgency situation in India as it acted against the insurgent groups who were running their network across the border. Also, the Sheikh Hasina government took action against the Pakistan-based militant groups who were using that country to transit terror to India. With the international groups like Islamic State and Al-Qaida showing interest in the region, the counter-terror cooperation between India and Bangladesh has become more important.
In the past few years, the India-Bangladesh relationship has improved significantly. The two countries have resolved many issues and signed many agreements. The resolution of the land boundary dispute between India and Bangladesh highlights the growth of the relations. The progress in the India-Bangladesh relationship was initiated by the visit of Prime Minister Sheikh Hasina in January 2010. During her visit, two countries signed a joint communiqué which guides the growth of the relationship. Like past, the expectation will be that two countries make some major announcements. Since she is coming to participate in a multilateral forum, chances for any major earth-shaking announcement might be limited.
Sheikh Hasina will be meeting Mr Modi on the sidelines of the BIMSTEC summit. It is an opportunity for the two leaders to review the developments and focus on areas for furthering the cooperation. For deepening the relationship, the focus should be on improving trade and economic, connectivity and counter-terrorism.
India-Bangladesh economic relations have grown sign steadily in past few years. In 2011, bilateral trade between was $4.3 billion which touched $6.7 billion in 2016. One of the significant aspects is a rise in Bangladesh's export to India. In 2011, Bangladesh exported goods worth $585 million that has grown to $727million in 2016. The rise in Bangladesh's export has been possible due to India's unilateral decision to allow duty-free access of all Bangladesh products (except 25 items mainly narcotic substances). In spite of the rise in Bangladesh's export the trade is still heavily tilted to India. Bangladesh is demanding better trade facilities to improve its exports to India. The two sides should work on easing trade facilities.
Further, India is eyeing investment in Bangladesh to balance trade. India has already invested $3 billion and another $11 billion are in the pipeline. But the repatriation of assets, banking facilities and bureaucratic delays are some of the issues works which hamper investment in Bangladesh. Tata group's $3billion investment plan had to be scrapped due to the politics in that country. The Bangladesh government has taken note of these factors and should ensure the safety of Indian assets in that country.
India-China competition?
Since Sheikh Hasina's visit coincided with the visit of Chinese President Xi's visit to Bangladesh on his way to Goa to attend the BRICS Summit, the country's relationship with China will be closely watched. China and Bangladesh enjoy a friendly relationship. China is Bangladesh's biggest trading partner and largest exporter of arms. Again, China is a major development partner for Bangladesh and investing heavily infrastructure development. Deals and loans worth $40 billion were sealed during Mr Xi's just-concluded visit to Dhaka. Bangladesh sees China as a trusted ally.
There are groups who want to play China as a counterbalance to India and such arguments are obvious to raise concerns in India and make one sceptical about Bangladesh's intention. It needs to be admitted that there are also groups who believe that Bangladesh should maintain a friendly relationship with both India and China and benefit from the economic progress of the two countries. Prime Minister Shiekh Hasina is seen to maintain a balanced relationship with both India and China. She should keep separate her relationships with India and China from the debate of counter balance.
(The author is a fellow at the Observer Research Foundation. The views expressed in this column are solely those of the author).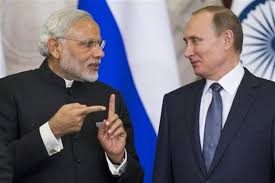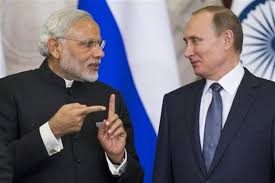 BENAULIM (GOA): Amid a note of dissonance over the issue of Russia's joint military drills with Pakistan, India has voiced confidence that Moscow will reflect on New Delhi's concerns as it unveiled an ambitious multifarious agenda to galvanize the special and privileged strategic partnership between the two countries.
In an attempt to downplay Moscow's military outreach to Islamabad, India's ambassador to Russia Pankaj Saran indicated that a specific incident or episode should not be allowed to shadow the India-Russian relationship, which is special in many ways.
"It's not legitimate to reduce the relationship to what happened a few days ago," Mr Saran said when asked by India Writes Network on whether the Pakistan-Russia joint exercises have cast a shadow over the so-called special and privileged relationship between New Delhi and Moscow.
"We have conveyed our concerns to the Russian side. We are confident that Russia will reflect on our concerns," the Indian envoy told reporters at Taj Exotica Hotel, the venue of the 17thIndia-Russia annual summit and the 8th BRICS summit.
The Indian envoy struck an upbeat note on the trajectory of India-Russia relations a day ahead of Prime Minister Narendra Modi's annual meeting with Russian President Vladimir Putin in Goa onOctober 15. India has rolled out the red carpet to welcome Mr Putin to revivify the crucial strategic partnership that has seen some wrinkles in the past few months due to conflicted perceptions on India's growing strategic proximity with the US and Russia's overtures to Pakistan. "It's more than a relationship, it's a partnership marked by mutual respect, mutual trust and mutual understanding," said Mr Saran. It may be logistics, but in a special gesture President Putin is the only leader who will be staying at the same hotel as Mr Modi in Goa.
What's on agenda?
Mr Saran underscored that there will be a broad menu of issues for the Modi-Putin meeting, which will be reflective of the special nature of the relationship.
The Modi-Putin meeting is expected to culminate in a host of substantive outcomes in diverse areas, including civil nuclear energy, hydrocarbons, defence, trade and investment, innovation and new technologies. The two leaders are expected to formally launch the units III and IV of Kudankulam Nuclear Power Plant (KNPP) via a satellite link and move ahead with negotiations on units V and VI. Russia has pledged to build 12 nuclear reactors in India, which makes it the largest partner in India's plans to upscale the share of atomic electricity in its national energy mix.
Re-setting Defence Ties
The defence ties, the central pillar of India-Russia relationship, is set for an upgrade with the sealing of a slew of multi-billion dollar defence deals, which will re-entrench Moscow's pre-eminence as the top defence partner of India. These could include the purchase of 5 S-400 'Triumf' long-range air defence missile systems, joint production of Kamov-28 helicopters and modernisation of the Sukhoi 30-MKIs, confirmed officials. The joint development of the Fifth Generation Fighter Aircraft (FGFA) and the joint production of Kamov-226 light choppers are also expected to see tangible progress, said reliable sources. PM Modi is pushing to blend Make in India and localisation into these defence deals.
The focus will be on placing the India-Russia defence relations in the changed geopolitical context wherein India has ramped up its defence supplies from the US and other partners, evoking anxieties in the Russian strategic establishment that India is becoming a military ally of the US. the US' decision to elevate India to the status of a major defence partner, entitling it to transfer of sensitive military technologies hitherto reserved for the closest US allies, and the signing of the Logistics Exchange Agreement have created much resentment in Moscow. Against this backdrop, PM Modi is expected to reassure President Putin by stating emphatically that India is not into zero sum games and despite New Delhi's growing relationship with Washington, Moscow remains India's most important strategic and defence partner.
Forging Energy Bridge
The summit meeting is set to see a major forward movement in the area of hydrocarbons, with some high-value deals expected to be signed between Indian and Russian energy majors. The creation of an energy bridge between India and Russia, which could lead to the direct supply of Russian gas to India via pipelines, is poised be a key outcome. With the Russian economy on a downward spiral and stagnating oil prices, President Putin has prioritised enhancing energy cooperation with leading Asian economies like India and China. Indian energy companies, including private players like Reliance and Essar, are planning investment worth over $15 billion in Russia's energy sector.  Russia sees the participation of Indian companies as crucial to the success of its oil industry privatisation programme, which is projected to bring billions of dollars in revenues and investment over the next two years.
Diversifying the economic relationship, which has remained heavily centred on the purchase of Russian military hardware by India, will be an important priority. In this regard, the two sides have identified priority sectors like high-end engineering, high-value manufacturing, diamonds, IT, mining, railways, innovation/start-ups, pharmaceuticals, education and tourism. Russia is looking for greater investment from Indian pharma companies to partner in its ongoing Pharma 2020 project.
New narrative
In the end, the importance of the Modi-Putin summit meeting will be assessed by the narrative coming out of Goa that despite recent differences emanating primarily from the alleged strategic promiscuity by both New Delhi and Moscow, the India-Russia partnership will continue to be special and pivotal to core national interests of the two countries. Hopefully, this rejuvenated relationship will be more realistic as the two partners diversify their external relationships to suit their interests without compromising on their enduring commitment to each other.


GOA:Amid the festering recession in wide swathes of the world and a conflicted geopolitical landscape, India is poised to host the 8th BRICS summit in the picturesque resort city of Goa, which is expected to unveil a raft of new ideas and initiatives,designed to provide an added strategic traction to this influential grouping of emerging powers.
India has declared I4C or IIIIC as the framing mantra for the 8th BRICS summit, which includes Institution Building, Implementation, Integration, Innovation, and Continuity with Consolidation.In a deft word game, the BRICS acronym has been reinvented, with the overarching objective of "Building Responsive, Inclusive and Collective Solutions" to pressing global challenges.
New Ideas & Initiatives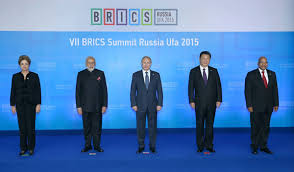 The summit takes place at a time when BRICS sorely needs a grand strategy and vision matched by concrete steps to revive the eight-year-old grouping. India's presidency of BRICS is being watched closely by the western world, which has tended to scoff at the BRICS as an upstart in the scrambled alphabet soup of geopolitical groupings, as India has a record of germinating new ideas that have pushed the envelope for this club of emerging powers. The seeds for the New Development Bank and Contingency Reserve Arrangement were sown at the 2012 New Delhi summit, which have flowered forth into quintessential institutions of the South. The NDB, with an India banker heading it, has started lending, with India being one of the first recipients of its $300 million loan for green-field projects.
NDB think tank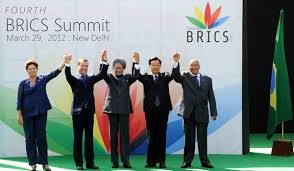 Four years later, India is also taking the lead to provide more heft to NDB by proposing a think tank or dedicated research outfit that will provide policy inputs for the successful and effective functioning of the Bank. The meeting of the Sherpas in Goa is understood to have endorsed the idea of for setting up an advisory think tank for making the NDB an effective multilateral lending agency within the compass of the South-South cooperation. Initially, it was proposed to be called the NDB Institute, but reliable sources said that there is a rethink and it could be possibly christened as BRICS Economic Research Council. India is keen to host this new BRICS institution thatthat will factor into account interests, priorities and sensitivities of emerging economies and developing countries. This institute is also expected to provide intellectual leadership to the BRICS on interlinked areas such as promoting green growth and sustainable development in emerging and developing countries.
BRICS credit rating agency
Another proposal that is expected to see a tangible movement is the plan to set upa BRICS credit rating agency, which seeks to provide an alternative to the hegemony of West-dominated agencies, including that of IMF sovereign credit ratings system. The credit rating agency for emerging economies is set to be an important marker in the BRICS' quest to reinforce the BRICS' counter-narrative on international economic and governance system. Currently, the ratings business is dominated by Western agencies like Fitch, Moody's and Standard and Poor, which follow ideological criteria and have enormous power to influence the flow of global investment.
Raising the Bar: Innovation & Wellness
The Goa summit will also see some doable initiatives in rejuvenating and upscaling intra-BRICS economic relationship. The BRICS economies, despite the slowing growth rates of all countries barring India, is a still a formidable economic hub accounting for combined GDP of over $16 trillion,   and has the potential to emerge as a key driver of global economic growth. The summit is expected to focus on implementation of the Strategy for BRICS Economic Partnership and BRICS Roadmap for Trade, Economic and Investment Cooperation until 2020, which was firmed up during the previous summit in Ufa, Russia. Enhancing cooperation in areas of digital economy, innovation, tourism, wellness and cultureis expected to provide a ballast to intra-BRICS economic cooperation.
Promoting digital economy and start-up culture will be an important priority of India at the BRICS summit, which could culminate in the setting up of BRICS Innovation Fund.  Given slowing economic growth rate in most BRICS countries, innovations and start-ups could serve as focal points for leveraging investment and entrepreneurial energies in emerging economies. There is a compelling case for boosting collaboration in culture and creative industries which will additionally bring people of the five countries closer. The easing of business and tourist visa regime is also expected to energise intra-BRICS trade and investment.
Takeaways
The agenda for the Goa summit reflects dynamic and creative thinking to create new BRICS-focused paradigms of cooperation across a spectrum of areas. Besides NDB think tank and credit agency, these include plans to set up BRICS Energy Agency, BRICS Wellness Index, BRICS Agriculture Research Institute/Network and BRICS Railway Research Network.  Initiatives like these will signal that the BRICS is moving towards concrete tangible cooperative mechanisms that impact the lives of people visibly, said officials.
Shaping Syria
These deliverables are set to provide a new infusion of energy into the grouping, but at the end of the day the BRICS' raison d'etre lies in its ongoing drive to reconfigure the global order and craft an alternative counterpoint on pressing global issues. In this context, the BRICS initiative on Syria will be watched closely, especially at a time of the US-Russia divide on the issue, with the five emerging powers looking to announce some sort of reconstruction and stabilisation fund for the violence-beset West Asian state. If all goes well, each BRICS country could announce a contribution of $5 million for reconstruction of Russia, said sources.
Rewriting world order
Amid the shifting plates of geopolitics, India's chairmanship of BRICS in 2016 is expected to be a game-changer in providing new cadences to the emerging alphabet and vocabulary of emerging powers. The 8th summit will be remembered for pitching people at the centre of intra-BRICS engagement and a renewed effort by the emerging powers to rewrite the rules of the global order. One can only hope that the fabled sea and sands of Goa can inspire the leaders of the five emerging countries to inscribe a new narrative of emerging powers engagement and remoulding then world closer to the power shifts in the 21st century.
(Manish Chand is Founder and Editor-in-Chief of India Writes Network, www.indiawrites.org, an e-magazine and journal focused on international affairs, emerging powers and the India Story)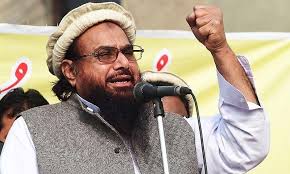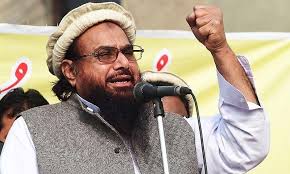 In a boost for India's drive to expose Pakistan's role in fomenting terror, the US has launched a blistering attack on terror impresario Hafiz Saeed, the virulently anti-India suspected mastermind of the Mumbai carnage, and endorsed India's surgical strikes against terror camps in Pakistan-Occupied Kashmir.
Washington's indictment of Pakistan comes ahead of the BRICS summit in Goa where India will focus on getting the support of emerging powers for pressuring Pakistan to abandoning cross-border terrorism.
The message to Islamabad was clear: stop sheltering terrorists and punish the perpetrators of the 26/11 attacks.
Refusing to be provoked by Saeed's comments about the US doing India's bidding to undermine Pakistan, John Kirby, spokesperson of the US state department, said: "I am not going to dignify the comments of an avowed terrorist one way or the other."
In his comments designed to provoke the US and India, Saeed, who is patronised by Pakistan's military establishment, said: "There is a bounty worth crores on me but in the last five years US could not achieve anything out of it".
"The US is after us to reduce the size of our army, to reduce our nuclear arsenal. They are doing this at our enemy's behest," he had said.
Typical of his trademark inflammatory rhetoric, he exhorted his followers to fight for Kashmir. "All parties should come together for Kashmir's freedom. India cannot do anything. Don't remember the US but remember Allah."
Washington was hardly impressed, and rubbished Pakistan's attempt to seek the US' mediation on the Kashmir issue. Instead, the US backed India's surgical strikes against seven terror camps on September 28-29.
"We share with India, the concern for preventing any future attack. Weempathize with the Indian position that it needs to respond militarily to the cross-border threat of terrorism," said Peter Lavoy, the White House pointperson for South Asia, in Washington.
The US also underlined the dynamic nature of the India-US relationship, which US President Barack Obama has called the defining partnership of the 21st century.  "India-US ties are the most dynamic relationship and the US is making every effort to ensure that India becomes a member of the Nuclear Suppliers Group (NSG) by the end of this year," said Mr Lavoy.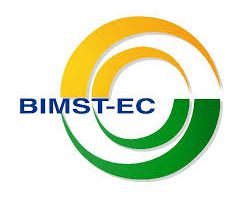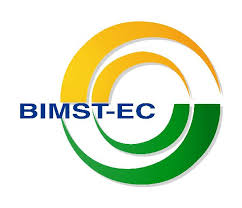 BENAULIM (GOA):Marking the near complete isolation of Pakistan in the region, terrorism is set to dominate the agenda of dual summits of BRICS and BIMSTEC countries India is hosting in Goa October 15-16.
With Pakistan showing no sign of abandoning terrorism as an instrument of state policy, the overarching focus of India will be to get both BRICS and BIMSTEC groupings to back a collective approach to combating the scourge. India will be pressing these groupings to support a non-segmented approach to terror, which is necessary in view of the propensity of some countries to portray terrorists as freedom fighters, as Pakistan has done in the case of militants active in Kashmir.
Terrorism tops agenda
There is overwhelming support in both BRICS and BIMSTEC for forging a united global front against terrorism as all these countries have borne the brunt of terrorism and violence at one time or another. But in combating terrorism, geopolitical games should be avoided. This will be India's message to China as Prime Minister Narendra Modi engages Chinese President Xi Jinping in a bilateral meeting to persuade him to change Beijing's stand on the sanctioning of the UN designated terrorist Masood Azhar, head of Pakistan-based terrorist group Jaish-e-Muhammed, by the United Nations Security Council. Recently, China extended the technical hold on the listing of Azhar, the prime suspect in the Pathankot airbase assault, in the UNSC and later defended it by cautioning India against "double standards and "political gains in the name of counter-terrorism." India considers Beijing's stance hypocritical which has emanated from its political compulsions to appease its all-weather ally Pakistan.  Against this backdrop, Prime Minister Modi is expected to highlight the perils of this kind of differentiated approach to terror and Pakistan's continuing practice of cross-border terrorism at both BRICS and BIMSTEC summits. The fact that all SAARC countries joined India in boycotting the SAARC summit in Islamabad on account of common concerns on terrorism underscores the marginalisation of Pakistan in the aftermath of the Uri terror spree.
Why BIMSTEC?
With the SAARC floundering, the spotlight is on the seven-nation BIMSTEC grouping, which has been around for nearly two decades, but is now sought to be rejuvenated. The choice of BIMSTEC as an outreach partner for the BRICS summit as well as the decision to hold a full-fledged BIMSTEC summit underlines India's strategy to keep Pakistan out of these regional engagements. Officials, however, pointed out that the decision to choose BIMSTEC as an outreach partner of BRICS was taken much before the terror strikes by Pakistani militants at an Army Camp in north Kashmir, and hence no hidden agenda should be read into the choice. This official gloss should not obscure geopolitical imperatives that animated this decision.
BIMSTEC versus SAARC?
There are many good reasons for choosing BIMSTEC as the SAARC remains dysfunctional due to chronic India-Pakistan tensions and Islamabad's obstructionist tendencies in the SAARC. Given deteriorating relations with Islamabad in the wake of the Pathankot and Uri terror attacks, New Delhi did not want BRICS summit to get distracted by grandstanding by Islamabad. Most important, given SAARC's diminishing status, India decided to focus on rejuvenating the grouping of the Bay of Bengal nations that connect South Asia and Southeast Asia, two important focal areas of India's neighbourhood policy. The BIMSTEC's participation as outreach partner at the BRICS summit is set to raise the profile of the seven-nation grouping and impart it the much-needed strategic traction.
The big question dominating the discourse these days is whether BIMSTEC can replace SAARC over the years. It's too early to predict how it will play out as the current spotlight on BIMSTEC is largely due to the ongoing India-Pakistan spat. However, much will depend on outcomes emanating from the Goa summit, which is expected to unveil an ambitious multi-pronged agenda to upgrade the grouping. Important initiatives in areas of trade and investment, connectivity and counter-terror cooperation are expected at the BIMSTEC summit. "It (BIMSTEC) is a very important platform to carry forwards the process of regional integration in both South and Southeast Asia. BIMSTEC is uniquely positioned as a bridge between the two regions, especially it helps to put the northeastern states of India at the centre stage, as a gateway to and from the southeastern region," Preeti Saran, secretary (west) in India's foreign office, said ahead of the summit.
Taking a long-term view, it's in India's interests to invest BIMSTEC with greater economic and strategic content through tangible initiatives. The challenge for BIMSTEC will be to avoid the SAARC trap of making grand declarations without implementing concrete initiatives on the ground. If BIMSTEC can walk the talk, then it has the potential to surpass SAARC, which will always remain hobbled by Pakistan's posturing, as the preferred forum for achieving regional and trans-regional integration and connectivity.
Brazil has been in a state of political upheaval since April-May 2016. In fact, political scandals, based on allegations of corruption against politicians and state functionaries, have been building up over the last few years. President Dilma Vana Rouseff, the 31st President, in power since October 2010 (in second term since 2014) and also the only woman president Brazil has ever had, was temporarily suspended from the presidency for 180 days by the country's parliament on May 12. Roussef's temporary suspension was consequent on the Senate (Upper House of the national legislature) confirming on May 12 the decision of the Chamber of Deputies (the Lower House) on April 17 by a two-thirds majority to start impeachment proceedings against her based on corruption charges.
Allegations against Rouseff are that: (i) she had manipulated government accounts when seeking re-election in 2014, promoted the interests of her Workers Party (in power since 2003) and allowed kickbacks from Petrobras, the state oil company, to finance the Party's political campaign. There were complaints that public funds were spent illegitimately to pay members of parliament.
The genesis of the present mess lies in the 'Lava Jato' scandal – popularly known as Operation 'Car Wash', which originated in Parana state. Many big construction companies, some multinationals and nearly 50 politicians are alleged to have been involved in overcharging 'Petrobras' between one and three per cent for the supplies and services contracted to them. Before Rouseff was suspended from the presidency, there were massive but peaceful street protests by her supporters and counter-demonstrations by the right-wing and centrist political parties and their associates. Timothy J. Power, a professor of Brazilian Studies at Oxford University, had succinctly summed up the developing situation by stating that, "the reputation of the political class in Brazil really can't go any lower." An overriding impression today is that the Brazilian model of governance has failed.
With Vice President Michel Temer's(from Brazil's Democratic Movement Party – PMDB, an earlier ally of Rouseff`s Workers Party but subsequently split from the coalition), interim assumption of the presidency, a conservative right-wing shift in appointments and policies seems to be evident. As per an opinion poll – Datafolha Poll – of 11 April, Rouseff was considered bad by nearly 63 per cent of those interviewed and terrible for the country, with two-thirds supporting Rouseff`s impeachment, though the politicians who stood opposed to Rouseff were deemed no better either. The interim president, Michel Temer, has been accused of violating campaign financing limits. Many political leaders in government positions and prominent legislators are besmirched in financial scandals. For example, the President of the Brazilian Senate is under investigation; and Eduardo Cunha, incumbent Speaker of the Chamber of Deputies, is alleged to have taken USD 2 million in bribes for drilling infrastructure and has been ordered to step down, on similar grounds.
With the political weakening of Rouseff, there would be some impact internationally on the BRICS and IBSA, with both of which India is associated. India may also weigh the impact of the developments in Brazil vis-a-vis its foreign policy concerns, membership in a reformed UN system, etc. The present interim and unelected government of Michel Temer is unlikely to remain enthusiastic about sustaining Brazil in the path set by the governments of Lula da Silva (Rouseff`s predecessor) and Rouseff vis-a-vis BRICS and IBSA. Without the active involvement of Brazil – the largest Latin American country both territorially and from the point of view of economic resources and output – in BRICS and IBSA, the international pre-eminence of the USA in the Western hemispheric and Latin American political, economic and strategic contexts, and in setting the rules of engagement in regimes dealing with matters like climate change, nuclear proliferation, trade regimes, etc., will only be accentuated.
The stance of the Organisation of American States (OAS), a political grouping of the Western Hemispheric countries set up in 1948 as a post-Second World War institution under the Bogota Charter and wherein the USA has wielded substantial influence, towards the developments in Brazil has been quite curious. Luis Almagro, a former foreign minister of Ecuador and presently the secretary general of OAS, has opined that the OAS has made a detailed analysis of the Brazilian impeachment process and concluded that it does not merit such a step within the precise process set out for the purpose (implying that the Brazilian Constitutional system and political milieu). He has also stated that there is no criminal accusation against Rouseff, only that she has been accused of poor administration. This, in spite, of the fact that Rouseff has earlier been president of the Petrobras Board as Mining Minister prior to becoming president.
Notwithstanding the observations of Almagro, there has been criticism from many quarters that the OAS is adopting dual standards in dealing with member states. While the OAS has invoked its Democratic Charter – adopted in September 2001 – which has the potential of being used as an interventionist instrument to interfere in the domestic policies of member states, and summoned its Permanent Council to consider the suspension of Venezuela, it has not taken any such overt posture towards Brazil. At the behest of Venezuela's parliament, which has criticised the country`s president, Nicolas Maduro, on his so-called repressive domestic economic and political policies, undermining of the judiciary by packing the highest court with politically aligned judges, and demanded that he step down from the presidency, the OAS has activated its Permanent Council and invoked the Democratic Charter. However, the OAS has not initiated any consequential action on the suspension of Rouseff from Brazil's presidency. It, therefore, appears that, the organisation's role in ameliorating the Brazilian political crisis is unlikely to be significant.
In this backdrop, an early decisive conclusion to the political crisis in Brazil and also a finality in the position of Rouseff vis-a-vis the presidency appear unlikely. It is quite possible that the impeachment process may prolong beyond 180 days, with the interim president continuing till 2018 when Rouseff's second term will end, if early presidential elections are not held. However, an early presidential election presupposes a political consensus which does not appear likely soon. Rouseff and her Workers Party with the support of her predecessor Lula are likely to demand a referendum. Rouseff has already hinted as much after her suspension.
In the meantime, the overall political and socio-economic situation in Brazil seems to be deteriorating. With political corruption looming as a pervasive phenomenon, the currency (Real) slipping against the US dollar, unemployment rate at 9.5 per cent, eight million jobs lost in 2015, a nearly 30 per cent deceleration in economic growth, health issues arising out of the proliferating zika virus, and a huge financial subsidy of USD 2.9 billion equivalent announced for the forthcoming Rio Olympics and the Paralympic Games, the overall scenario is worrisome. The acting governor of Rio has recently expressed apprehension about a total collapse in public security, health, education and mobility. Apropos the above, and the anticipated national government deficit of USD 19 billion equivalent in 2016, the country is in the throes of a crisis. In the ultimate analysis, Brazilians themselves and their political leaders will have to resolve this crisis. External intervention, even within the OAS framework, is unlikely to help.
The author is a retired IDAS officer who served at the level of Special Secretary in the Government of India and as Adviser & Additional Chief Secretary to a State Government