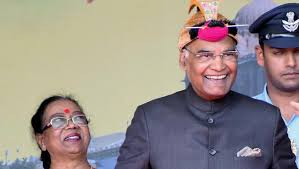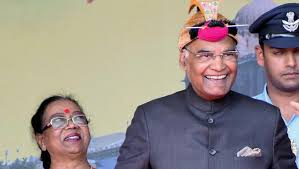 Ahead of the visit by China's Foreign Minister Wang Yi to India, China has renewed its claims over Arunachal Pradesh. The visits by Indian leaders to Arunachal Pradesh, which is claimed in entirety by Beijing, has consistently elicited protests from China, and this time it was not different when President Ram Nath Kovind visited India's easternmost state."Before the border issue is resolved, both sides should jointly work hard to protect the peace and tranquillity of the border region. China resolutely opposes Indian leaders' activities in disputed regions", Chinese Foreign Ministry spokesperson Lu Kang said in a media briefing. Calling it a "crucial moment" in India-China relations, Beijing has warned the Indian establishment against any attempt to complicate matters. "The Chinese government (has) never acknowledged the so-called Arunachal Pradesh", Mr Lu added.
In his speech to the state assembly, President Kovind glowingly described Arunachal as "the jewel in the crown" of India's northeast and outlined the initiatives undertaken by the government to improve connectivity by advancing the state's transport links. India has consistently maintained that Arunachal Pradesh is an integral part of India and therefore it sees the visits by Indian leaders as perfectly legitimate.In April this year China expressed unhappiness with India's decision to host Tibetan spiritual leader Dalai Lama in the region. More recently, while there was a friendly exchange between India's Defence Minister Nirmala Sitharaman and Chinese soldiers during her visit to Sikkim, China was quick to object to her visit to the border district of Anjaw in Arunachal Pradesh.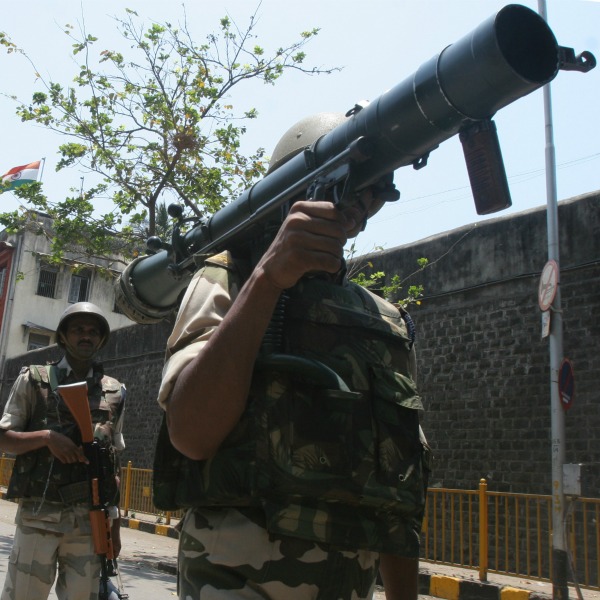 Owing to the continuous Chinese incursion along the Line of Actual Control (LAC), India has decided to double the number of Indo-Tibetan Border Police (ITBP) to strengthen patrolling along the Sino-Indian border in Arunachal Pradesh.
The Home Ministry has approved the building of 54 new border outposts in Arunachal Pradesh to secure the border and keep a regular check on the Chinese forces. There are currently only 40 posts along the 1030 km Sino-India border, making patrolling and surveillance in the region extremely difficult. The Ministry has sanctioned one more frontier, comprising 10,000 ITBP troops, divided into eight battalions, to guard the border in the state. It also agreed to sanction 10,000 additional troops as a backup, who will allow the troops to rest and recuperate during duty, taking the total number of reinforcements to 20,000. With this significant move of increasing forces and outposts, the ITBP strength would go to over 30,000 personnel. The process of recruiting and training the personnel is expected to take about two years, during which time infrastructure to sustain them shall be put in place.
According to sources from the Home Ministry, ITBP DG Krishna Chaudhary, met Home Minister Rajnath Singh last week to push for the twin sanctions. While Mr Singh shall expedite the sanction for 10,000 more personnel to guard the border (expected to be passed soon), the issue of 10,000 troops for allowing rest and recuperation of those on duty, may still take time (though the matter been agreed to in principle). ndo-Tibetan Border Police
Ahead of Chinese President Xi Jinping's visit to India later this month, External Affairs Minister Sushma Swaraj has projected that the outcome of the visit will be "substantial," but also sent out a tough message across, saying Beijing should reciprocate India's one-China policy by following one-India policy.
The outcomes to Xi's India visit later this month "will be substantial and solid," Sushma Swaraj said in response to a question from India Writes Network.
Swaraj stressed that India's relationship with China had elements of cooperation as well as competition. Alluding to a good meeting Prime Minister Narendra Modi has with Chinese president Xi Jinping on the sidelines of the BRICS summit in Fortaleza, Brazil, Swaraj said this had helped establish "a very good equation" between the two leaders.
India's foreign minister showed a streak of assertiveness when asked about China's practice of issuing stapled visas to residents of Arunachal Pradesh, India's northeastern state, which is claimed by Beijing.   She said China should follow one-India policy just as India follows one-China policy. We also expect that they understand our concerns about Arunachal Pradesh, she said. This message was conveyed by her to China's Foreign Minister Wang Yi when he visited India in June.
Chinese President Xi Jinping is expected to visit India September 17-19, his maiden visit to Asia's third largest economy and a country which is often portrayed as a rival by sections of the think tank community. The visit is expected to generate substantive outcomes, including a formal decision on sites for Chinese industrial parks in India and pledges of massive Chinese investment in the infrastructure sector.