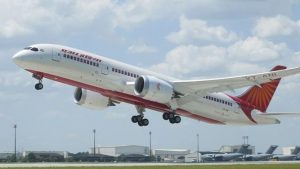 Against the backdrop of renewed pressure by China to recognise One-China policy, India's national carrier Air India has discreetly changed the name of Taiwan to "Chinese Taipei" on its official website after instructions from the country's foreign office. The re-naming has elicited strong protest from Taiwan, which has described Air India's decision as a capitulation to Chinese pressure.
The re-naming of Taiwan on Air India's website follows letters by the Civil Aviation Authority of China letters to various foreign airlines in April 2018, asking them to change the way Taiwan was referred to in their websites. Air India followed suit in updating the description of Taiwan on its website after advice from the Ministry of External Affairs.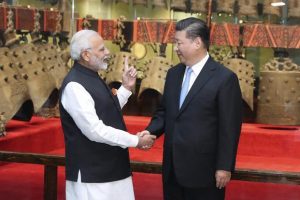 The insistence on renaming Taiwan in official websites of foreign airlines reflects increased assertion by China on core sovereignty issues under the leadership of President Xi Jinping, a trend that acquired greater stridency after Mr Xi was christened as Core Leader and "Xi Jinping Thought" was enshrined in the constitution of the Communist Party of China after the 19th National Party Congress in October 2017.
India has followed the One China policy and recognises the Tibetan Autonomous Region and Taiwan as part of the People's Republic of China. India has, however, refrained from mentioning One China policy in joint statements with China since 2010 since China started issuing stapled visas to residents of Jammu and Kashmir, a devious move that amounted to questioning India's sovereignty over the Indian territory.
In response to the visit by a  Taiwanese delegation last year, China had lodged a diplomatic protest and cautioned India against developing official contacts with Taiwan. Beijing had also reminded New Delhi of observing its obligations under the One China policy.
With Xi Jinping emerging as the paramount leader of China with the removal of limits to presidential terms, China has become more assertive on the sovereignty issue and has been pressuring India to formally reiterate its adherence to One China policy. In deference to Chinese sensitivities, India had issued an advisory on February 26, asking "senior leaders" and "government functionaries" in the states as well as at the Centre to stay away from the events attended by the Dalai Lama. It was this gesture that paved the way for the informal summit meeting between Prime Minister Narendra Modi and Xi Jinping in April.
Although the directive issued by the civil aviation authorities in China to foreign airlines was not India-specific, this indicates renewed assertion by Beijing on core sovereignty issues. India has chosen to comply in view of the Wuhan improving trajectory of India-China relations, which is underpinned by the Wuhan consensus.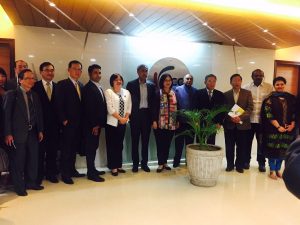 The Global Times, the influential Chinese tabloid that often speaks for the Chinese government, has underlined in a recent article about China's stakes in how Taiwan is referred to by foreign airlines. "That Air India lists Taiwan as a country goes against India's official stance," said the Global Times.
"Recognising that there is only one China in the world, that the government of the People's Republic of China is the only legitimate government representing all of China, and that Taiwan is an inalienable part of Chinese territory is the condition on which China establishes diplomatic ties with all countries," the article had stated.
Taiwan: India succumbing to Chinese pressure
Taiwan, the self-ruled island which calls itself the Republic of China, has voiced disappointment with India about what it called "a gesture of succumbing to the unreasonable and absurd pressure from China."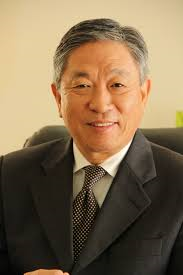 TECC Representative Amb. Chung Kwang Tien has called on Air India "to stand up against the unreasonable demand from the government of People's Republic of China and promptly restore the name of "Taiwan" on its official website.
The TECC has lodged a formal note concerning against the change to the Ministry of External Affairs, Government of India and is currently waiting for the official response of India's Ministry of External Affairs. "It is afraid that if such politically motivated bully actions are let prevail, people's freedom in doing business and in their expression of opinion may be undermined; therefore, free and democratic nations should work together to protect their common values and interests," Mr Tien said.
Author Profile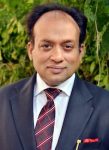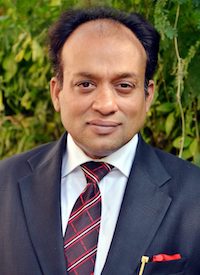 Manish Chand is Founder-CEO and Editor-in-Chief of India Writes Network (www.indiawrites.org) and India and World, a pioneering magazine focused on international affairs. He is CEO/Director of TGII Media Private Limited, an India-based media, publishing, research and consultancy company.